Keto Chicken Breast Recipes
These amazing Keto Chicken Breast Recipes will give you 24 tasty options for low-carb and Keto chicken dinners!
PIN Keto Chicken Breast Recipes to try some later!
Chicken breasts are an ingredient most people probably keep on hand or purchase often to make for dinner, right? And everyone who watches their carbs loves to find low-carb dinners that are really a wow, and this collection has 24 ideas for Keto Chicken Breast Recipes that have all been popular on Kalyn's Kitchen!
Be sure to check the links after the photos to see all your options for low-carb dinners with chicken. And there are quite a few recipes here that are appropriate for my category for Weekend Food Prep (where you'll find recipes to cook on the weekend and eat later for dinners during the week).
I hope this post can help you find some net ideas for low-carb or Keto chicken dinners to add to your dinner rotation; enjoy!
What Keto chicken breast recipes will you find here?
This collection has ideas for low-carb and keto chicken breast recipes used in casseroles, sheet pan meals, stuffed chicken, skillet dinners, Instant Pot dinners, and even chicken foil packets to cook on the grill or in the oven.
How do you get the complete recipe?
Just click any recipe title to see the complete chicken dinner recipe on Kalyn's Kitchen.
Want even more low-carb chicken breast recipes?
You can use Chicken Recipes to find even more low-carb ideas with chicken!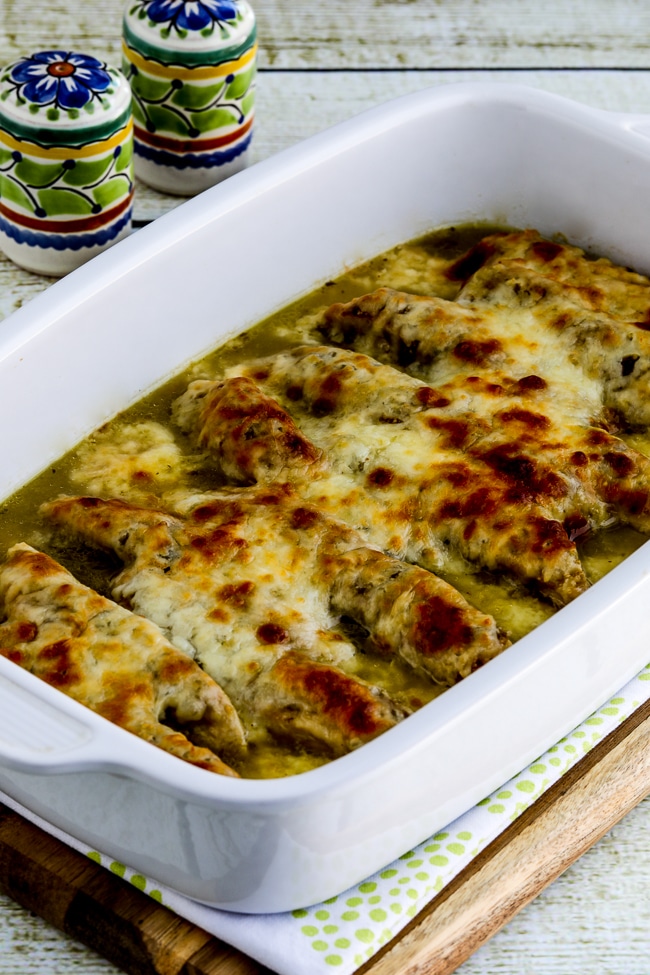 Salsa Verde Chicken Bake is one of my newest creations using chicken breasts, and this is so quick and easy you'll want to make it regularly if you like the flavors of green chile chicken and cheese!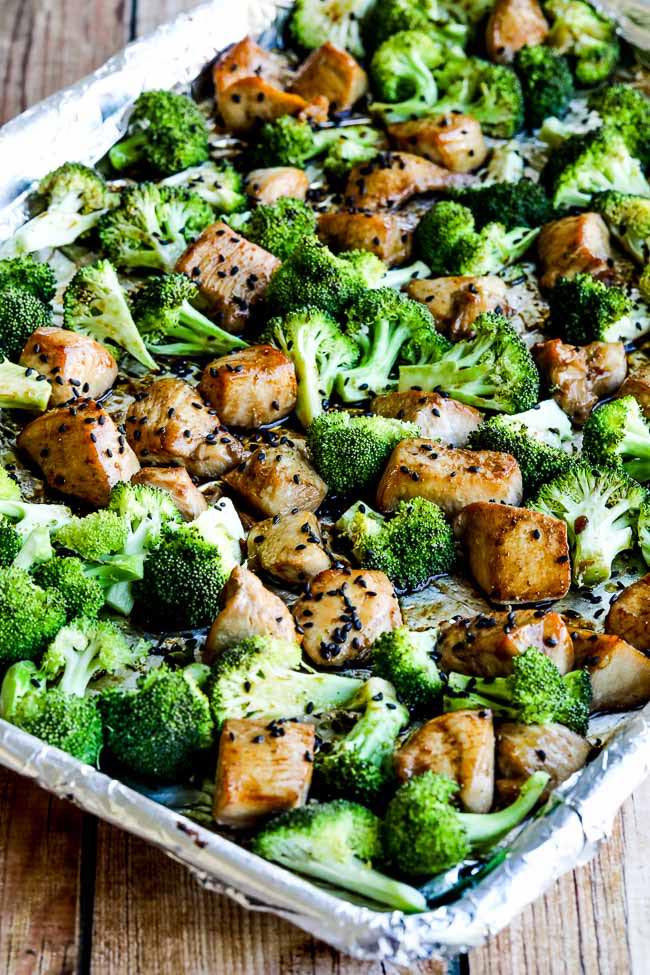 This Sesame Chicken and Broccoli Sheet Pan Meal has been wildly popular on the blog!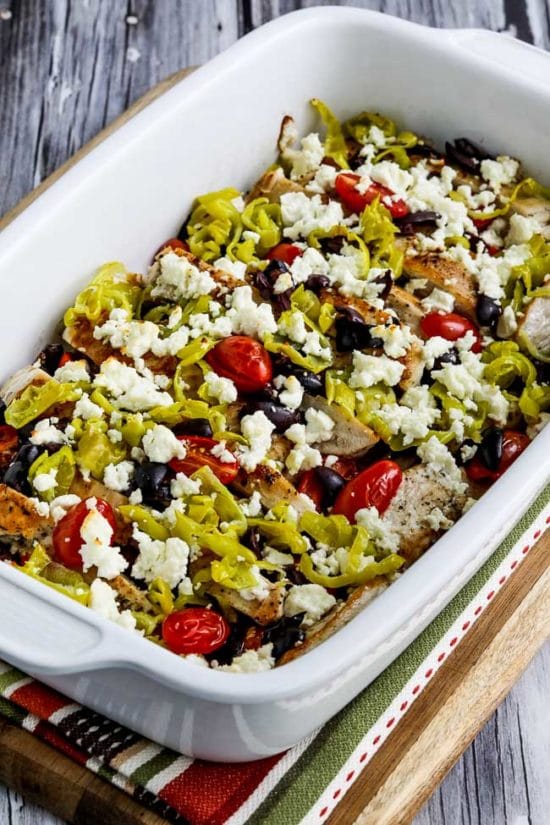 Greek Chicken Bake is a recipe that went absolutely crazy on Pinterest, and if you like Feta cheese, Greek olives, tomatoes, and spicy Greek Peperoncini, you're going to love this for a quick dinner.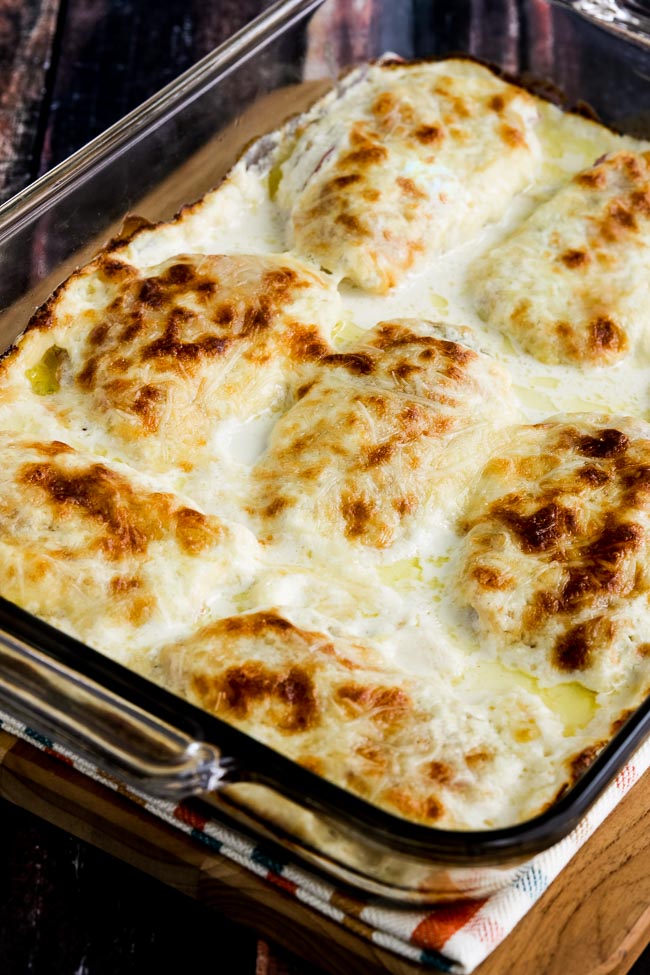 Chicken Cordon Bleu Bake is another recipe that's been super popular, and if you read the comments you'll see this is a hit with kids as well!
Chicken Stir-Fry Sheet Pan Meal went crazy on Pinterest, and it's been popular on the blog ever since!
This Chicken Broccoli Curry Casserole with Cauliflower Rice is an updated version of a classic chicken and broccoli casserole idea, and this recipe uses frozen broccoli and frozen cauliflower rice to make it especially quick.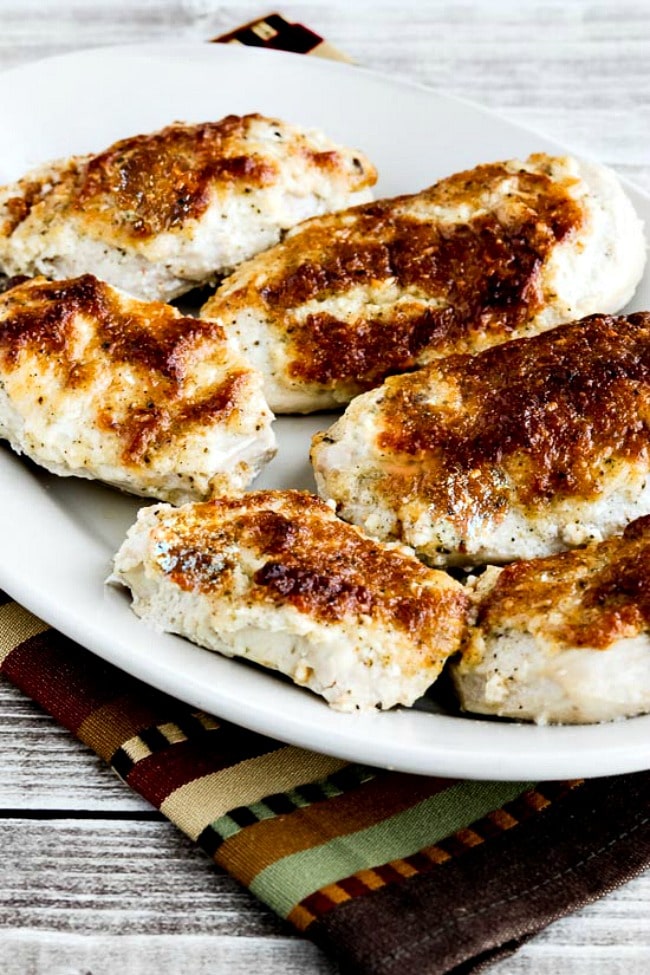 Baked Mayo-Parmesan Chicken is delicious and so, so easy to make and this is a recipe that's been popular all over the internet!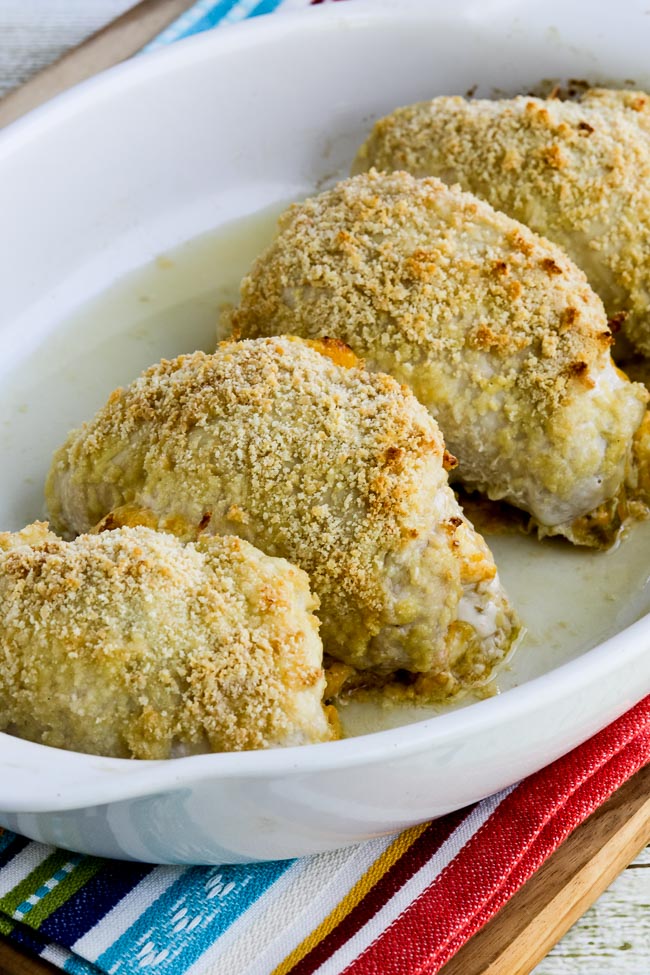 This Baked Stuffed Chicken Breast with Green Chiles and Cheese was a big favorite of my former neighbors Russ and Brooke, and I finally updated it with new photos!
Chicken and Asparagus Bake with Creamy Curry Sauce will be a hit with anyone who loves these flavors!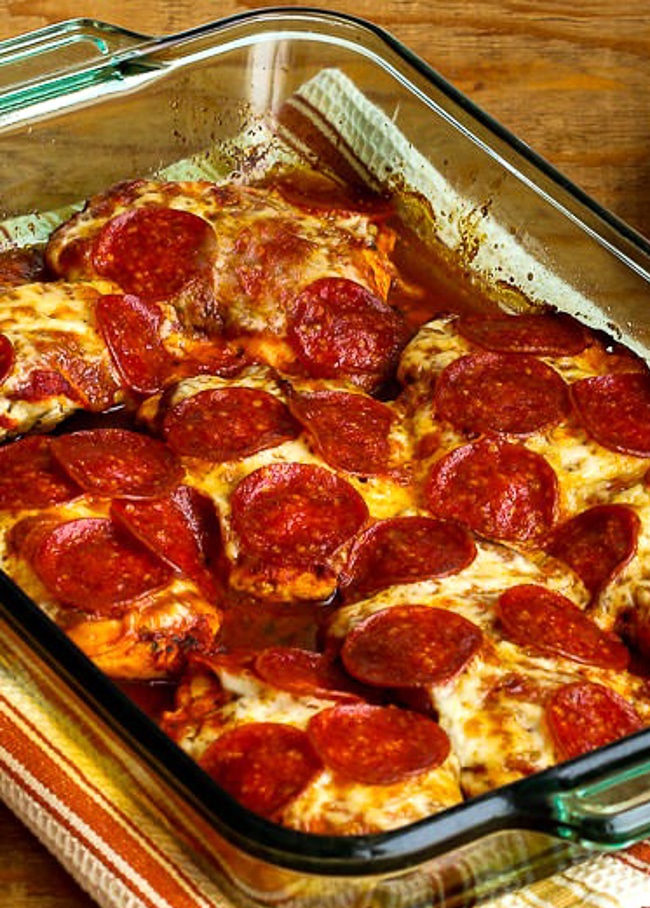 It's obvious that people love pizza flavors because this Pepperoni Pizza Chicken Bake is always one of the top ten recipes on the site!
If you can find those big cans of whole green chiles in your store, this Low-Carb Twice-Cooked Chicken with Green Chiles and Cheese is a MUST-TRY!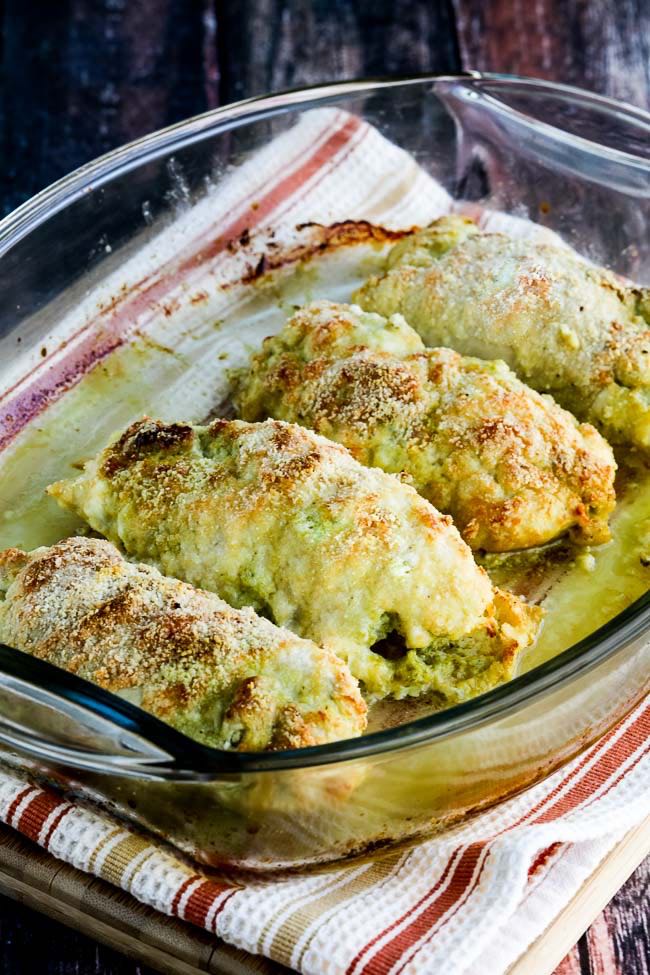 When you're making a special dinner, this Baked Chicken Stuffed with Pesto and Cheese is always going to be a hit!
Twelve More Low-Carb and Keto Dinners with Chicken Breasts:
Have you tried any of my Keto chicken breast recipes? Let me know in the comments how you liked it!
We are a participant in the Amazon Services LLC Associates Program, an affiliate advertising program designed to provide a means for us to earn fees by linking to Amazon.com and affiliated sites. As an Amazon Associate, I earn from qualifying purchases.