70 Amazing Keto Chicken Breast Recipes
These 70 Amazing Keto Chicken Breast Recipes will give you so many tasty options for Keto chicken dinners! And I bet you'll find some ideas here using chicken breasts that are going to end up being favorites in your family!
PIN the Keto Chicken Breast Recipes to try some later!
Everyone who watches their carbs loves to find low-carb chicken dinners that are really a wow, and this collection has 70 Amazing Keto Chicken Breast Recipes that have all been popular on Kalyn's Kitchen!
And I do think chicken breasts are an ingredient that many families keep on hand or purchase often. I hope this post can help you find some Keto chicken dinners your family will ask for over and over!
What Keto chicken breast recipes will you find here?
In this huge collection you're going to find chicken breasts to make using the oven, the Instant Pot or Slow Cooker, the stovetop, on the grill, or in the Air Fryer. And there are quite a few recipes here that will work for Weekend Food Prep recipes to cook on the weekend and later for dinners during the week.
How do you get the complete recipe?
Just click any recipe title to see the complete chicken dinner recipe on Kalyn's Kitchen.
Want even more low-carb chicken breast recipes?
My site also a great collection of Low-Carb and Keto Chicken Salads if you want summer meals. Or you can use Chicken Recipes to find even more low-carb ideas with chicken!
Keto Chicken Breast Recipes in the Oven: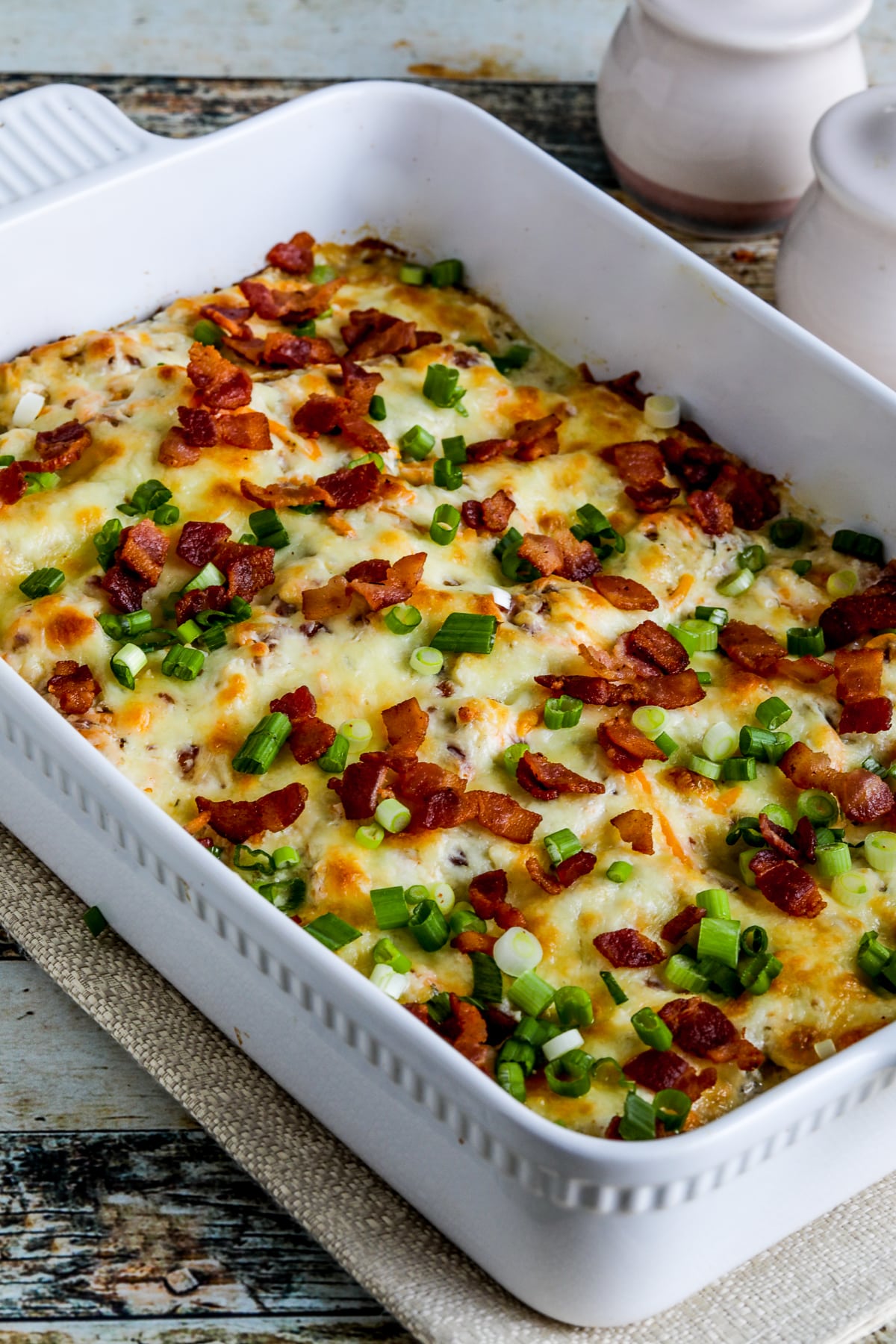 You've probably heard of Crack Chicken and this Keto Crack Chicken Bake is definitely a wow! And I promise you everyone will gobble this up and not even think about it being low in carbs!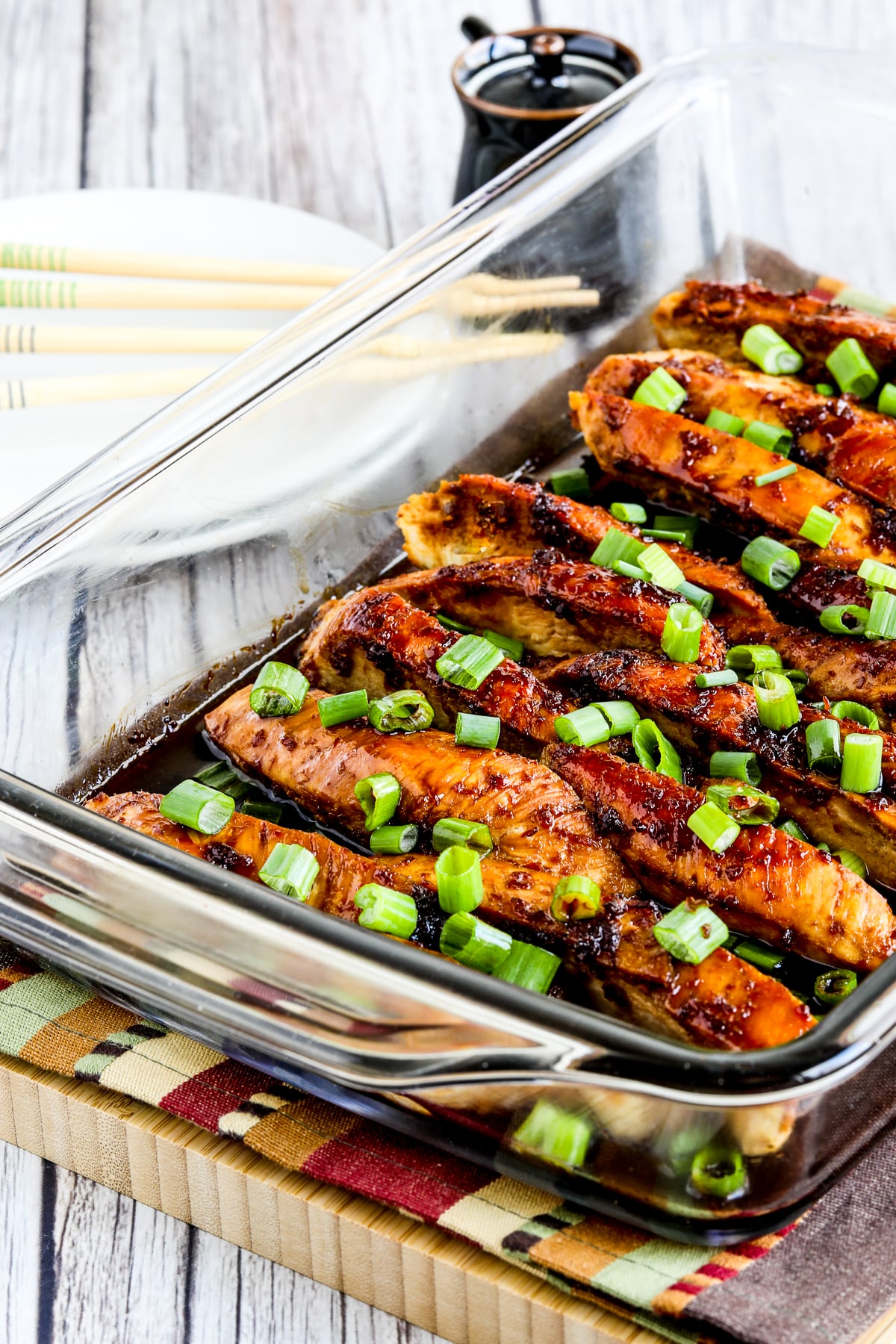 This Baked Teriyaki Chicken has a sugar-free homemade Teriyaki Sauce, and this recipe recently got a makeover!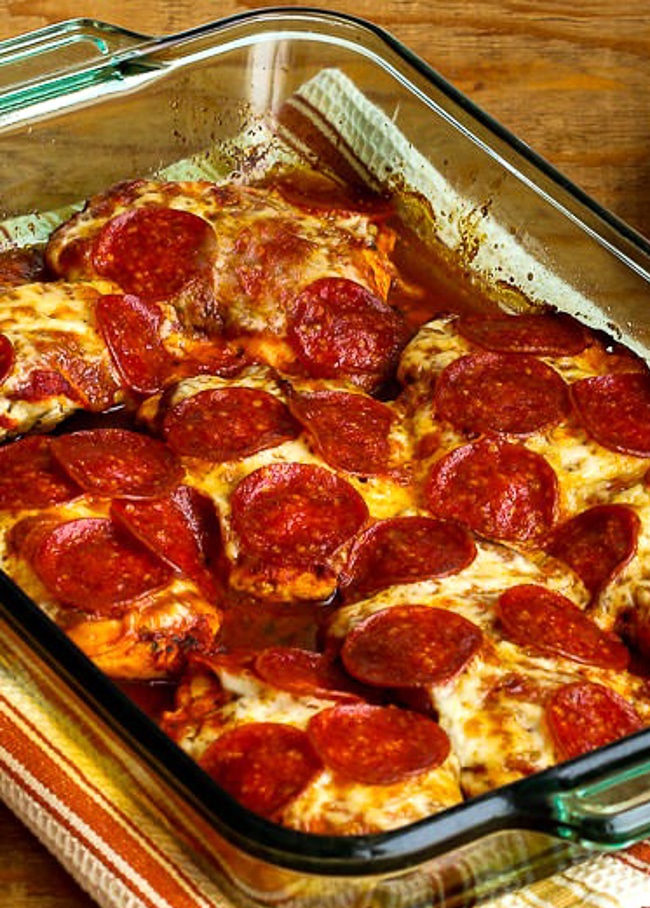 It's obvious that people love pizza flavors because this Pepperoni Pizza Chicken Bake is always one of the top ten recipes on the site!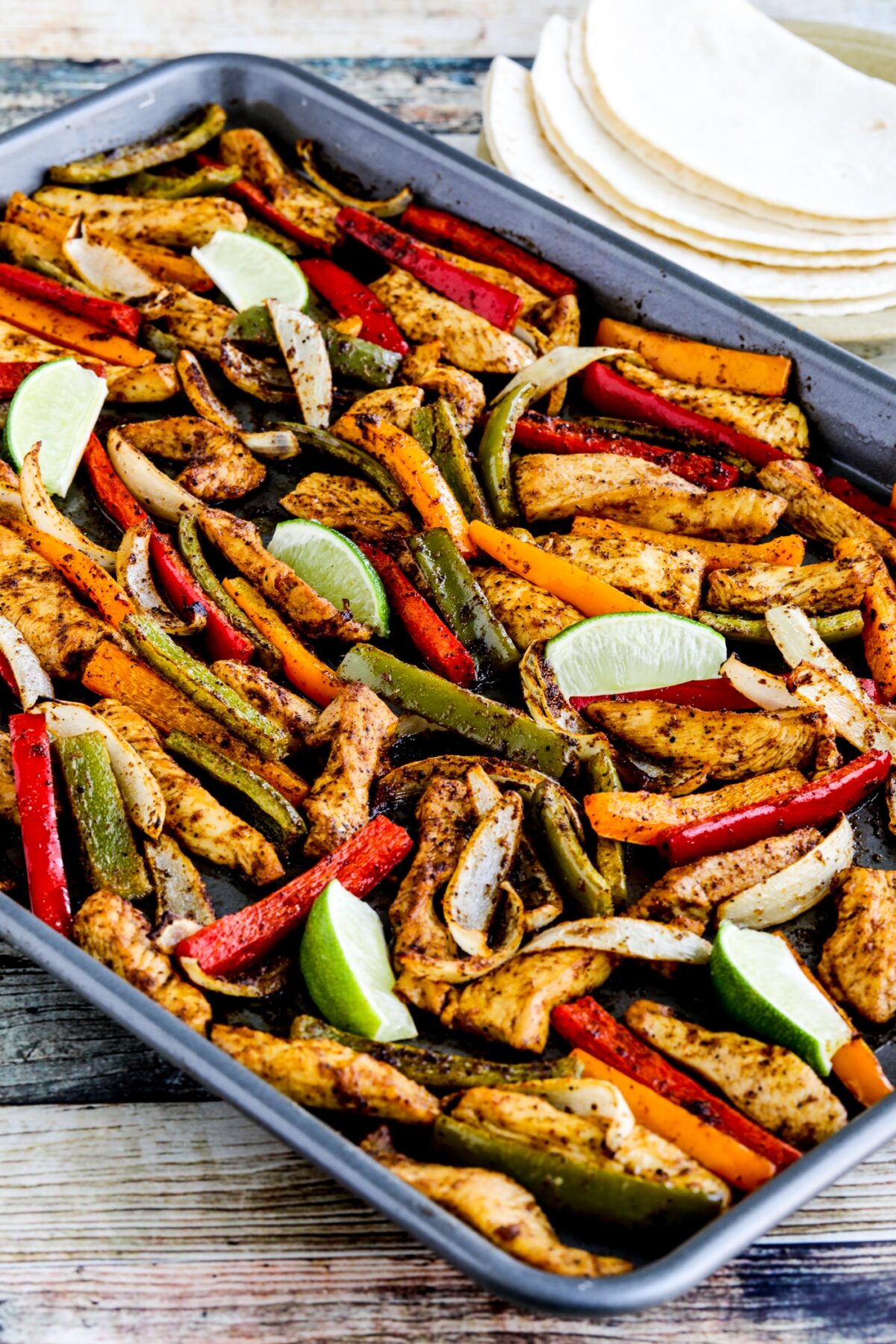 Sheet Pan Chicken Fajitas are great for an easy dinner with Mexican flavors!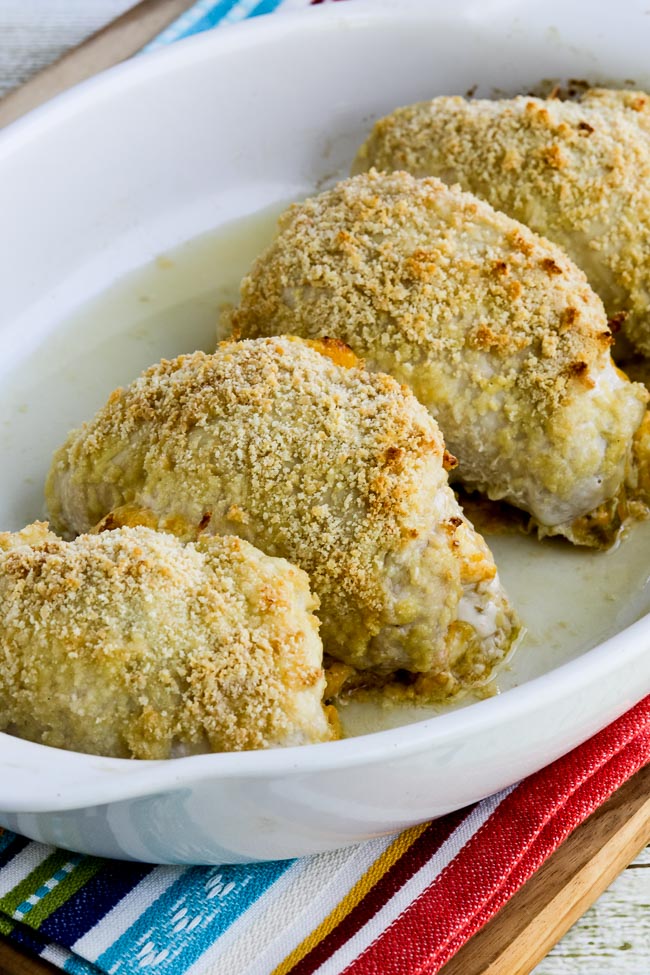 This Baked Stuffed Chicken Breast with Green Chiles and Cheese was a big favorite of my former neighbors Russ and Brooke, and I finally updated it with new photos!
More Keto Chicken Breasts in the Oven:
Keto Chicken Breast Recipes in the Instant Pot or the Slow Cooker: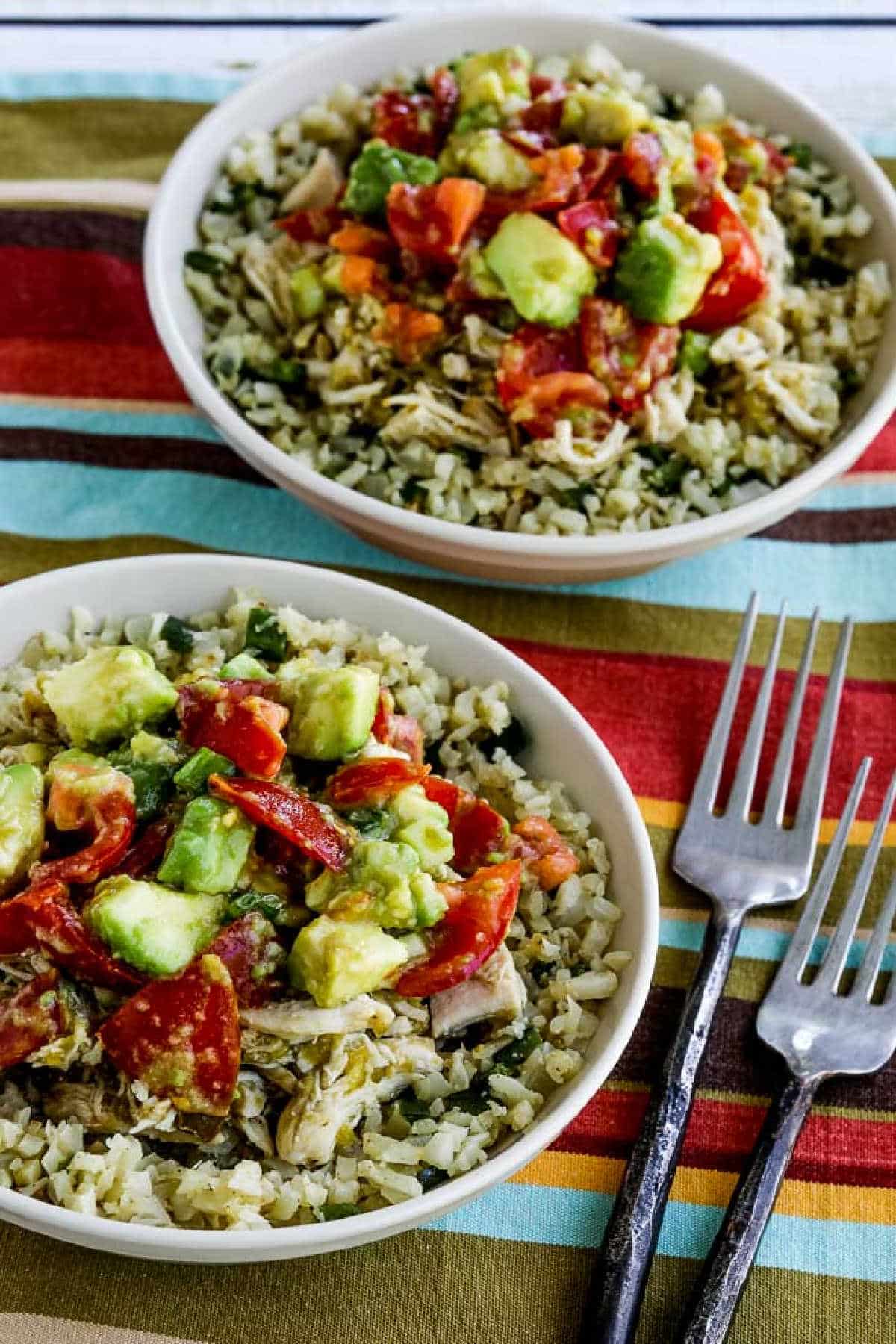 Green Chile Chicken Burrito Bowl can be made in the Instant Pot or the Slow Cooker and every family can personalize their bowl meal the way they prefer.
Your family is going to love this Instant Pot Teriyaki Chicken that's delicious over cauliflower rice, or serve with rice for the kids.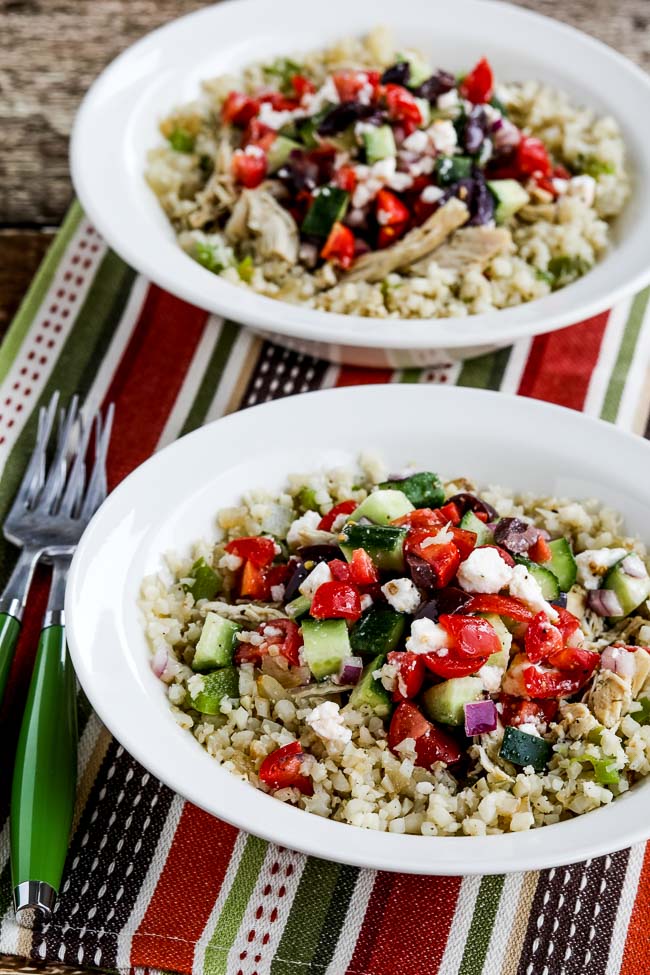 Instant Pot Cauliflower Rice Greek Chicken Bowls will be a hit with everyone who likes Greek Lemon Chicken and Greek Salad!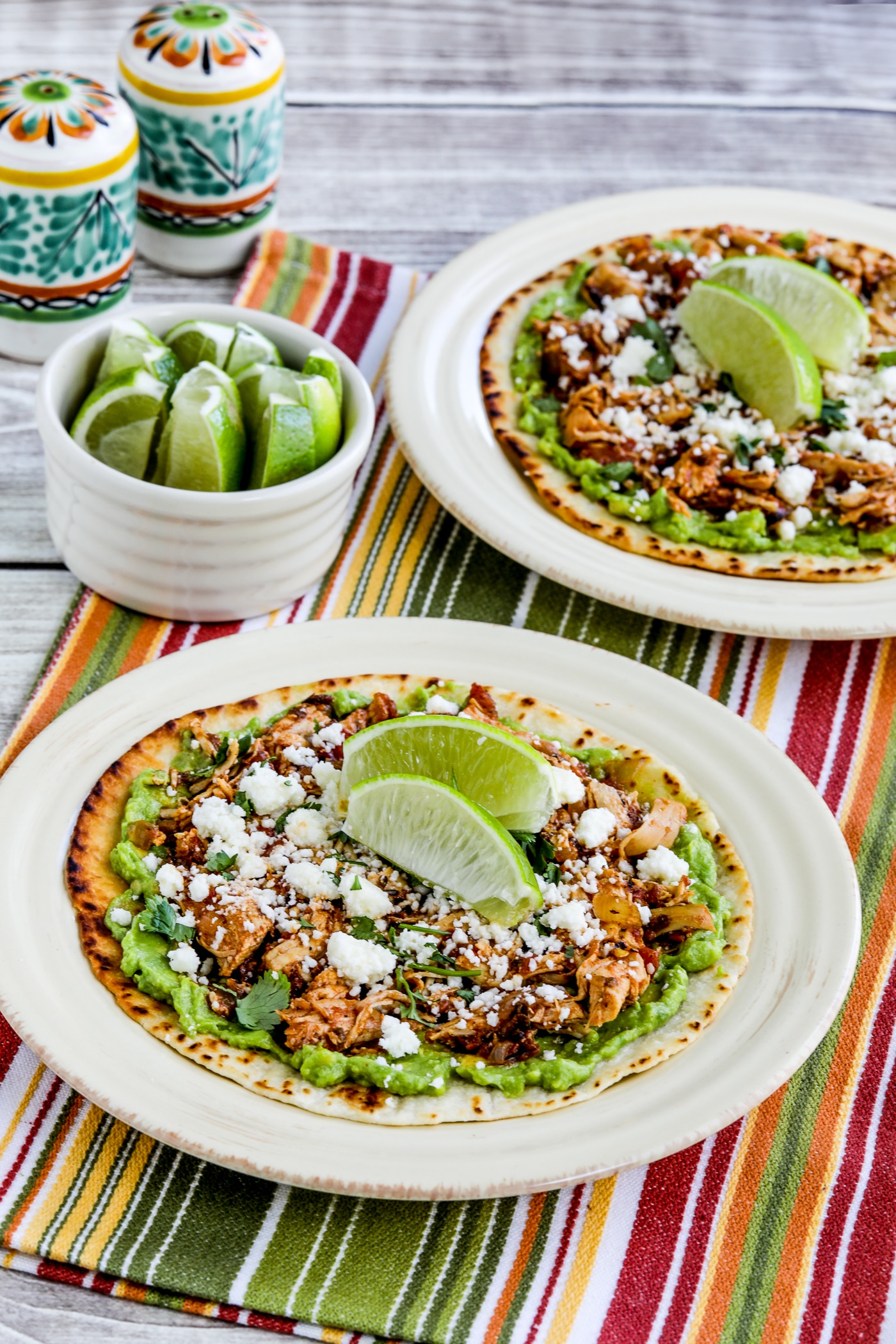 This Instant Pot Chicken Tinga is a delicious dish that comes from Puebla, Mexico, and this chicken can be made into tacos, tostadas, or burritos using low-carb tortillas.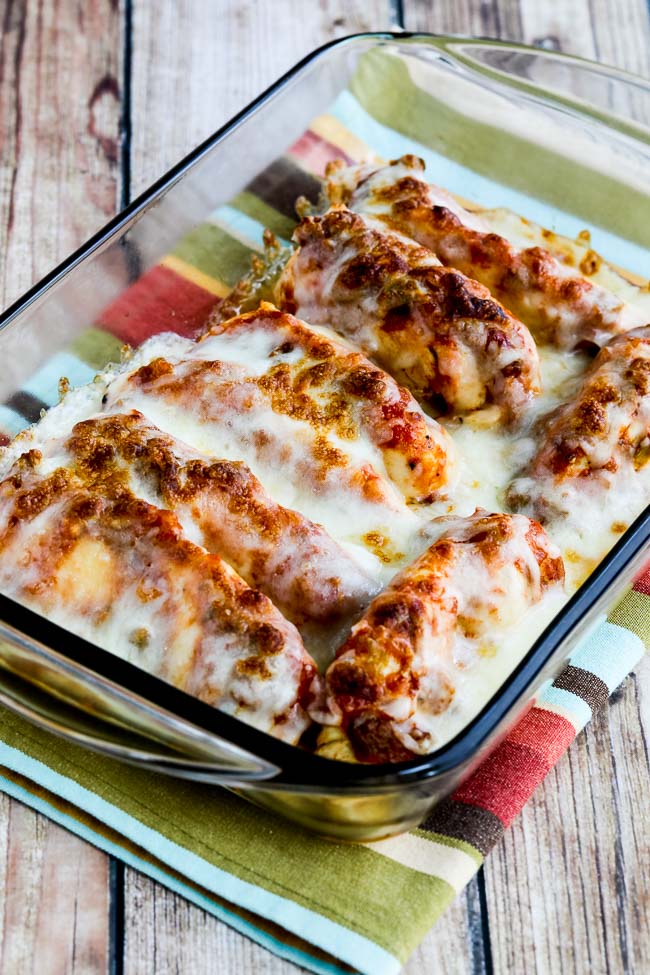 Instant Pot Salsa Chicken can also be made in the slow cooker and this is a recipe the whole family will like!
More Chicken Breasts in the Instant Pot or the Slow Cooker:
Keto Chicken Breast Recipes on the Stovetop: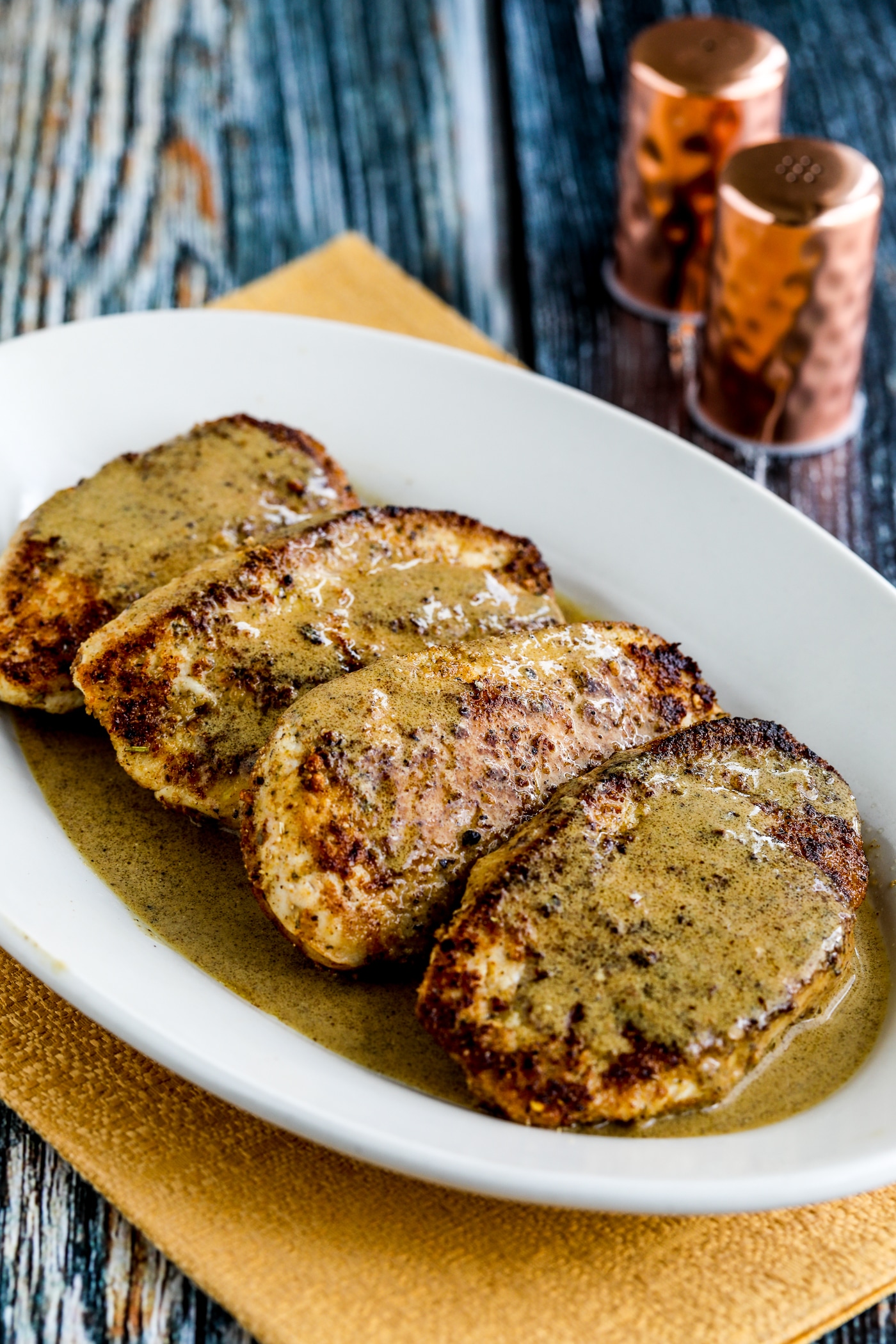 Chicken Cutlets with Mustard Sauce are delicious and quick-and-easy to make!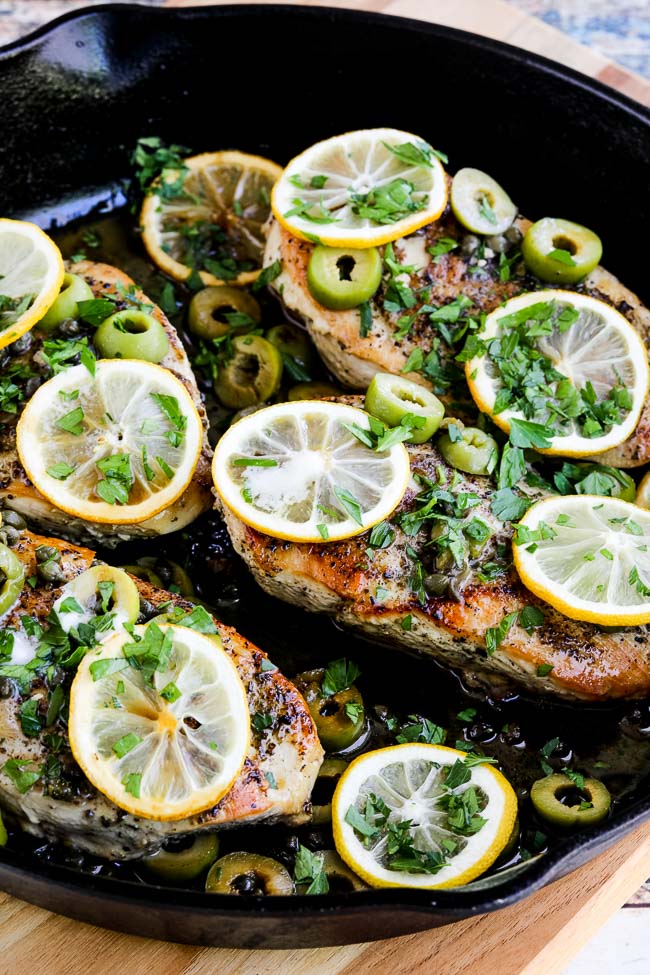 Skillet Chicken with Lemon, Green Olives, and Capers is loaded with interesting flavors and everyone who likes green olives and capers will love this recipe.
I'm not claiming this Paprika Chicken is an authentic Hungarian recipe, but it has those Hungarian flavors I like so much!
Chicken Piccata with Fried Capers is a fun variation of this classic dish, and frying the capers really makes the flavor pop!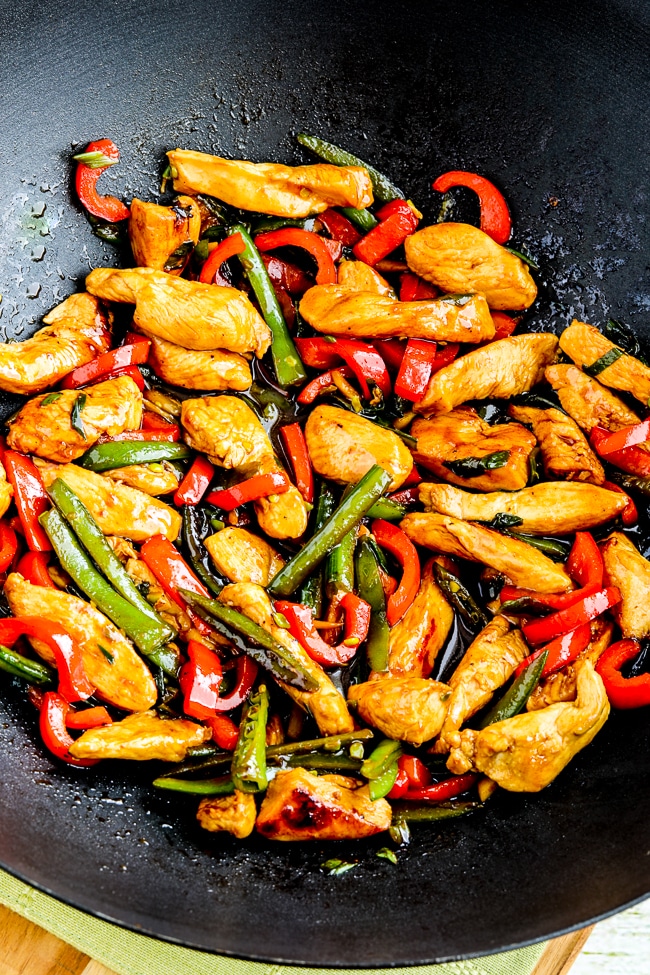 Everyone who likes ginger and Asian flavors will love this easy Ginger Chicken Stir Fry.
More Keto Chicken Breasts on the Stovetop:
Keto Chicken Breast Recipes in the Air Fryer or on the Grill: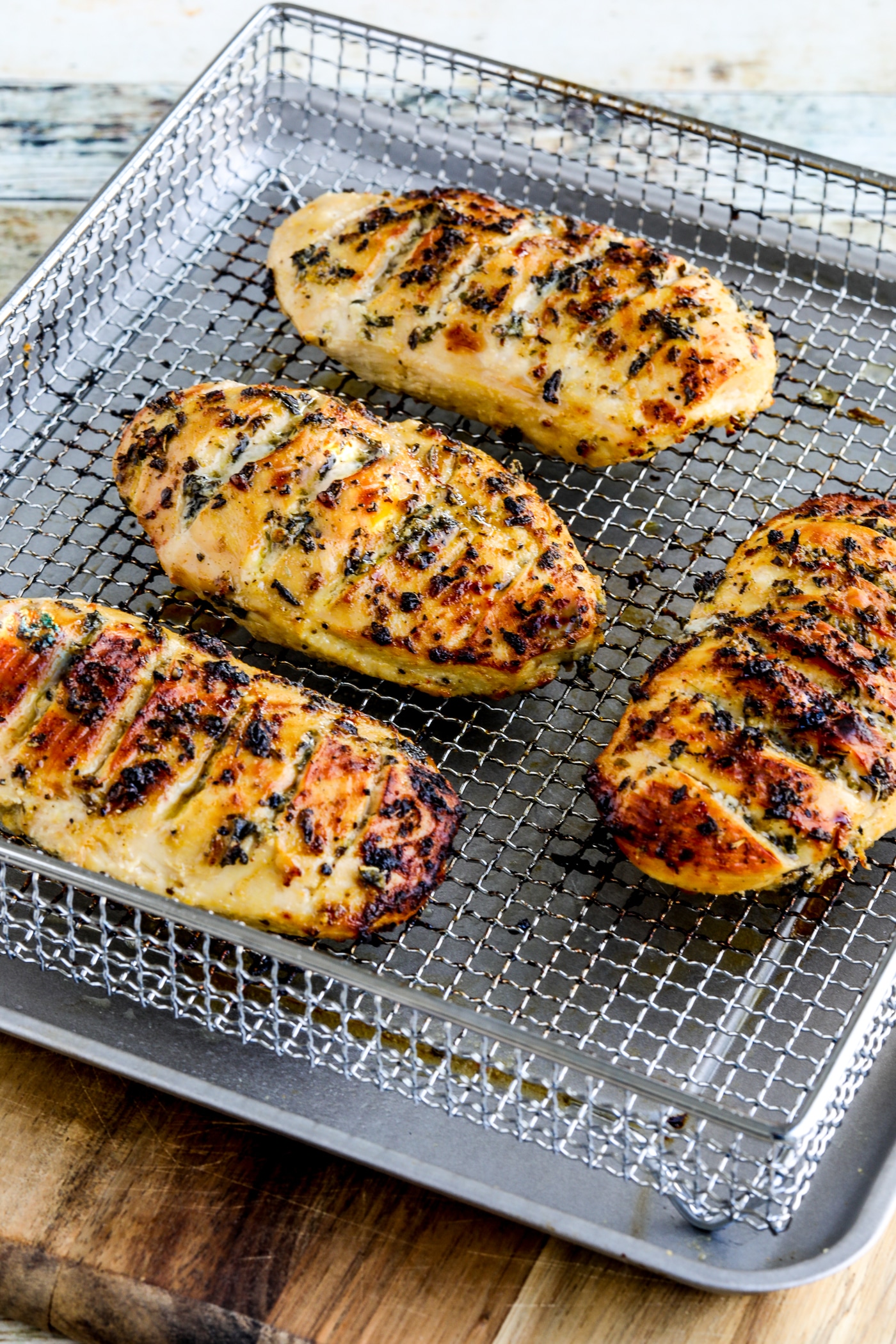 For these Air Fryer Marinated Chicken Breasts, I use the same tricks that help me keep chicken juicy on the grill.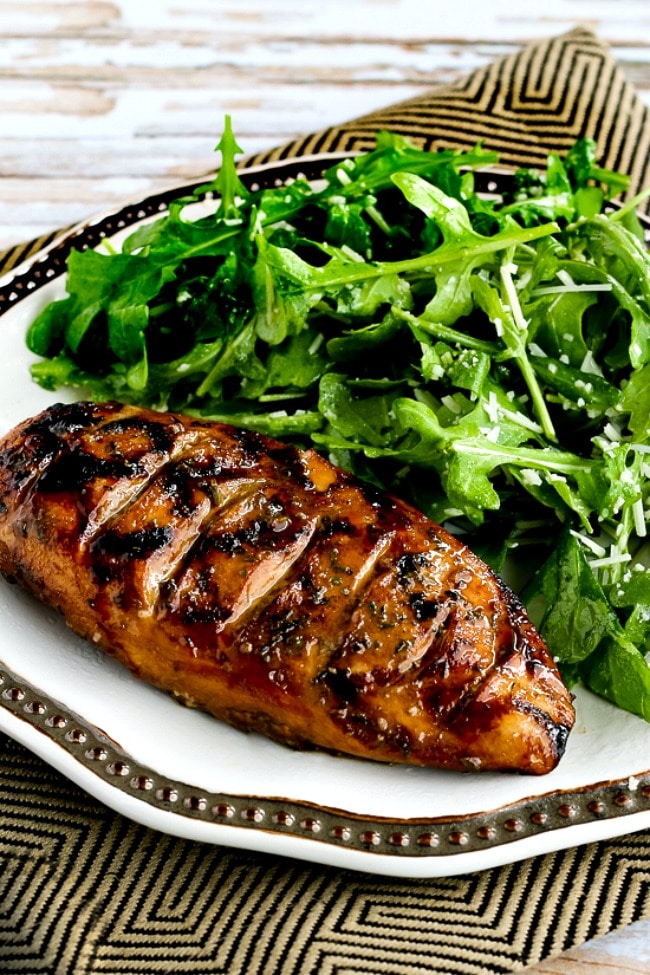 Grilled Chicken with Balsamic Vinegar is a recipe I've been making for guests for many, many years!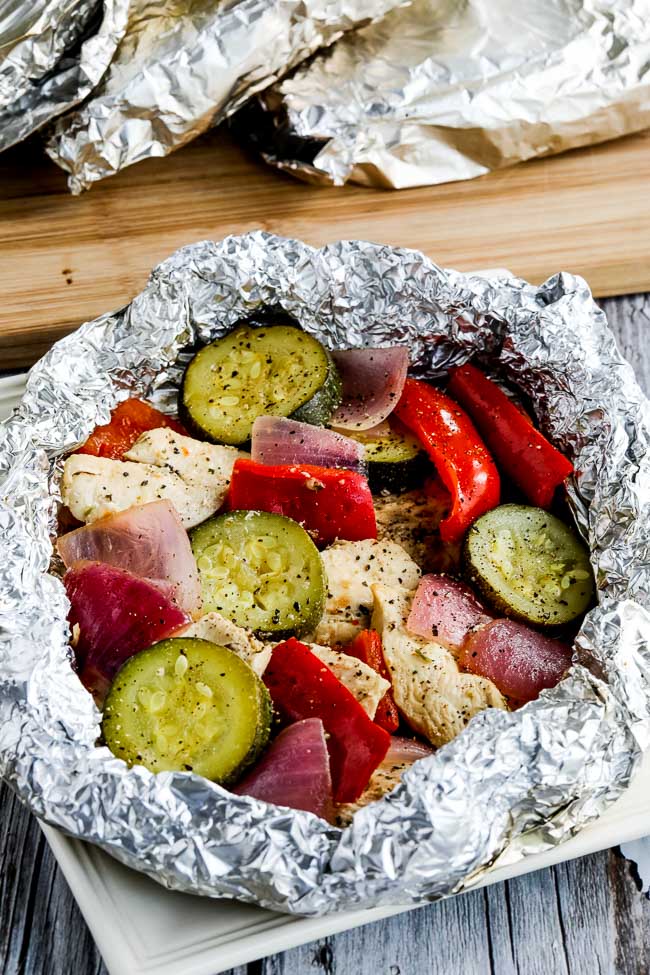 These Low-Carb Tin Foil Dinners have chicken, zucchini, peppers, and onions, and these can be cooked on the grill or in the oven.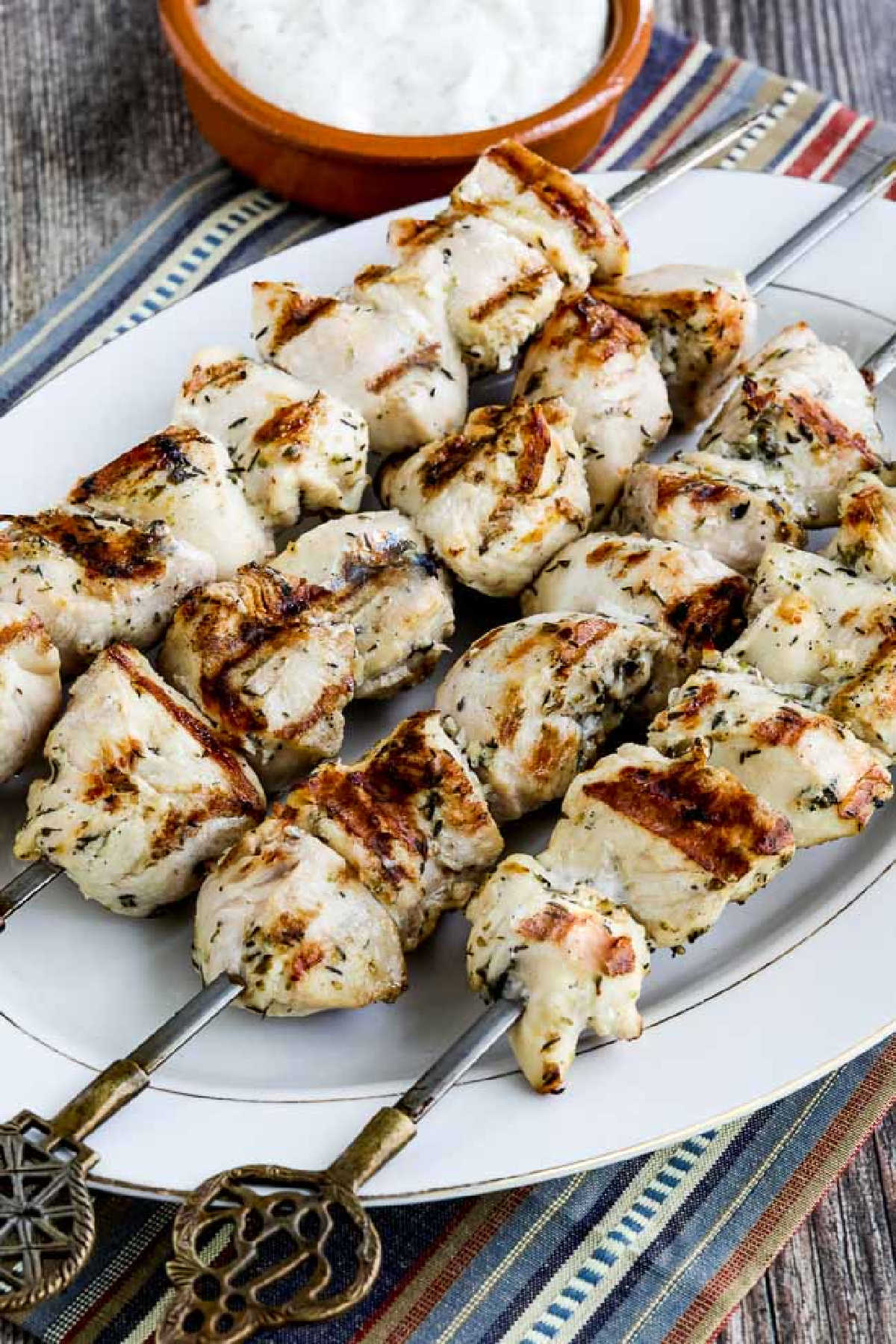 If you're had Chicken Souvlaki in a Greek Restaurant, you'll love making this tasty chicken dish at home!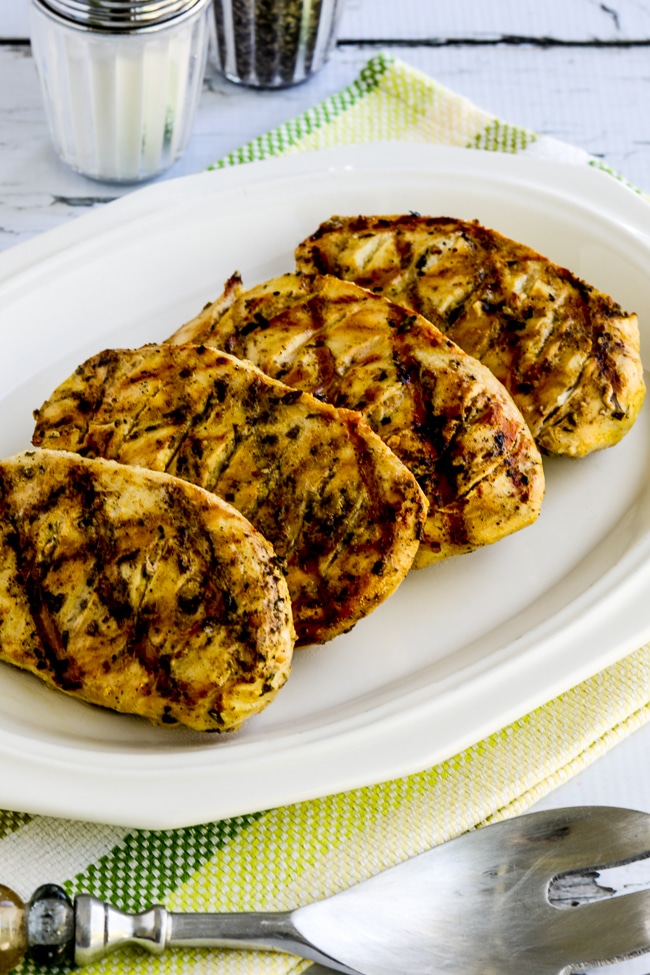 If you like the distinctive flavor of French Tarragon you're going to love this Grilled Chicken with Tarragon-Mustard Marinade!
More Keto Chicken Breasts on the Grill:
Have you tried some of my Keto chicken breast recipes? Let me know which ones have been a hit at your house!
We are a participant in the Amazon Services LLC Associates Program, an affiliate advertising program designed to provide a means for us to earn fees by linking to Amazon.com and affiliated sites. As an Amazon Associate, I earn from qualifying purchases.