Low-Carb and Keto Baked Chicken Recipes
I'm updating this collection of Low-Carb and Keto Baked Chicken Recipes because I think baked chicken is perfect for dinner when the weather is cold! And this round-up has 24 different ideas for baked chicken dinners; enjoy!
PIN the Low-Carb and Keto Baked Chicken Recipes.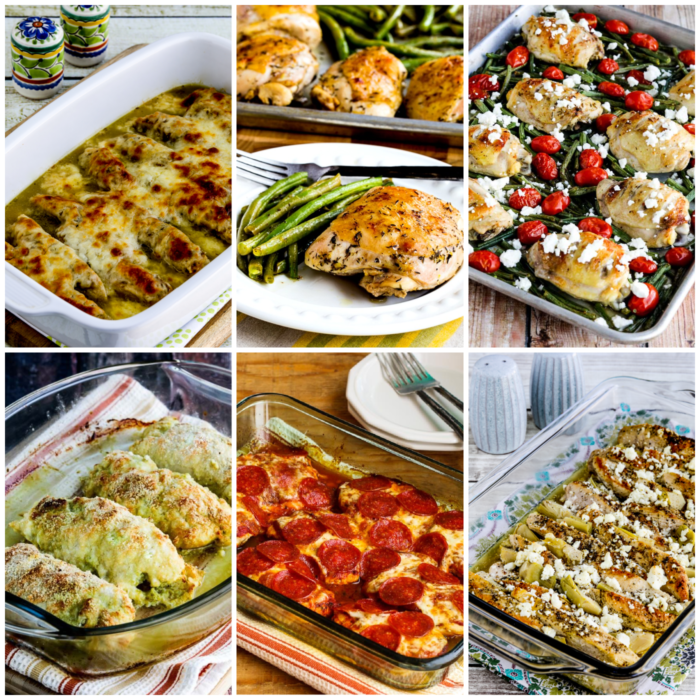 Most people usually have chicken in the freezer, and baked chicken is perfect for dinner when the weather gets cooler. And I seem to always be coming up with more ideas for baked chicken, so I'm updating this collection of Low-Carb and Keto Baked Chicken Recipes. These are favorite chicken recipes I'd make for guests and I hope some of them might become your favorite baked chicken dinners too!
What kind of chicken recipes will you find here?
In this post you'll find sheet pan meals with chicken, stuffed chicken breasts, chicken nuggets, roasted chicken, and lots of ideas for what I call a "chicken bake," where browned chicken breasts are finished in the oven with a sauce or topping. (Use Casserole Recipes if you'd like to find low-carb casseroles with chicken!)
How do you get the complete recipe?
Just click or tap any recipe title to find the complete recipe on the blog. And you can check out Recipe Round-Ups for more low-carb round-ups like this one!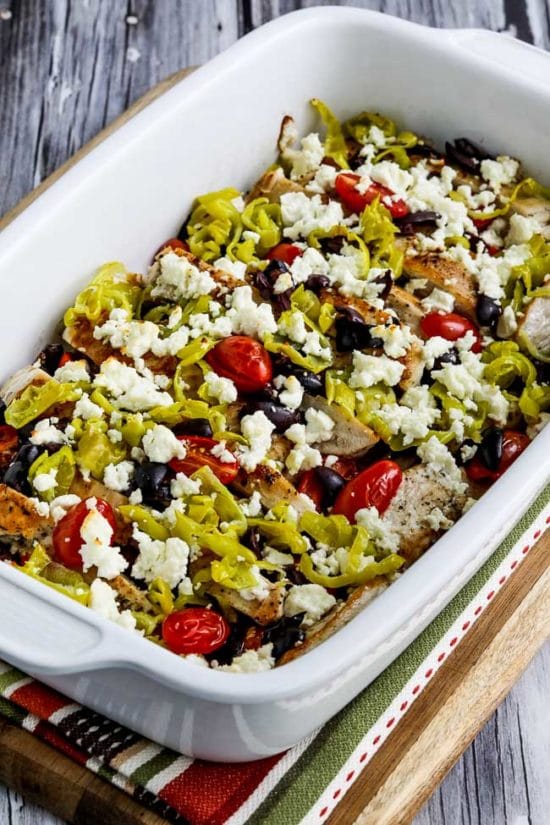 Greek Chicken Bake is a recipe that came out of my love of spicy Greek Peperoncini, and if you like those I bet you'll love this. It's become really popular!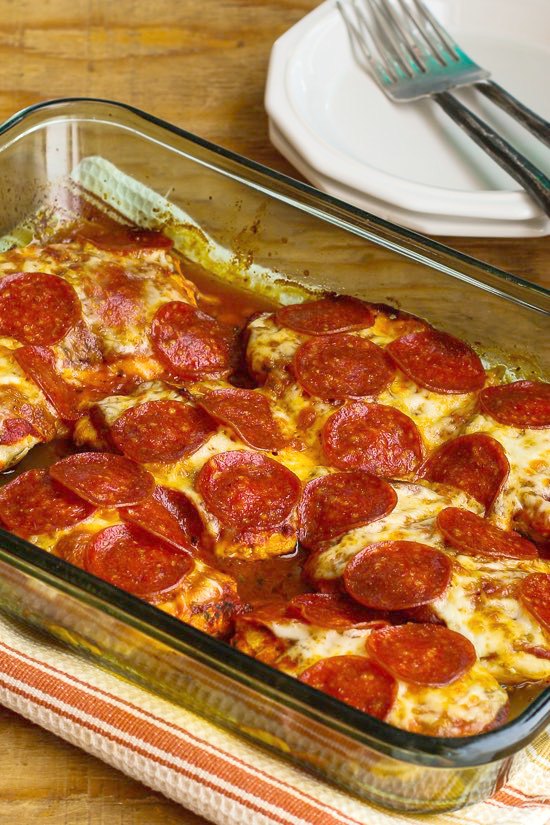 Pepperoni Pizza Chicken Bake has been wildly popular for years, and this can help when you're craving pizza.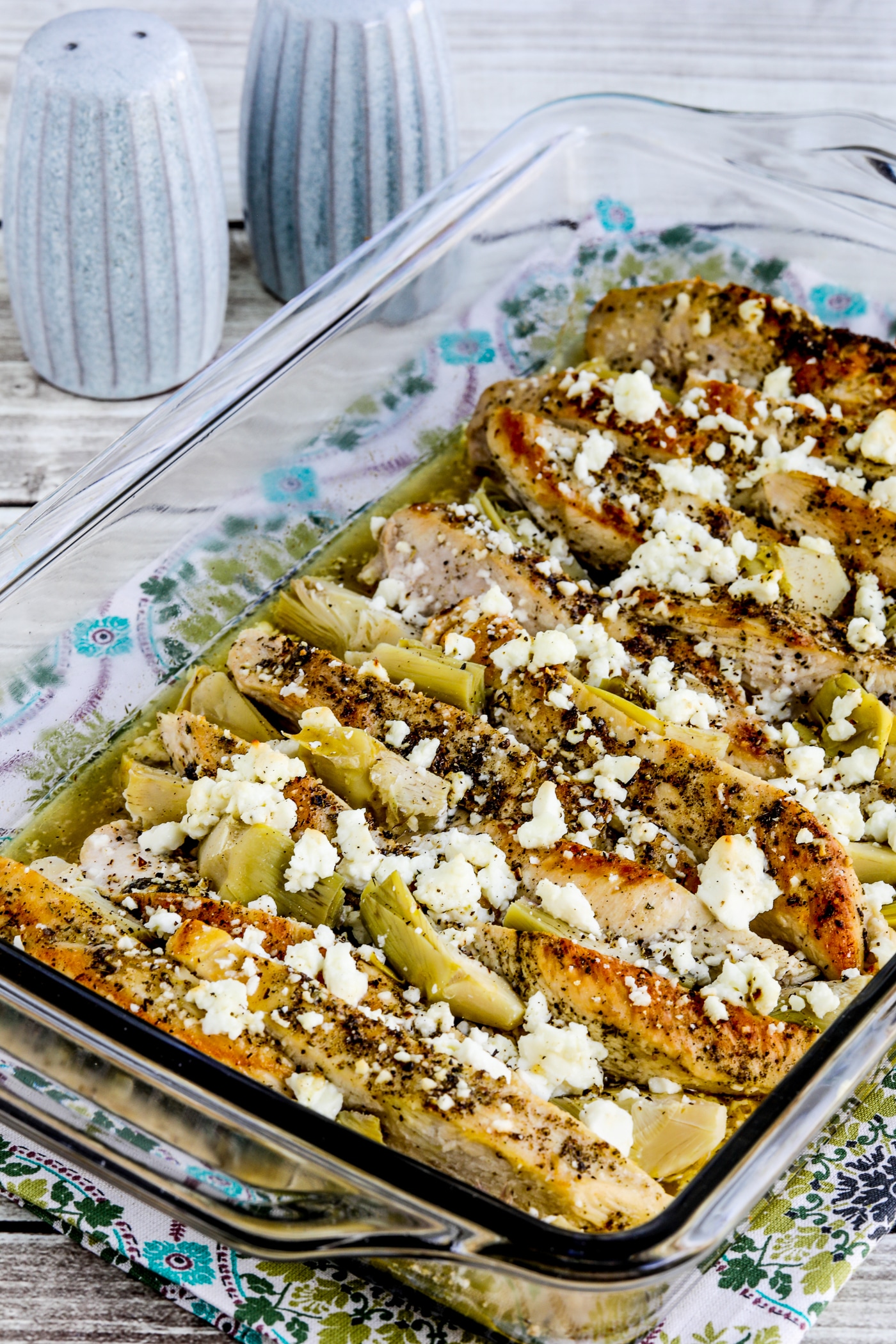 Everyone who likes artichoke hearts, Greek-seasoned chicken, and Feta cheese is going to love this amazing recipe for Artichoke Chicken Bake!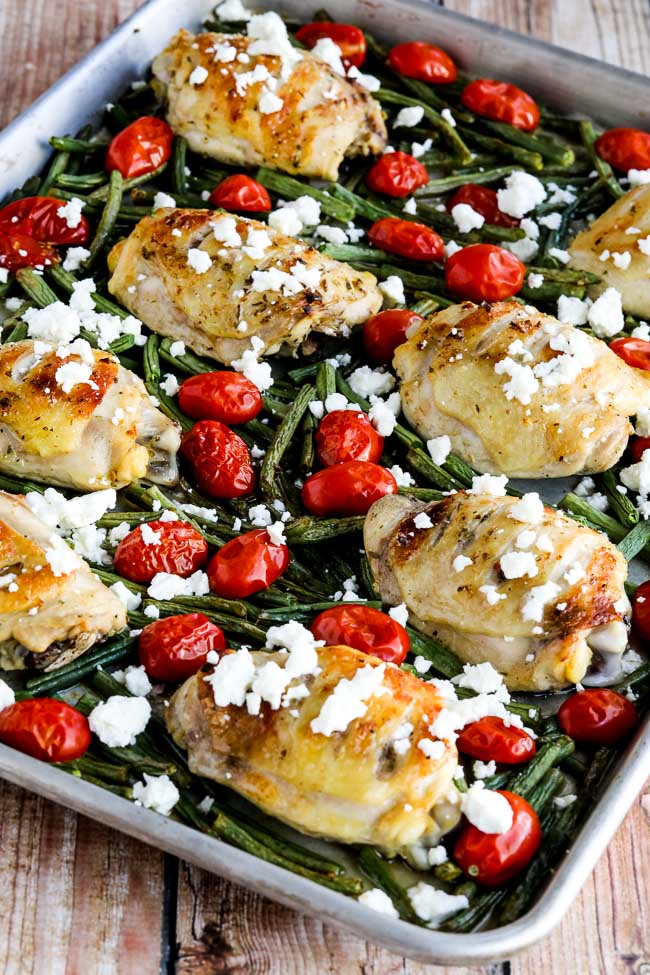 Greek Chicken, Green Beans, and Tomatoes Sheet Pan Meal is a Greek Chicken dinner that's all cooked on a sheet pan. As you can see, I like it with a generous amount of Feta!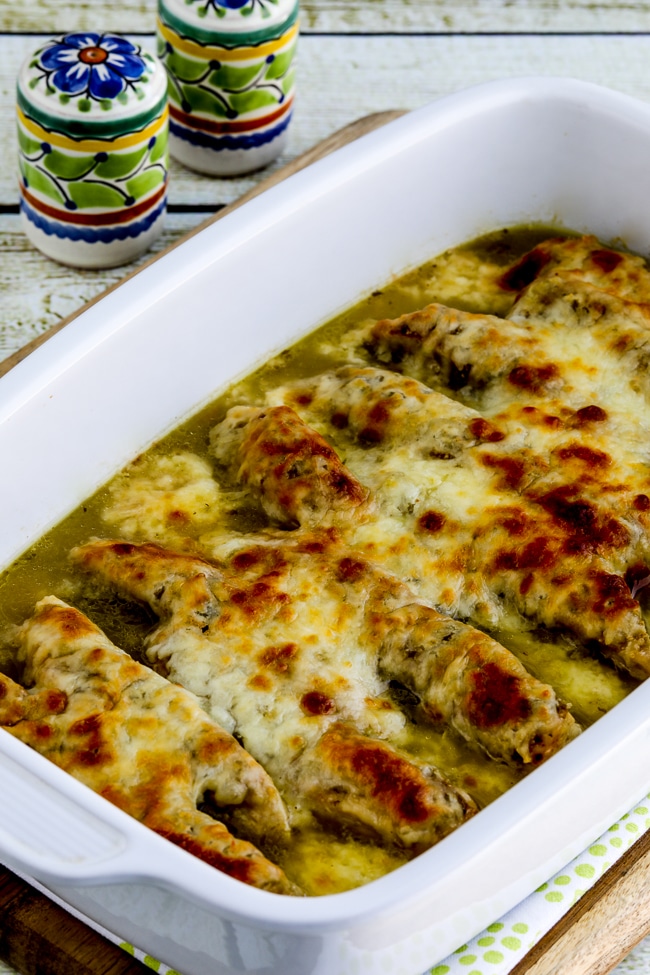 This Salsa Verde Chicken Bake only has a few ingredients and it's tasty and amazingly easy to make!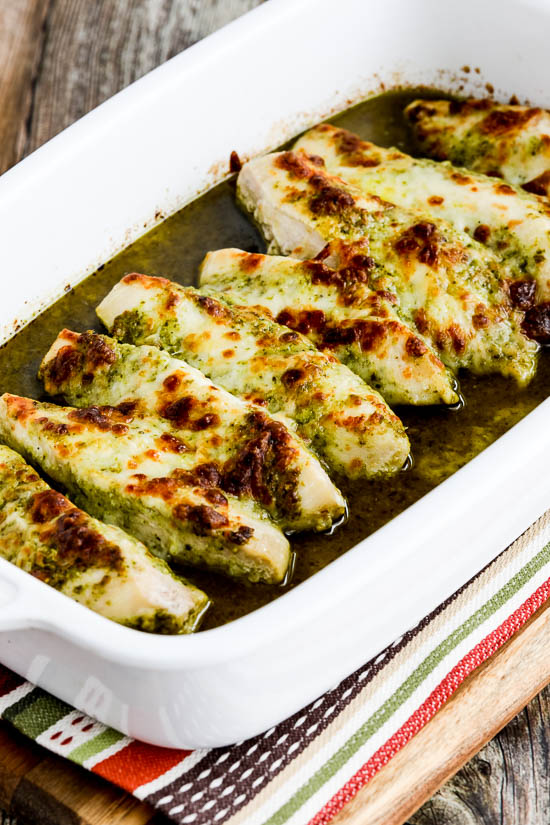 Easy Baked Pesto Chicken is the most popular baked chicken recipe on my site, and this has been so popular that it's taken me a long time to work up the courage to take new photos!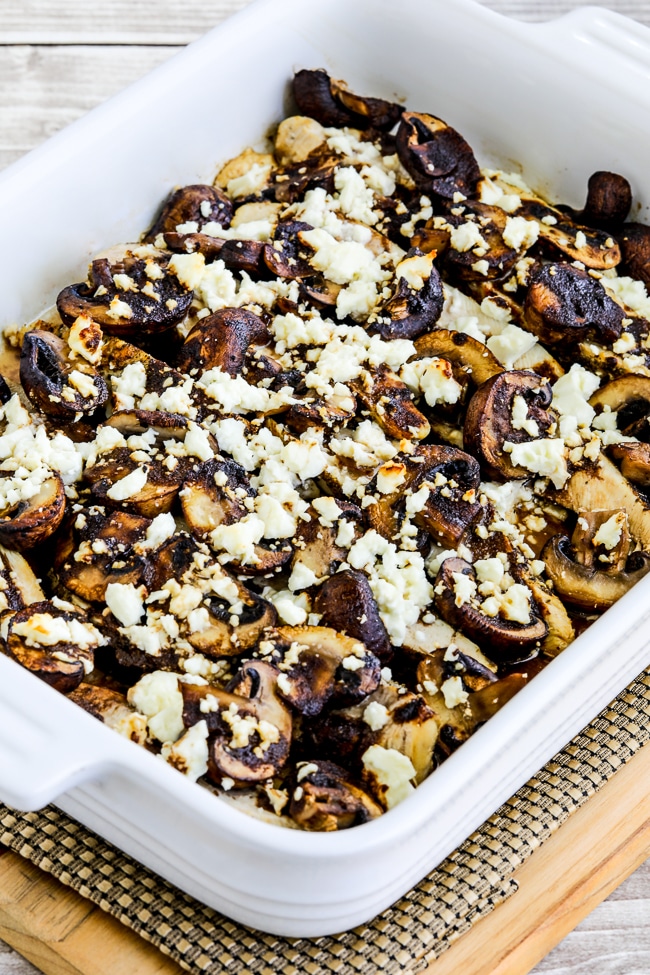 When I updated this recipe for Balsamic Chicken and Mushrooms I couldn't resist kicking it up a notch with creamy melted Feta cheese!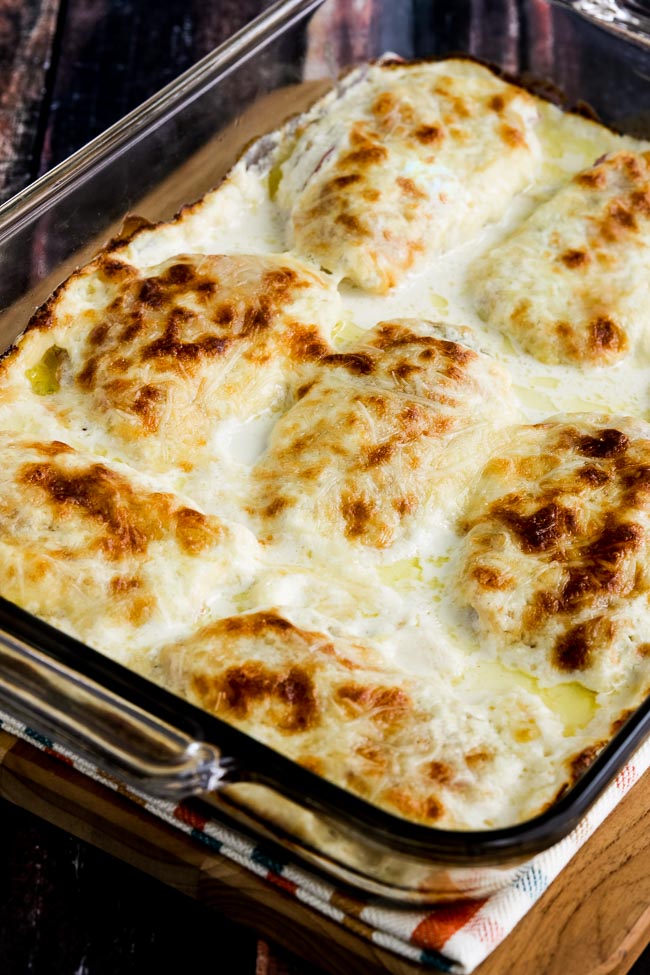 There's no doubt that Chicken Cordon Bleu Bake is one of the most popular chicken recipes on the blog. If you like cheesy and creamy, you'll love this one!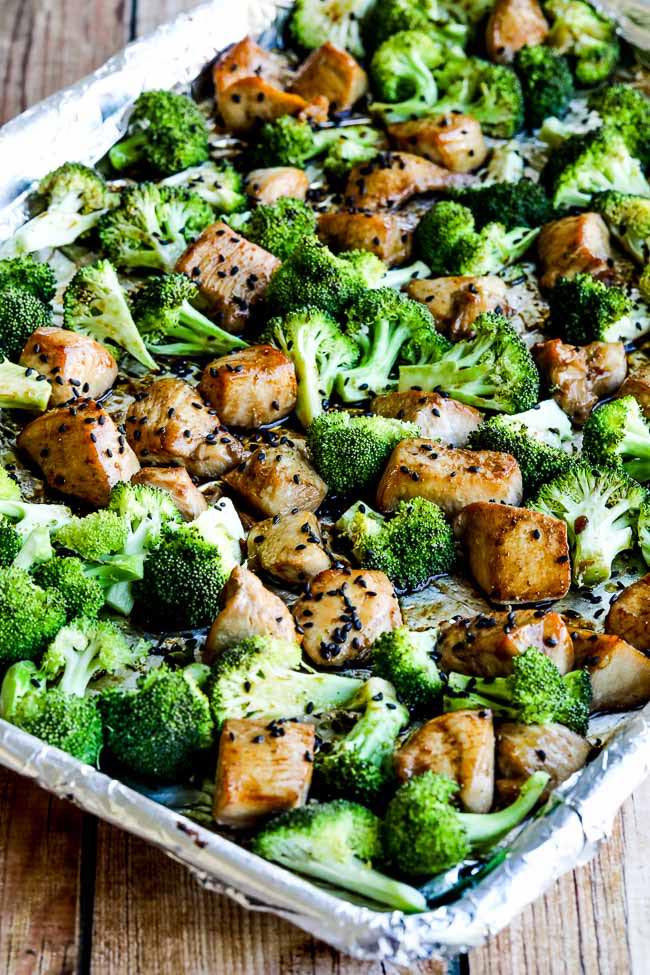 Sesame Chicken and Broccoli Sheet Pan Meal is a recipe that's been wildly popular, and this is so much healthier than the Sesame Chicken take-out you get from Chinese restaurants.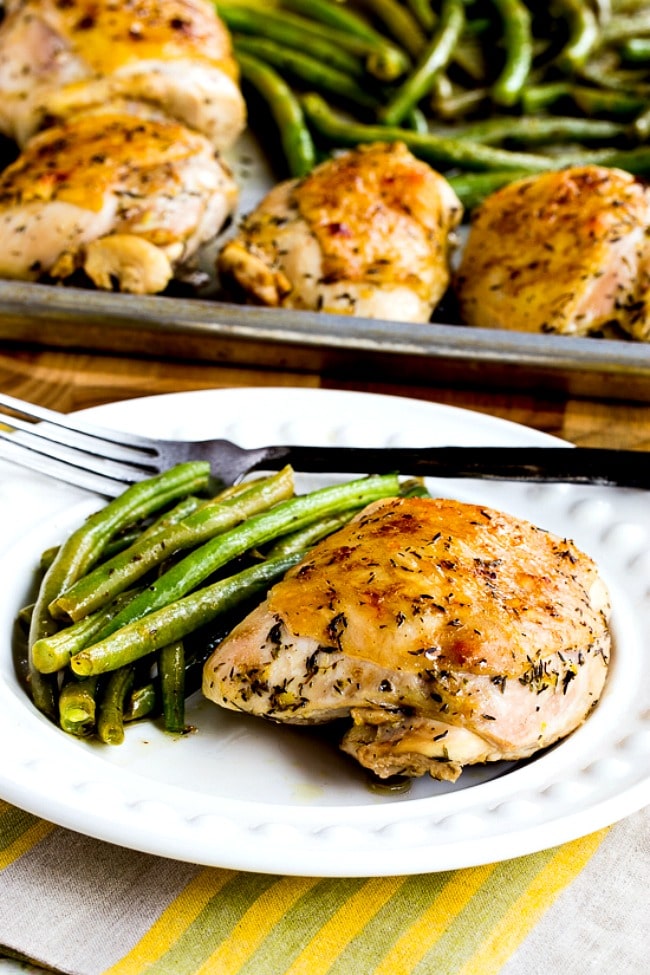 Roasted Lemon Chicken and Green Beans Sheet Pan Meal is so easy and good, you'll make it over and over!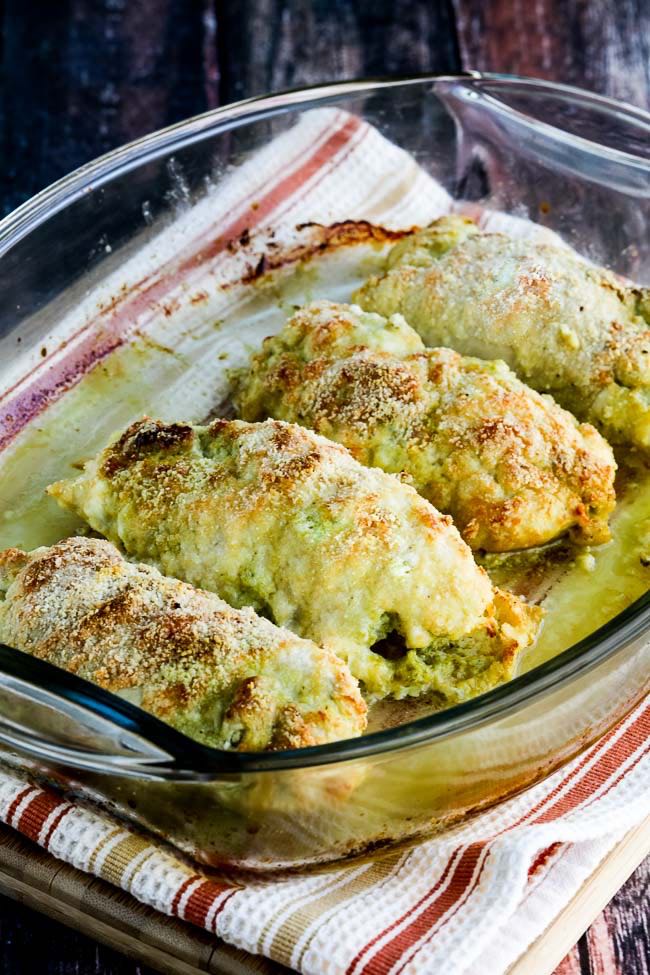 And I had to include this Baked Chicken Stuffed with Pesto and Cheese because it's been hugely popular for years and years. You can make this for guests and they won't even realize they're eating low-carb!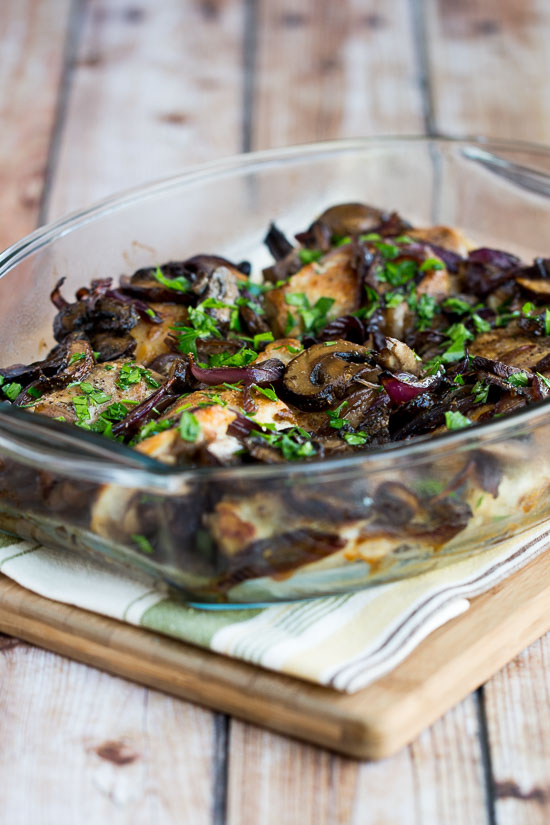 And these Chicken Thighs with Mushrooms are a dinner that's quick, easy, and delicious!
Want more Keto Baked Chicken Recipes?
We are a participant in the Amazon Services LLC Associates Program, an affiliate advertising program designed to provide a means for us to earn fees by linking to Amazon.com and affiliated sites. As an Amazon Associate, I earn from qualifying purchases.