Keto Crock Pot Recipes
I've been making low-carb food in the slow cooker for years, so in this post I'm sharing all my favorite Keto Crock Pot Recipes! And there are 36 different tasty keto recipes here for you to try making in the crock pot!
PIN Keto Crock Pot Recipes to try some later!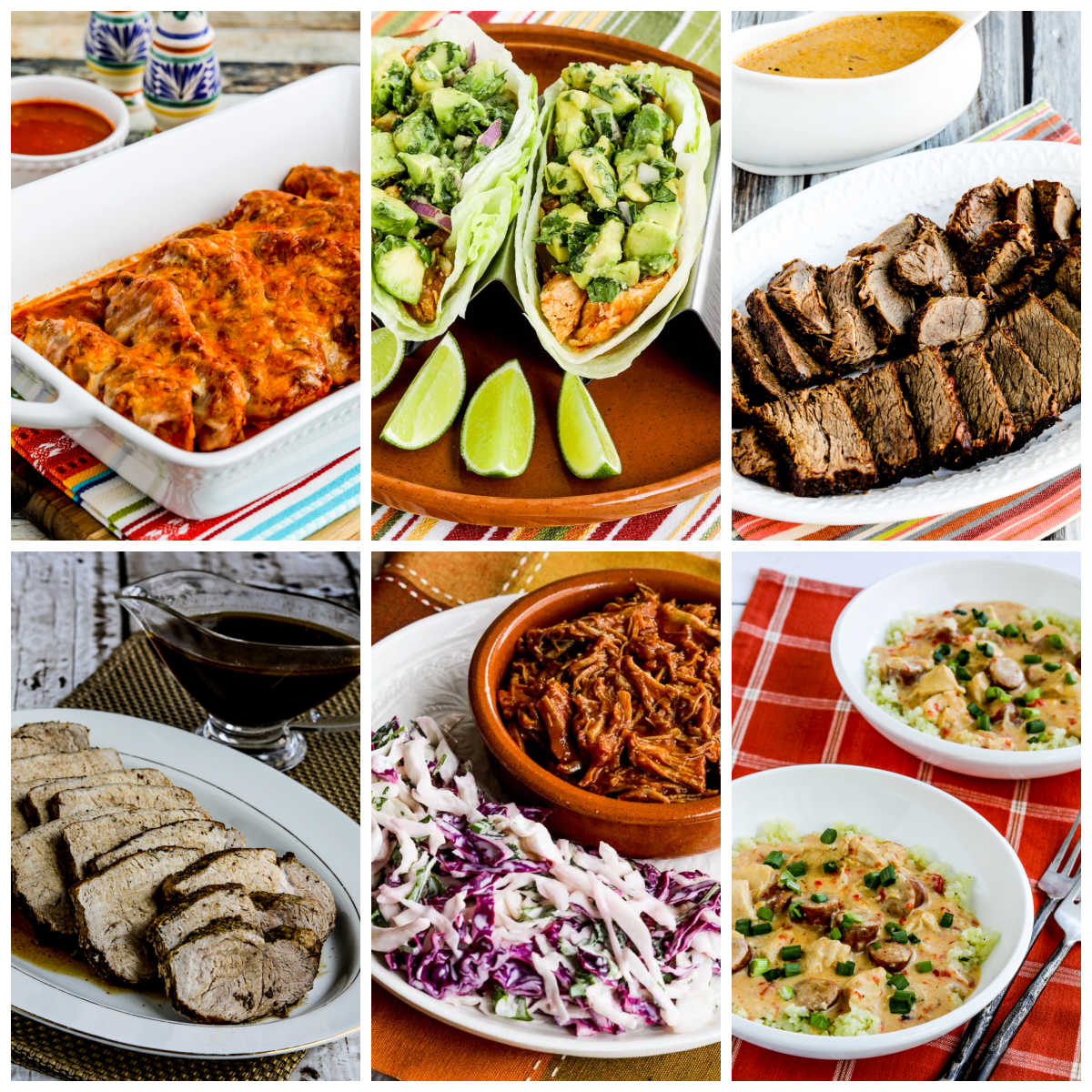 This amazing collection of Keto Crock Pot Recipes is for everyone who still uses the slow cooker to make food on the weekends! And lately I've been feeling like the slow cooker is having a bit of a comeback!
Of course, I know that in recent years some former fans have abandoned their slow cookers in favor of the quick-after-work feature of the Instant Pot. And I've been making a lot of new Instant Pot recipes myself. But even though I've become an Instant Pot fan, I'm still firmly in the camp of those who love to use the slow cooker.
When do I use the slow cooker?
I use the slow cooker when I'm home puttering around (or working) letting the slow cooker cook something tasty and make the house smell great. I'm one of those slow cooker cooks who likes to lift the lid and check on things once in a while, and I don't care if that adds a few minutes to the cooking time! And I'll often make slow cooker food on the weekend, which is why most of the Keto Crock Pot Recipes I'm sharing here are included in the category for Weekend Food Prep.
What Keto Crock Pot Recipes am I including here?
I'm including all my long-time favorite dinners with pork, beef, and chicken, as well as some stews in this collection of keto recipes to make in the crock pot! And if you make it clear to the end there are a few Keto Crock Pot Soups and Keto Crock Pot Breakfasts! And a few of these recipes now have Instant Pot instructions, and some cook in just a few hours. You can use Slow Cooker Recipes to see all the slow cooker dishes on my blog.
Keto Crock Pot Recipes with Pork: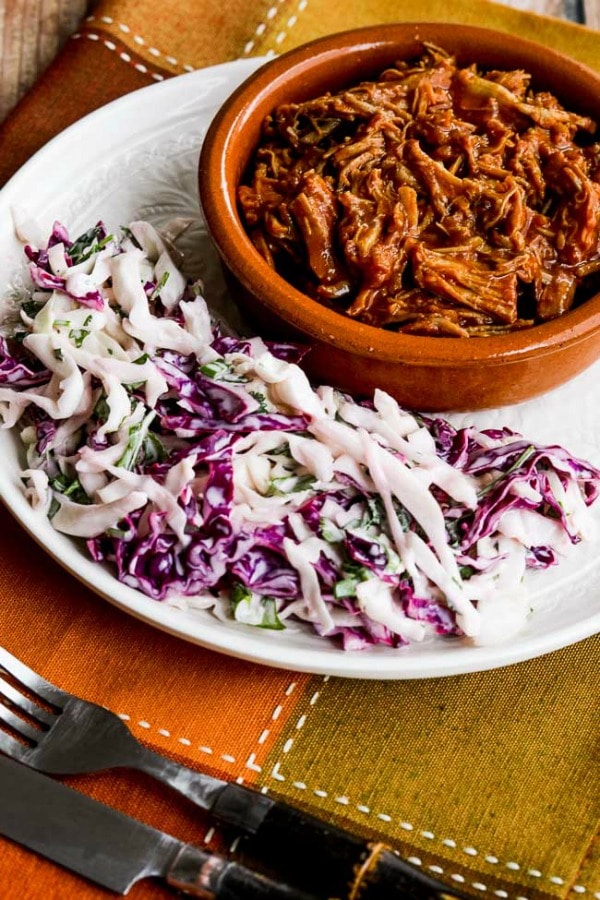 Low-Carb Slow Cooker Pulled Pork is a low-carb version of barbecued pulled pork that's savory and delicious! And there's Low-Carb Instant Pot Pulled Pork version if you prefer that method.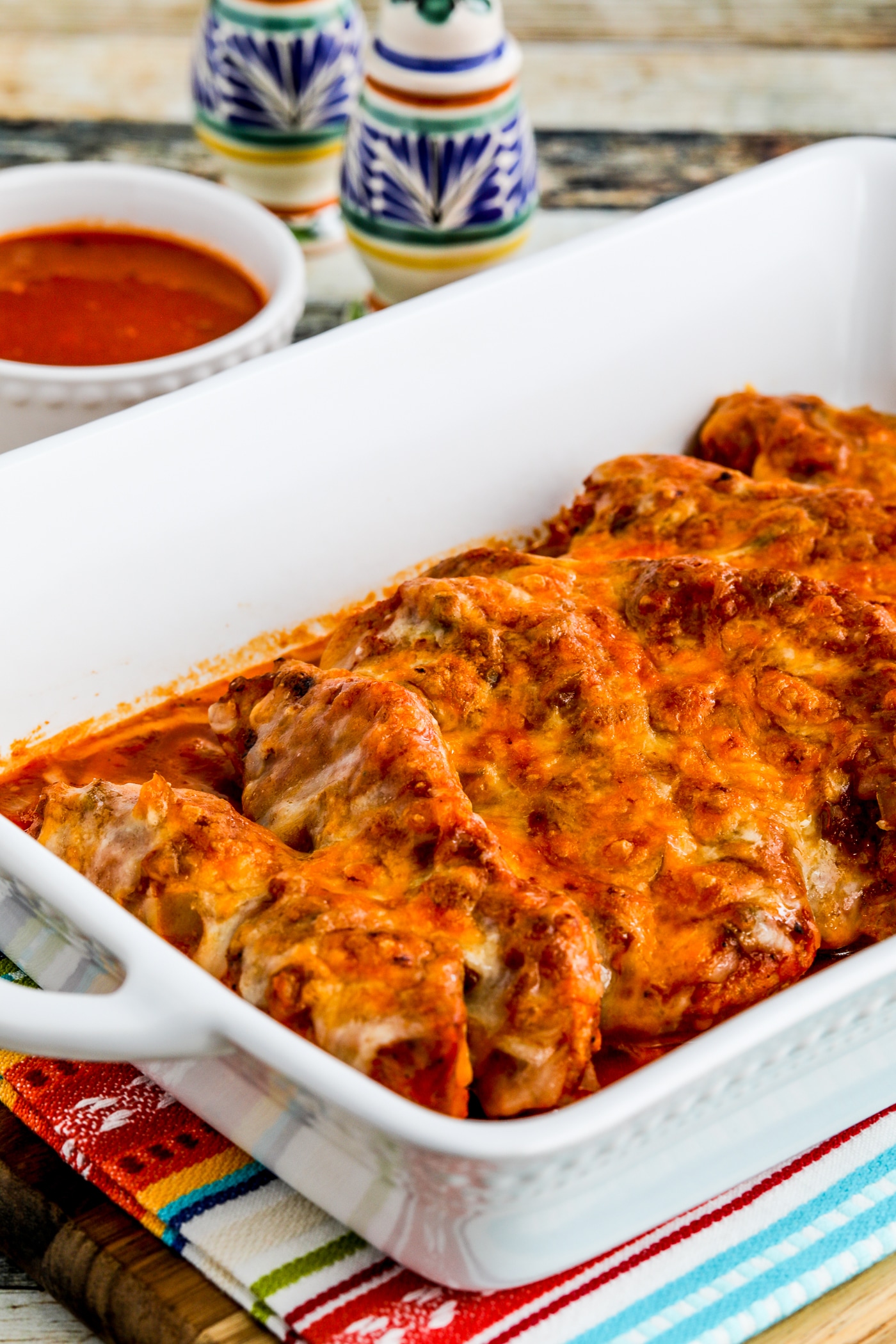 Slow Cooker Salsa Pork Chops are seasoned with cumin, garlic, lime, and low-sugar salsa and they cook while you're busy doing other things!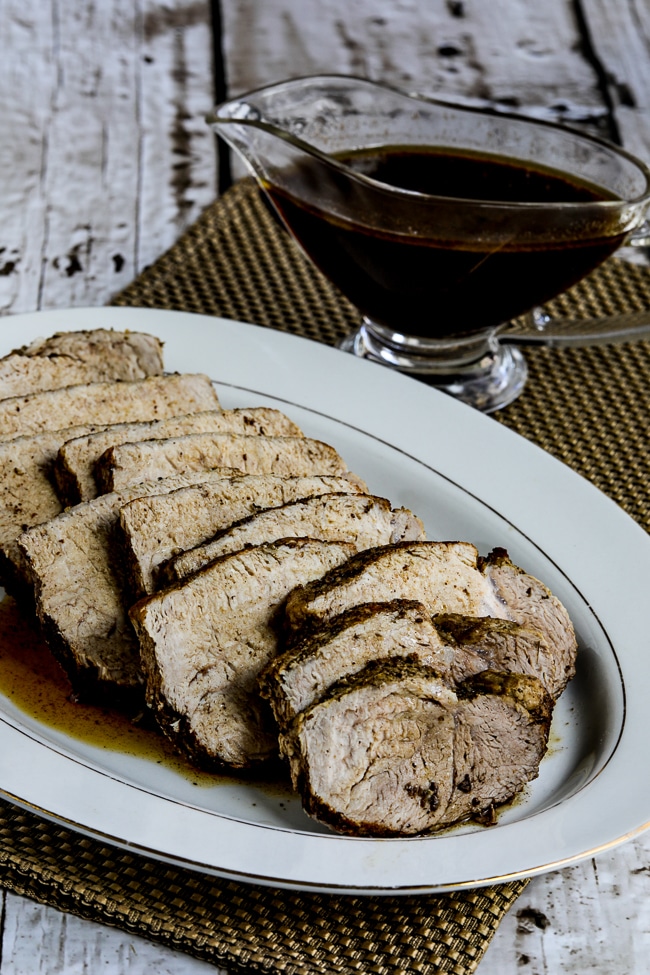 Slow Cooker Balsamic Pork Roast features inexpensive and low-carb pork loin roast cooked in the slow cooker. And there's also a recipe for recipe for Instant Pot Balsamic Pork Roast if you prefer that method.
More Keto Pork in the Crock Pot:
Keto Crock Pot Recipes with Beef:

Slow Cooker Hungarian Pot Roast is an amazing recipe with so many good memories of enjoying the leftovers for me! And there's also a recipe for Instant Pot Hungarian Pot Roast if you prefer using that.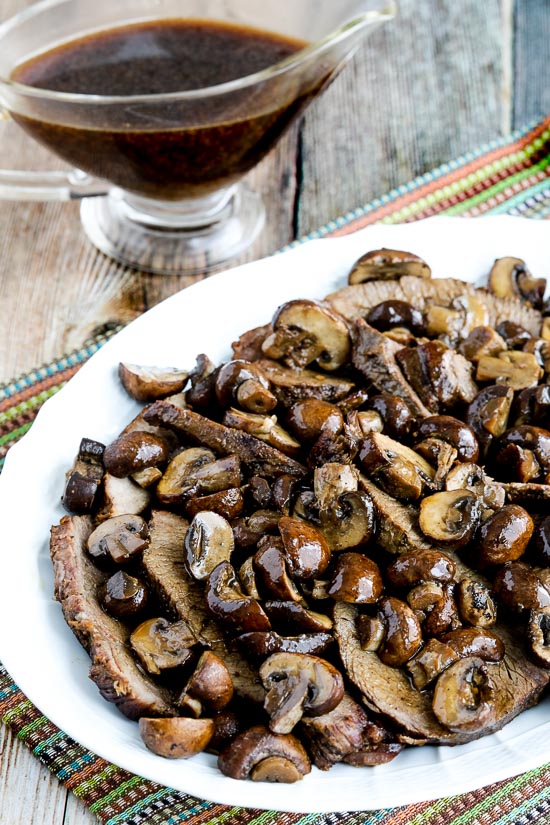 If you like mushrooms you're going to love this Slow Cooker Mushroom Lover's Pot Roast! This would be amazing with Pureed Cauliflower with Garlic, Parmesan, and Goat Cheese.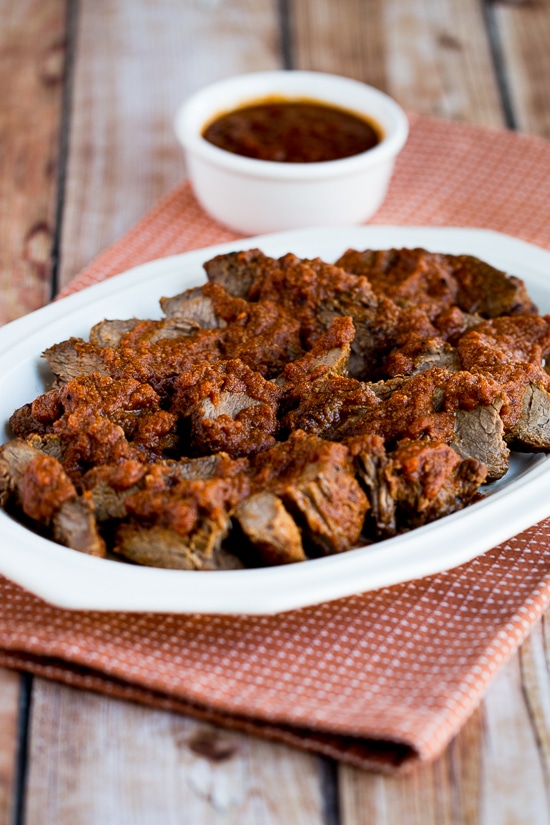 Slow Cooker Sweet and Sour Pot Roast is delicious served with something like Pureed Cauliflower, Cauliflower Gratin, or Twice-Baked Cauliflower.
More Keto Beef in the Crock Pot:
Keto Crock Pot Recipes with Chicken: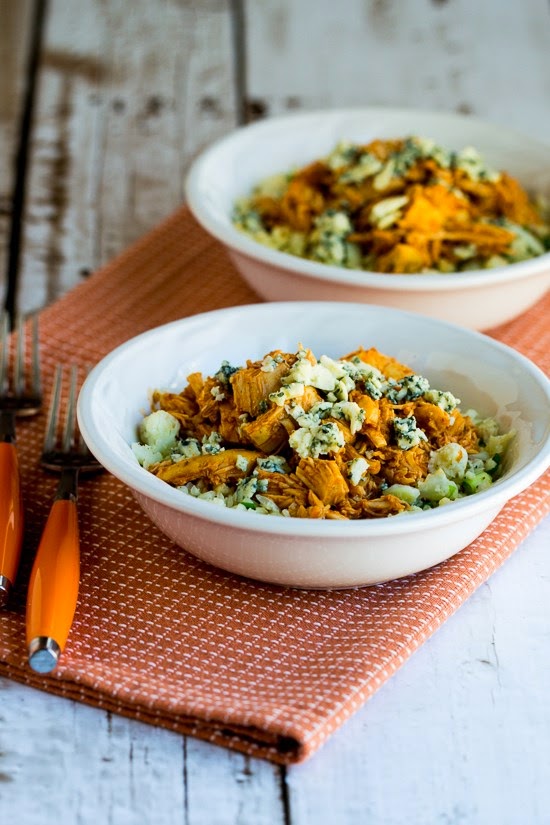 Buffalo Chicken Cauliflower Rice Bowl features spicy buffalo chicken made in the slow cooker or the Instant Pot; then it's served over cauliflower rice and topped with creamy blue cheese!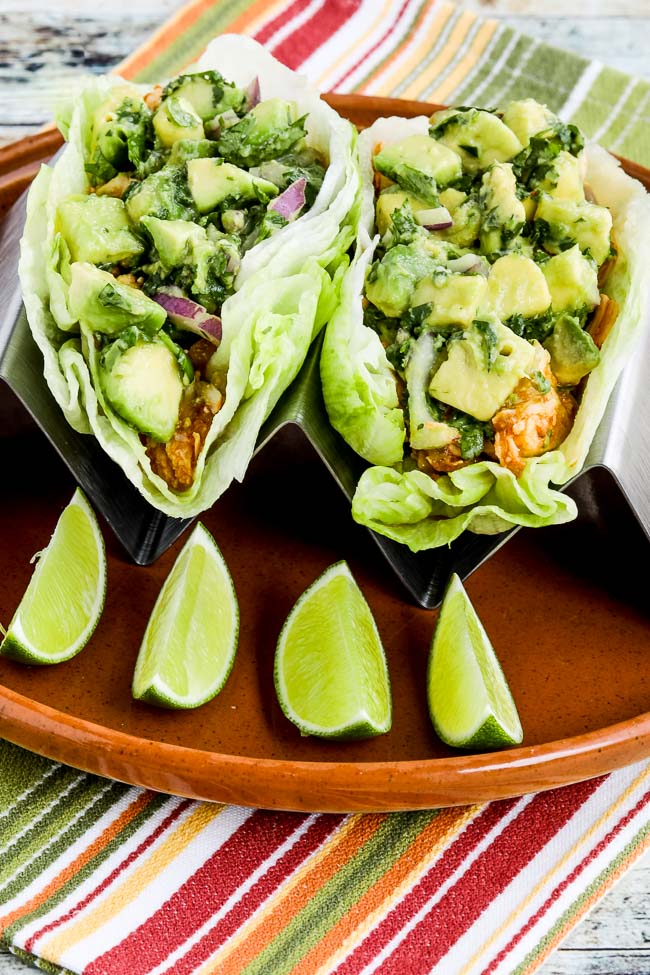 Spicy Shredded Chicken Lettuce Wrap Tacos are easy to make in the Slow Cooker or the Instant Pot and these are perfect for a low-carb meal!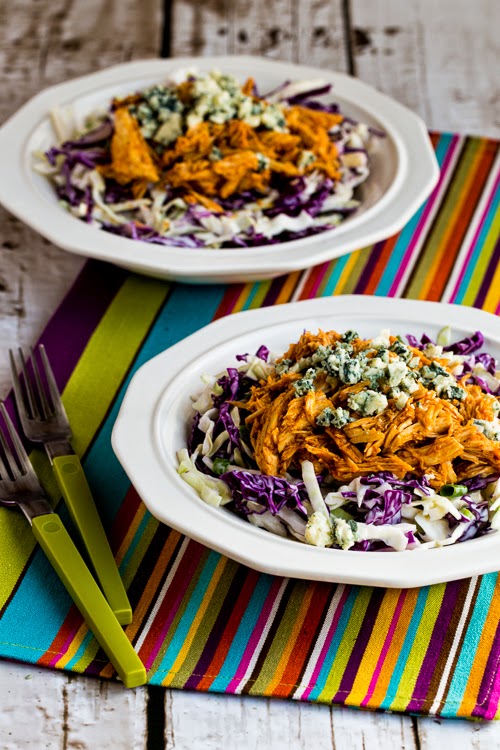 Buffalo Chicken and Blue Cheese Cabbage Bowl is another delicious bowl meal for people who like Buffalo Chicken flavors and this can be made in the slow cooker or the Instant Pot!
More Keto Chicken (or Turkey) in the Crock Pot:
Keto Crock Pot Recipe for Stew: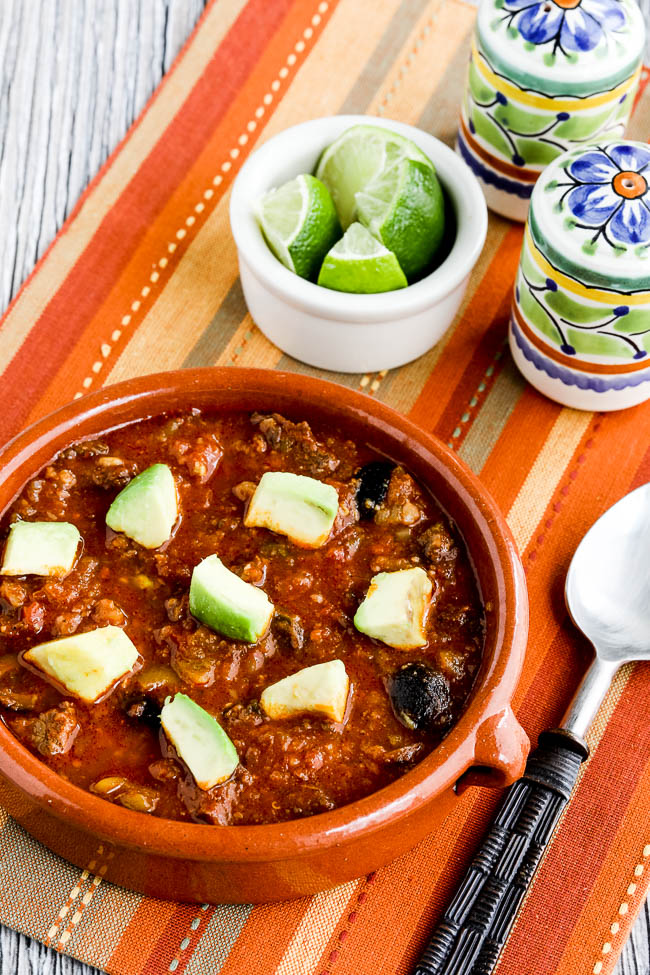 Use the Slow Cooker or the Instant Pot to make this delicious Southwestern Beef Stew, take your choice.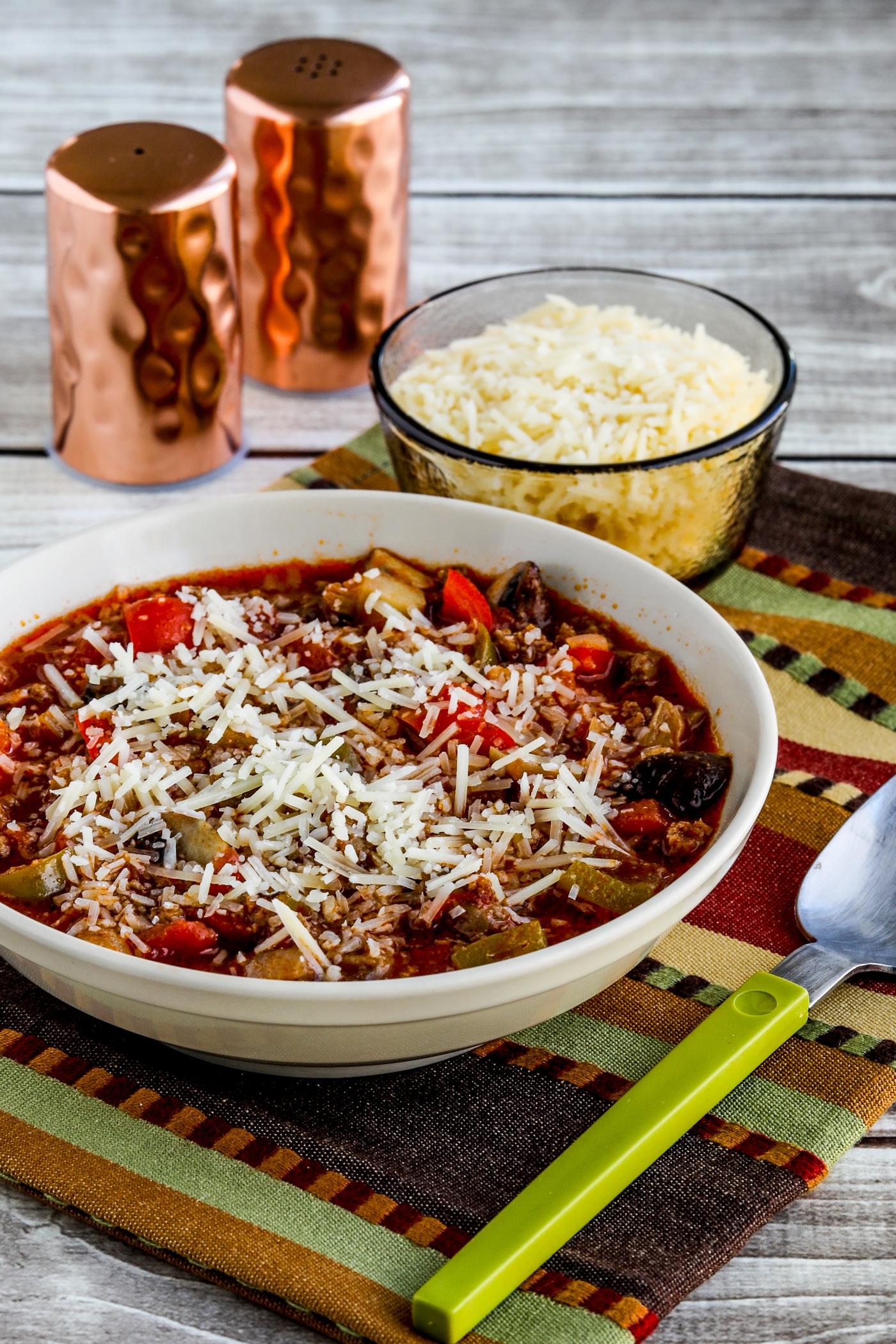 Make this Italian Sausage Stew in the Instant Pot or the Slow Cooker and you might have some leftovers to eat later in the week!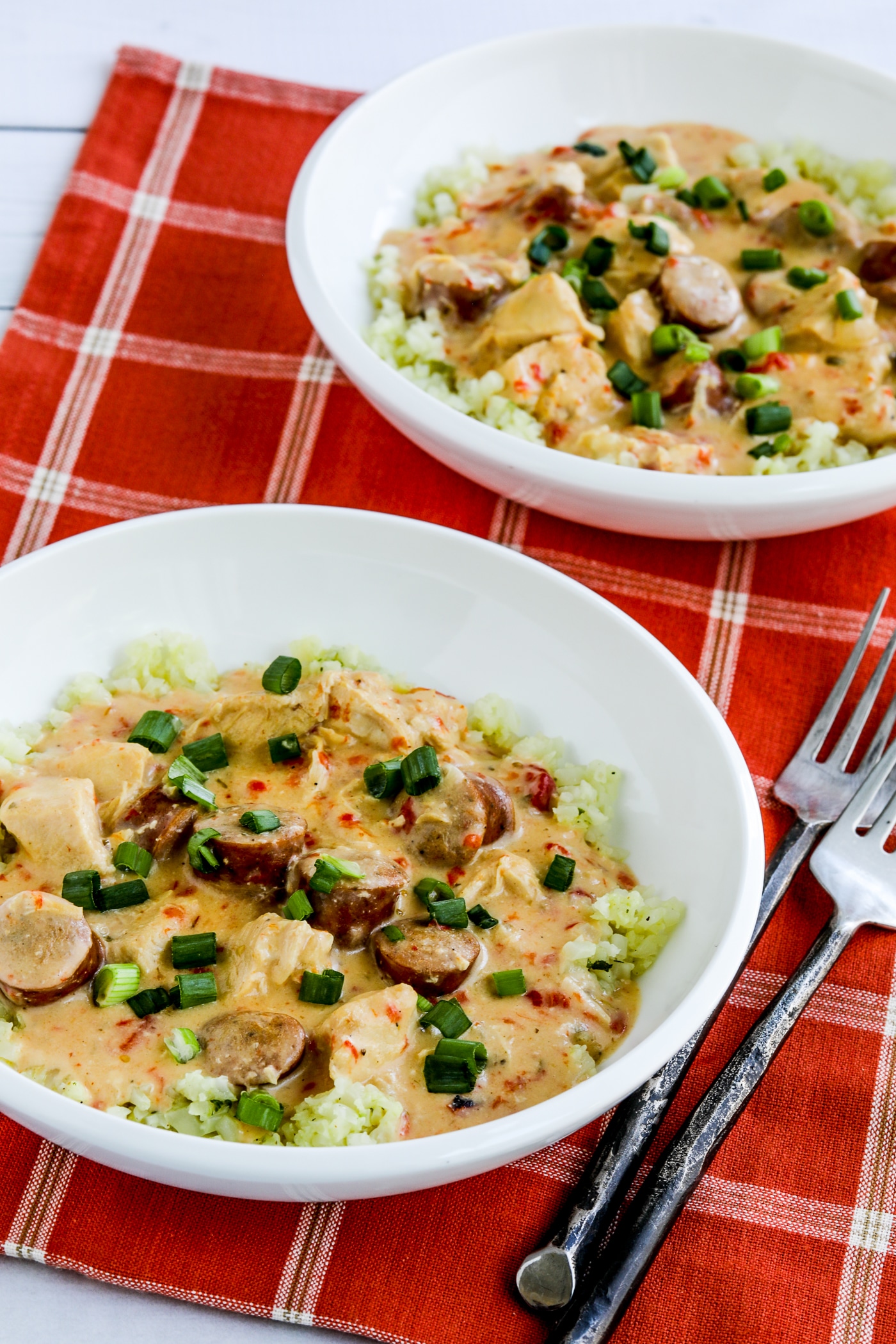 Chicken and Sausage Stew is a creamy low-carb Slow Cooker or Instant Pot stew with chicken, Andouille sausage, red peppers, and Creole seasoning.
Keto Soup Recipes to make in the Crock Pot:
Keto Breakfast Recipes to make in the Crock Pot:
We are a participant in the Amazon Services LLC Associates Program, an affiliate advertising program designed to provide a means for us to earn fees by linking to Amazon.com and affiliated sites. As an Amazon Associate, I earn from qualifying purchases.