Favorite Keto Instant Pot Recipes
Here are 20 Favorite Keto Instant Pot Recipes from Kalyn's Kitchen and I'm hoping to entice you to try one or two of them! And if you explore all the links in this post there are more than 100 Keto Instant Pot Dinner ideas here!
PIN the Keto Instant Pot Recipes to try some later!
I have over 70 Instant Pot Recipes on my site, so narrowing it down for this updated collection of Favorite Keto Instant Pot Recipes was quite a challenge! And even though I have a huge number of Keto Instant Pot dinners that I want to spotlight here, I'm also trying to make shorter round-ups so you don't have to scroll so far to see the options.
So this post has ten of my absolute favorite Keto Instant Pot recipes with a photo I hope will entice you to make the recipe, but please scroll down to the list after that to see more Keto dinners to make in the Instant Pot. And if you haven't joined The Church of Instant Pot yet, quite a few of these have stovetop or slow cooker directions as well.
How many Keto Instant Pot Recipes are featured here?
Besides the ten Keto Instant Pot Dinners with photos, you can find ten more favorite Keto Instant Pot recipes linked after the photos, and the recipe collections listed after that will lead you to over 100 more ideas for low-carb meals made with the Instant Pot! That should keep you in dinners for quite a few months!
What Size Instant Pot Do I Use?
I use a 6 Quart Instant Pot (affiliate link) for all my Instant Pot Recipes! You can also find more Instant Pot Recipes on my other site, Slow Cooker or Pressure Cooker.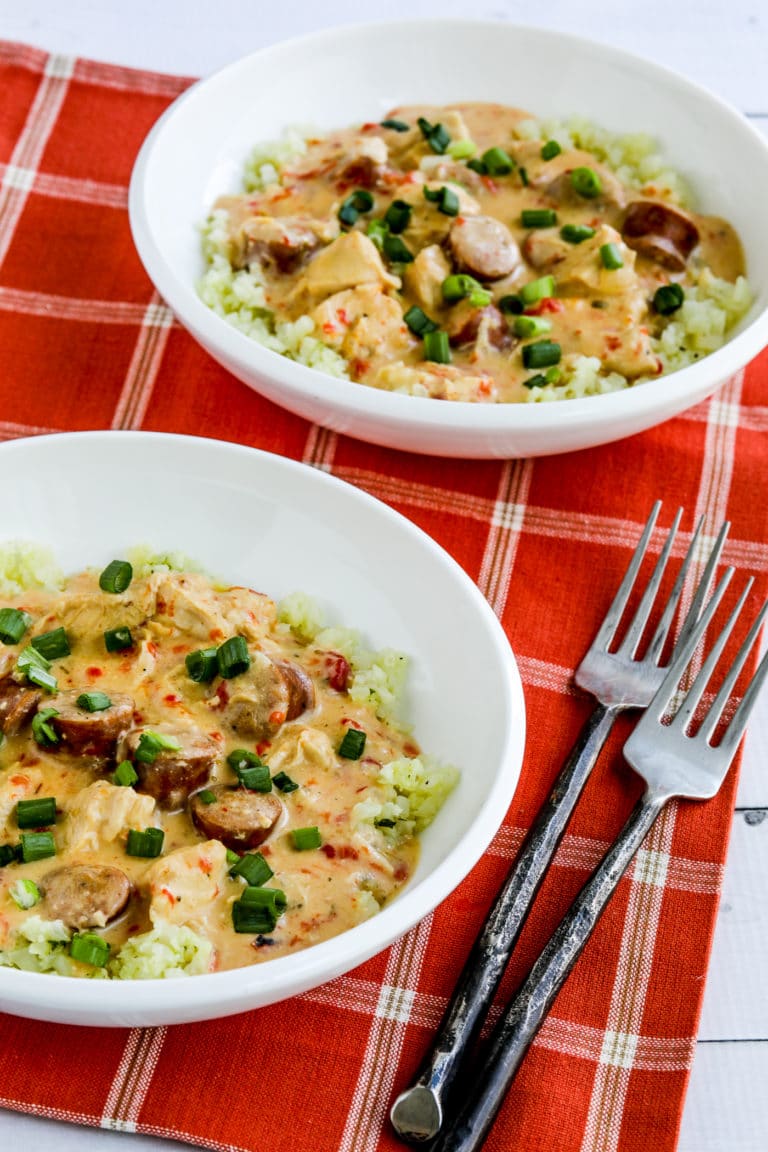 Chicken and Sausage Stew is a creamy low-carb Instant Pot or Slow Cooker stew with chicken, Andouille sausage, red peppers, and Creole seasoning. Eat this alone in a bowl or served over cauliflower rice.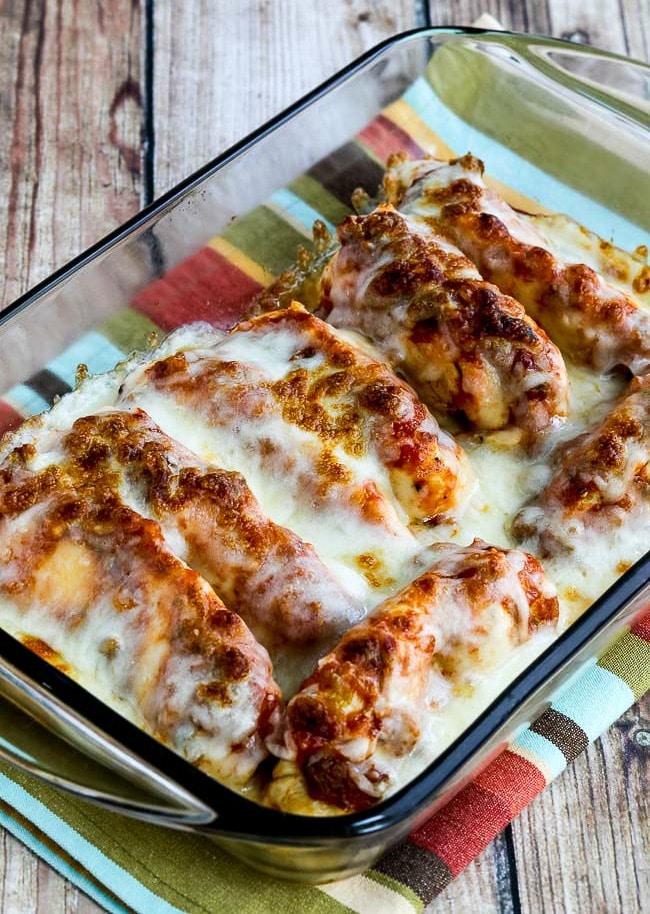 Instant Pot Salsa Chicken was inspired by Slow Cooker Salsa Chicken, so use the link for that if you prefer using the slow cooker. This is tasty, easy, and family-friendly. (No one will guess it's low in carbs.)
Instant Pot Teriyaki Chicken is quick, easy to make, low in carbs, and can be served in a variety of ways! And trust me, this is so, so good!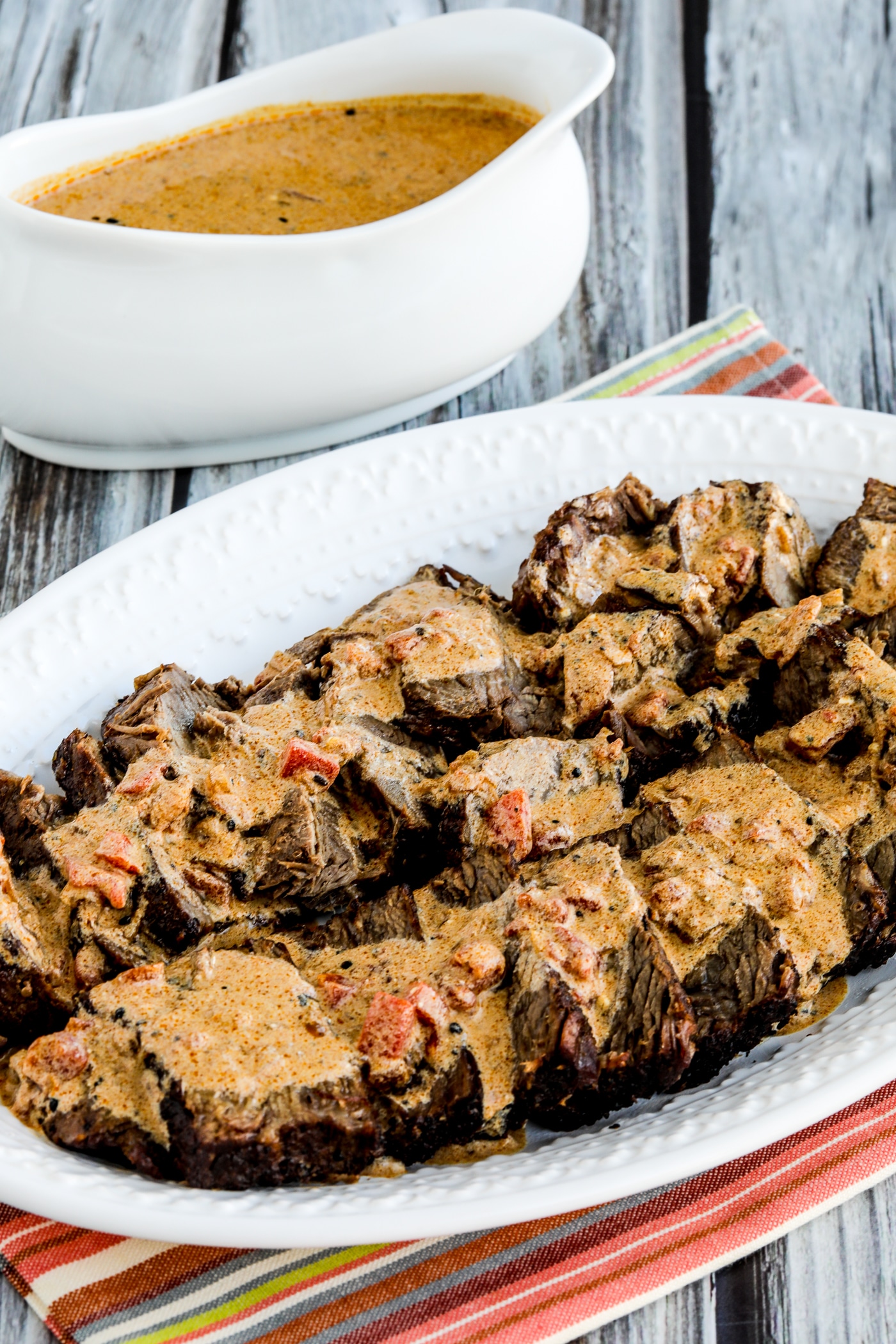 Instant Pot Hungarian Pot Roast is one of the most popular Instant Pot recipes on the blog, and this was such a wow for us when we tested it! This was inspired by Slow Cooker Hungarian Pot Roast, so check that recipe if you'd prefer using the slow cooker. But try this recipe!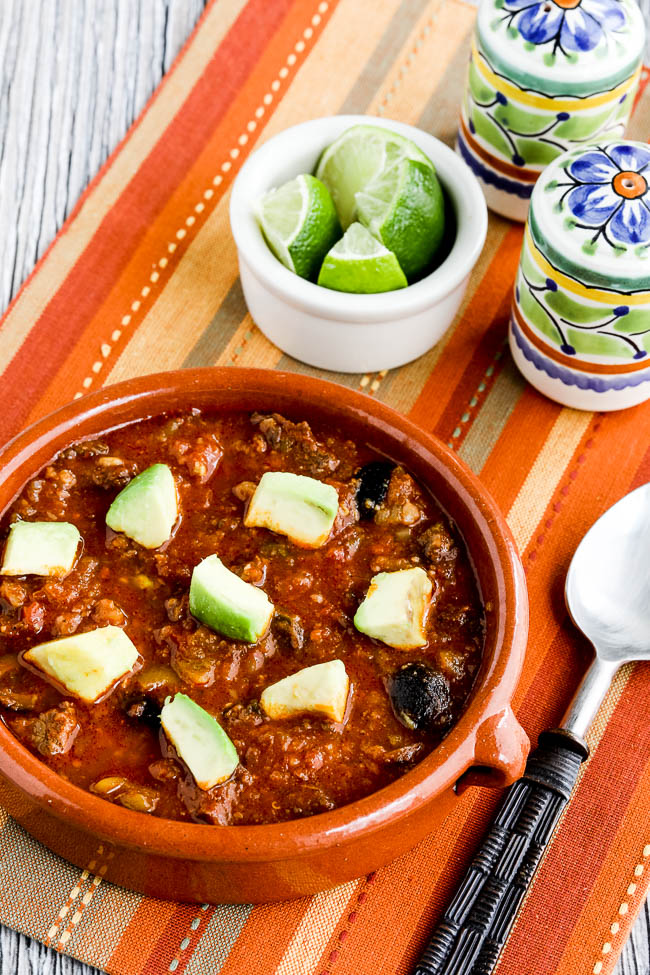 This Instant Pot Southwestern Beef Stew is really a delicious dinner idea, especially when it's cold outside! I love this with sour cream on top.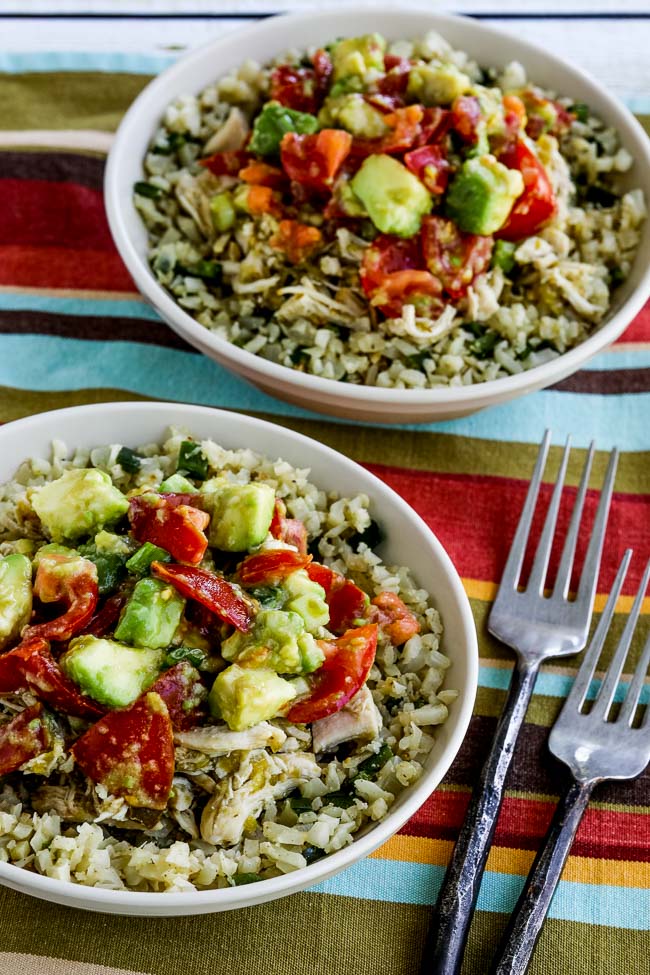 I love Green Chile Chicken and this Green Chile Chicken Burrito Bowl is a dinner I'd never get tired of. And I love this type of bowl meal made with cauliflower rice.
Instant Pot Southwestern Pot Roast is another recipe that has a slow cooker version. This is great as a pot roast with Pureed Cauliflower, or shred the meat apart and make lettuce-wrap tacos!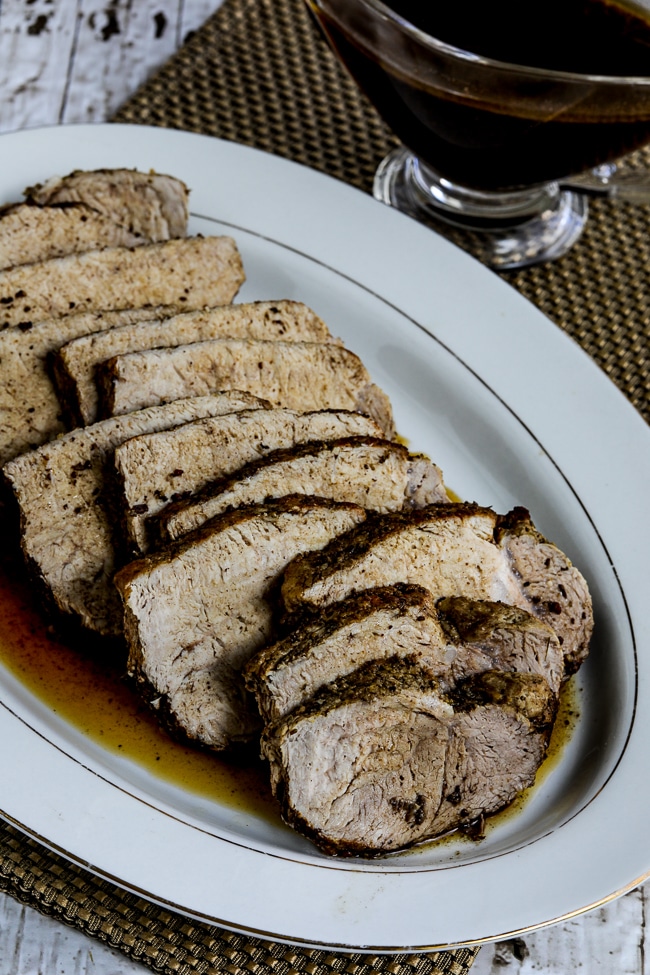 Instant Pot Balsamic Pork Roast was so tender and delicious, and this is super easy to make! There's' also a recipe for Slow Cooker Balsamic Pork Roast if you prefer using the slow cooker! Both of these are perfect for a nice dinner for guests.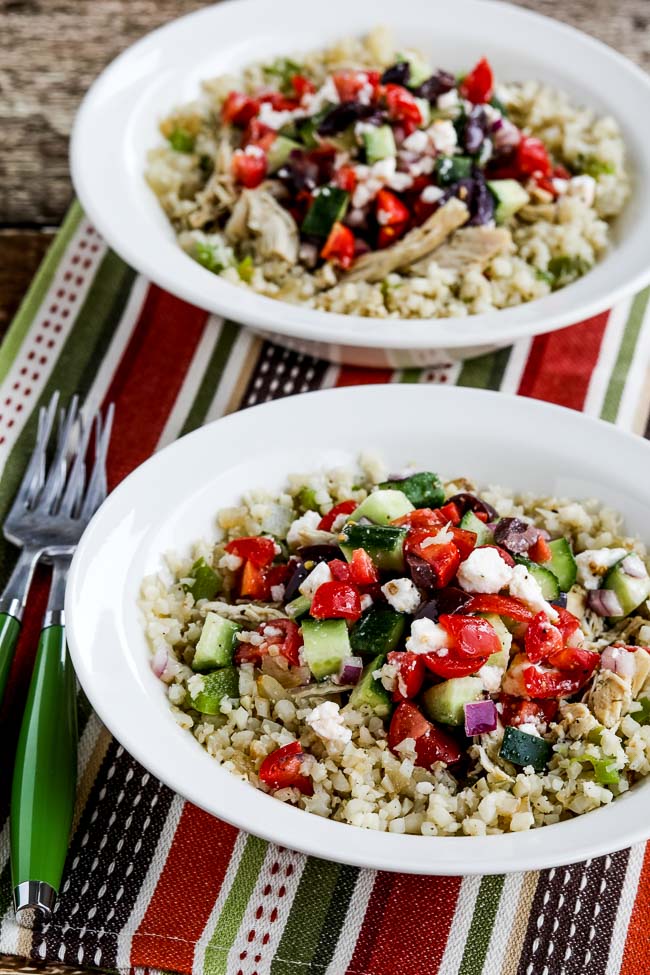 Lemony Greek Chicken is a flavor combination I would always enjoy and these Instant Pot Cauliflower Rice Greek Chicken Bowls are so tasty.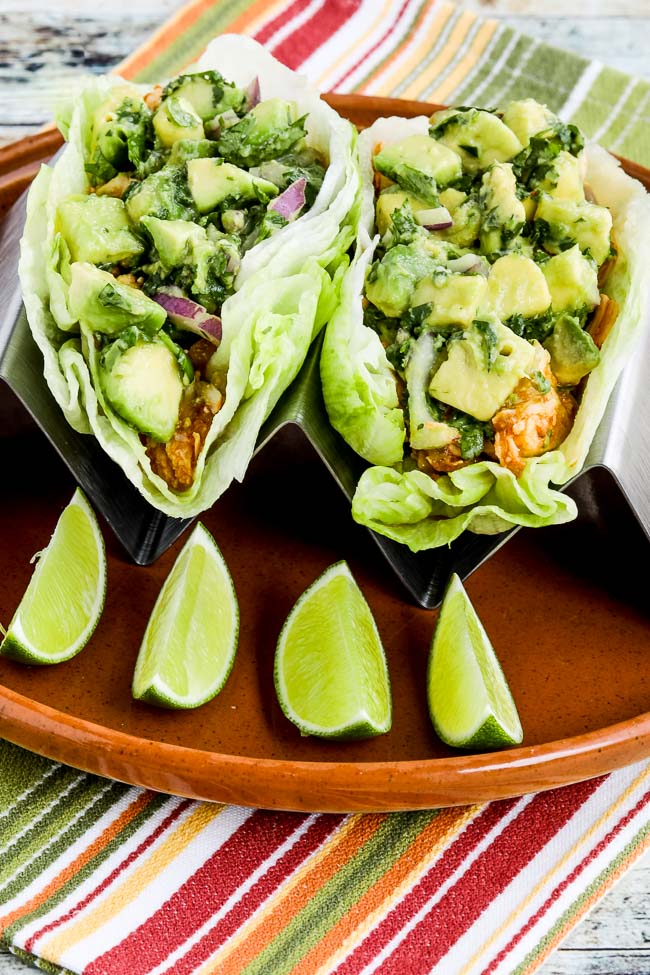 And these Spicy Shredded Chicken Lettuce Wrap Tacos are something I would love for dinner any time of year, and this is another one that has both Instant Pot and Slow Cooker instructions!
More Keto Instant Pot Recipes From Kalyn:
Low-Carb and Keto Instant Pot Round-Ups from Around the Web:
We are a participant in the Amazon Services LLC Associates Program, an affiliate advertising program designed to provide a means for us to earn fees by linking to Amazon.com and affiliated sites. As an Amazon Associate, I earn from qualifying purchases.