Low-Carb and Keto Casseroles
Here are my favorite Low-Carb and Keto Casseroles, and they're all perfect for a delicious family-friendly dinner that's low in carbs! And there are more than 30 amazing lower-carb casserole recipes here, so be sure to check all your options!
PIN Low-Carb and Keto Casserole Recipes to try some later!
I grew up eating casseroles so I guess it's not surprising that Low-Carb and Keto Casseroles are something I'd be into now! But when I was growing up the word casserole meant a dish that had meat, rice or pasta, and some kind of canned soup.
And then I realized I could make delicious carb-conscious casseroles that still had plenty of comfort-food appeal without using those high-carb ingredients. And some of these tasty casserole recipes have turned out to be these most popular recipes on my site!
All the recipes featured here are low-carb casseroles, but quite a few are definitely Keto casseroles; check the nutritional information for any recipe to see how they work for your personal diet needs! And be sure to scroll down past the photos to see more than 30 casserole options for a low-carb dinner!
Why do I love low-carb casseroles?
While some people might consider casseroles an old fashioned dish, personally I love low-carb casseroles for the way they almost guarantee leftovers! That's why I've included casseroles in my category called Weekend Food Prep where I help you find recipes you cook on the weekend and eat again during the week!
Want even more casserole recipes?
There may be enough low-carb casserole options here to keep you in dinners for the whole winter, but I limited this collection so it didn't get too long; use the index for Casseroles for even more ideas. You can also check out my low-carb Recipe Round-Ups to find more recipe collections!
How do you get the complete recipe?
Just click any recipe title to see the complete recipe on Kalyn's Kitchen. (Use the JUMP TO RECIPE button to go to the recipe if you want to quickly check nutritional information to see which are low-carb casseroles and which are keto casseroles.)
Chicken Alfredo Mock Lasagna Casserole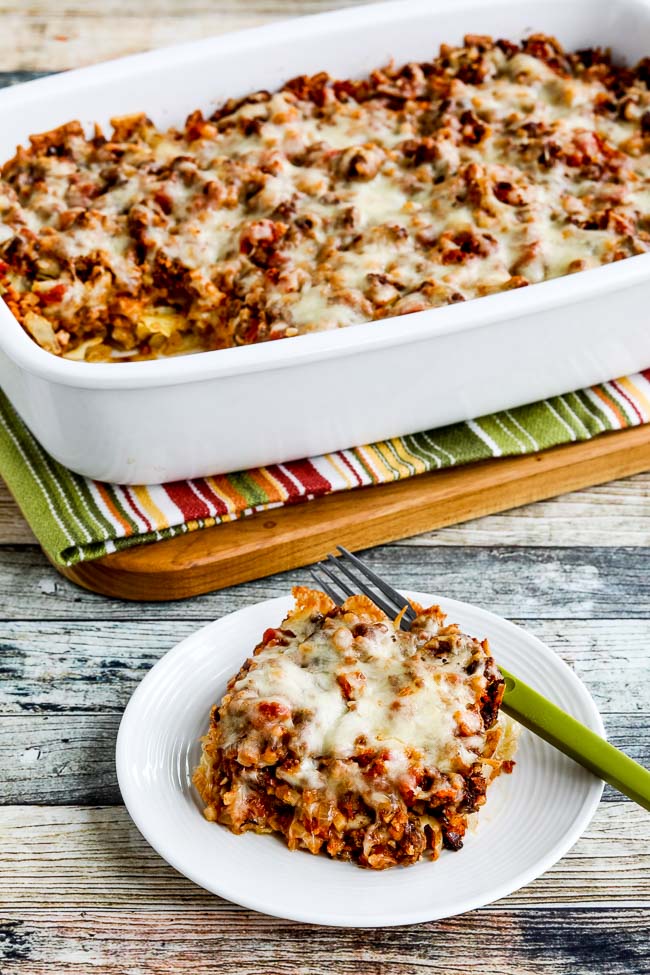 Low-Carb Deconstructed Stuffed Cabbage Casserole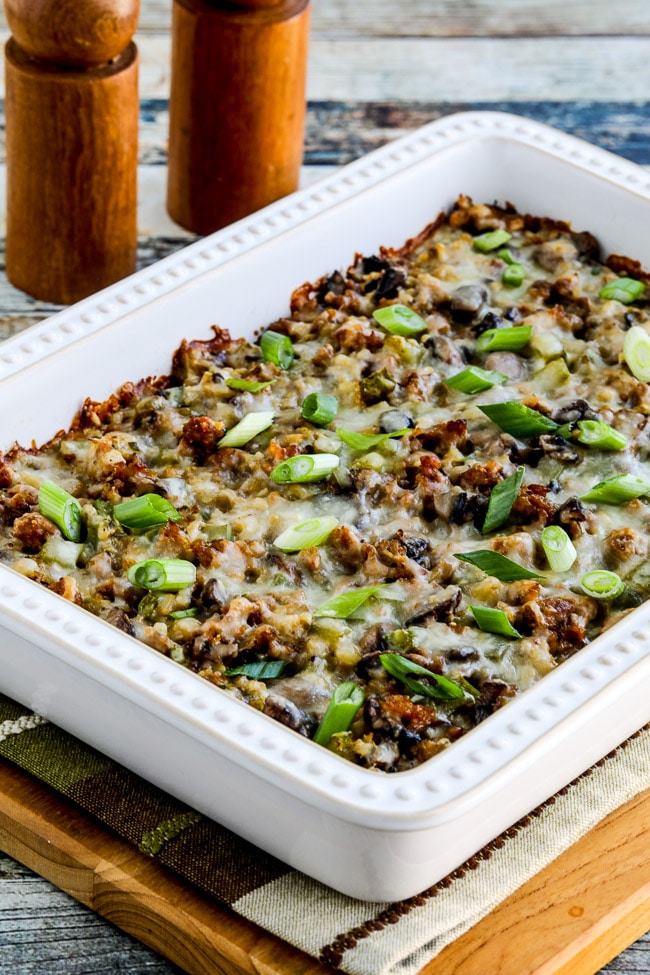 Cauliflower Rice Sausage Casserole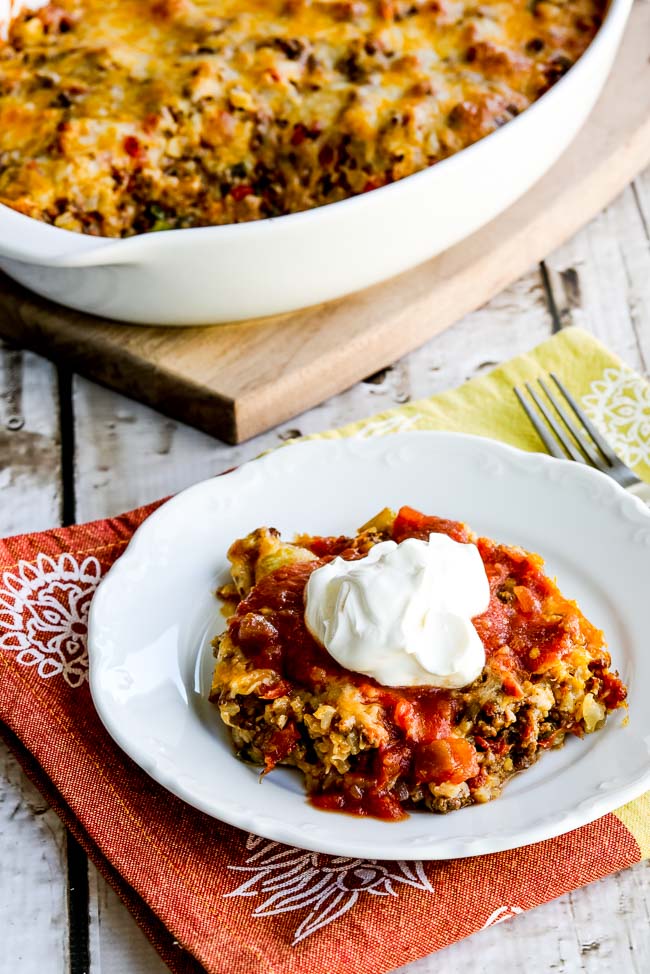 Cheesy Low-Carb Taco Casserole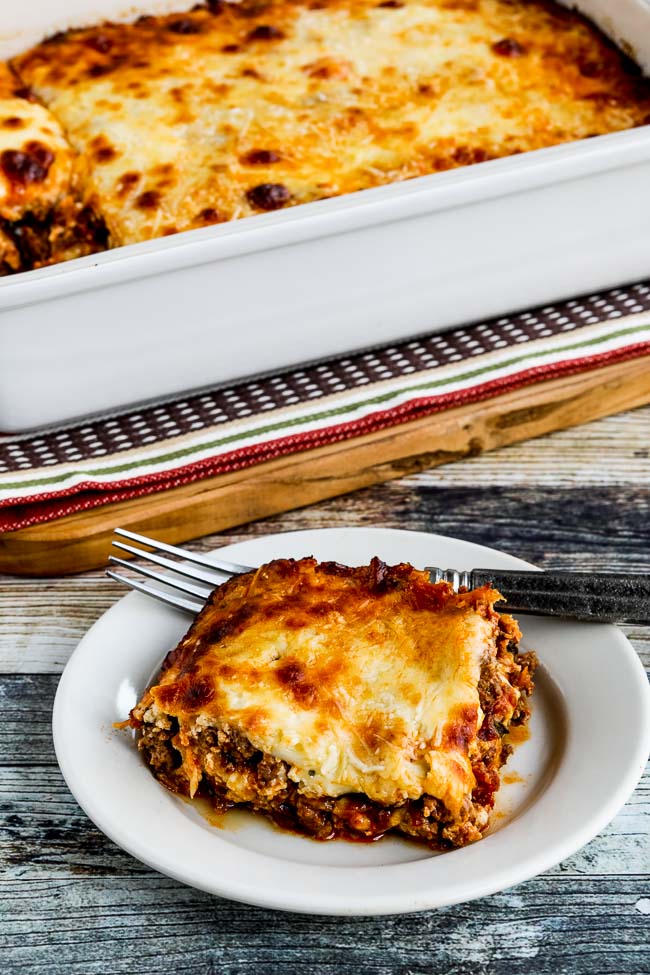 No-Noodle Lasagna with Sausage and Basil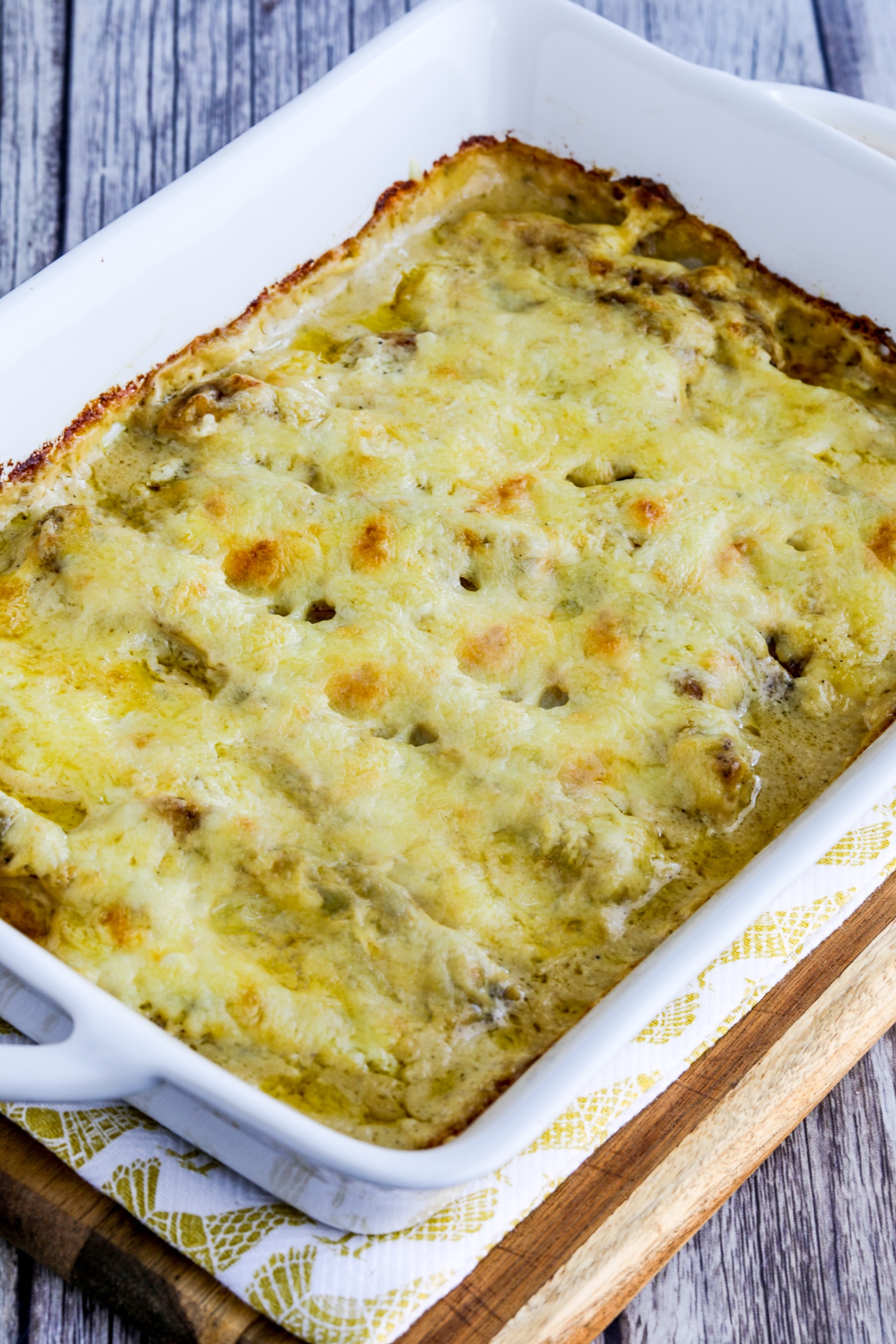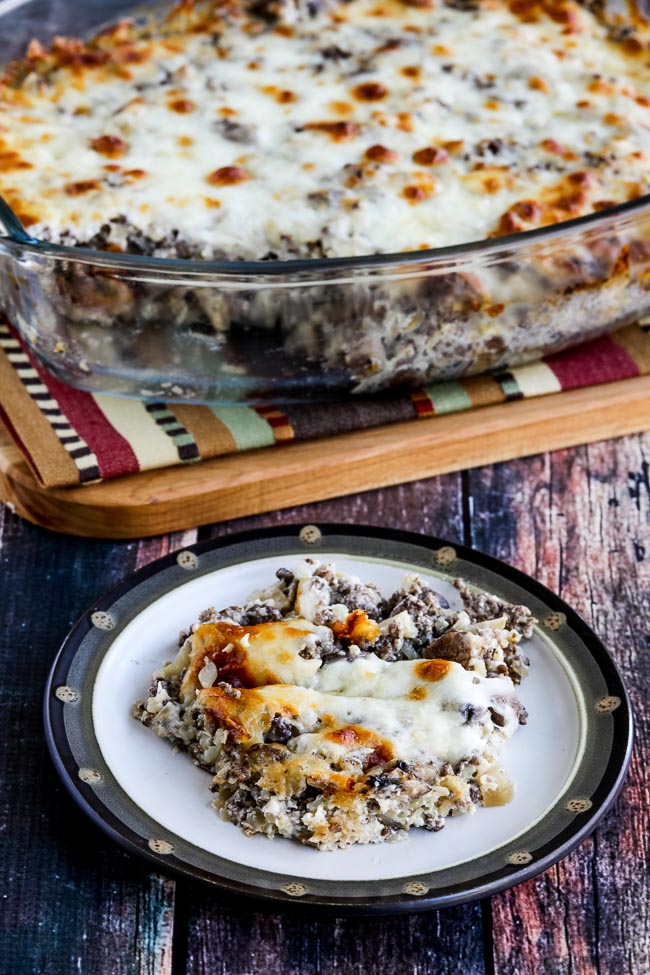 Ground Beef Stroganoff Casserole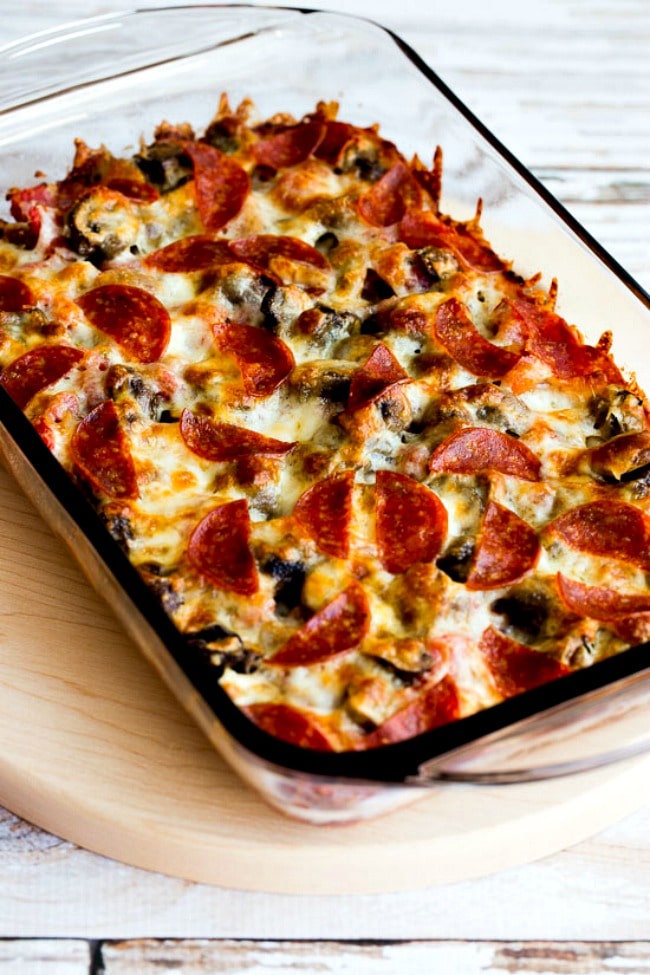 Low-Carb Deconstructed Pizza Casserole
Cheesy Chicken Broccoli Curry Casserole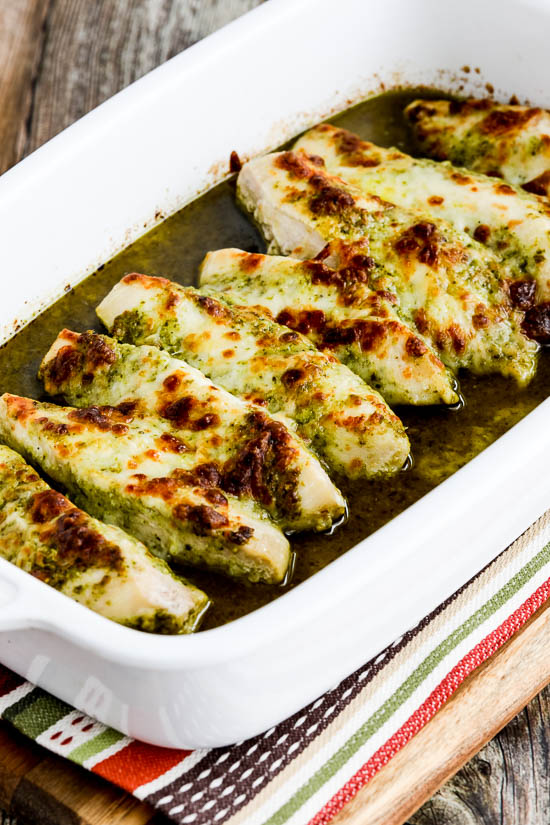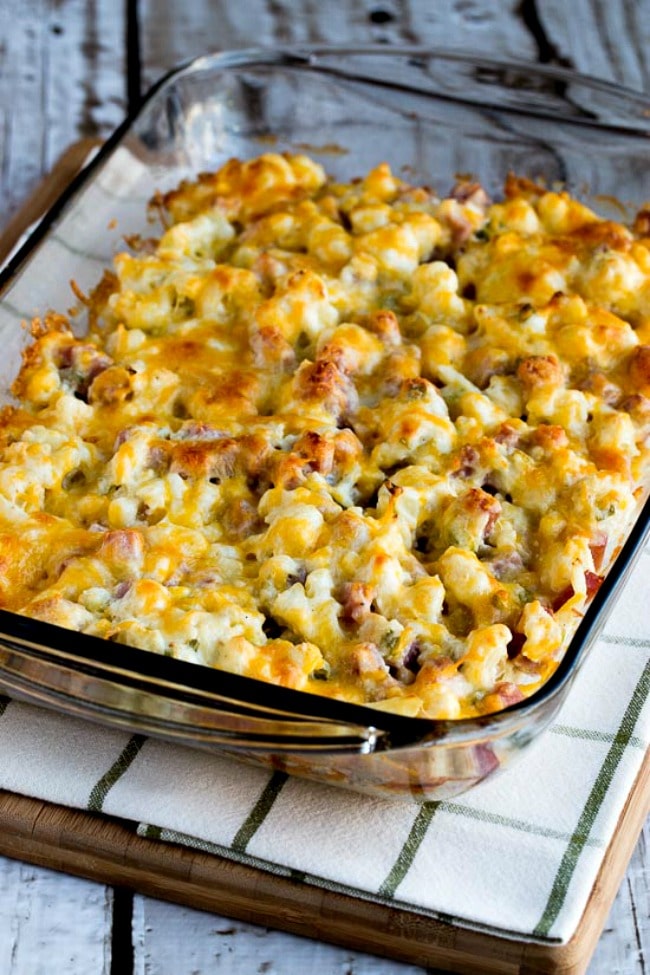 Ham and Cauliflower Casserole au Gratin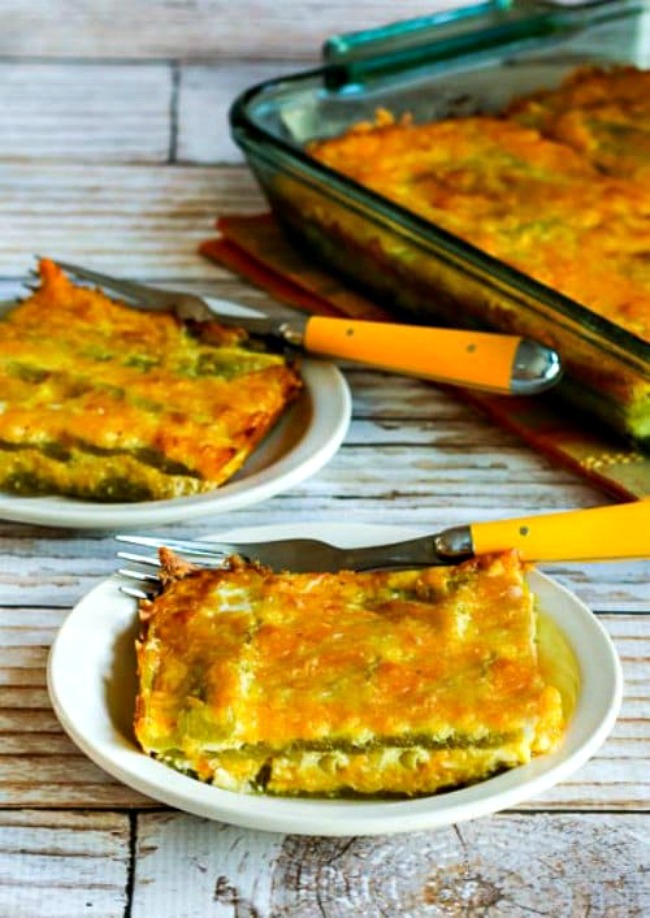 Chicken and Asparagus with Three Cheeses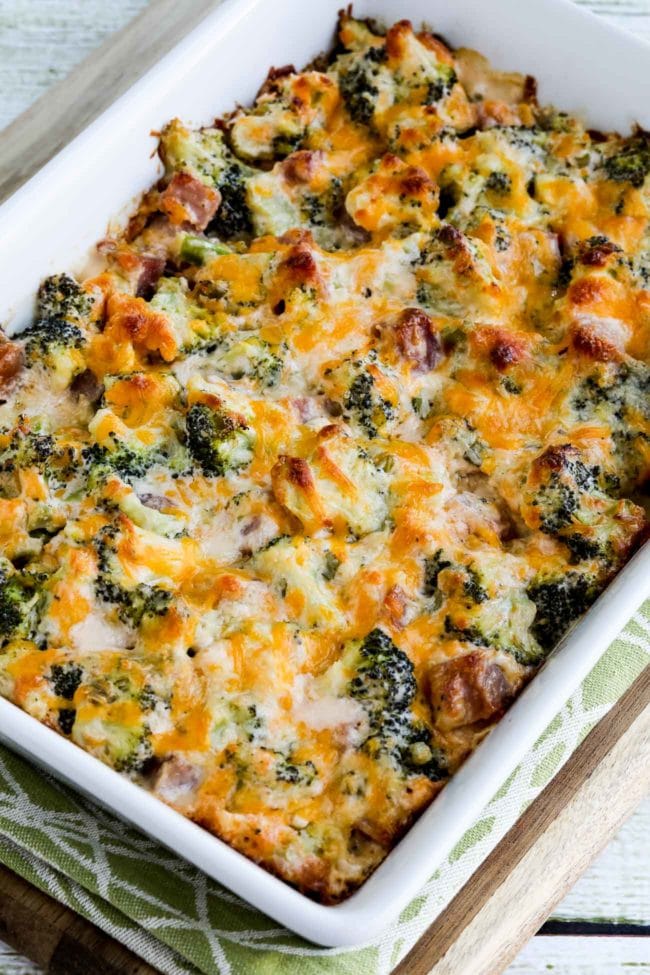 Ham and Broccoli Casserole au Gratin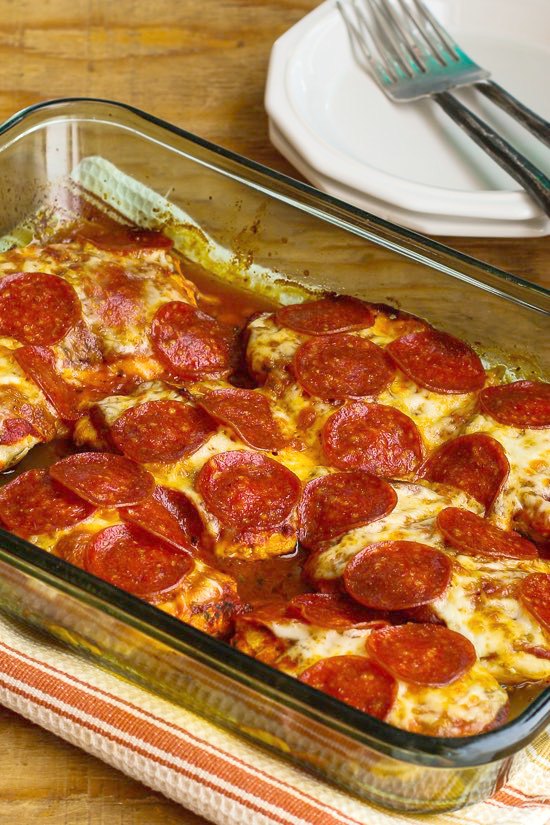 Low-Carb Pepperoni Pizza Chicken Bake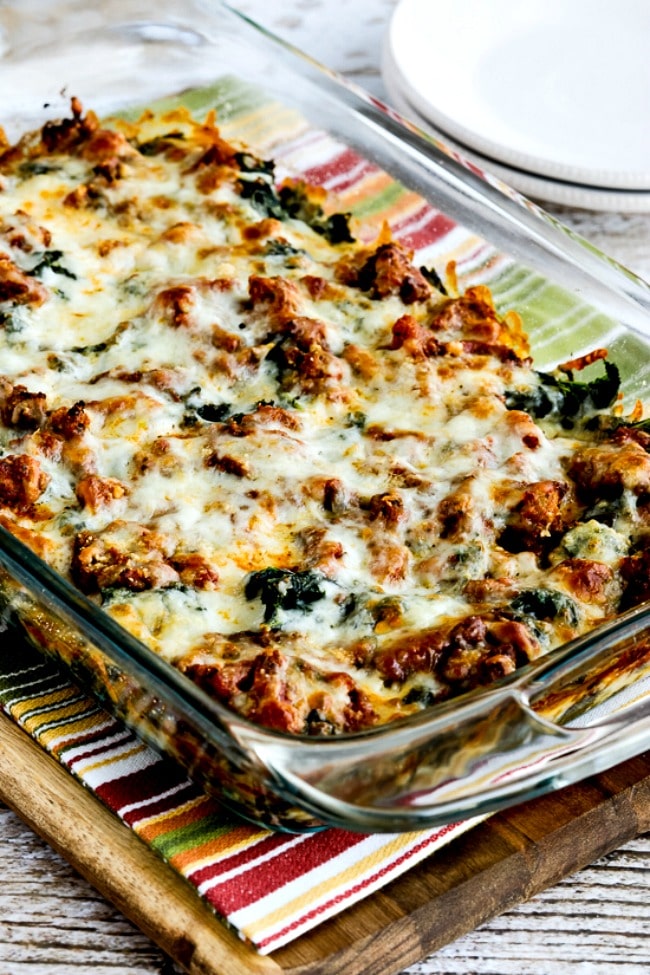 Low-Carb Sausage and Kale Mock Lasagna Casserole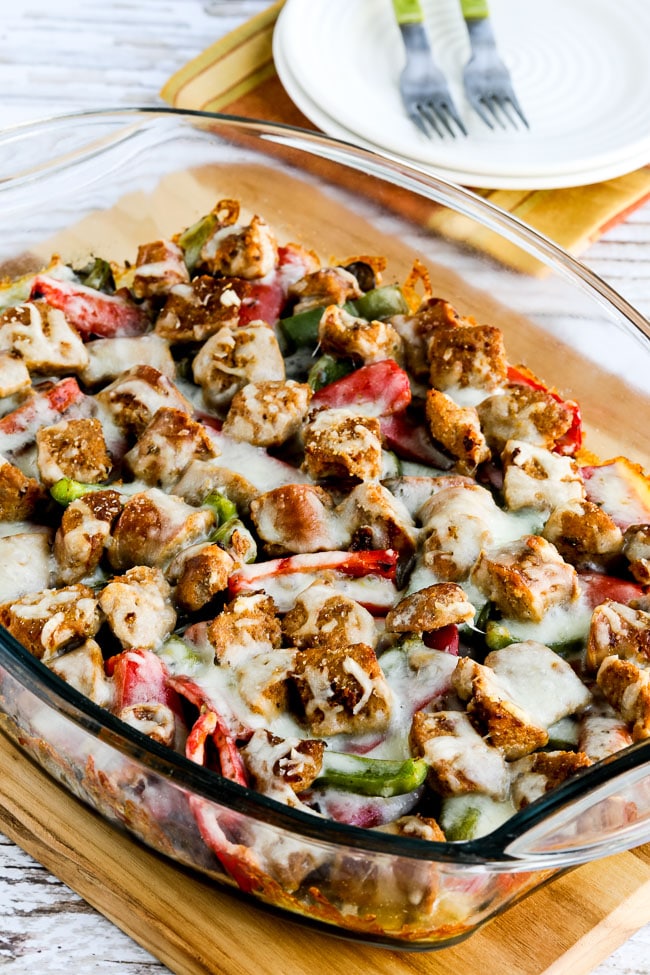 Sausage, Peppers, and Mushrooms Low-Carb Cheesy Bake
Even More Low-Carb and Keto Casseroles:
Have you tried any of these low-carb recipes? Tell us how it went in the comments!
We are a participant in the Amazon Services LLC Associates Program, an affiliate advertising program designed to provide a means for us to earn fees by linking to Amazon.com and affiliated sites. As an Amazon Associate, I earn from qualifying purchases.