Keto Weekend Food Prep Recipes
In this post I'm giving a shout-out for the Weekend Food Prep category on the blog and sharing Keto Weekend Food Prep Recipes! And if you haven't acquired the habit for weekend food prep yet, I highly recommend it!
PIN the Keto Weekend Food Prep Recipes to try some later!
Before I tell you about these Keto Weekend Food Prep Recipes, let me tell you what I mean by Weekend Food Prep. Since I've been on my carb-conscious eating journey, the one thing that's helped me stay on track is cooking a couple of low-carb dishes on the weekend that make enough for leftovers to eat during the week. My long years of teaching school got me in the habit of doing that kind of food prep cooking.
And I think the Keto meal prep habit will make it easier for everyone who wants to stick to a low-carb eating plan! It was a conversation with my niece Kara that made me realize that I really should have a category on the blog for weekend food prep recipes. So a few years ago I worked on tagging recipes and launched the Weekend Food Prep category.
Now there are hundreds of recipes there that I've picked as being suitable for cooking on the weekend to eat leftovers in the coming week. And if you've never done low-carb meal prep before I hope I've inspired you to try it. This post has 20 favorite recipes I love to make on the weekend and eat during the week, enjoy!
Are all the Weekend Food Prep recipes suitable for Keto?
Not every recipe tagged for Weekend Food Prep is suitable for keto meal prep, although most of them are. Use the diet icons above the recipe titles to tell what diets I feel each recipe is suitable for.
How to find more Keto Recipe Ideas:
Check out Keto Recipes to see all the recipes tagged Keto on my site!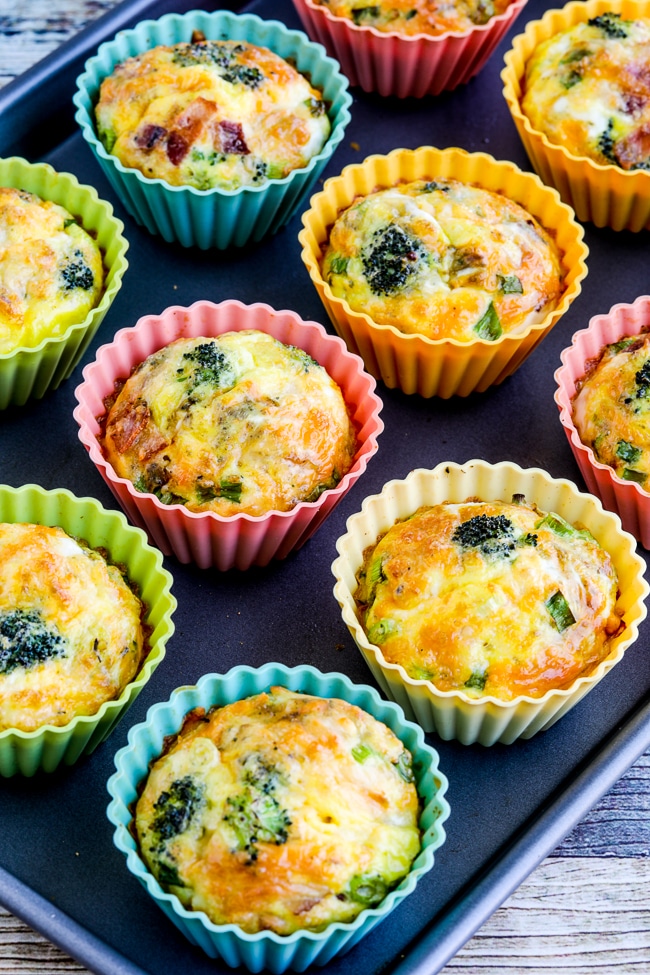 Definitely Egg Muffins are something I make regularly for food prep, and these Keto Egg Muffins with Broccoli, Bacon, and Cheese are one of my favorite combinations to use in an egg muffin!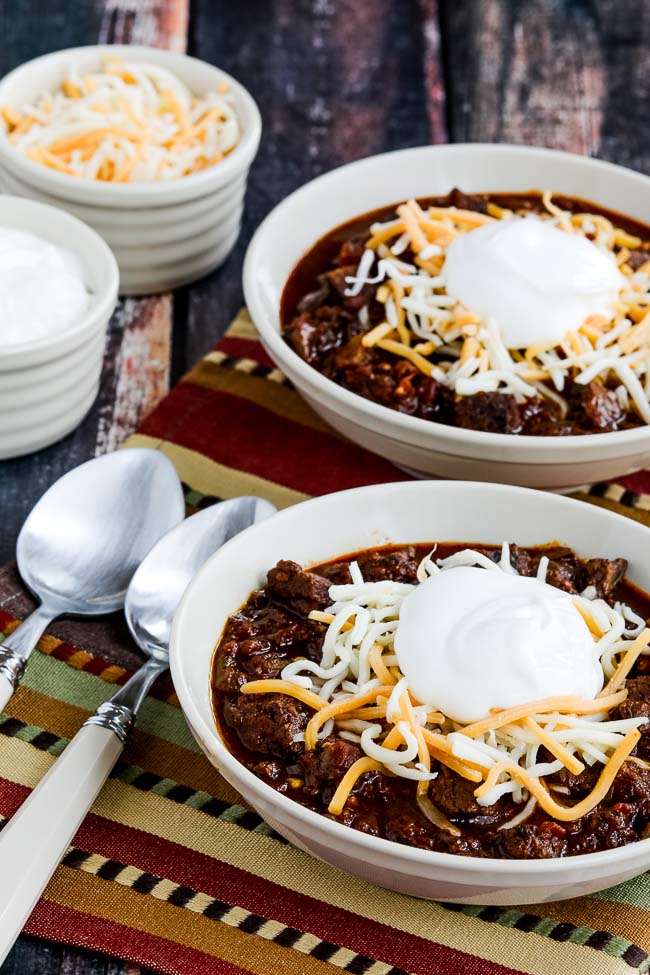 I love to pull a container of this Instant Pot All Beef Ancho and Anaheim Chili out of the fridge or freezer and reheat it on a cold winter night!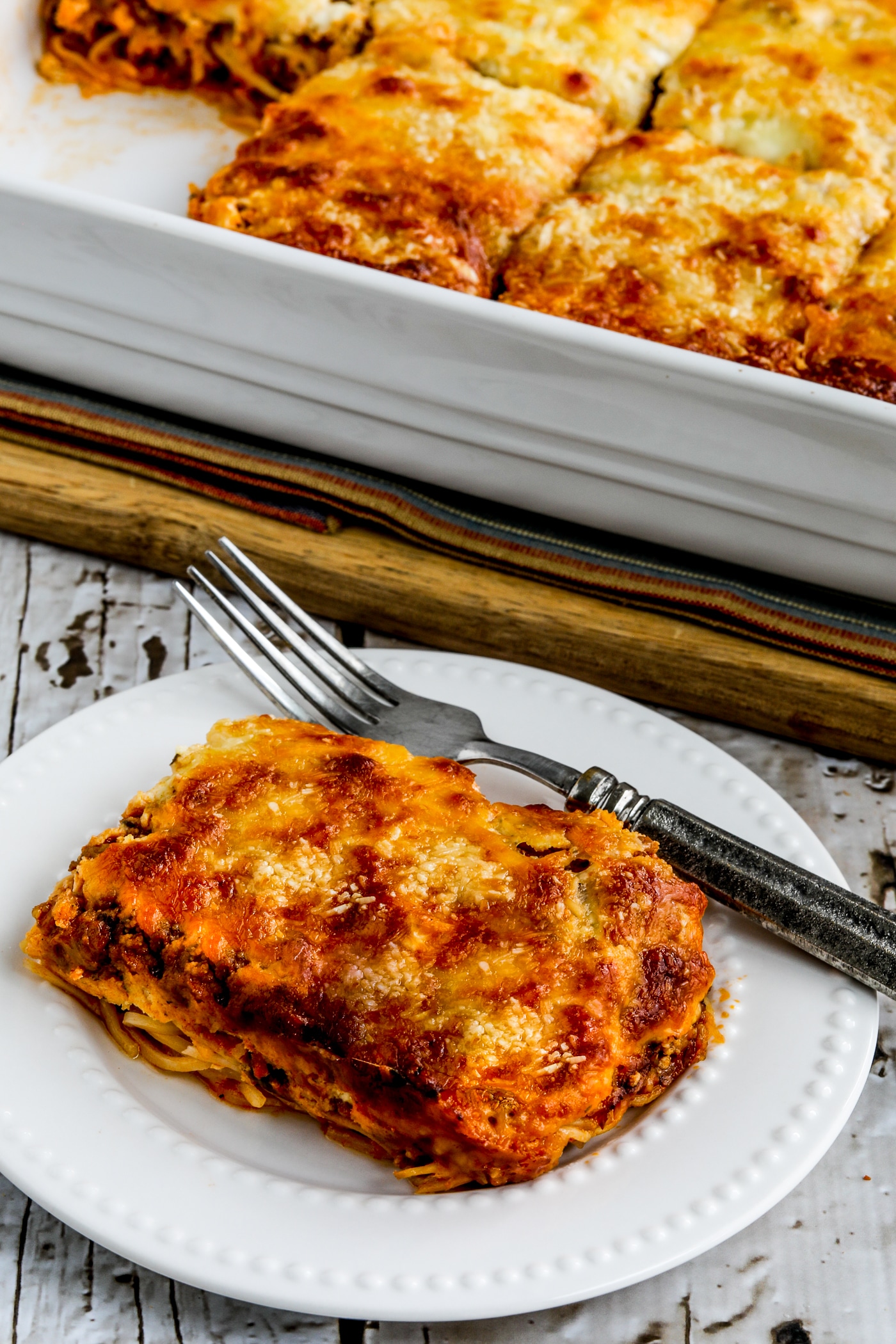 This amazing Spaghetti Casseroles uses Italian Sausage and Palmini low-carb noodles, and Kara and I swooned over this when we tested the recipe. And it freezes perfectly and reheats beautifully!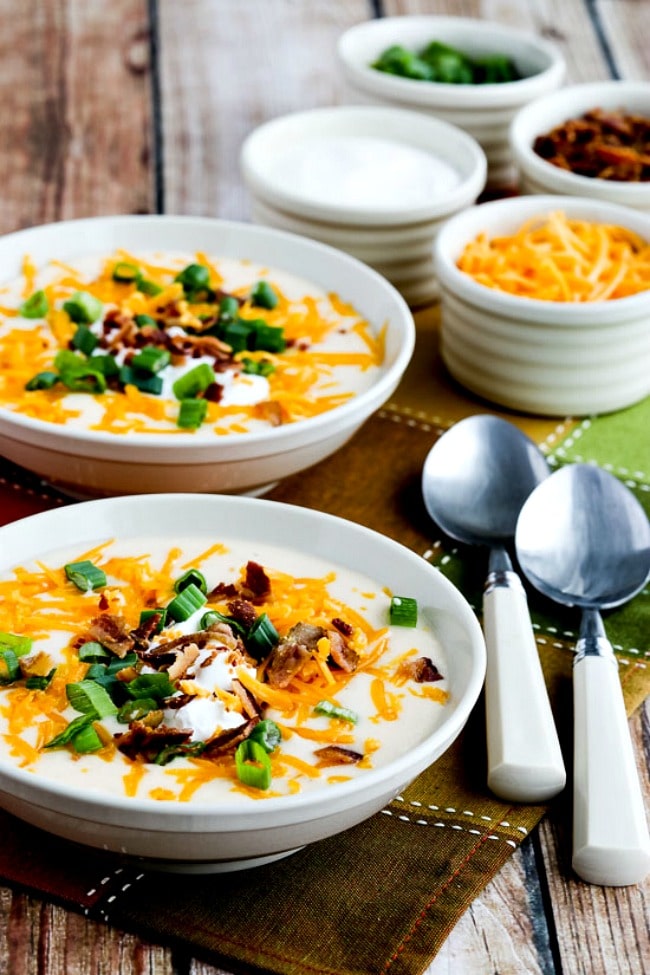 Instant Pot Low-Carb Loaded Cauliflower Soup is probably the most popular soup recipe on the blog, and this is one I love to make on the weekend and have for dinner a few time during the week. This recipe has stovetop instructions too if you're not an Instant Pot fan!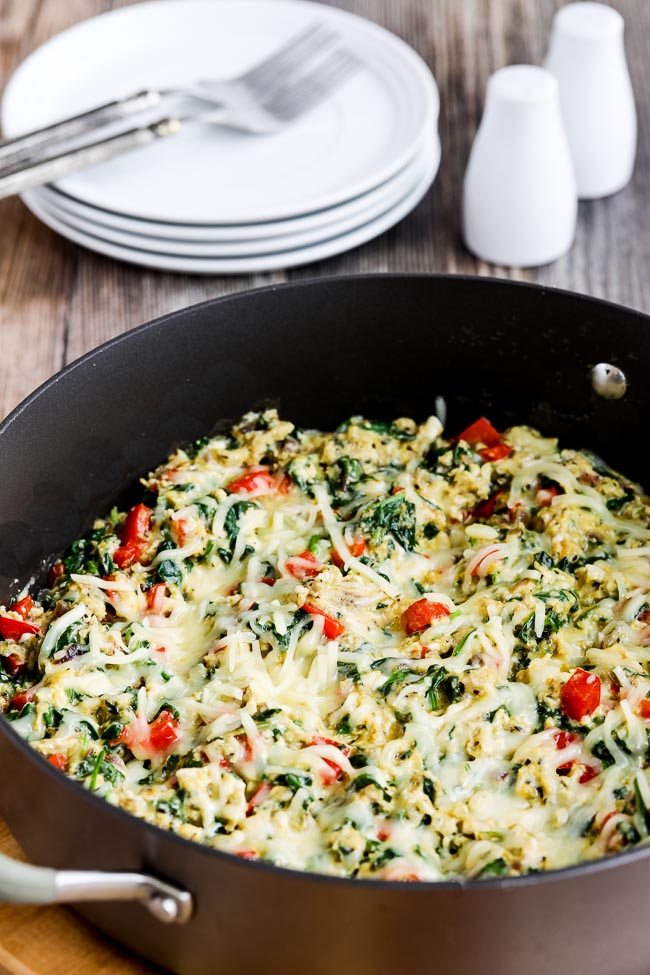 Power Greens Egg Skillet is a tasty one-pan low-carb and Keto breakfast with healthy greens, red bell pepper, red onion, basil, and cheese! And this makes eight servings so you can make it on the weekend and have breakfast handled for a few days.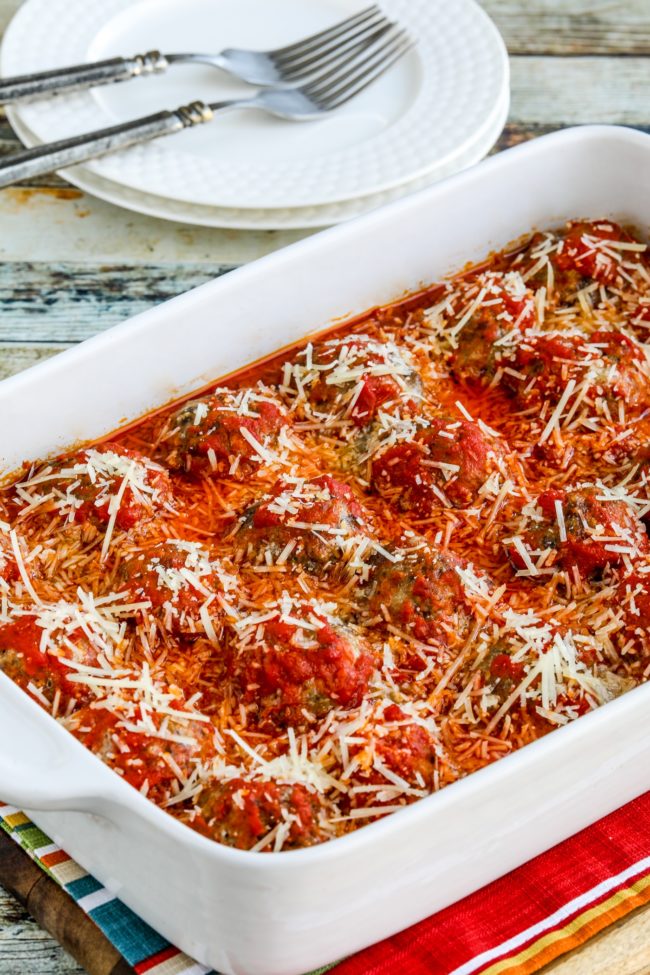 Beef and Sausage Meatballs with Tomato Sauce are a delicious low-carb main dish that the whole family is going to love! This makes 20 meatballs, but it's a perfect recipe to double and make some for the freezer too.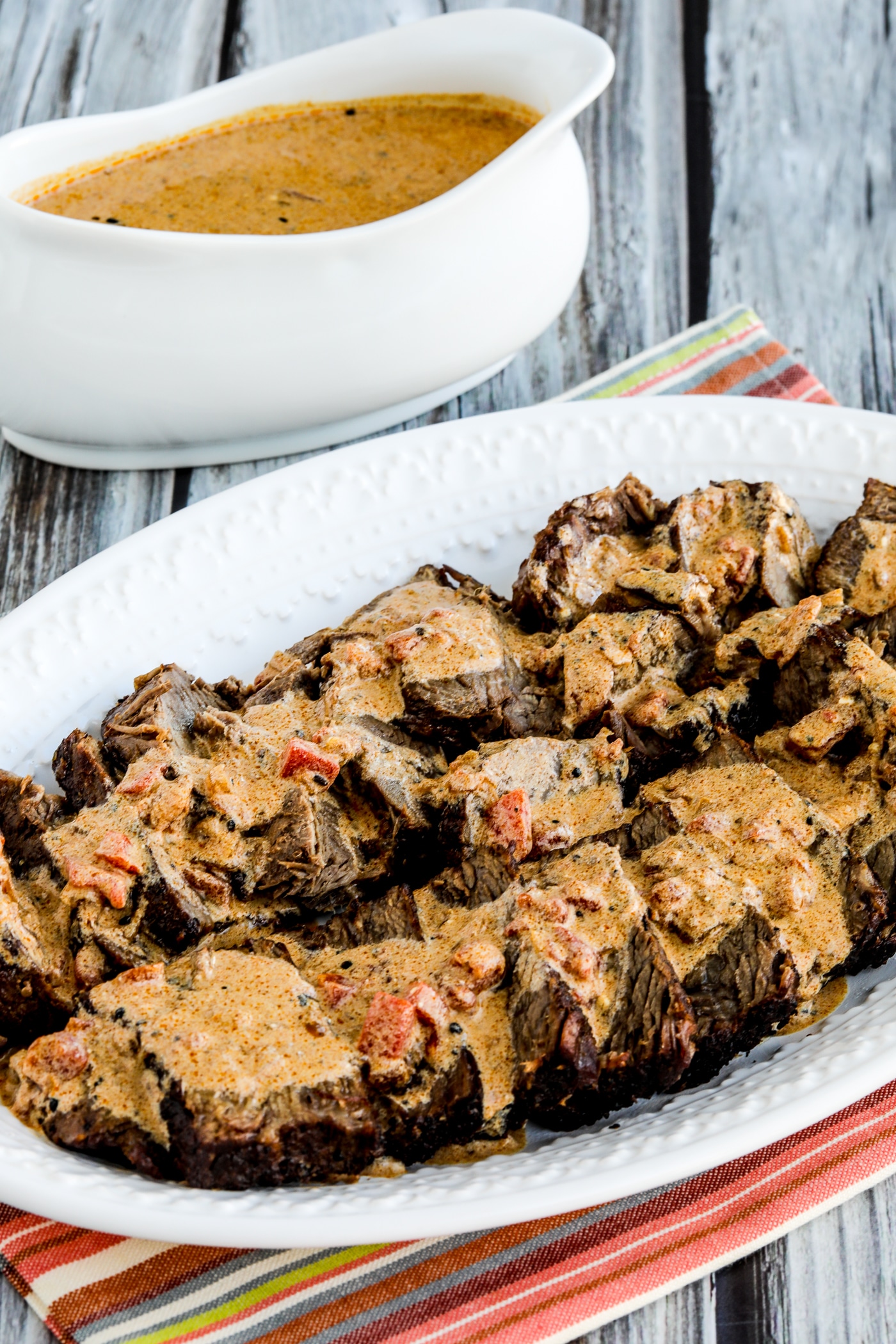 Instant Pot Hungarian Pot Roast is a dish I used to love to take for lunch when I taught school, and everyone who likes Hungarian flavors will swoon over this. There's a link to the slow cooker version too if you don't have an Instant Pot.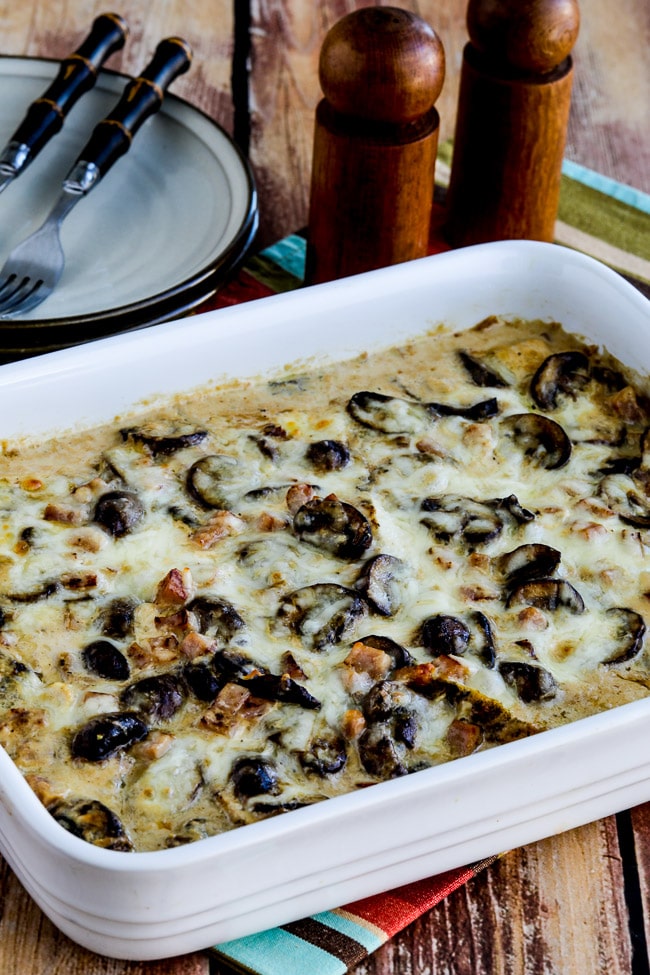 Alice Springs Chicken Casserole is a super low-carb casserole with chicken, mushrooms, ham, cheese, and Alfredo Sauce, and this make eight servings!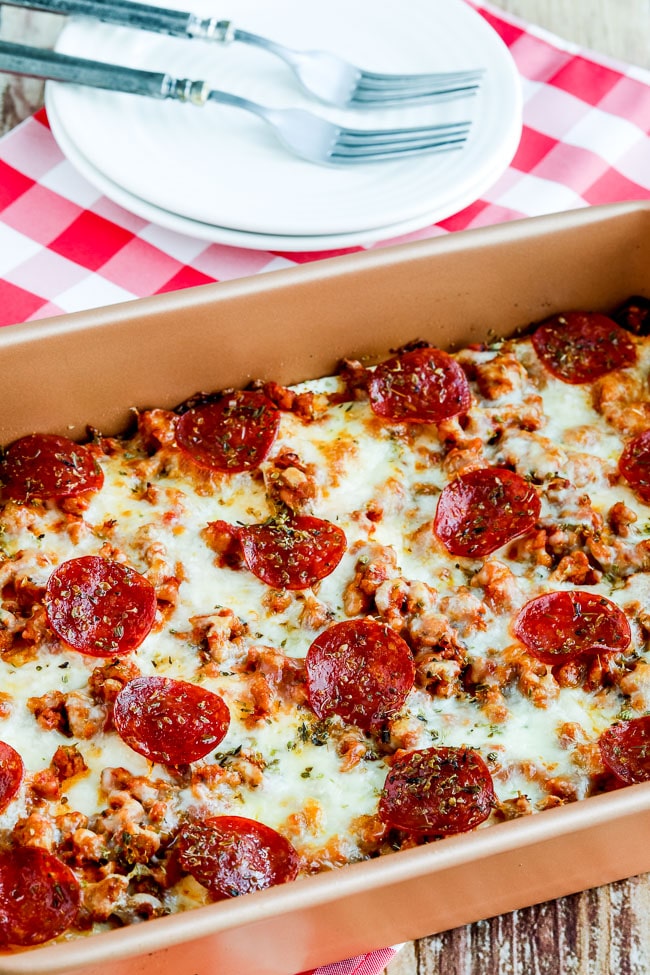 This Sausage and Pepperoni Layered Pizza Bake can be low-carb or Keto depending on what you use for the base of the layers, and this can help with those cravings for pizza! And nobody will mind eating the leftovers for sure!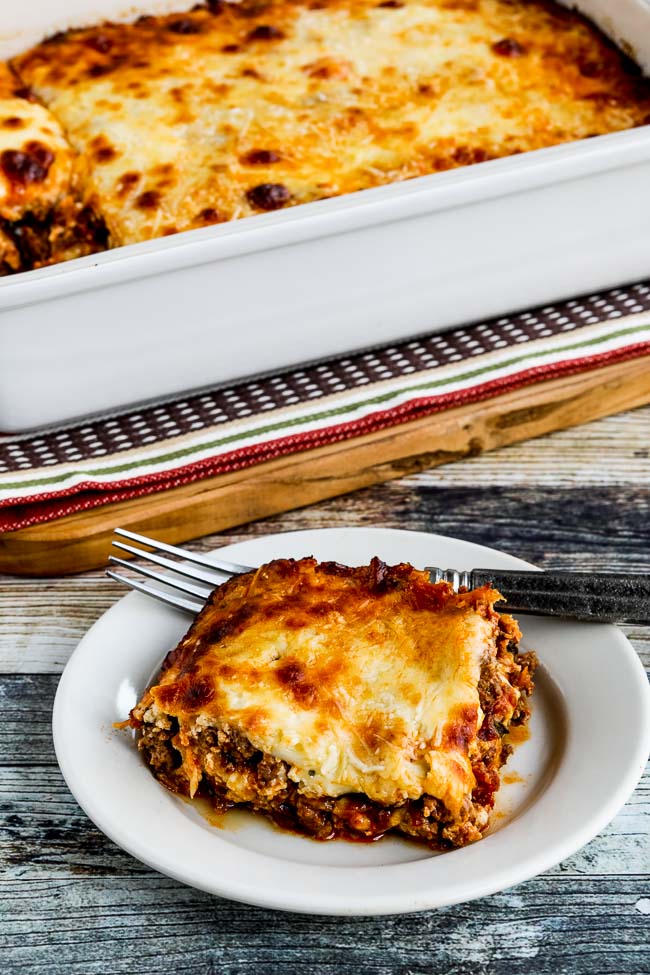 And this delicious No-Noodle Lasagna with Sausage and Basilis definitely perfect to make on the weekend and eat again during the week!
More Keto Meal Prep Ideas:
What Do You Make for Keto Meal Prep?
Those are ten of the Weekend Food Prep recipes I make over and over. Visit the category for Weekend Food Prep for lots more ideas. And if you have some favorites that you make on the weekend for eating during the week, please share about them in the comments!
We are a participant in the Amazon Services LLC Associates Program, an affiliate advertising program designed to provide a means for us to earn fees by linking to Amazon.com and affiliated sites. As an Amazon Associate, I earn from qualifying purchases.