25 Keto Thanksgiving Vegetable Recipes
I always serve at least one green vegetable for a holiday meal, and here are 25 Keto Thanksgiving Vegetable Recipes you're going to love! And these Keto Thanksgiving options are going to be a hit with everyone, even people who con't care about carbs!
PIN the Keto Thanksgiving Vegetable Recipes to try some later!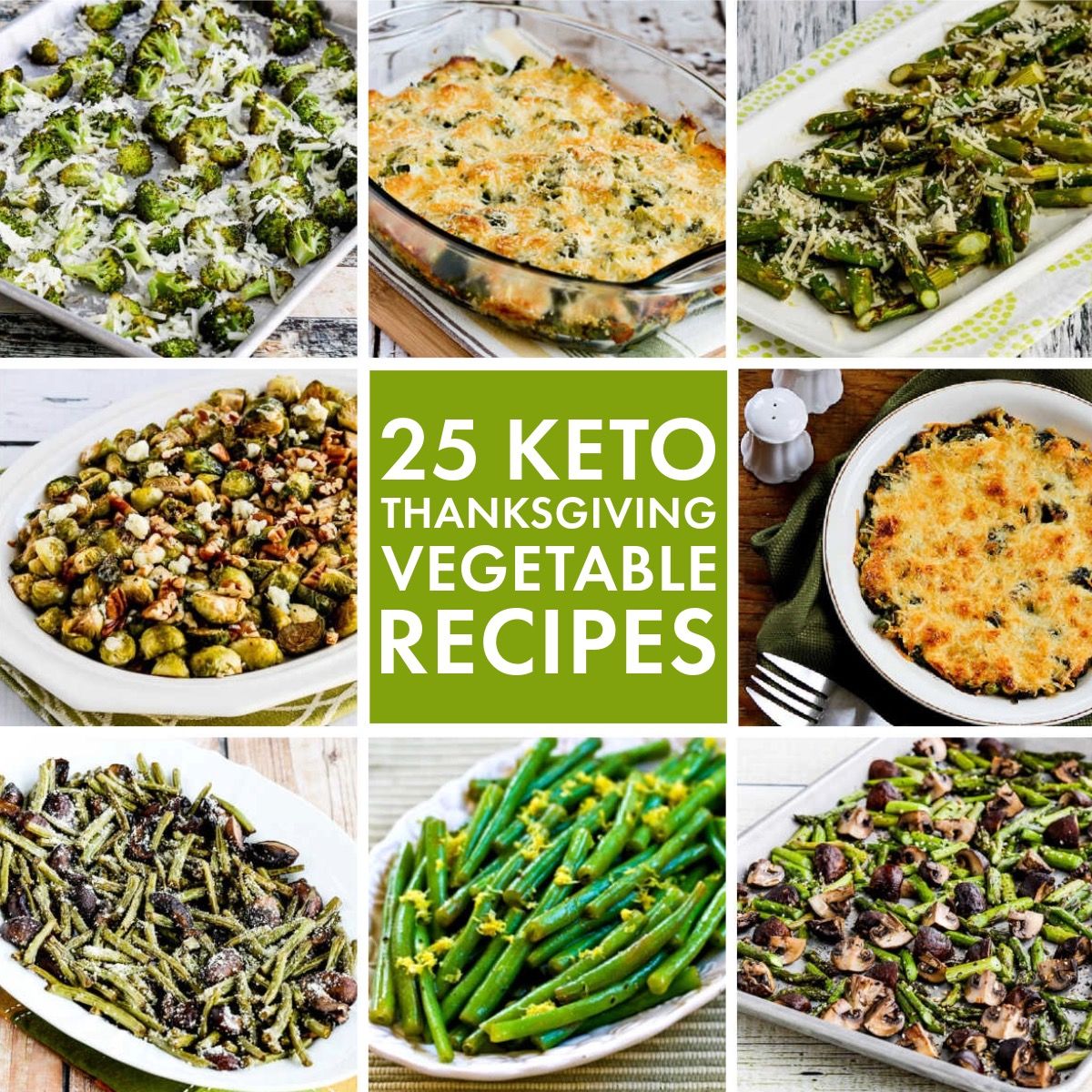 It's time to start thinking about Thanksgiving recipes, and for people like me who really love vegetables, narrowing down your side dish choices can be a challenge. I want to give you lots of options before the big day gets here, so here are 25 Keto Thanksgiving Vegetable Recipes, with enough vegetable ideas that everyone can find something to enjoy.
And every Thanksgiving dinner needs plenty of green vegetables to balance out all those more indulgent choices, right?
A few of these low-carb green vegetable recipes are long-time favorites that I've been making for years, and every recipe here is a winner. Hope you enjoy at least one of these Thanksgiving vegetable recipes on your holiday table!
Want more Keto Thanksgiving ideas?
Check out 25+ Low-Carb Holiday Side Dishes, Appetizers, and Salads if you want to see more of my favorites for low-carb holiday food.
Want more Keto vegetable recipes?
Keto Brussels Sprouts Recipes and Keto Broccoli Recipes for Thanksgiving have even more holiday-worthy ideas for cooking vegetables!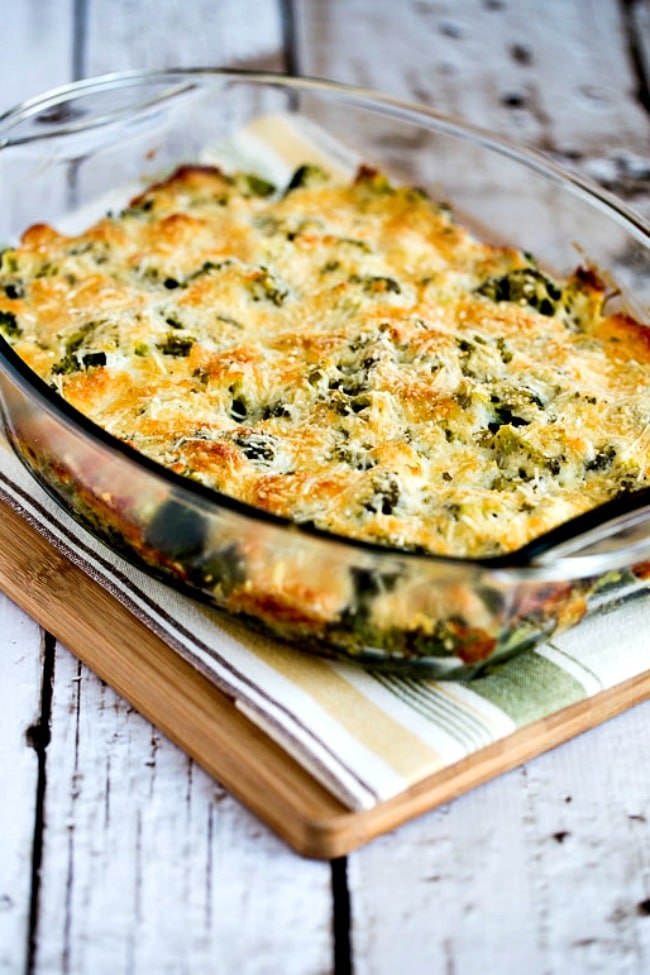 Let's start with the recipe for Broccoli Gratin pictured above. Most everyone in my family would love this for a Thanksgiving veggie, and I've made it several times through the years.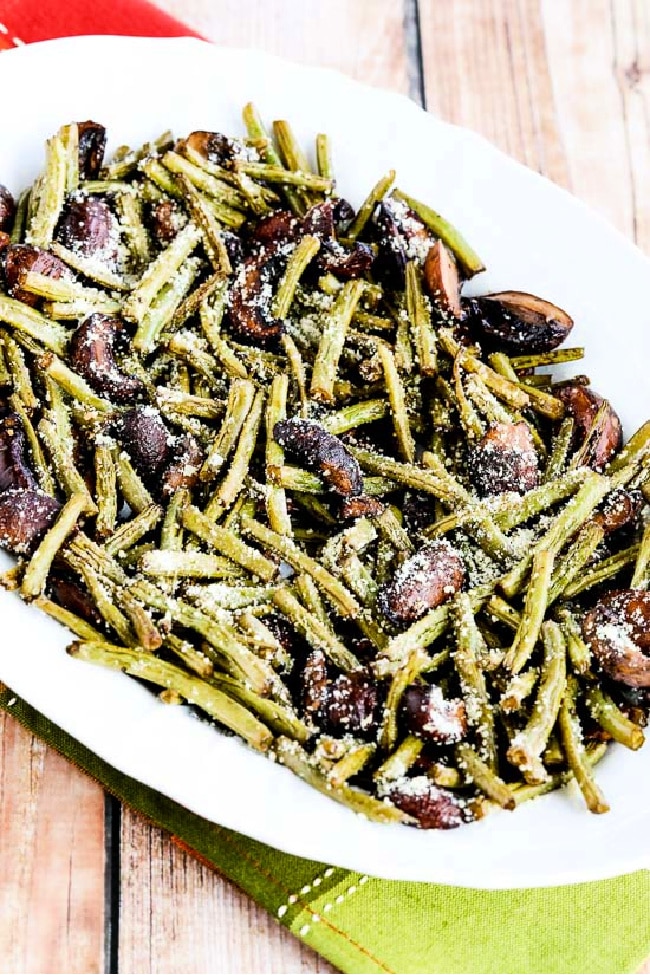 I'm happy to have a new photo for Roasted Green Beans with Mushrooms, Balsamic, and Parmesan, and I promise, you'll love this way of roasting green beans if you try it.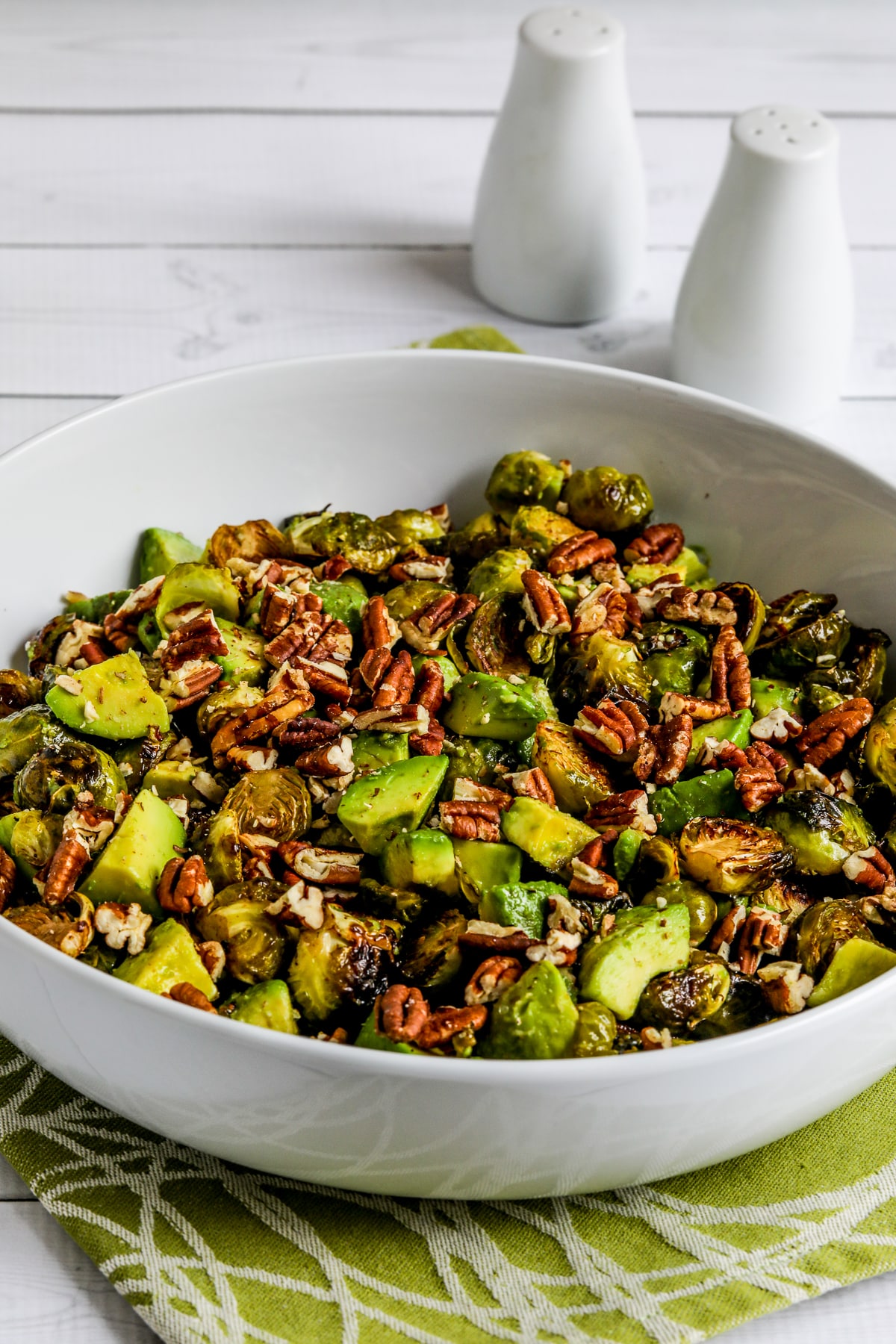 The Brussels Sprouts recipe I'm currently swooning over is this Roasted Brussels Sprouts with Avocado and Pecans. If you like all three of those ingredients, you can't go wrong with this recipe. My family has a few brussels Sprouts avoiders, but I like to make this for the people who love them. (More for us!)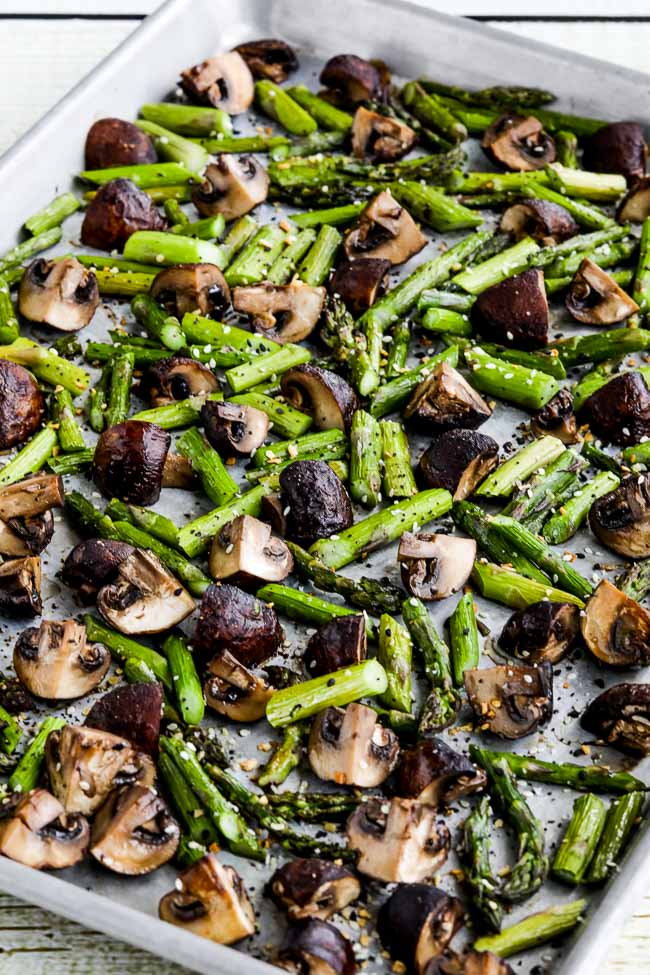 For families who love asparagus, Roasted Asparagus and Mushrooms with Everything Bagel Seasoning cooks in 20 minutes, and this is really a wow!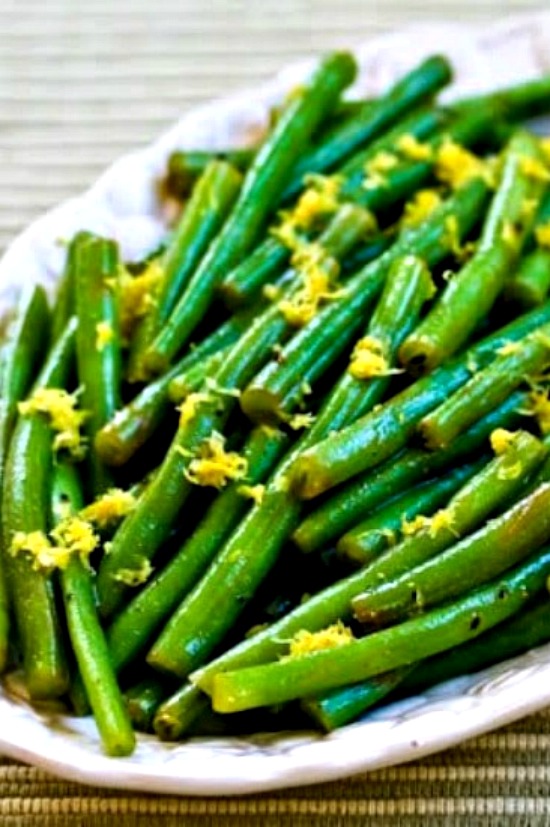 These Lemony Green Beans are something I find myself making over and over for guests. They cook very quickly, which makes them easy for Thanksgiving.
For a broccoli option that's not quite so cheesy but still delicious, this Roasted Broccoli with Lemon and Pecorino-Romano Cheese is easy to throw in the oven when you take the turkey out and this cooks quickly at high heat.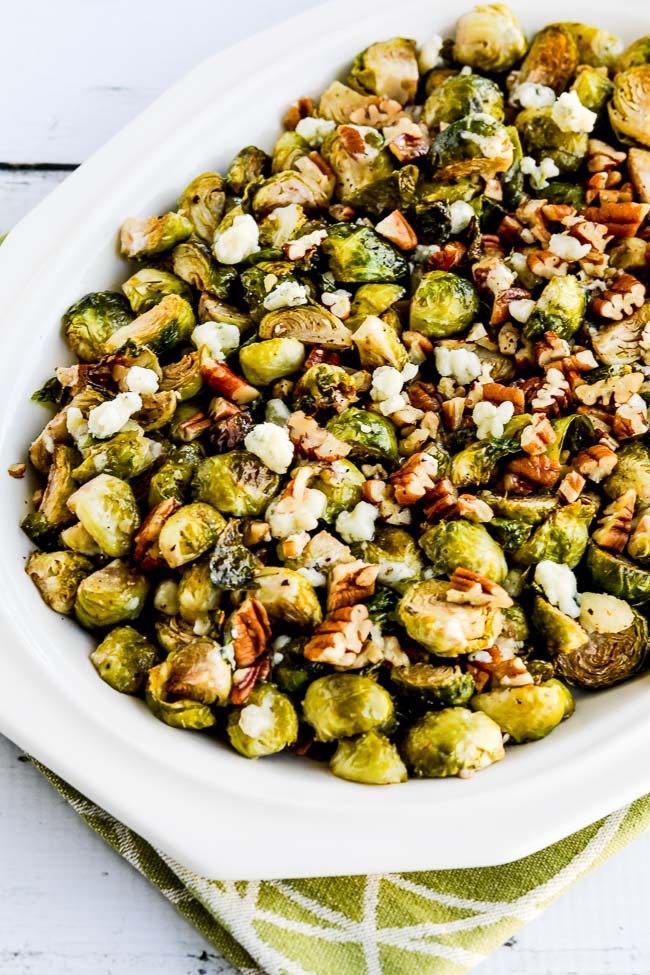 When I first posted this recipe for Roasted Brussels Sprouts with Pecans and Gorgonzola I said "with or without Gorgonzola". But now I would say, don't skip the creamy melted Gorgonzola that makes this such a wow side dish!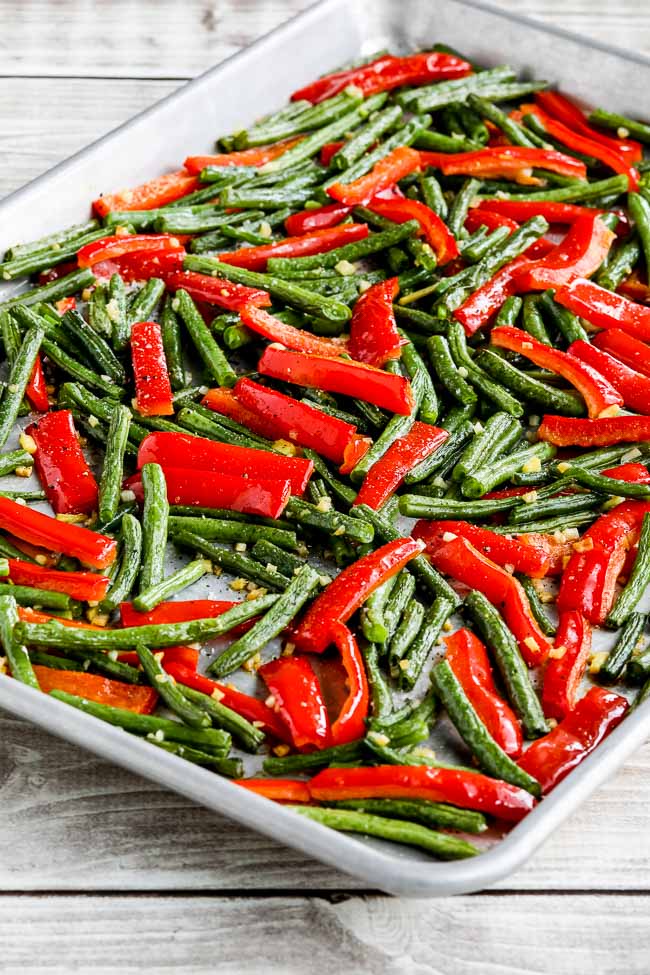 Roasted Green Beans and Red Peppers are not only really, really tasty, and they're so festive for a side dish to serve all through the holidays!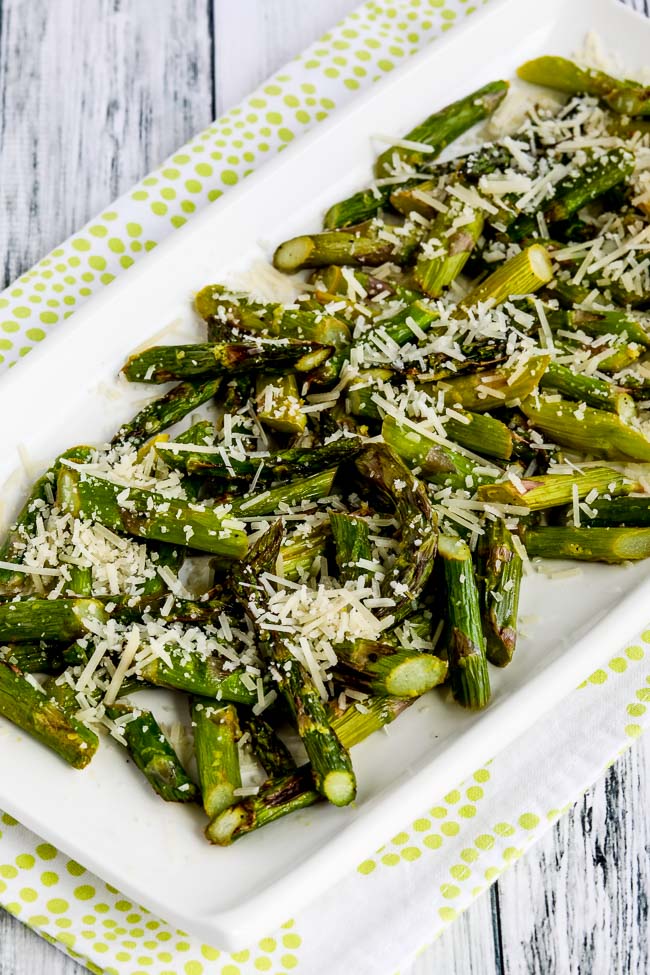 If you have an Air Fryer and a small crowd for dinner, this Air Fryer Asparagus with Lemon and Parmesan is perfect for a holiday like Thanksgiving when oven space is in demand, and asparagus only needs a few minutes in the Air Fryer!
And finally, if we're talking about Keto Thanksgiving vegetables, we can't forget this Brussels Sprouts Gratin! This one will win over a lot of Brussels sprouts avoiders.
More Green Vegetable Options for a Keto Thanksgiving:
What Thanksgiving Vegetable Recipes are a hit at your house? Tell us about them in the comments!
We are a participant in the Amazon Services LLC Associates Program, an affiliate advertising program designed to provide a means for us to earn fees by linking to Amazon.com and affiliated sites. As an Amazon Associate, I earn from qualifying purchases.