Low-Carb and Keto Irish-Inspired Recipes For St. Patrick's Day
This round-up has all my favorite Low-Carb and Keto Irish-Inspired Recipes For St. Patrick's Day; hope you enjoy trying some of them!
Click to PIN the Low-Carb Irish-Inspired Recipes to try some later!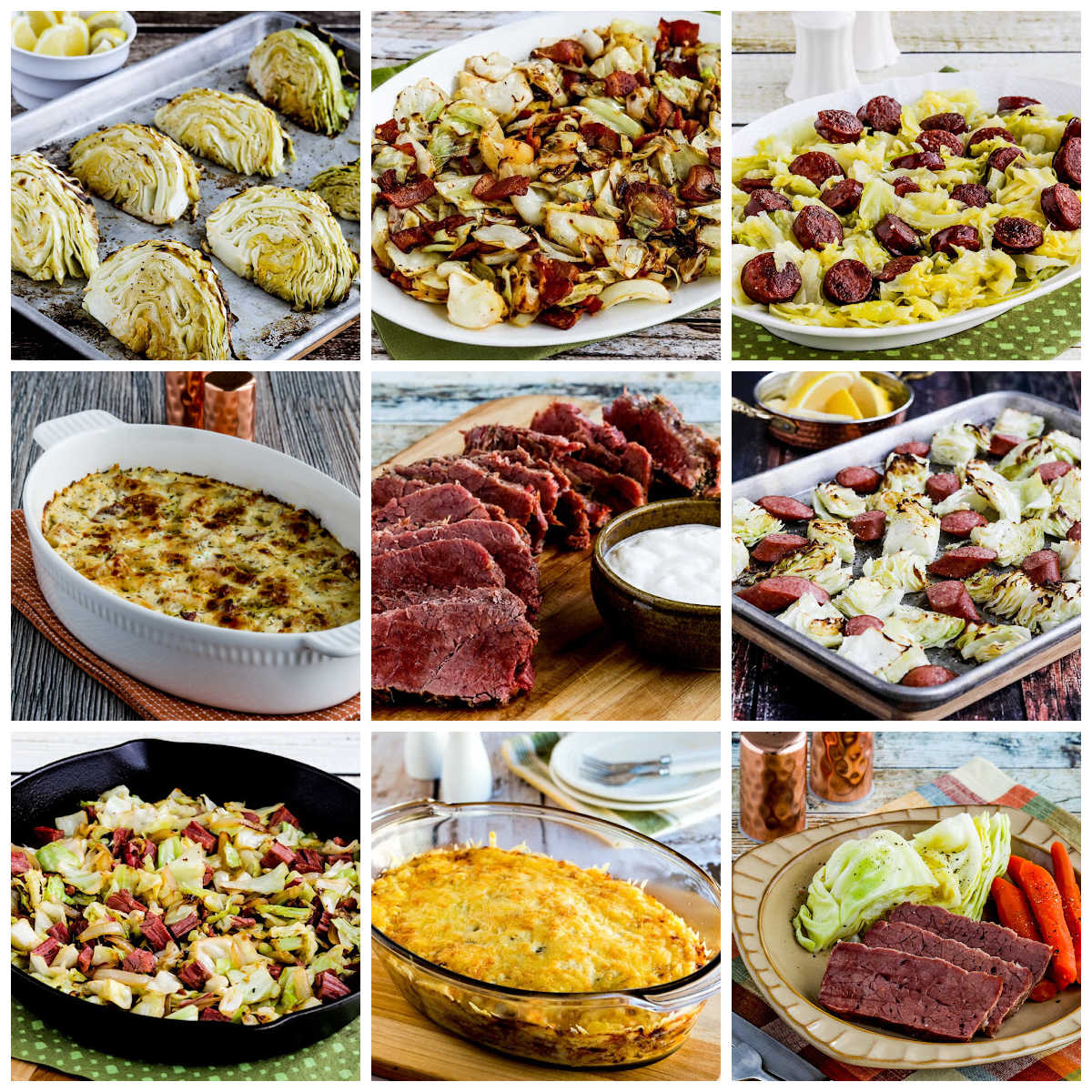 Even if you don't have even the tiniest bit of Irish blood, you're still probably aware that St. Patrick's Day is coming up soon, so I'm sharing my Low-Carb and Keto Irish-Inspired Recipes For St. Patrick's Day to inspire you to start planning now to cook something special for that day!
I don't remember my mom ever cooking special food for St. Patrick's Day, but for years I loved to make corned beef, cabbage, and Brown Irish Soda Bread for my partly Irish dad, who loved all those dishes.
However, since I've been a food blogger I've learned that many foods Americans cook for this holiday are not really Irish at all. And definitely I'm not claiming that my favorites in this post are authentic Irish recipes, but still they're a fun way to celebrate the day.
There are also some tasty ideas here for using leftover corned beef, but if you're not lucky enough to have some of that, just buy corned beef in the deli to make some of these dishes.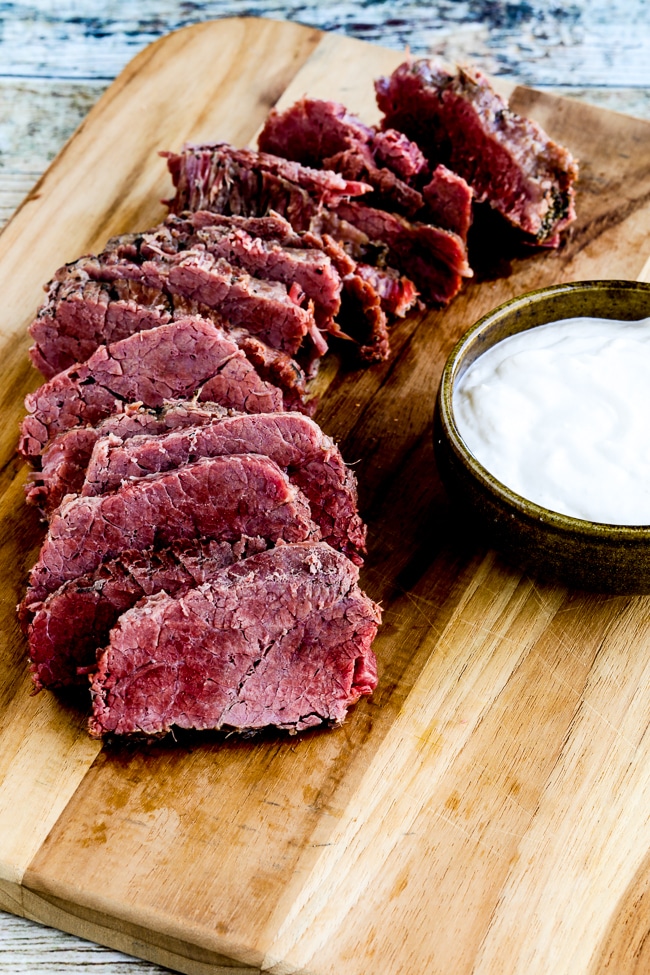 My favorite way to cook corned beef is this delicious Instant Pot Corned Beef with Creamy Horseradish Sauce. And even though corned beef like this is more Irish-American than authentically Irish, I make it every year for St. Patrick's Day!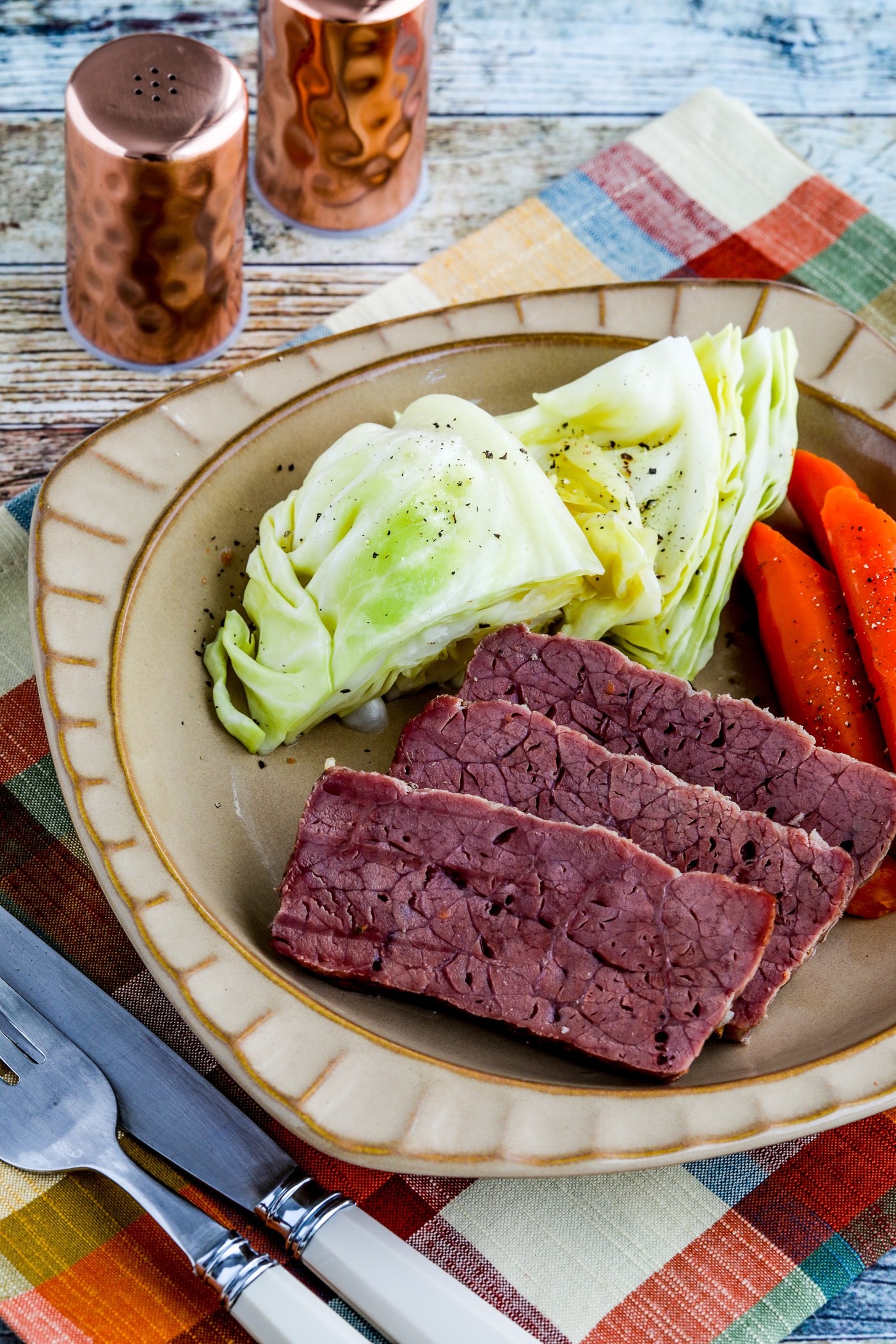 If you're not an Instant Pot fan, you can't go wrong with my Slow Cooker Corned Beef. I skip the potatoes to make it more diet-friendly, and I'd go easy on the carrots too if you're watching your carbs.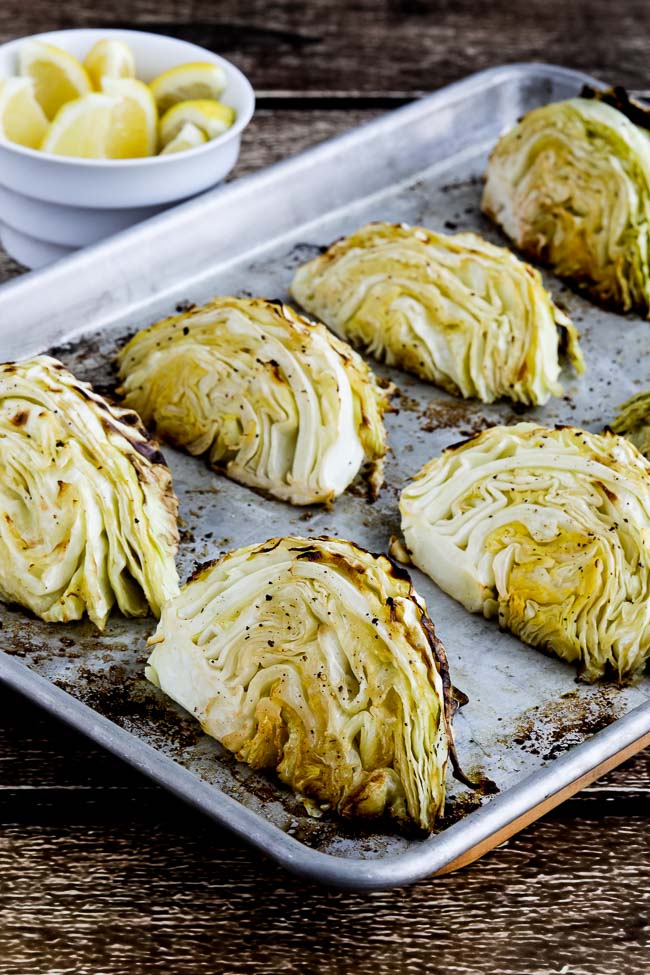 This Roasted Cabbage with Lemon is a dish I'd happily eat any time of the year, and it's a perfect side dish if you're cooking corned beef in the Instant Pot or the slow cooker! PLEASE don't skimp on the lemon; that's what makes this so amazing. (Or try Spicy Baked Cabbage if you don't mind some fusion food for St. Patrick's Day!)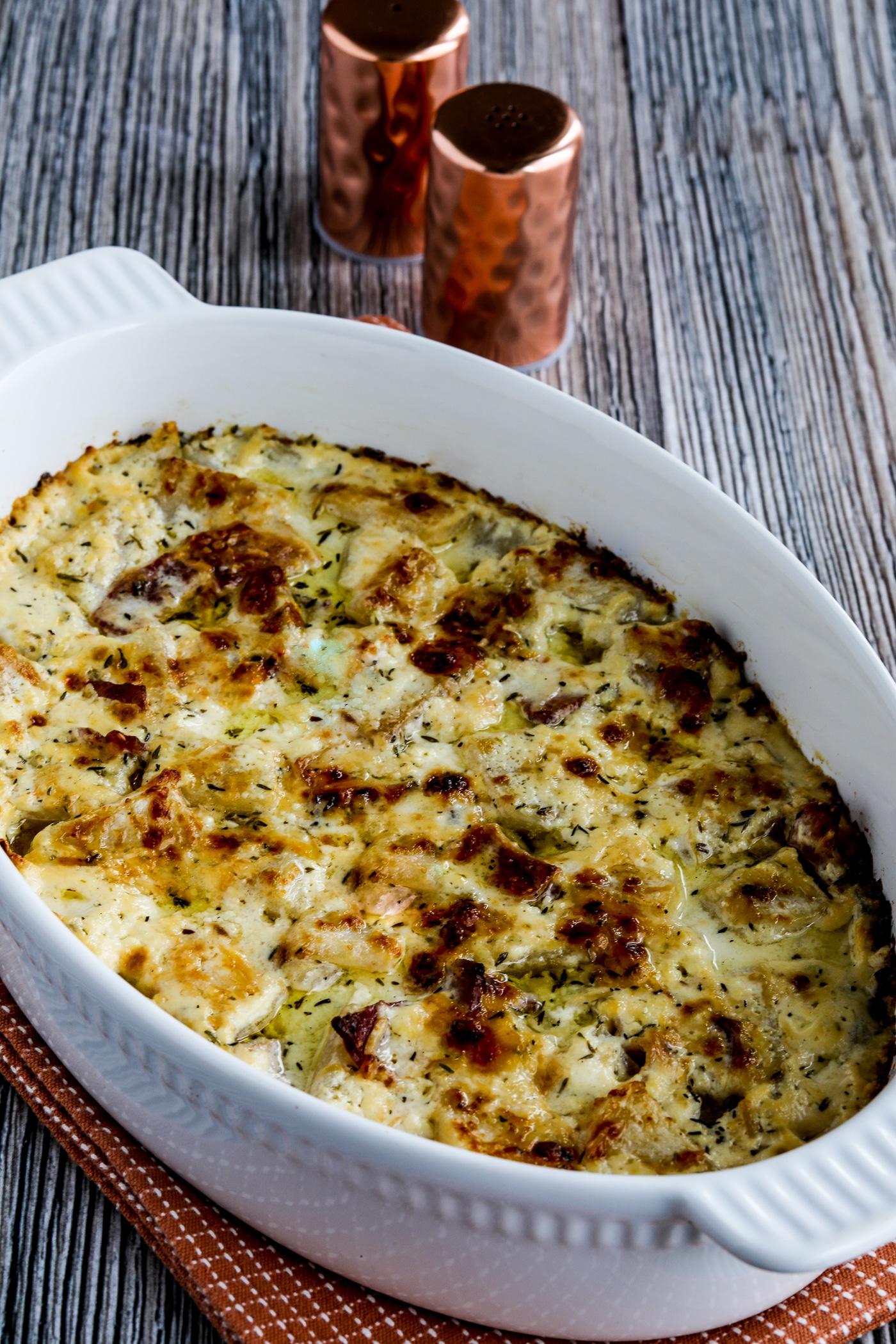 Did you know that turnips and bacon are both traditional Irish foods, and I have no doubt that this Turnip Gratin with Bacon would taste amazing served with Corned Beef!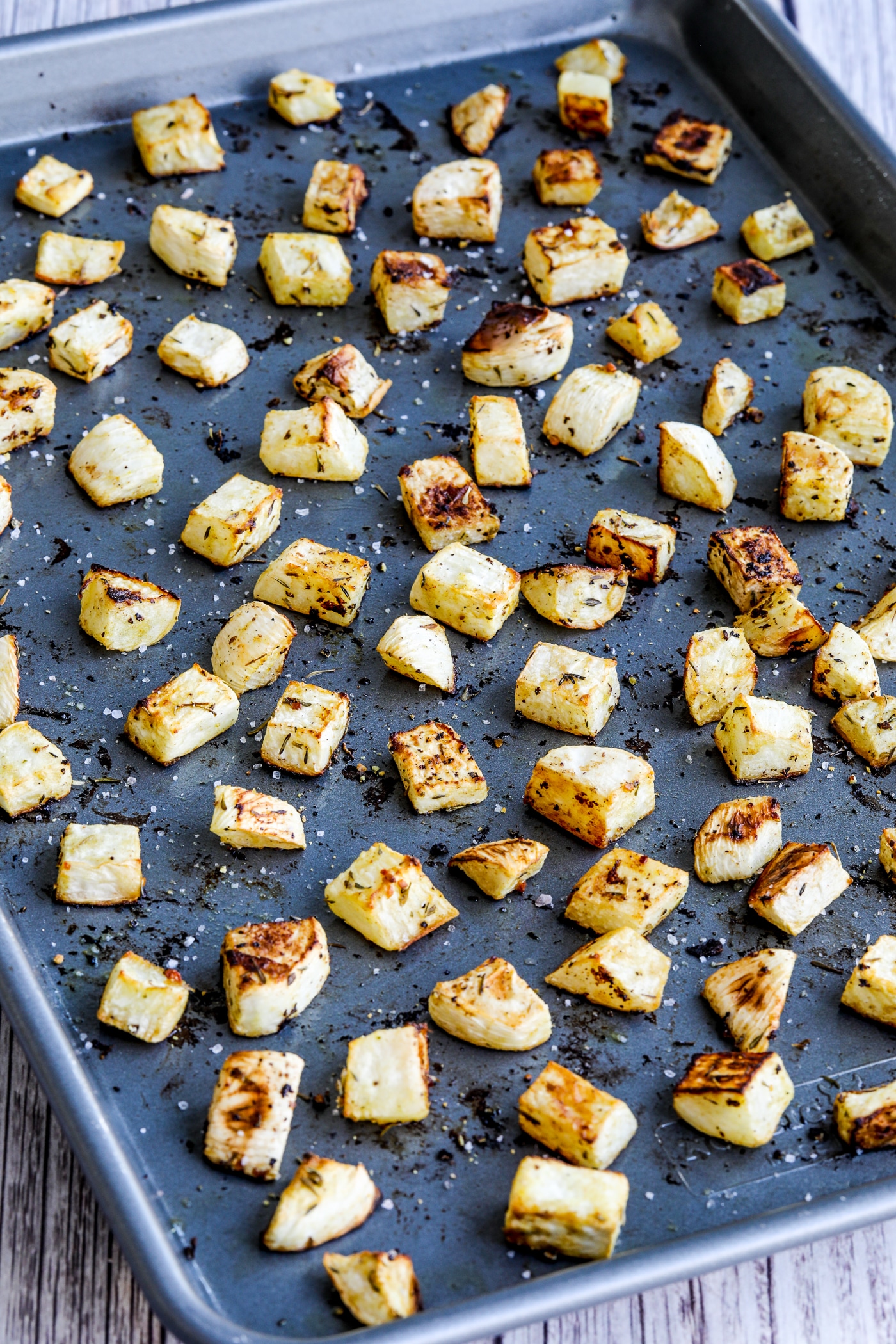 Or if you want a simpler way to serve turnips for a corned beef side dish, I think these simple Roasted Turnips would also be really tasty!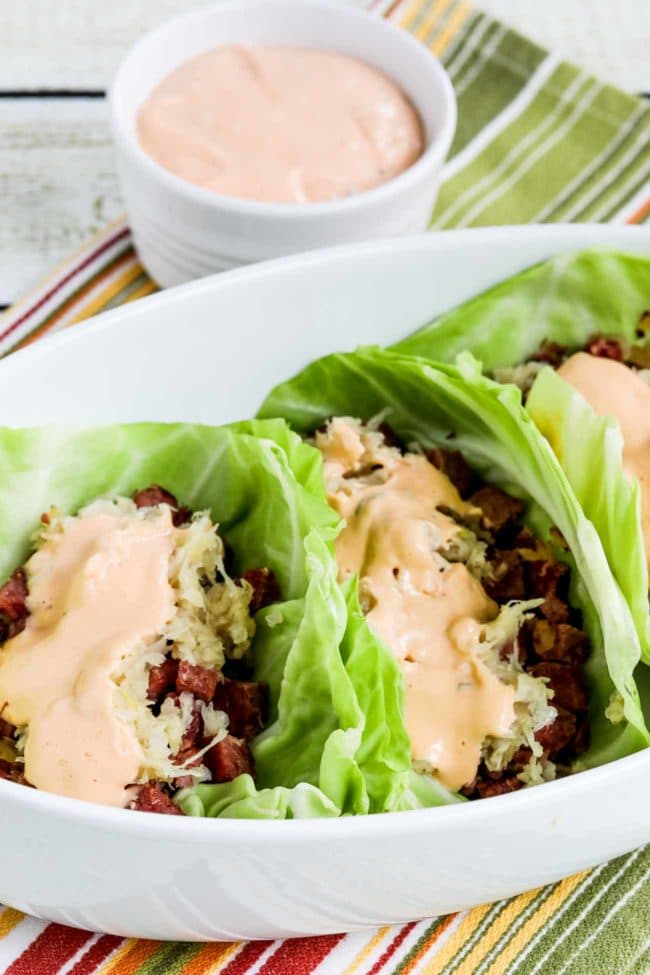 It's definitely a think-outside-the-box idea for leftover corned beef and maybe a stretch to call this Irish, but these Reuben Sandwich Cabbage Cups are such a tasty way to use corned beef!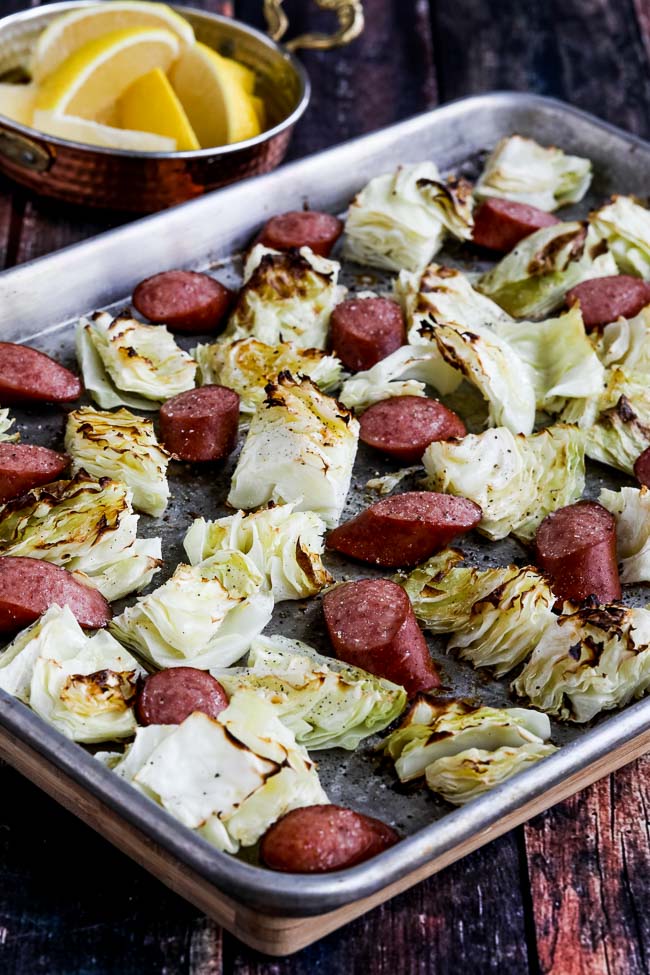 Sausage is a popular food in Ireland, so I think we can get away with calling this Cabbage and Sausage Sheet Pan Meal an Irish-inspired dish.
This recipe for Instant Pot Cabbage and Sausage is quick and easy to make and both these ingredients are traditional in Ireland!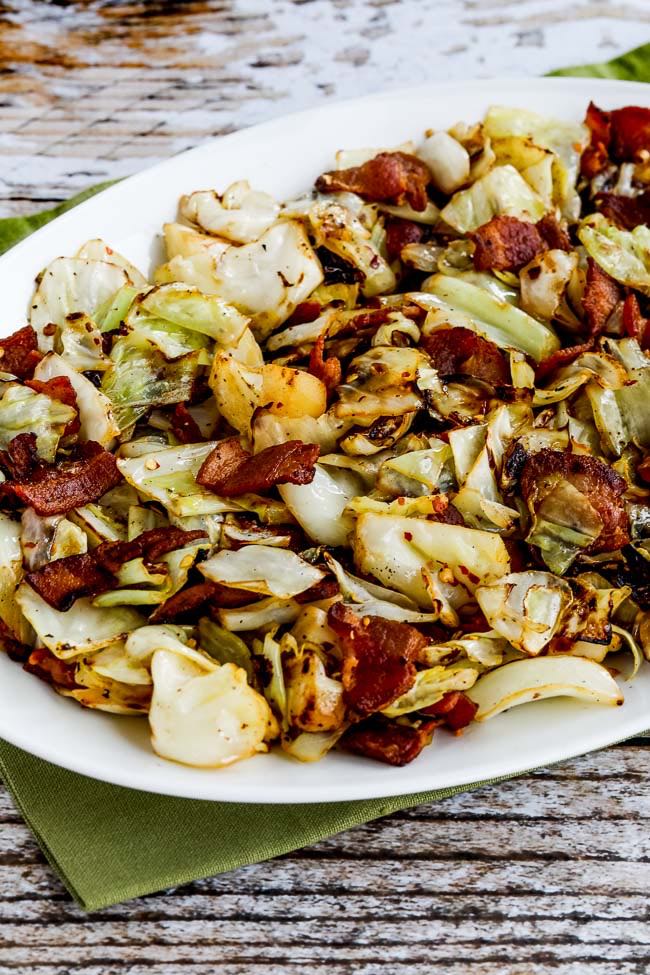 Fried Cabbage with Bacon is easy and tasty and did you know that Bacon and Cabbage is a traditional Irish dish? Although what they call bacon in Ireland is a thicker version of what we'd call Canadian Bacon in the U.S.
If you don't cook corned beef, you can use corned beef from the deli to make this AMAZING Low-Carb Reuben Bake. The Reuben Sandwich didn't come from Ireland, but most of these ingredients are things that are used in Irish food.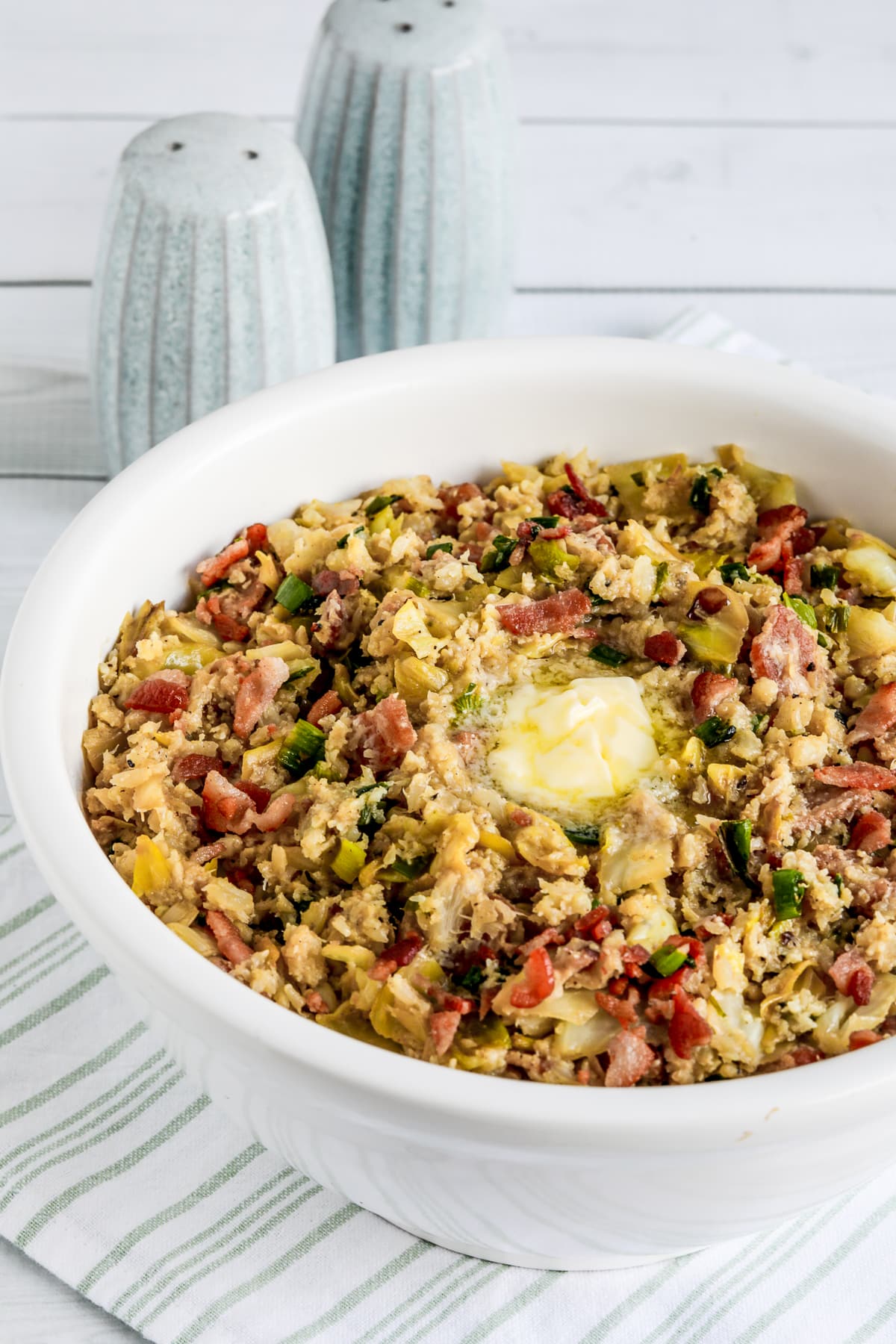 This recipe for Low-Carb Colcannon Recipe with Bacon just got an update, and my version of Colcannon has cauliflower, cabbage, green onions, bacon, butter, and some salt and pepper.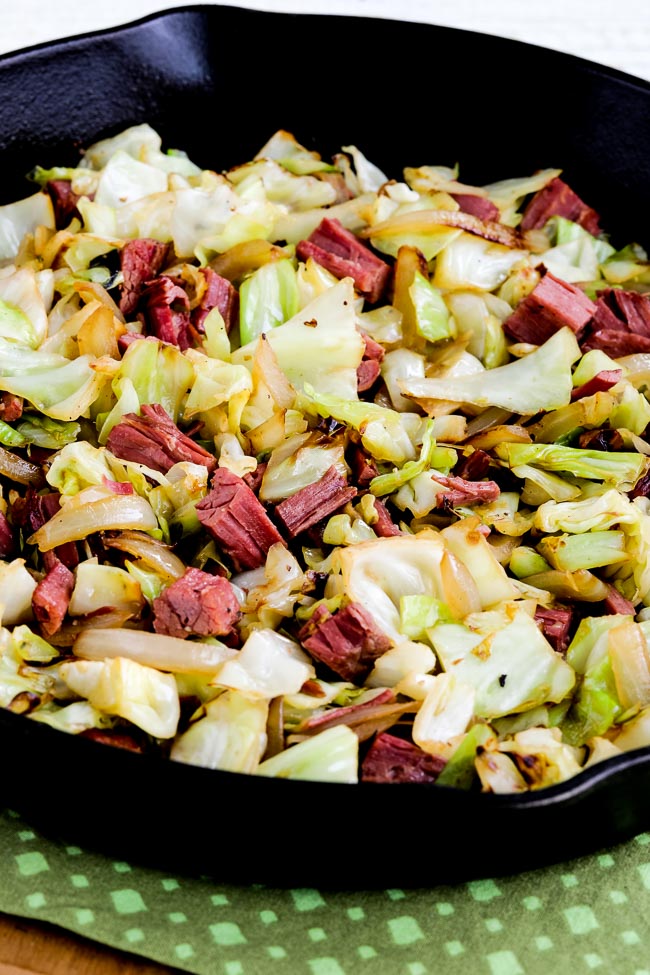 And whenever you have leftover corned beef you can't go wrong with this easy, easy Fried Cabbage with Corned Beef! You can buy corned beef at the deli to make this as well!
More St. Patrick's Day Foods:
Are you cooking anything special for St. Patrick's Day? Let us know in the comments how your family likes to celebrate!
We are a participant in the Amazon Services LLC Associates Program, an affiliate advertising program designed to provide a means for us to earn fees by linking to Amazon.com and affiliated sites. As an Amazon Associate, I earn from qualifying purchases.