Kalyn's Kitchen Picks: Szeged Fish Rub
Today I'm recommending Szeged Fish Rub as the perfect way to season fish and sharing favorite recipes where I've used this amazing fish rub! And all types of fish are low in carbs and full of healthy nutrients, so we all should be eating fish regularly!
PIN Szeged Fish Rub Recipes to try some later!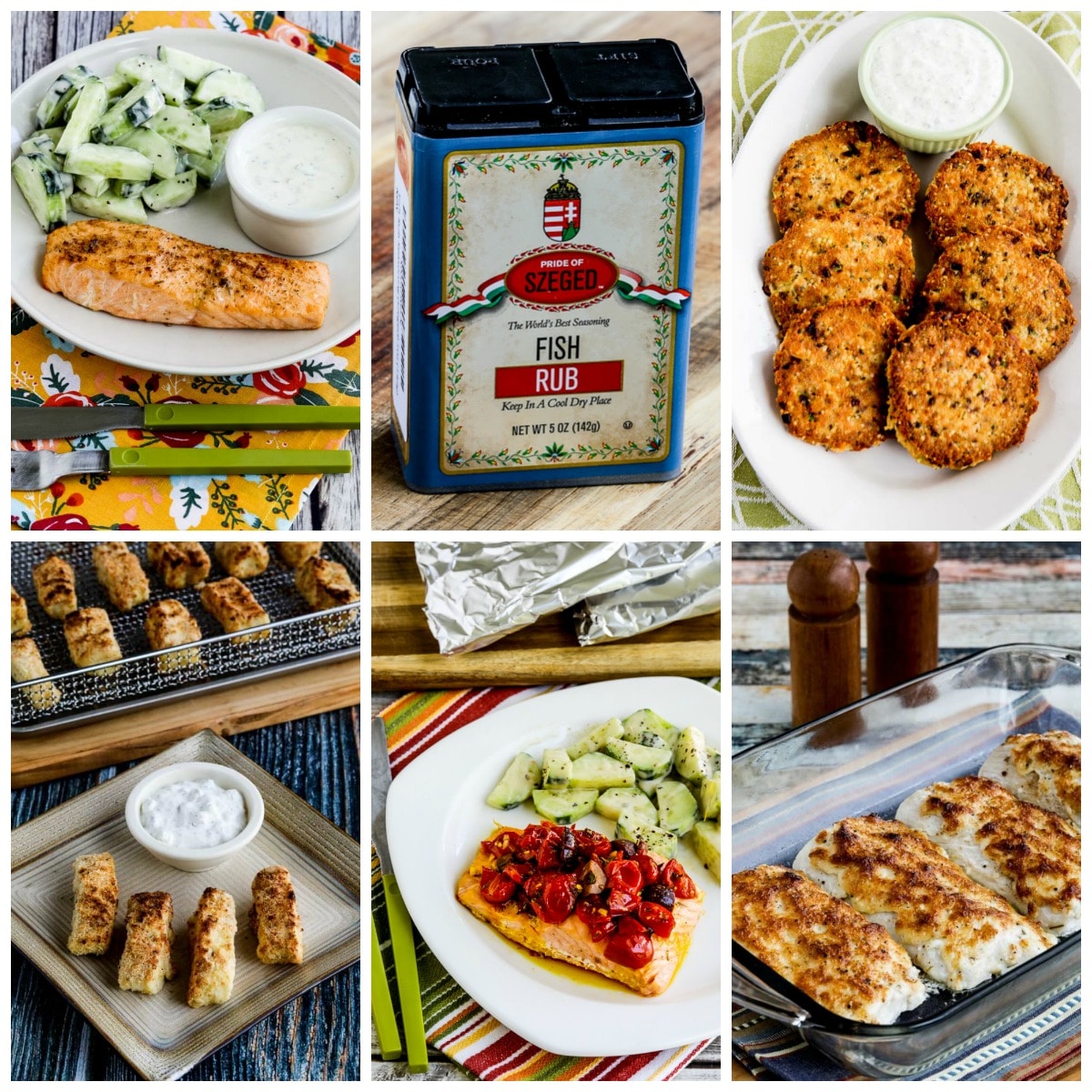 I like most every type of fish and I know it's a healthy dinner option so I'm always working on is eating more fish! And today I'm giving a shout-out for the favorite Szeged Fish Rub that I think makes any kind of fish more flavorful.
I first found this rub at a close-out store and bought it on a whim, and now I've been using it for more years than I can even remember, and let me say emphatically that this is a product I always use when I'm cooking fish, which is why I'm making it one of my Kalyn's Kitchen Picks! And I think this tasty fish rub will improve the flavor of any kind of fish you use it on.
How do I use Szeged Fish Rub?
The way I use this fish rub the most is simply to rub fish fillets with olive oil and then with a generous amount of fish rub before roasting, grilling, or air frying the fish. It really is that simple to make fish taste great. It's also a great ingredient to add to fish patties or the coating on fish sticks.
Where Can You Get Szeged Fish Rub?
For quite a while I was able to find Szeged Fish Rub in one of the bigger grocery stores in Salt Lake. But when they stopped carrying it I started buying Szeged Fish Rub (affiliate link) from Amazon.com, and sometimes for Christmas I buy a six-pack of it and give to friends as a gift!
What other Pride of Szeged Products do I also love?
The same company also makes Szeged Chicken Rub (affiliate link), Szeged Steak Rub (affiliate link), Szeged Sweet Paprika (affiliate link), and Szeged Hot Paprika (affiliate link). I've mentioned all those Szeged products on the blog, and I love every product I've used from this company. (And just in case someone is wondering, they've never given me any free products or paid me to mention their products!)
Favorite Recipes Using Szeged Fish Rub: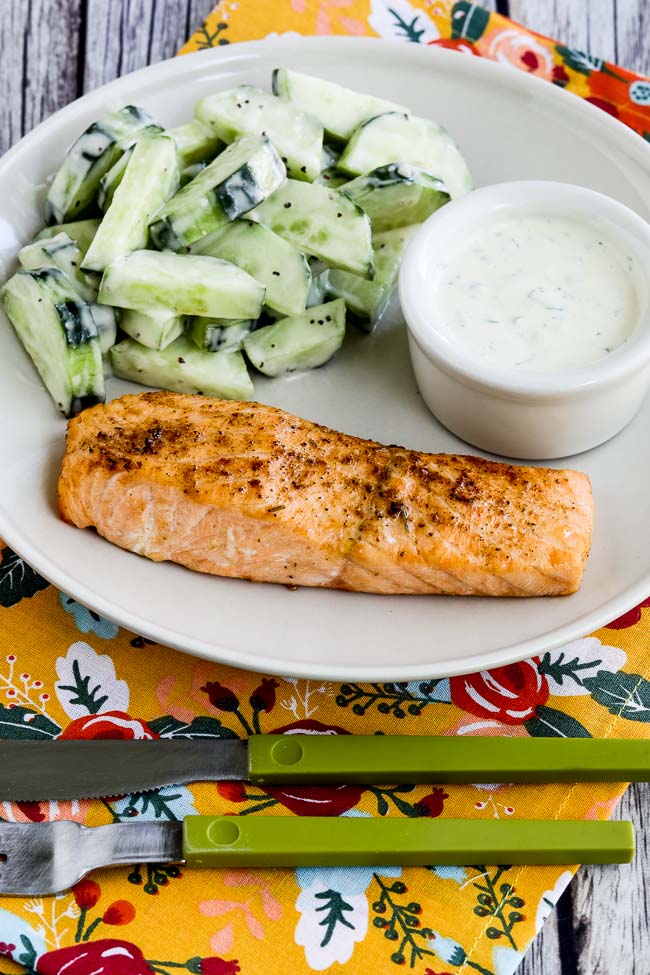 Air Fryer Salmon with Mustard-Herb Sauce is a recipe I've made over and over and this is so tasty and amazingly EASY to make!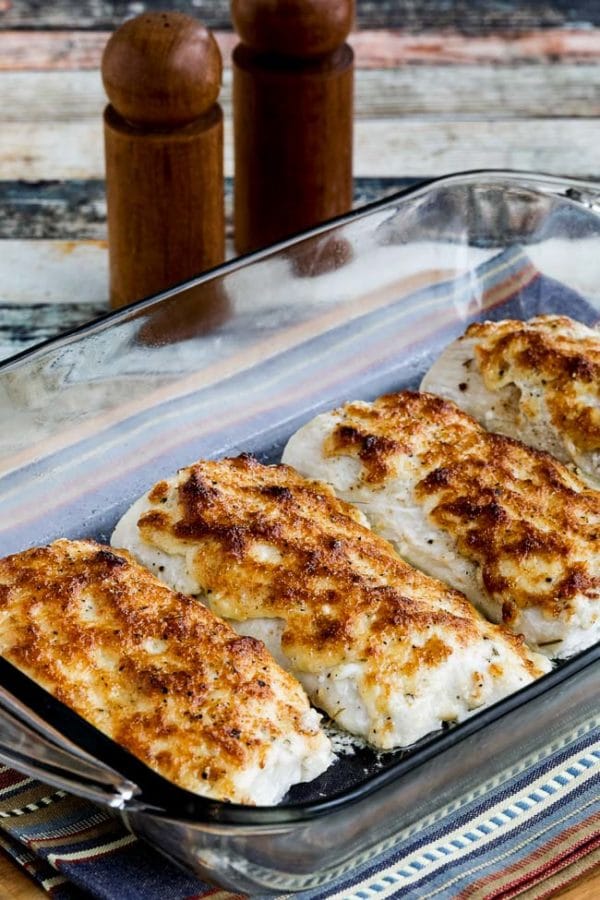 A lot of readers have told me that even family members who "don't like fish" have enjoyed this Easy Low-Carb Baked Mayo-Parmesan Fish!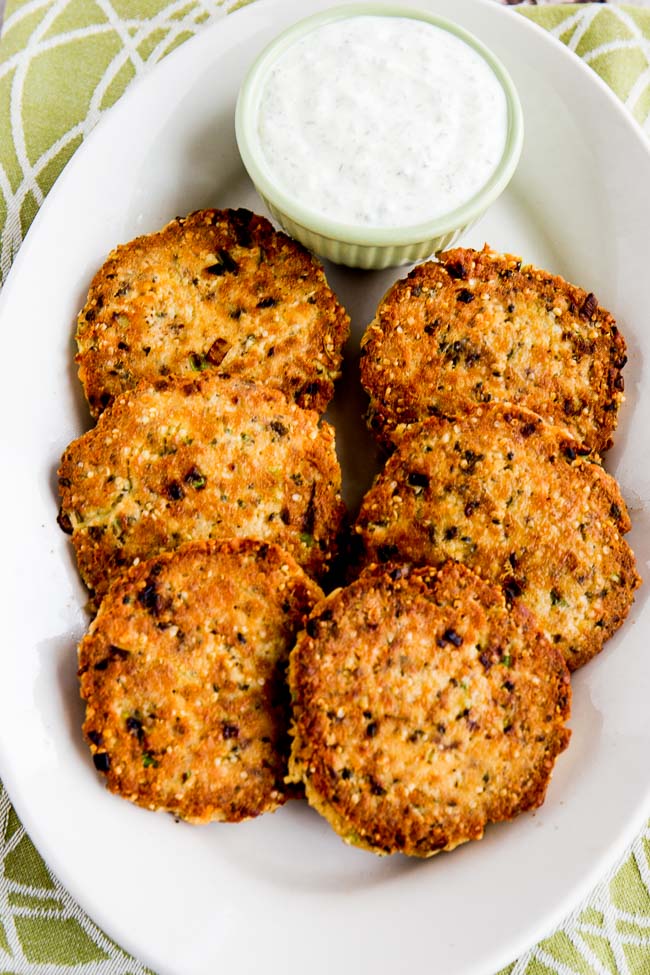 Salmon Patties with Tartar Sauce are an updated low-carb version of a recipe my mom used to make when I was a kid, and I love this for a recipe using canned salmon!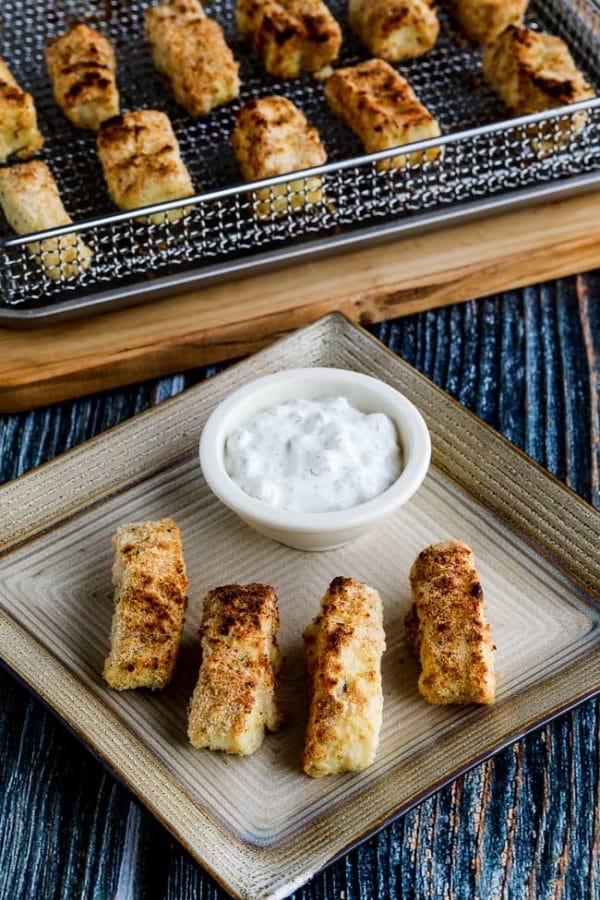 A little fish rub added to the coating mixture really bumped up the flavor for these Air Fryer Fish Sticks!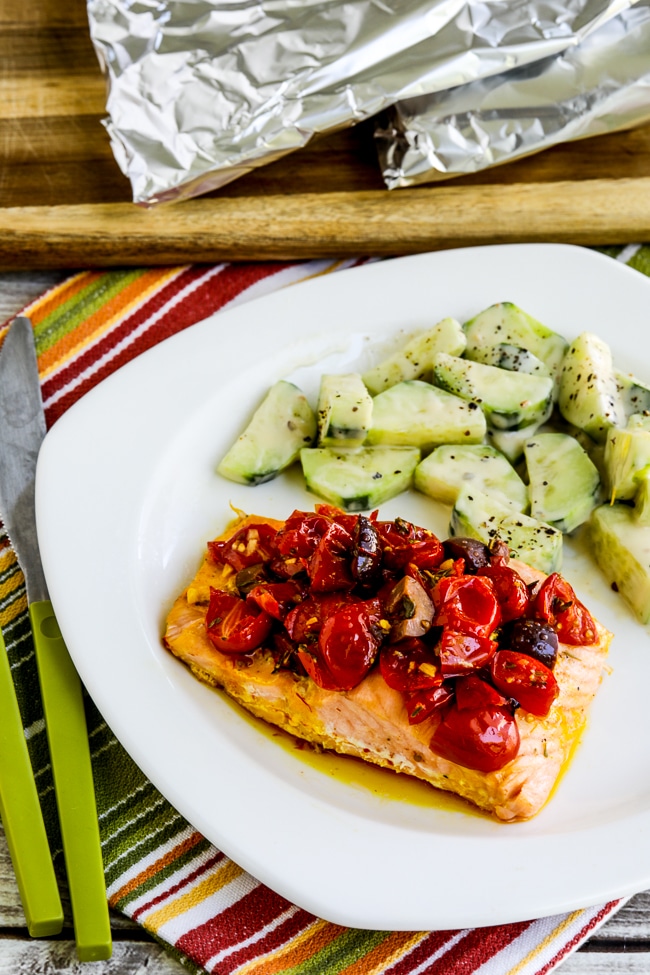 Salmon Foil Packets with Tomatoes and Olives are such an ultra-tasty way to cook salmon any time of year.
More Fish Recipes Where I've Used Szeged Fish Rub:
More About Products Featured for Kalyn's Kitchen Picks:
I purchased the Szeged Fish Rub myself and this company has no idea whatsoever that I'm writing about their product. I love to feature products I love, and items featured as Kalyn's Kitchen Picks are always things I'd happily buy over and over. And so readers will know that my opinions are completely unbiased, I don't accept review products from the many companies who offer to send them to me. You can see the complete list of products I've chosen to feature at Kalyn's Kitchen Picks.
We are a participant in the Amazon Services LLC Associates Program, an affiliate advertising program designed to provide a means for us to earn fees by linking to Amazon.com and affiliated sites. As an Amazon Associate, I earn from qualifying purchases.