Low-Carb and Keto Cabbage Recipes
Cabbage always goes on sale during March, and this round-up has more than 20 amazing Low-Carb and Keto Cabbage Recipes! And if you're a cabbage fan like I am, you can never have too many cabbage recipes!
PIN Low-Carb and Keto Cabbage Recipes to try some later!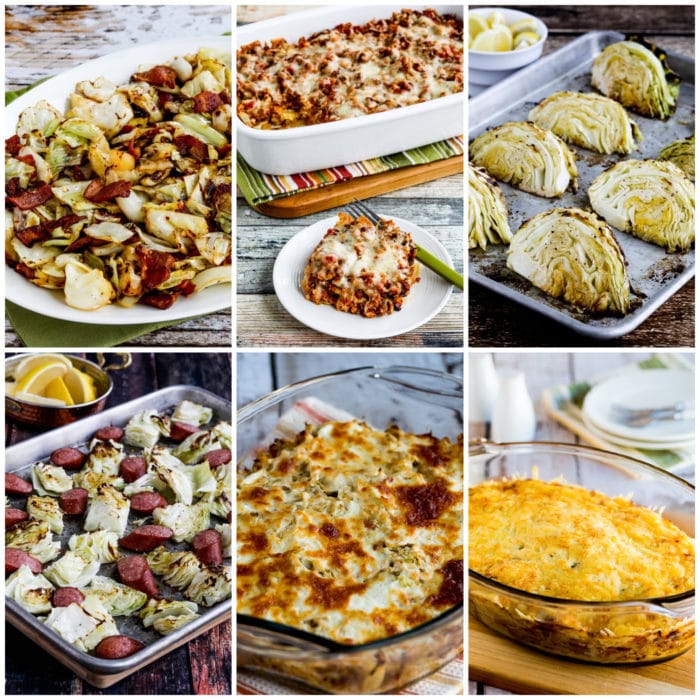 It's almost St. Patrick's Day and I love this time of year when people all over the U.S. will be enjoying Irish-American favorites like Corned Beef and Irish Soda Bread. And one thing I especially love about this Irish holiday is the way it gets grocery stores to sell cabbage at ridiculously cheap prices.
I love, love, love cabbage and it's on sale all during March at the store where I shop most often! So it's not surprising that I have a huge collection of Low-Carb and Keto Cabbage Recipes, right?
All these recipes with cabbage are cabbage dishes I've made over and over. If you're a fellow cabbage fan, run to the grocery store this week and get some less-expensive cabbage and then try one of these delicious low-carb cabbage recipes. I promise, you'll be glad you did!
And if you're lucky enough to end up with some leftover corned beef after St. Patrick's Day, I've got you covered for that with Low-Carb and Keto Corned Beef Recipes! Happy March everyone!
What kinds of cabbage recipes are featured here?
M blog has a collection of Low-Carb and Keto Cabbage Salads and Low-Carb and Keto Soups with Cabbage. So this round-up is featuring main dishes that use cabbage, and a few cabbage side dishes. And I had a hard time narrowing it down, because picking my best cabbage recipes is such a hard decision for a cabbage lover like me!
How do you get the complete recipe?
Just click any recipe title to see the complete recipe on this site!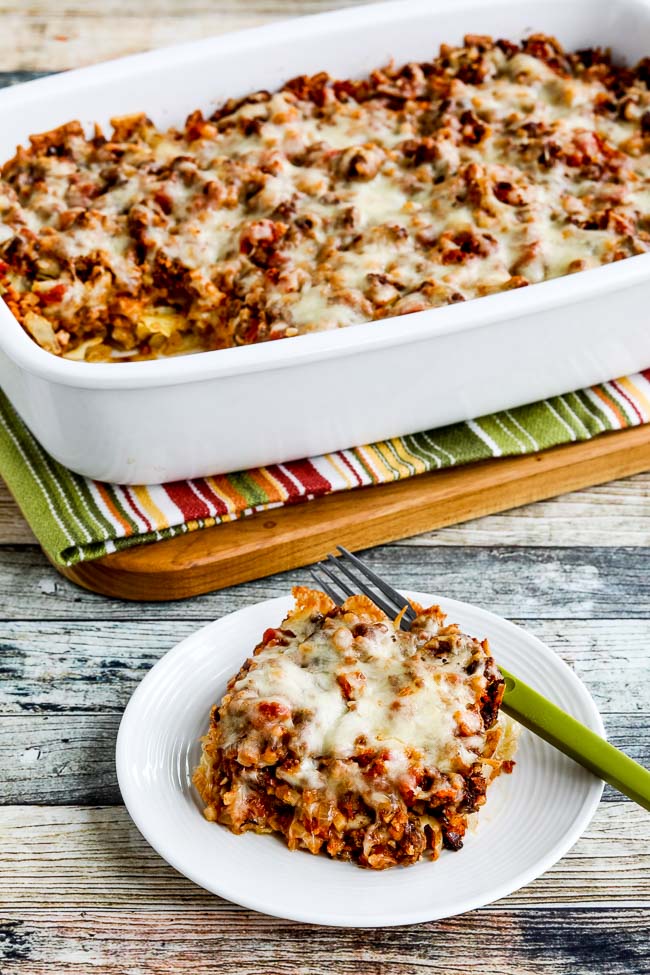 Low-Carb Deconstructed Stuffed Cabbage Casserole is a low-carb version of a casserole that's been hugely popular on the blog, and if you like stuffed cabbage you'll love this easier version.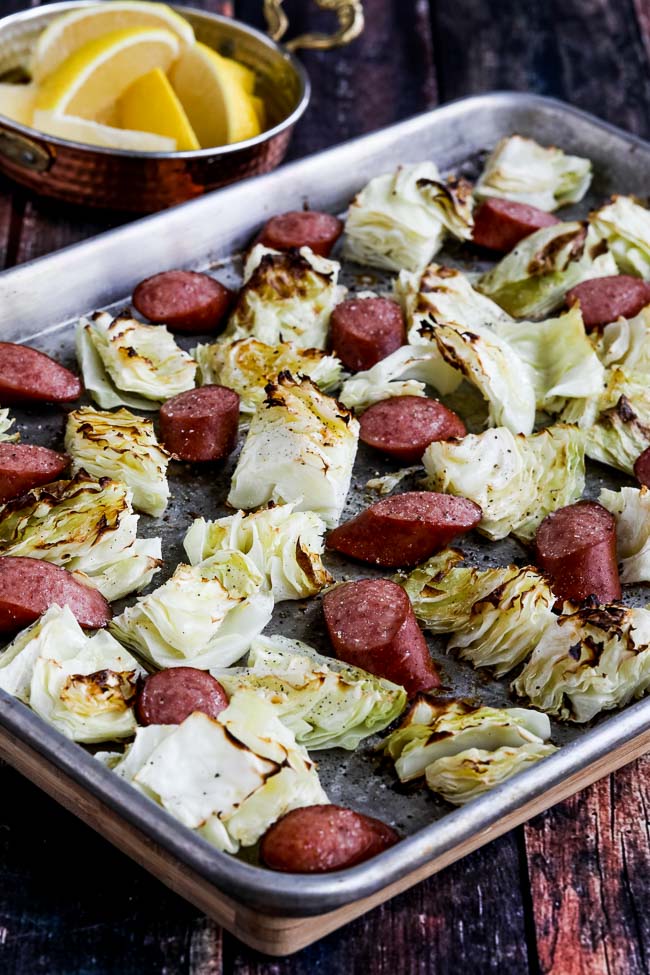 This Cabbage and Sausage Sheet Pan Meal was so easy and this was absolutely a wow!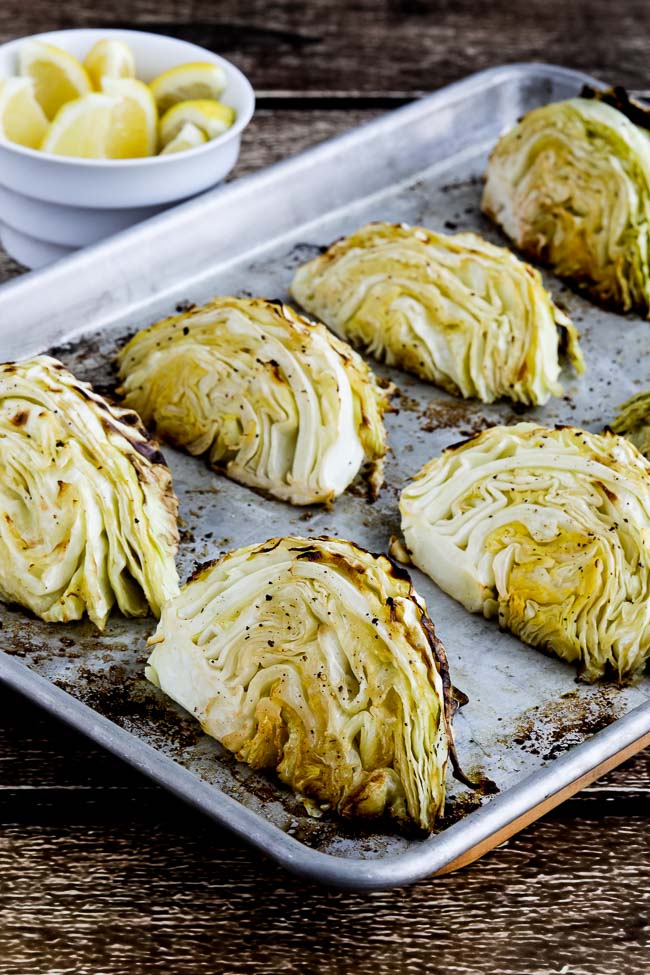 Roasted Cabbage with Lemon is not only one of my favorite ways to cook cabbage, but it's the side dish I've been serving with Corned Beef ever since I first tried this recipe.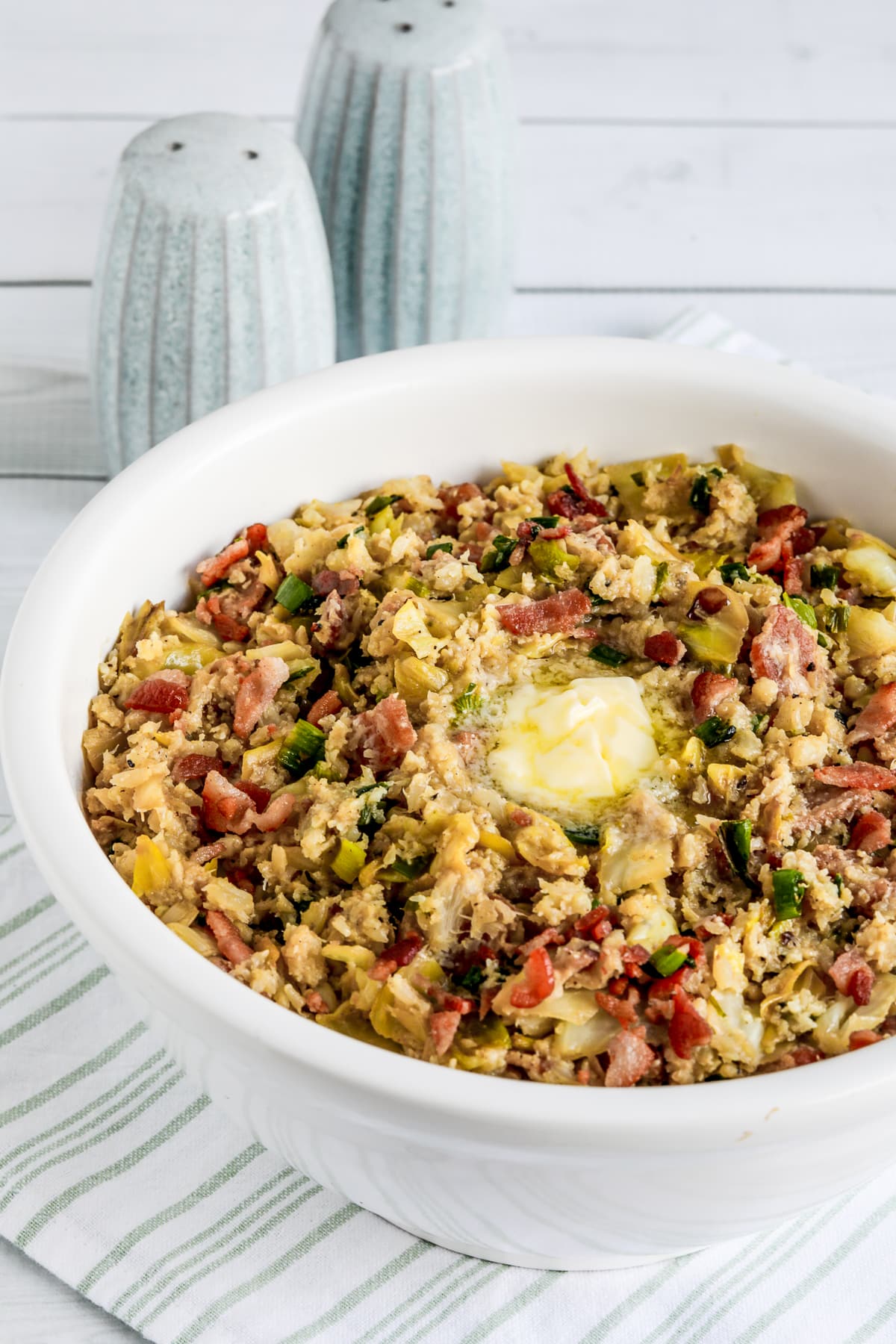 This Low-Carb Colcannon Recipe with Bacon is another cabbage side dish that's perfect for St. Patrick's Day, and this Keto version of a classic Irish dish has mashed cauliflower, cabbage, green onions, bacon, butter, and salt and pepper!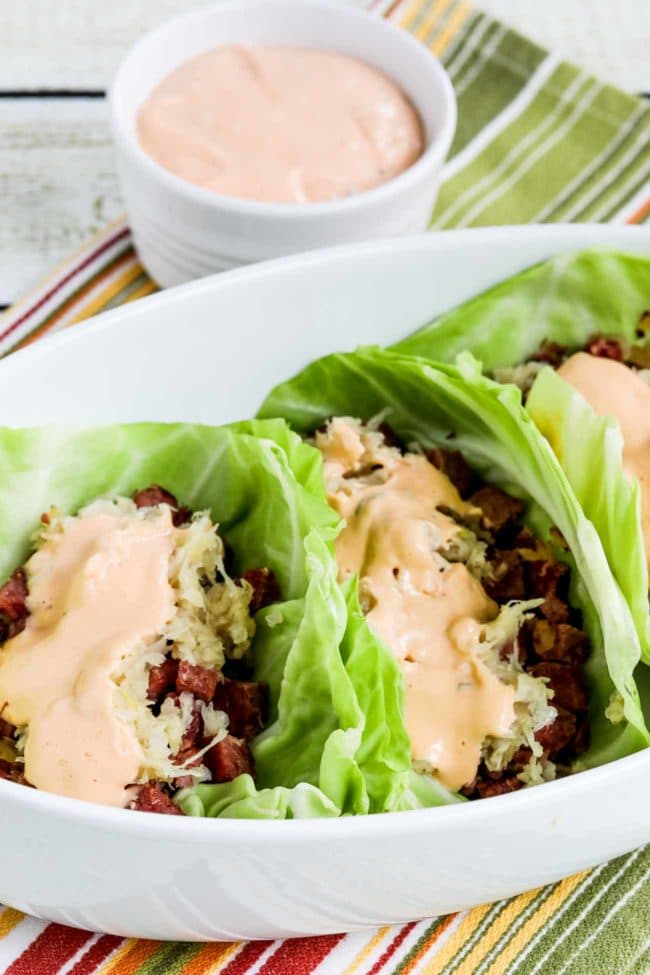 Reuben Sandwich Cabbage Cups are a delicious new recipe that uses cups of cabbage to hold corned beef, sauerkraut, and Thousand Island Dressing for a low-carb version of the famous Reuben Sandwich! This is perfect for leftover corned beef or you can get corned beef from the deli to make it.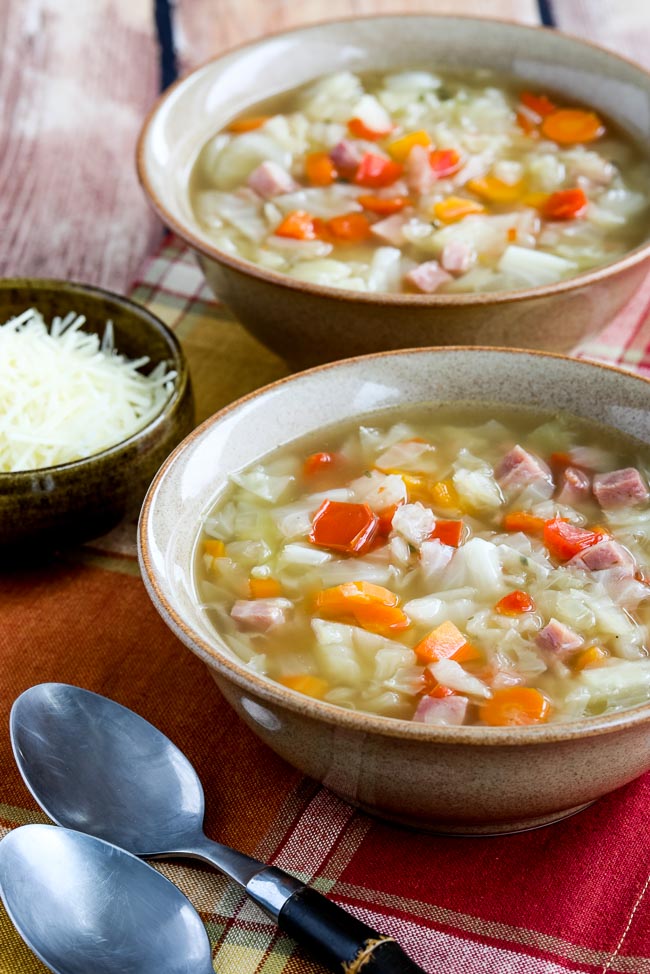 Cabbage fans will love Instant Pot Ham and Cabbage Soup! You can omit carrots if you want even fewer carbs.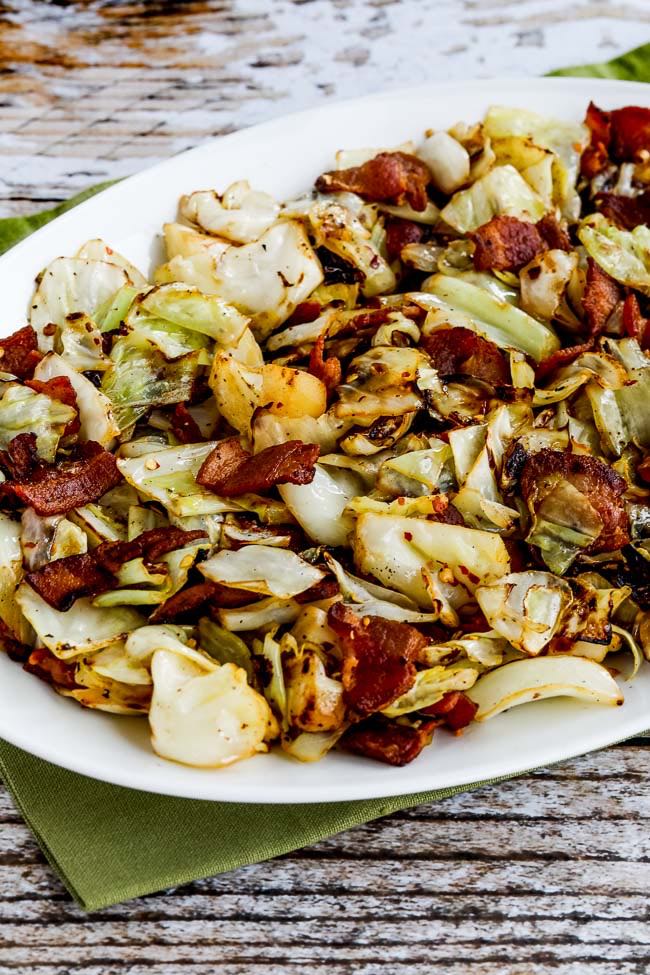 Fried Cabbage with Bacon is quick, easy and delicious! And doesn't just about everyone love bacon?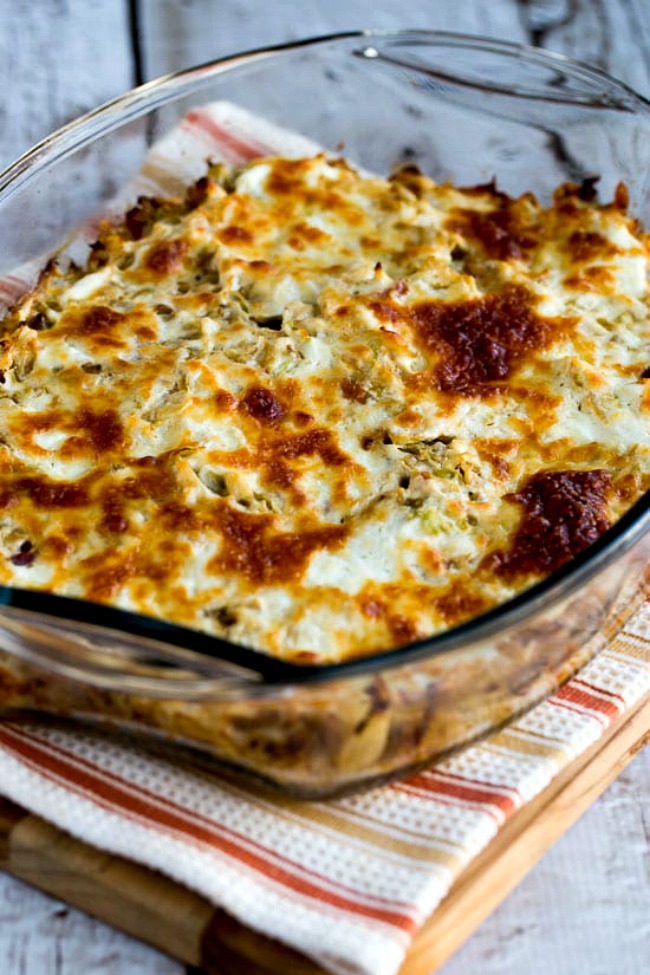 Twice Cooked Cabbage with Sour Cream and Bacon is another favorite way to cook cabbage as a side dish, and oh my! This is amazing.
If you happen to get leftover corned beef, there's a whole head of cabbage in this Low-Carb Reuben Bake. You can also make this with thick-sliced corned beef from the deli!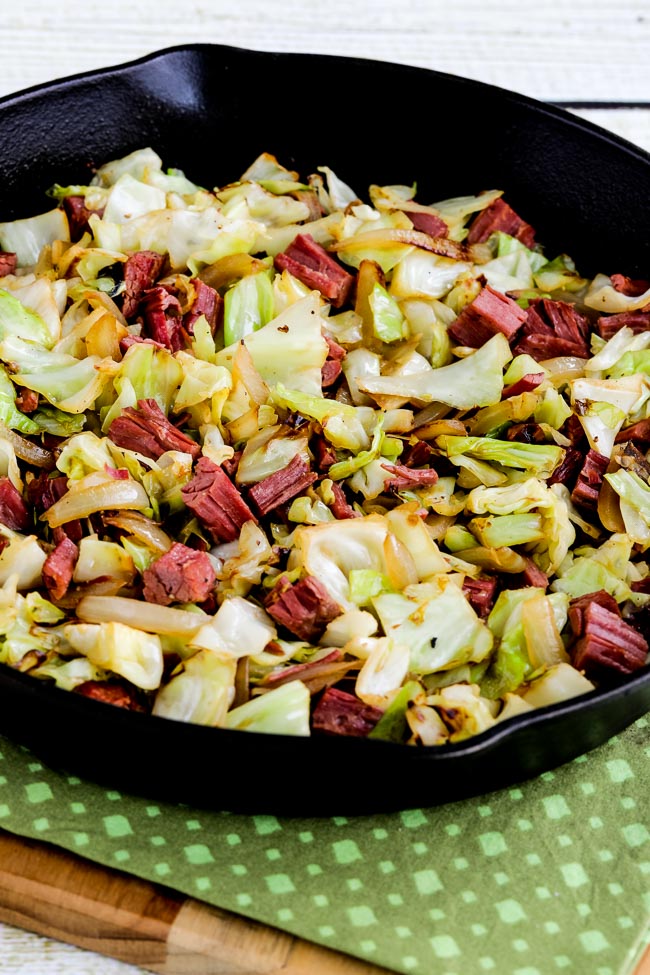 This delicious Fried Cabbage with Corned Beef is another quick, easy, and delicious way to use leftover corned beef!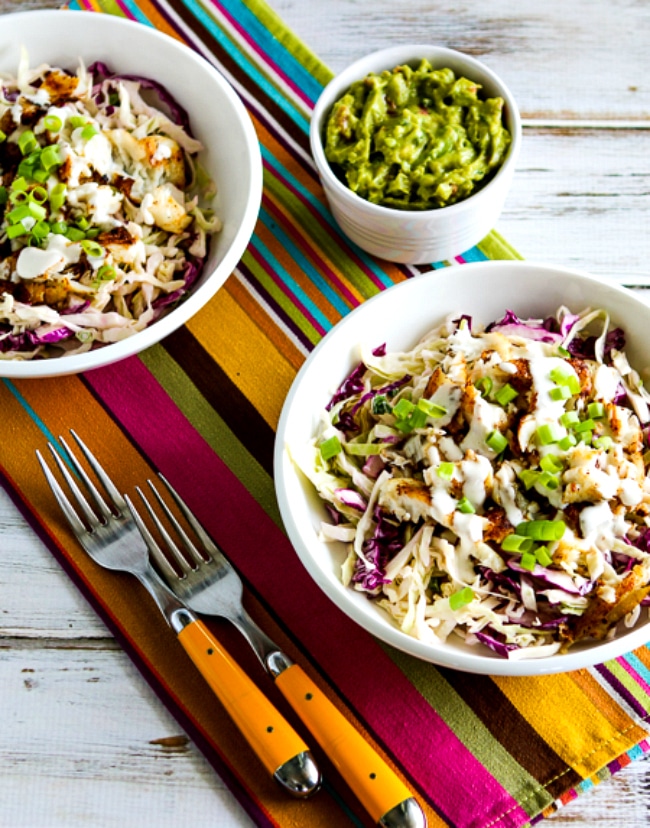 And finally, these Fish Taco Cabbage Bowls are a low-carb way to get the same flavors you love in fish tacos, and this recipe has been super popular on the blog!
More Low-Carb Cabbage Recipes: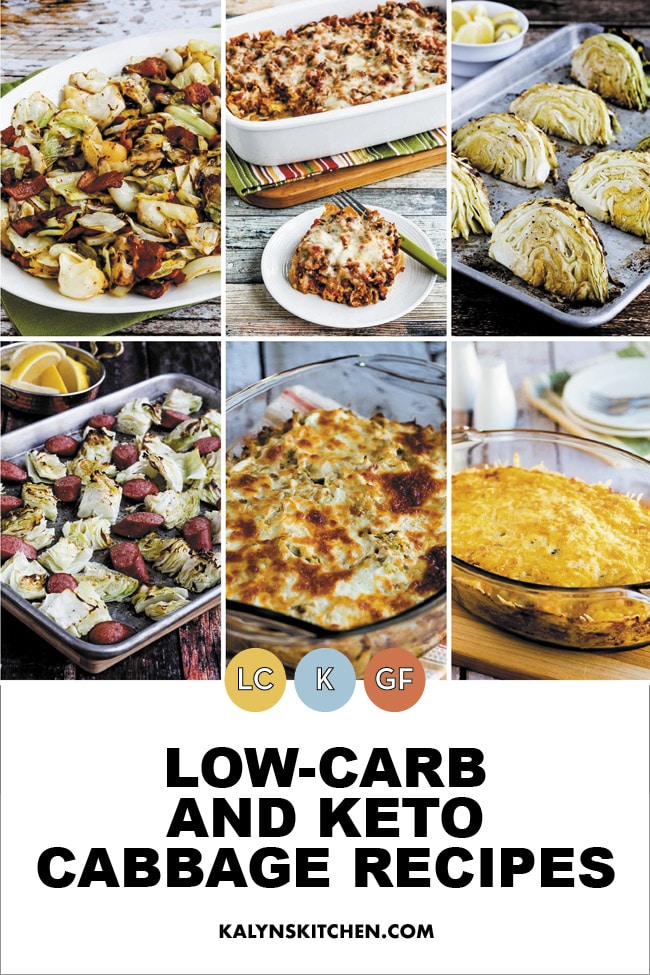 We are a participant in the Amazon Services LLC Associates Program, an affiliate advertising program designed to provide a means for us to earn fees by linking to Amazon.com and affiliated sites. As an Amazon Associate, I earn from qualifying purchases.