The Top Ten New Low-Carb and Keto Recipes of 2022
Here are my picks for The Top Ten New Low-Carb and Keto Recipes of 2022, and I love to look back at new favorites from the year. And I can never narrow it down to just ten new recipes, so there are a few honorable mentions that are also great!
PIN the Top Ten New Recipes of 2022 to try some later!
One of my favorite things about the holidays are year-end traditions, and that includes the tradition of spotlighting my favorite new recipes from the year that's ending! So here are my picks for the Top Ten New Low-Carb and Keto Recipes of 2022!
These ten recipes are the ones Kara and I loved when we tested the recipe, and a couple of them are things I've made several times for guests. I hope you enjoy trying some of our favorites in the new year, especially if you're one of the many people who get a lot stricter on carbs when January hits!
After the top ten picks I linked to a few other new recipes I really liked, and you'll also find the Top Ten Recipe lists from each year starting in 2007 (!) which is when I first started this fun year end tradition. Those lists are going to have some of the best recipes on my site, many of which have been updated and re-featured since they were first published.
I hope my readers are enjoying some quiet time as the year winds down, and I hope you have a great year ahead in 2023!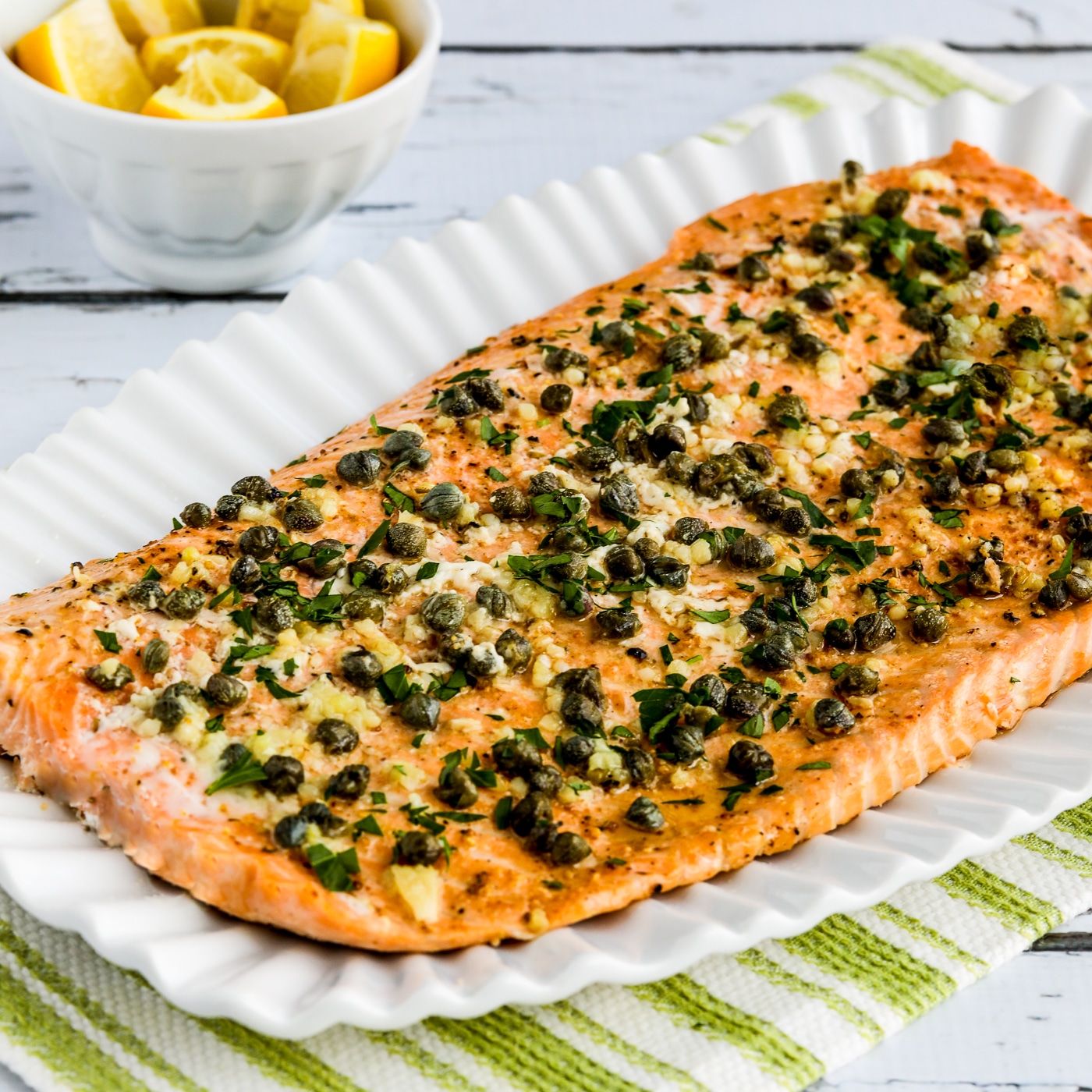 I never try to put the top ten new recipes in ranking order, but if I did do that this recipe for Slow Cooked Salmon with Butter, Garlic, Capers, and Lemon might actually be my pick for number one!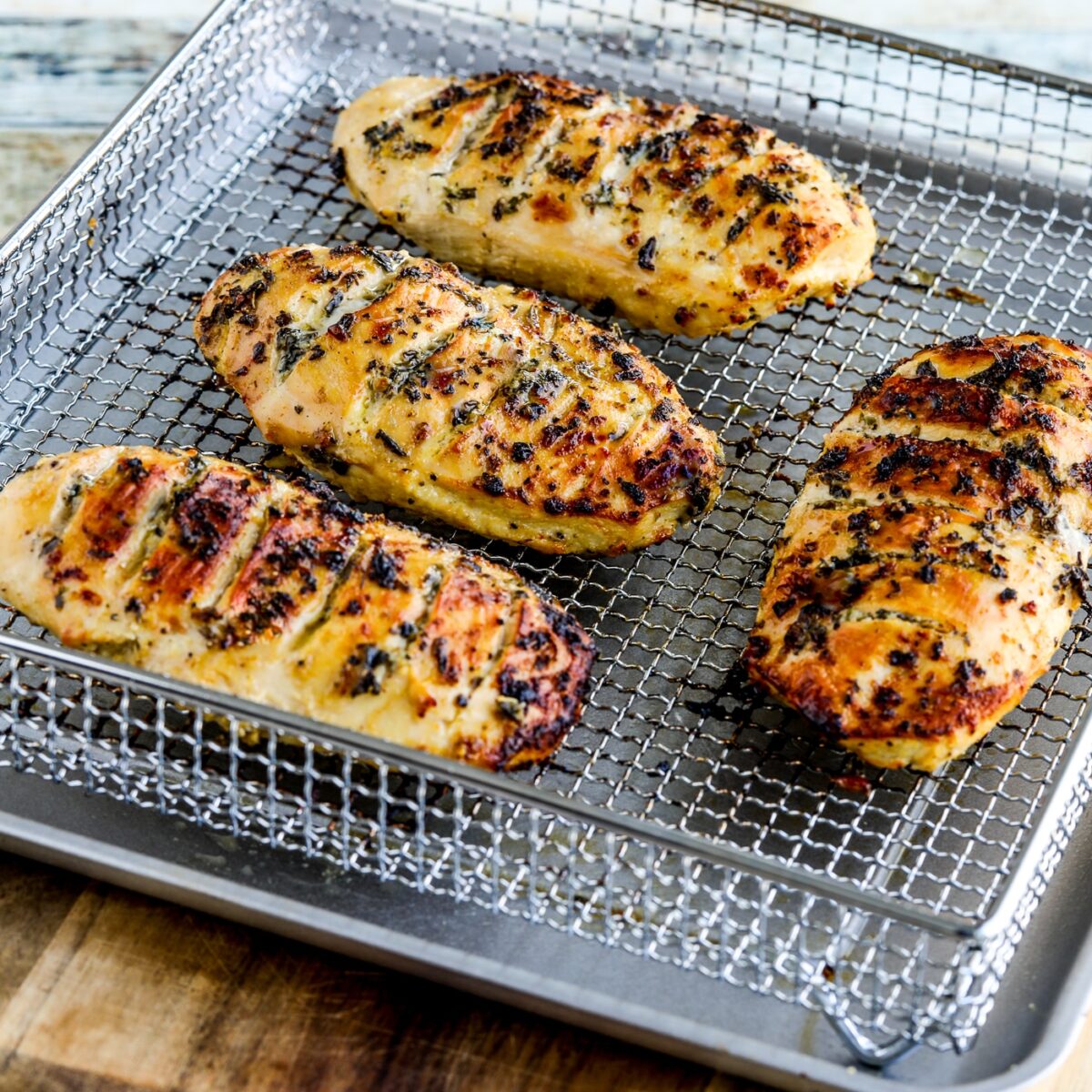 There were a lot of new Air Fryer recipes this year, and this recipe for Air Fryer Marinated Chicken Breasts was mega-popular!
In 2022 I discovered Fiber Gourmet Light Pasta (affiliate link) that's a lower-carb pasta made in Italy that has a lot of fiber to reduce the net carbs, and it set off a spree of cooking pasta at my house. This Baked Penne with Sausage is a recipe using this type of pasta that has a lot of sausage and cheese, and just a little pasta to make it a low-carb dish.
Air Fryer Turnip Fries were such a wow for me and Kara when we tested the recipe. And we loved them with the Utah Fry Sauce that's found at every hamburger joint in Utah, but there are other options for dipping too.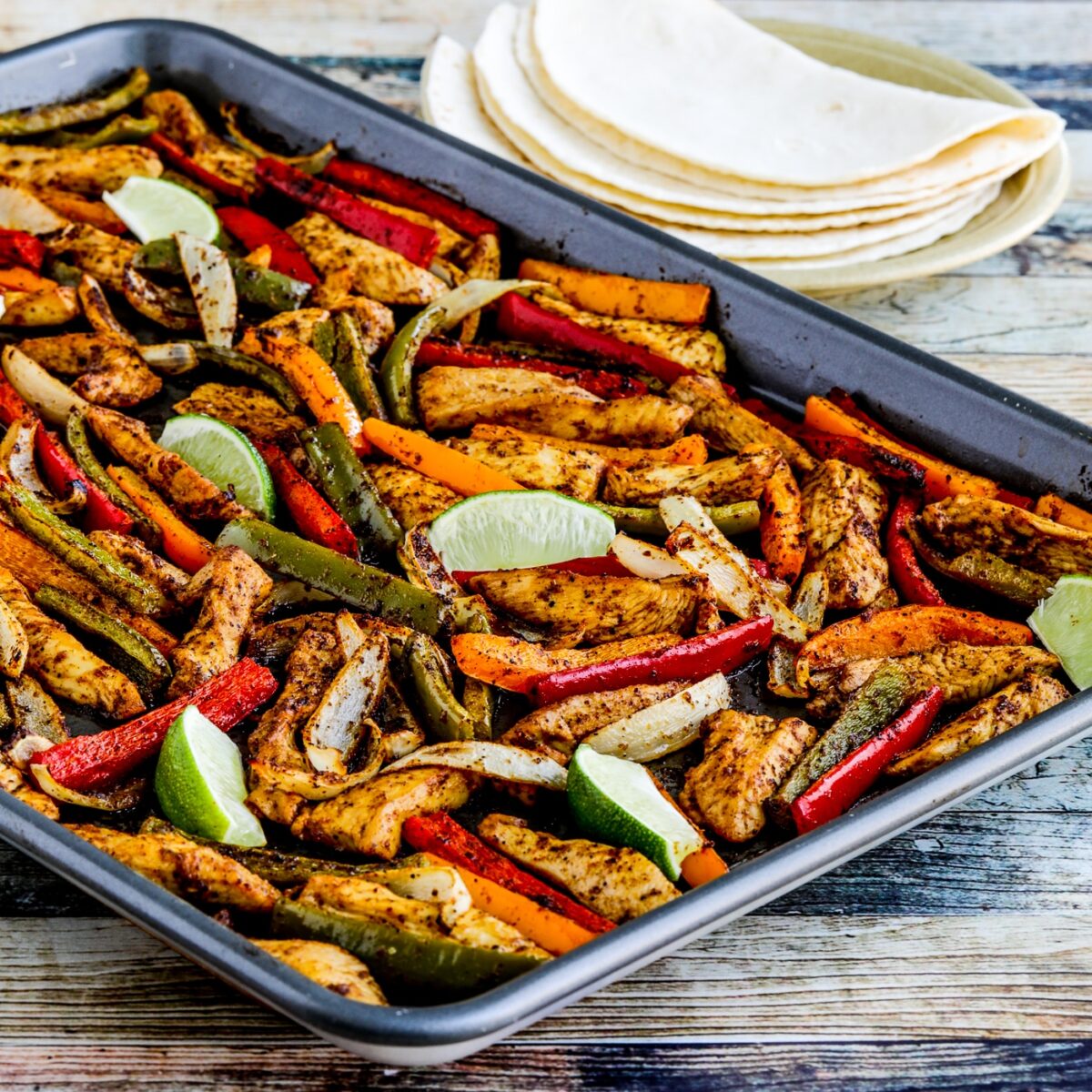 Sheet Pan Chicken Fajitas were so easy and tasty that if you're family likes these flavors, I bet this is a recipe you'll make over and over.
Instant Pot Taco Meat was inspired by my super-popular recipe for Slow Cooker Taco Meat, and I have to have a few containers of this spicy ground beef for tacos or taco salad in my freezer at all times!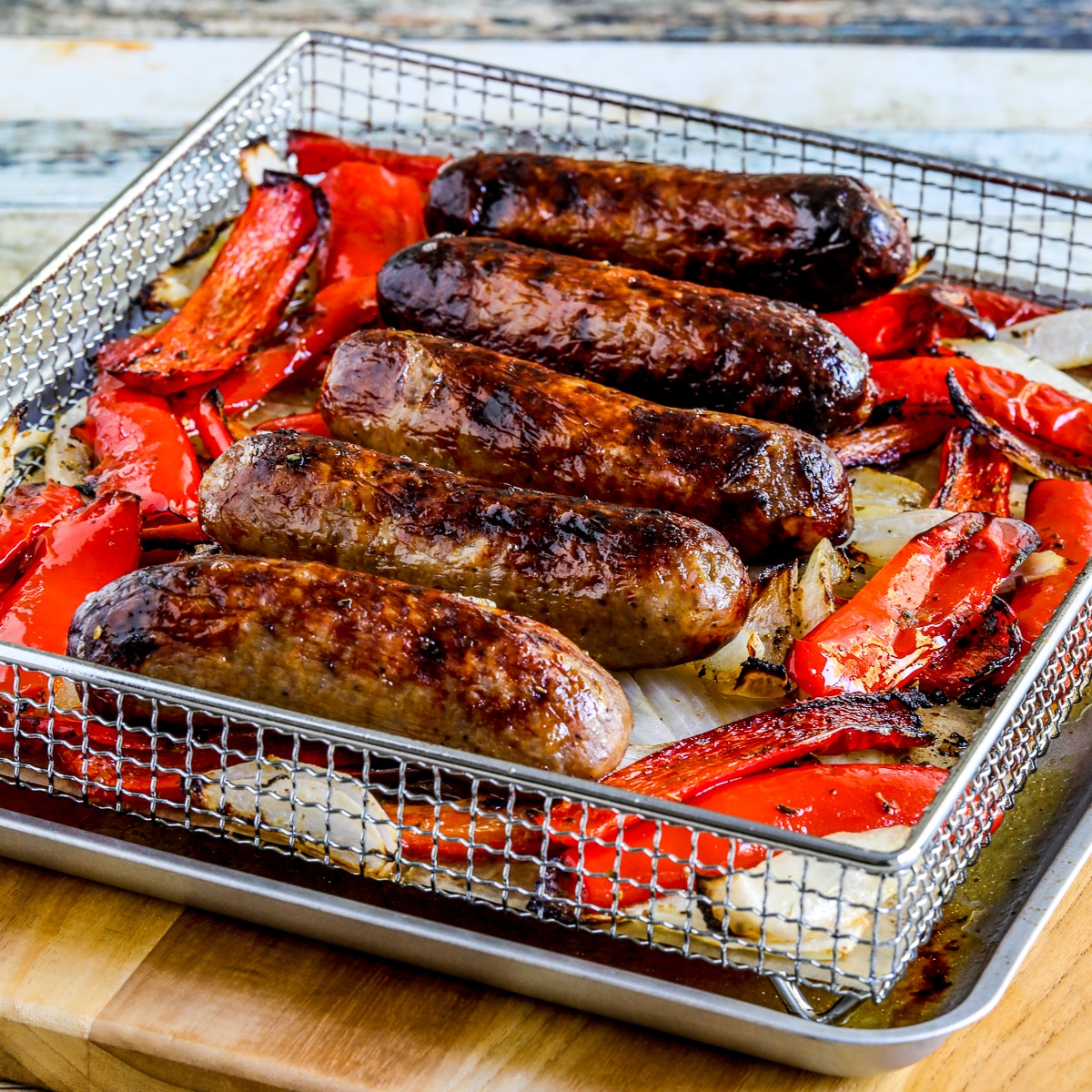 My love for Italian Sausage and Peppers is well-documented on the blog, and this extra-easy recipe for Air Fryer Sausage and Peppers is something I made quite a few times for easy dinners after I posted the recipe.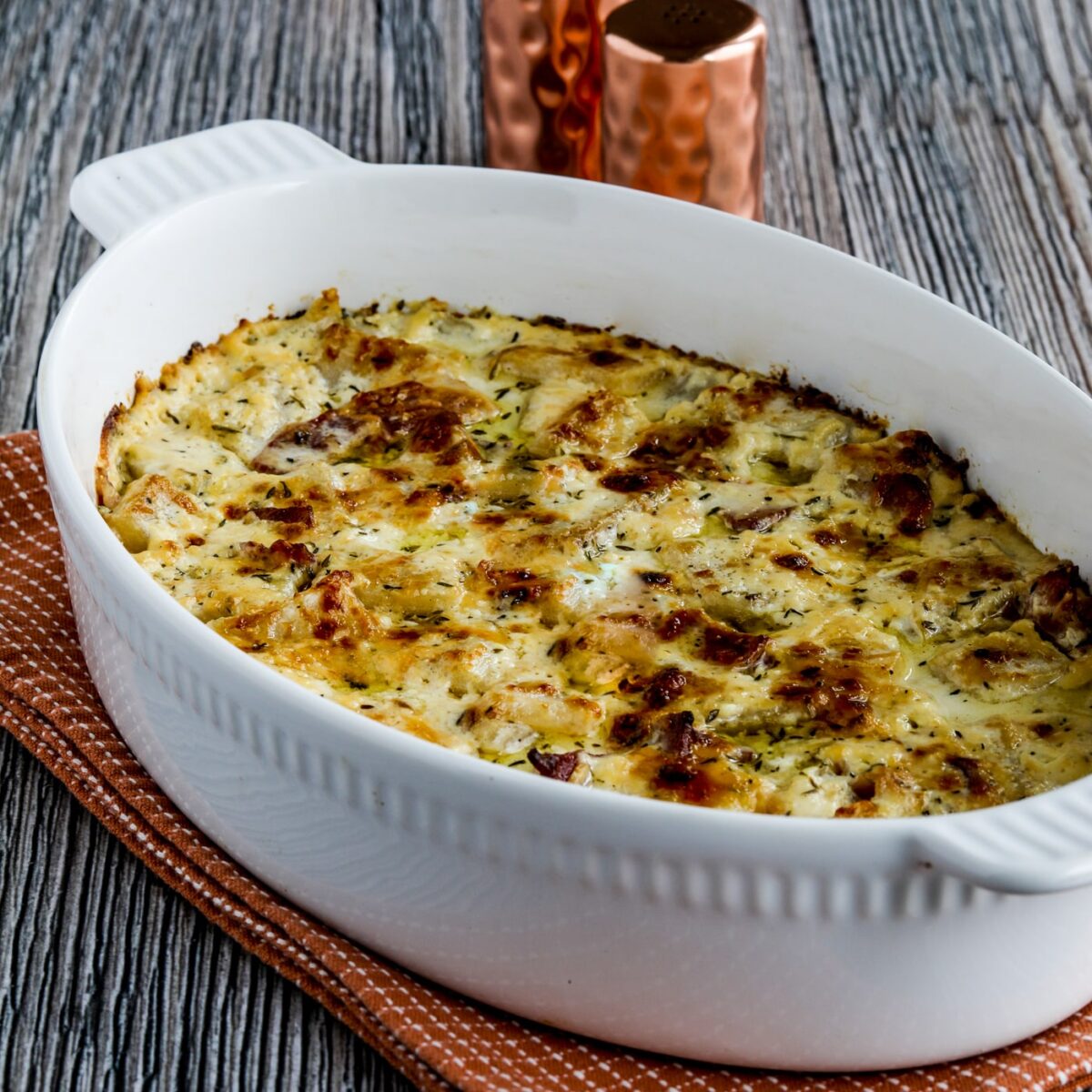 I guess 2022 was the year I re-discovered turnips as a low-carb vegetable, and we loved this Turnip Gratin with Bacon that's a perfect creamy side dish for a special meal. And if you've never cooked turnips, I am urging you to give them a chance!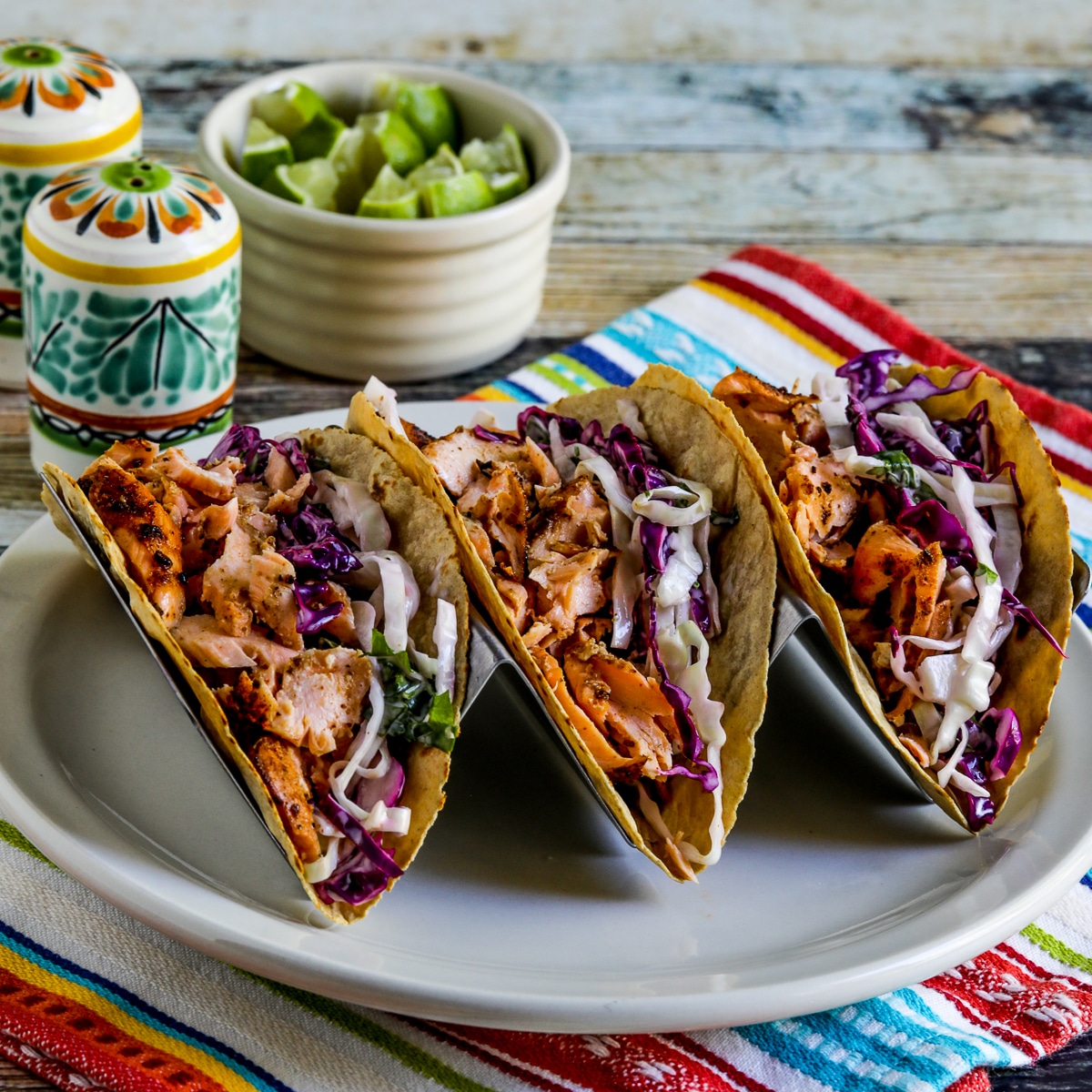 After I had Salmon Tacos in a restaurant I came up with this low-carb recipe for Salmon Tacos with Mexican Slaw, and you can cook the salmon in the Air Fryer, in the oven, or on the grill for this tasty and extra-easy dinner!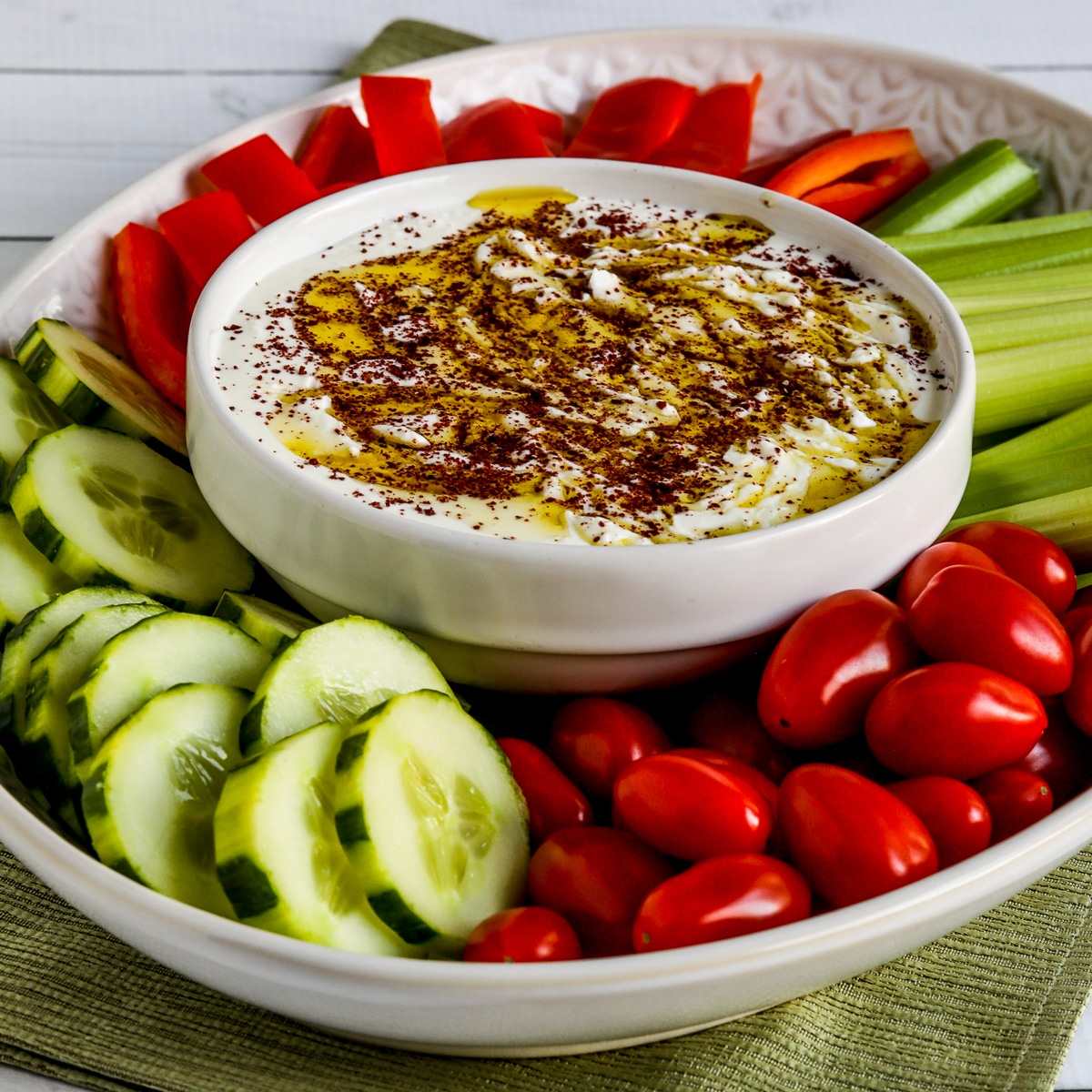 And even though I only posted it recently, this Whipped Feta Dip with Sumac has already become a favorite and it's my last pick for the Top Ten New Recipes of the year!
Some Honorable Mention Recipes from 2022:
More Best-of-the-Year Round-ups:
We are a participant in the Amazon Services LLC Associates Program, an affiliate advertising program designed to provide a means for us to earn fees by linking to Amazon.com and affiliated sites. As an Amazon Associate, I earn from qualifying purchases.