My Top Ten Low-Carb Salads with Feta Cheese
I'm a Feta Cheese lover, and this post has My Top Ten Low-Carb Salads with Feta Cheese! These are salads I make over and over when that Feta cheese craving hits me.
PIN the Salads with Feta Cheese to try some later!
If you're a regular reader of my blog you probably noticed that I am a devoted long-time fan of Feta Cheese. For me the tangy salty flavor of Feta adds goodness to so many dishes, and of course salads with Feta are always a hit with me. And I have already posted a huge round-up of Low-Carb and Keto Salads with Feta Cheese.
Those are all tasty salads, but I've made some new salads with Feta that have become favorites, so I thought it would be fun to narrow it down to My Top Ten Low-Carb Salads with Feta Cheese! It wasn't easy to choose only ten out of all the salads with Feta cheese that I've made through the years, but the salads that made the cut are all winners. These are salads I'd make for a family party, for dinner guests, or when I need a pot-luck salad to take to a party. I'd love to know if one of these low-carb salads with Feta has been a repeater at your house!
And if you're a Costco fan, I highly recommend the Kirkland Organic Feta they sell there, which is my new favorite brand of Feta (and a bargain too!) If you're a salad fan, you can use Salad Recipes for lots more tasty low-carb salad ideas.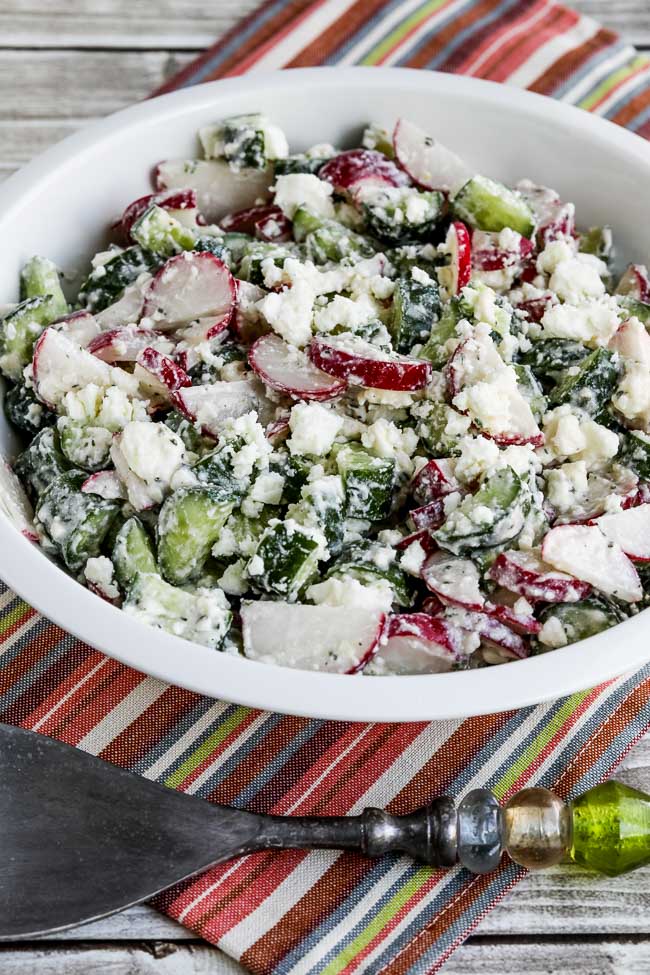 This Cucumber and Radish Salad with Feta Dressing just screams summer, and if you can get fresh garden cucumbers that will only make the salad better!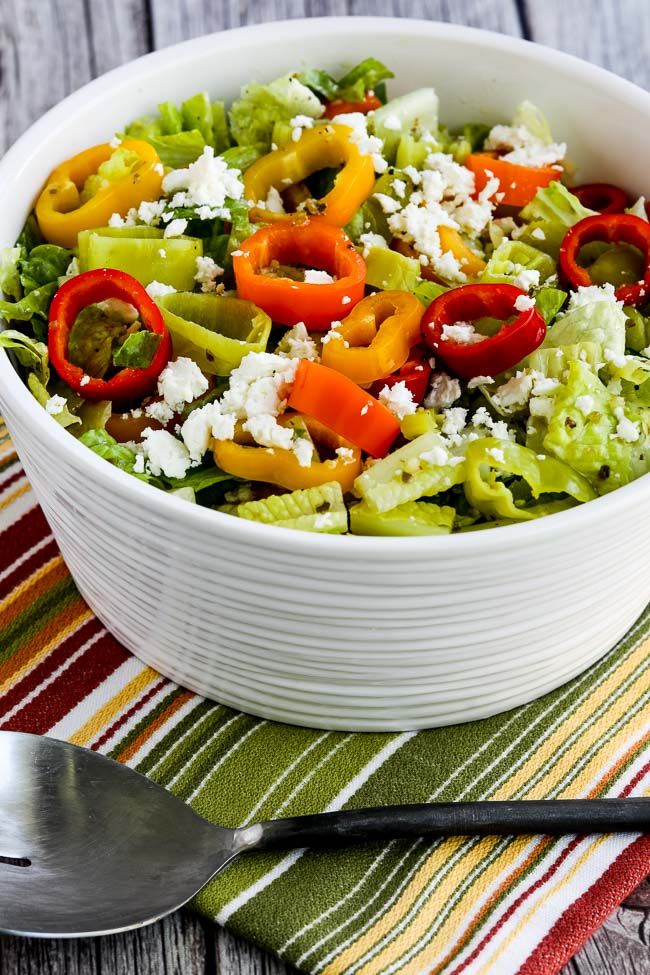 Peperoncini Chopped Salad with Romaine, Peppers, and Feta is a salad I've made many, many times for family parties, and several members of my extended family are huge fans of this salad!

Broccoli Salad with Feta and Almonds is a salad recipe I rediscovered a few years ago, and since then it's been on regular rotation as a favorite salad to make for guests. DO NOT skip the fried almonds; they are amazing in this salad.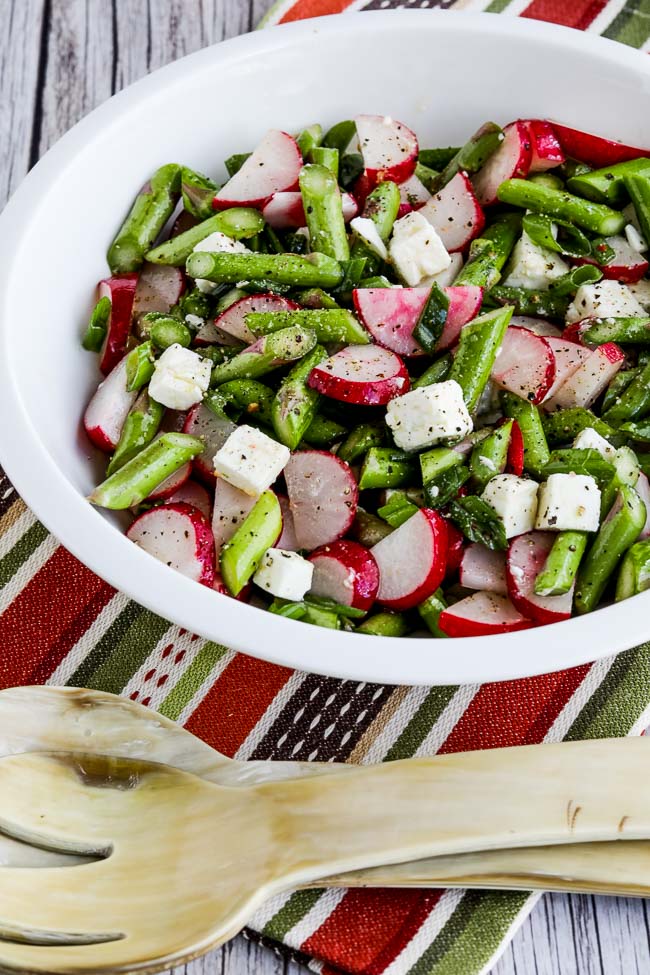 If you haven't had raw asparagus in a salad, it's mild and slightly sweet tasting, and we loved this Asparagus and Radish Salad with Feta when we tested the recipe this spring.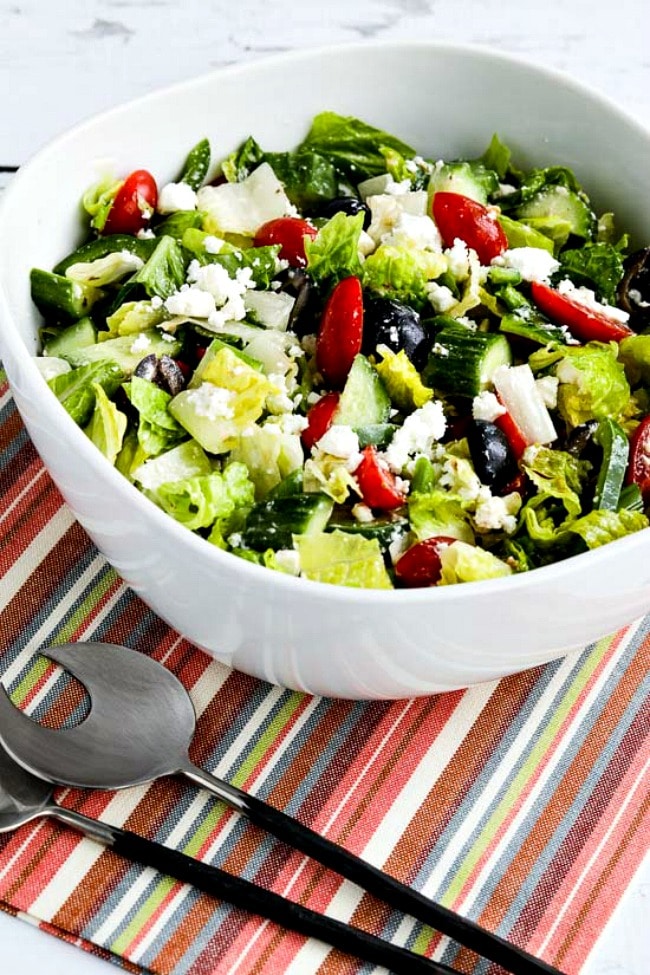 It's simple and pretty basic, but this American Greek Salad with Lettuce is a salad I've made over and over for parties. I call it "American" Greek salad because in Greece salads like this never have lettuce, and sometimes I really shake things up by using Blue Cheese dressing.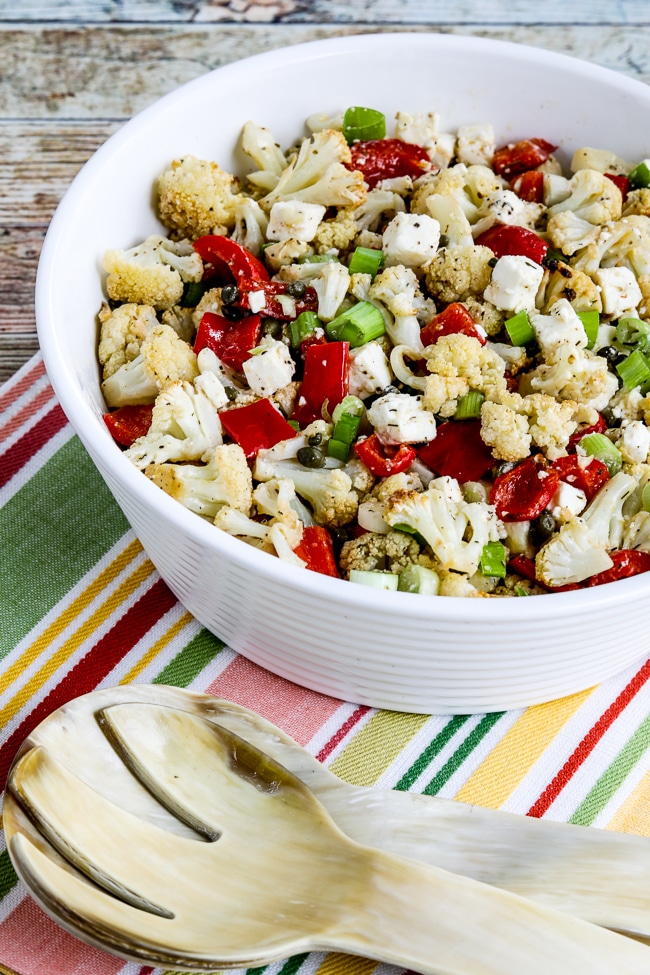 Roasted Cauliflower Salad with Feta, Capers, and Red Pepper is a salad that will show you how cauliflower can be such a winner for a salad ingredient, and you'll probably make this over and over once you try it!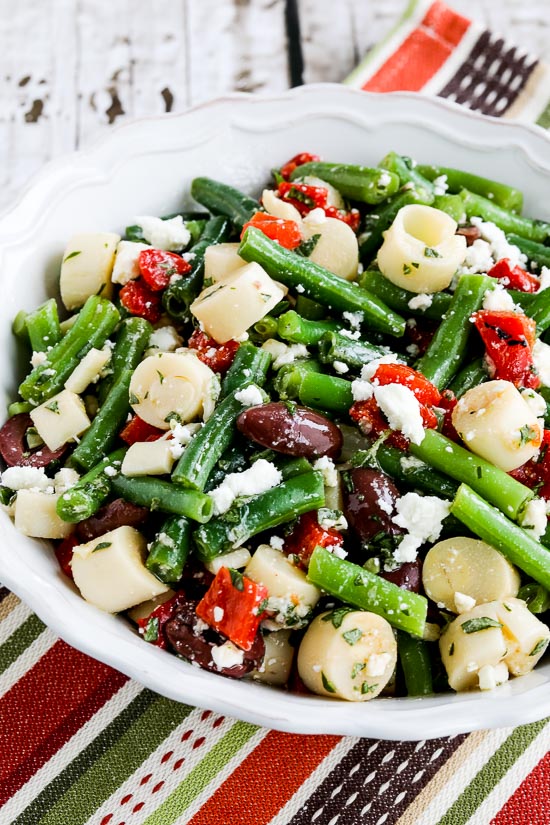 Green Bean Salad with Hearts of Palm is another salad with so many of my favorite summer ingredients. I can no longer find the big jars of hearts of palm at Costco (sob!) so use less of those if you have to buy the pricey ones at the grocery store.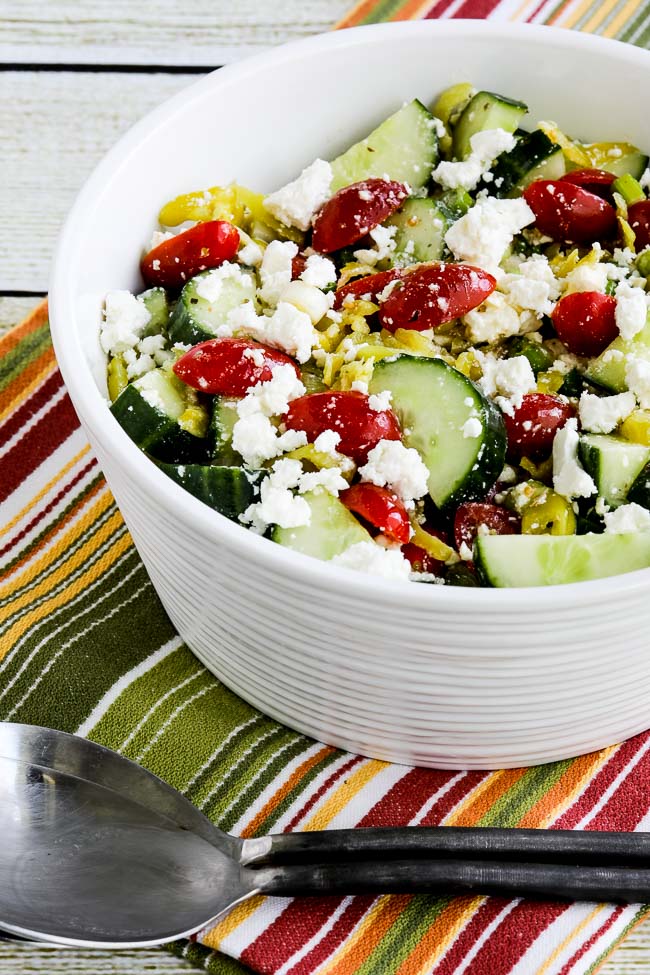 This Spicy Tomato-Cucumber Salad with Peperoncini is a pretty new recipe, but I think I've already made it four times for a party, and I can tell this is a salad I'll make over and over. And my brother-in-law made this salad right away after I took it to a family party, which I thought was definitely a compliment for the recipe!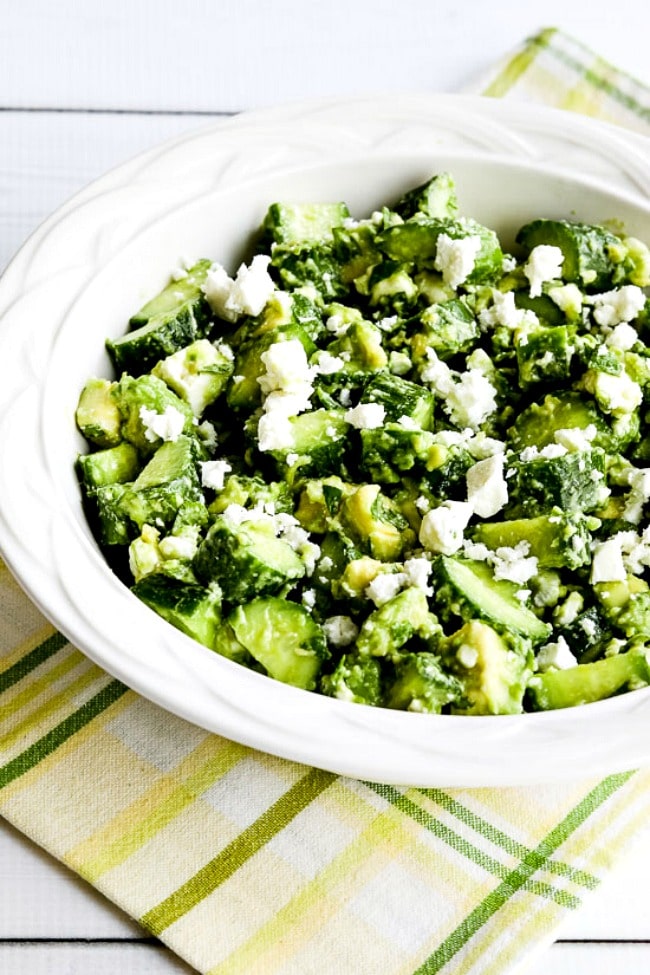 Cucumbers and Feta are a perfect combination, and this Cucumber and Avocado Salad with Lime, Mint, and Feta adds avocado and a touch of lime for a salad you'll make over and over!

And finally, this Green Bean Salad with Greek Olives and Feta Cheese is another salad with barely-tender green beans and Greek flavors and I love this combination. I use sweet onions which do have some carbs; just use less of those if you prefer.
Let us know in the comments if any of these are among your favorite salads with Feta!
We are a participant in the Amazon Services LLC Associates Program, an affiliate advertising program designed to provide a means for us to earn fees by linking to Amazon.com and affiliated sites. As an Amazon Associate, I earn from qualifying purchases.