Low-Carb and Keto Salads with Feta Cheese
These Low-Carb and Keto Salads with Feta Cheese are perfect for people like me who can eat Feta Cheese every day and never get tired of it! And this post has 25 amazing Keto salads with Feta cheese!
PIN the Salads with Feta Cheese to try some later!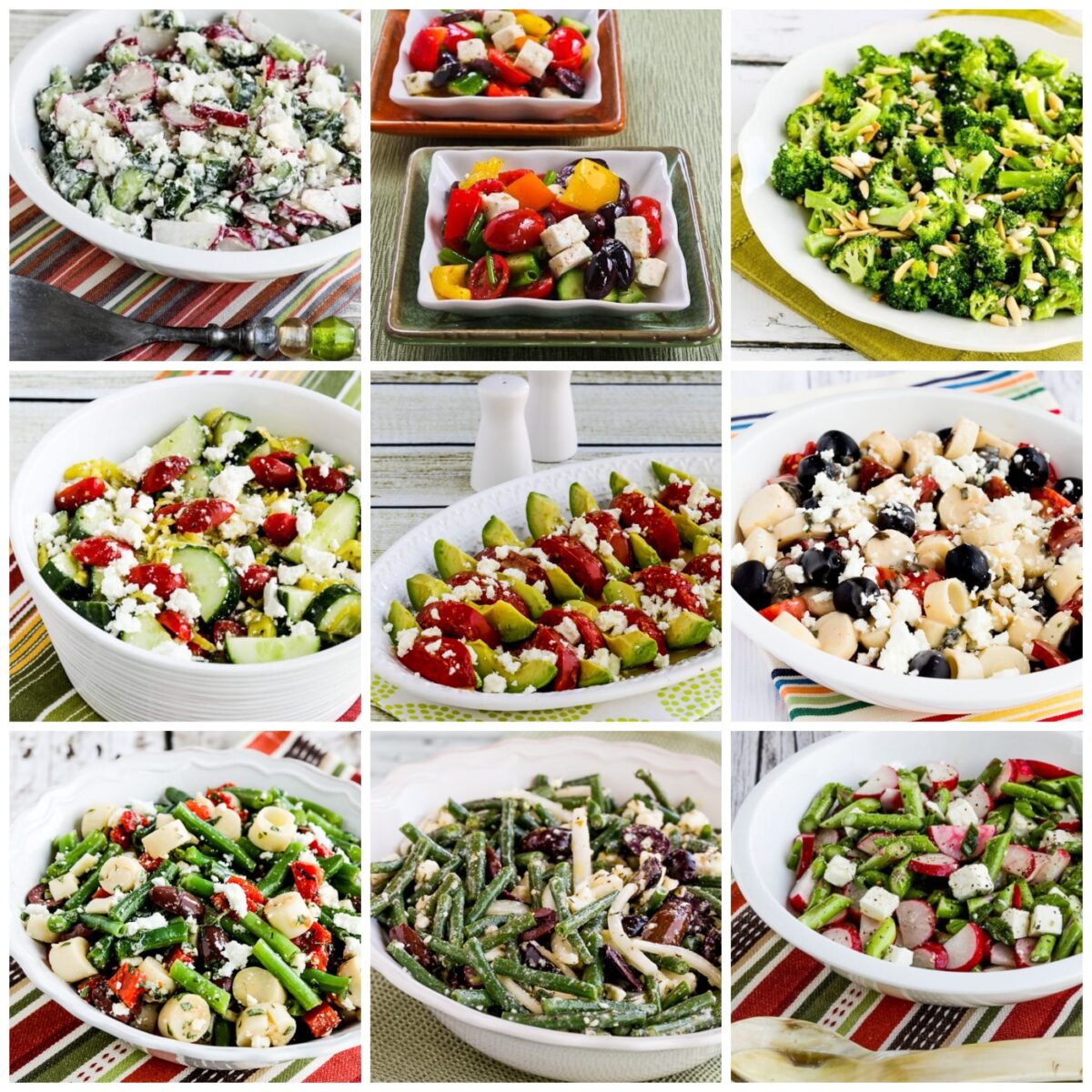 If you're a regular reader you won't be surprised to see this big collection of Low-Carb and Keto Salads with Feta Cheese, because my long-time love affair with Feta Cheese is well-documented on the blog!
And although I love Feta in cooked dishes, it's salads with Feta Cheese that I make the most, and there are more than 25 salads with Feta featured here that I make all year long.
And when the weather is hot I'll happily make one of these keto salads that include Feta and call it dinner! If you're one of those people like me who love Feta cheese, choose a salad with ingredients that appeal to you and enjoy.
What is my favorite brand of Feta cheese?
I do have a fairly strong preference for sheep's milk Feta. If you shop at Costco, be sure to check out Kirkland Organic Feta, which is my new favorite Feta! But truthfully I don't think I've ever tried any Feta that I didn't think was delicious.
Want more ideas for salad with Feta?
I decided I had to stop at 25 salads with Feta for this recipe collection, but if you want even more ideas you can use Salad Recipes to find more tasty salads.
How do you get the complete recipe?
Just click or tap any recipe title to see the complete recipe on Kalyn's Kitchen, and enjoy!
Green Bean Salad with Hearts of Palm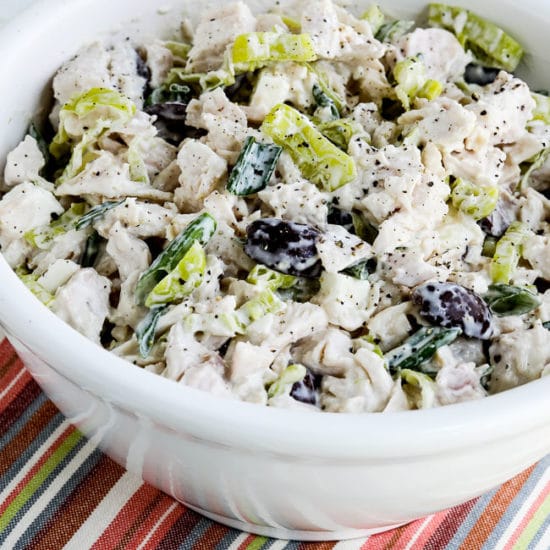 Greek Peperoncini Chicken Salad
Green Bean Salad with Greek Olives and Feta Cheese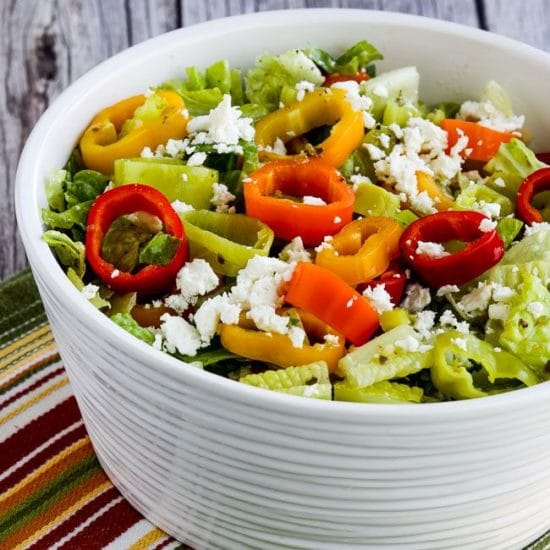 Peperoncini Chopped Salad with Romaine, Peppers, and Feta
Roasted Cauliflower Salad with Feta, Capers, and Red Pepper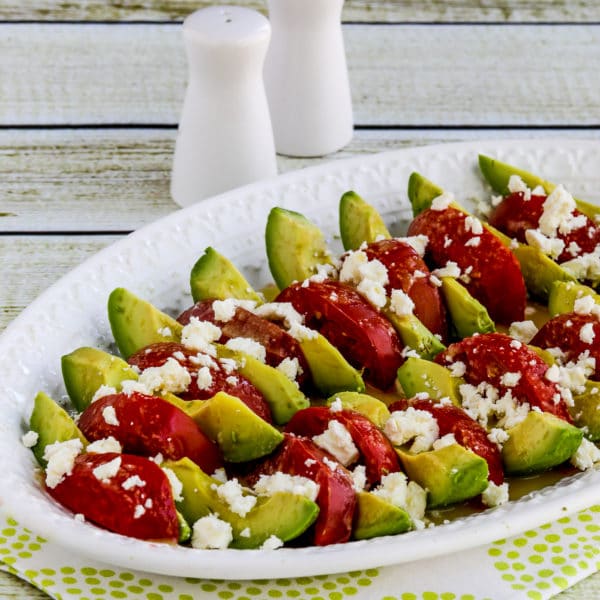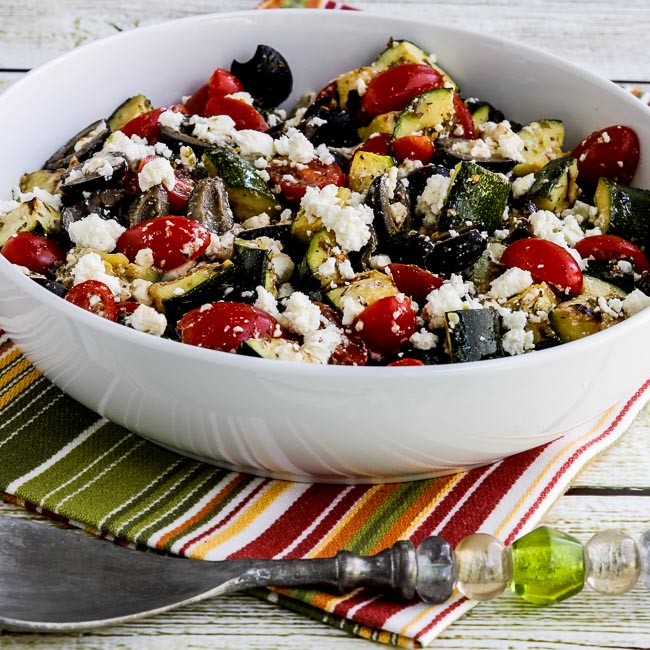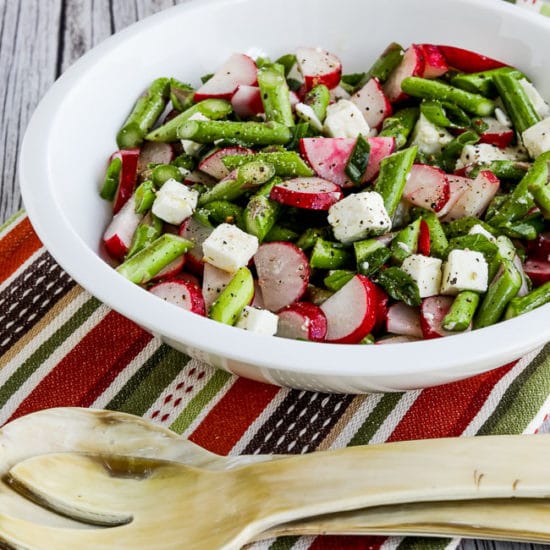 Asparagus and Radish Salad with Feta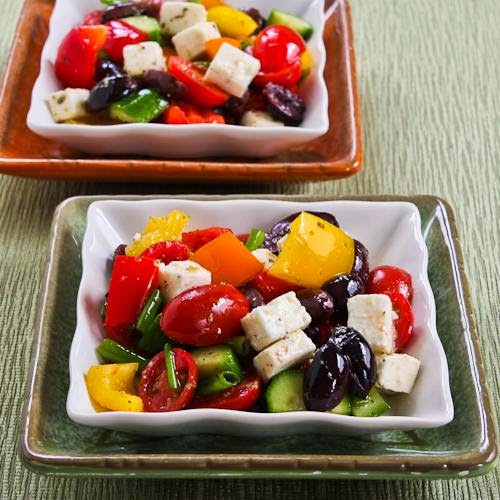 Broccoli Salad with Feta and Almonds
Tomato Salad with Hearts of Palm, Olives, and Feta
Asparagus Salad with Cherry Tomatoes, Kalamata Olives, and Feta
Tomato Cucumber Salad with Peperoncini
Lots more tasty salads with Feta Cheese!
We are a participant in the Amazon Services LLC Associates Program, an affiliate advertising program designed to provide a means for us to earn fees by linking to Amazon.com and affiliated sites. As an Amazon Associate, I earn from qualifying purchases.