Low-Carb Recipes with Pace Picante Sauce
Pace Picante Sauce doesn't have added sugar, and I love to use it when I want that spicy Southwestern flavor in a recipe. And I'm updating this post so it now features 15 amazing low-carb recipes with tasty Pace Picante Sauce; enjoy!
PIN the Low-Carb Recipes with Pace Picante Sauce to try some later!
I love sharing ingredients and products that I buy regularly and adding them to my list of Kalyn's Kitchen Picks, and Pace Picante Sauce is a product I've loved so much and used for so long that I can't remember when I didn't have a jar of this in the fridge. If you haven't tried this tasty version of salsa, I hope one or two of my Low-Carb Recipes with Pace Picante Sauce can entice you to try it.
I first fell in love with Pace just for the flavor, and back in the day I ate plenty of Pace Picante Sauce with chips before I started on a healthier eating path. And now I use this product to add a Southwestern flavor to low-carb soups, stews, and slow cooker or Instant Pot dishes, as well as tacos and recipes with taco flavors. It comes in mild, medium, or hot, and I buy the medium spicy one the most. But if you're cooking for kids you may prefer the mild version, which still has loads of good flavor.
And I know some people will wonder, so I want to state clearly that Pace has never compensated me in any way to use or promote their products! I'm pretty sure they have never heard of me or my little blog!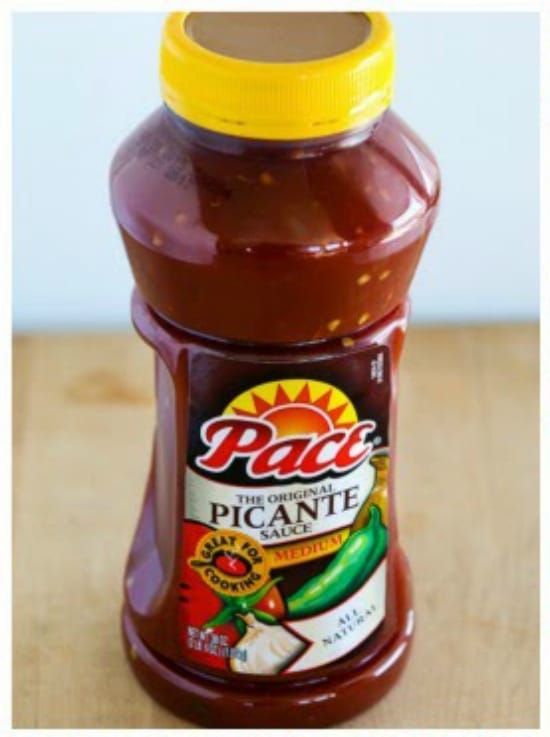 Why is Pace Picante Sauce so healthy and low in carbs?
Pace Picante Sauce has no added sugar; it's made with crushed tomatoes, fresh Jalapeno peppers, fresh onions, distilled vinegar, dehydrated onions, salt, dehydrated garlic, and natural flavors. It has 1 carb per tablespoon, which comes from the natural sugar found in the tomatoes. When you're using it you don't need huge amounts to add plenty of Southwestern flavor and this is great to use in a sauce for a dish where there are mainly low-carb ingredients.
Where Can You Buy Pace Picante Sauce?
Pace Picante Sauce (affiliate link) is widely available, in fact I bet it's is sold in nearly every grocery store in the U.S. I like to buy the two-packs at Costco so I always have this in the pantry.
Low-Carb Recipes with Pace Picante Sauce: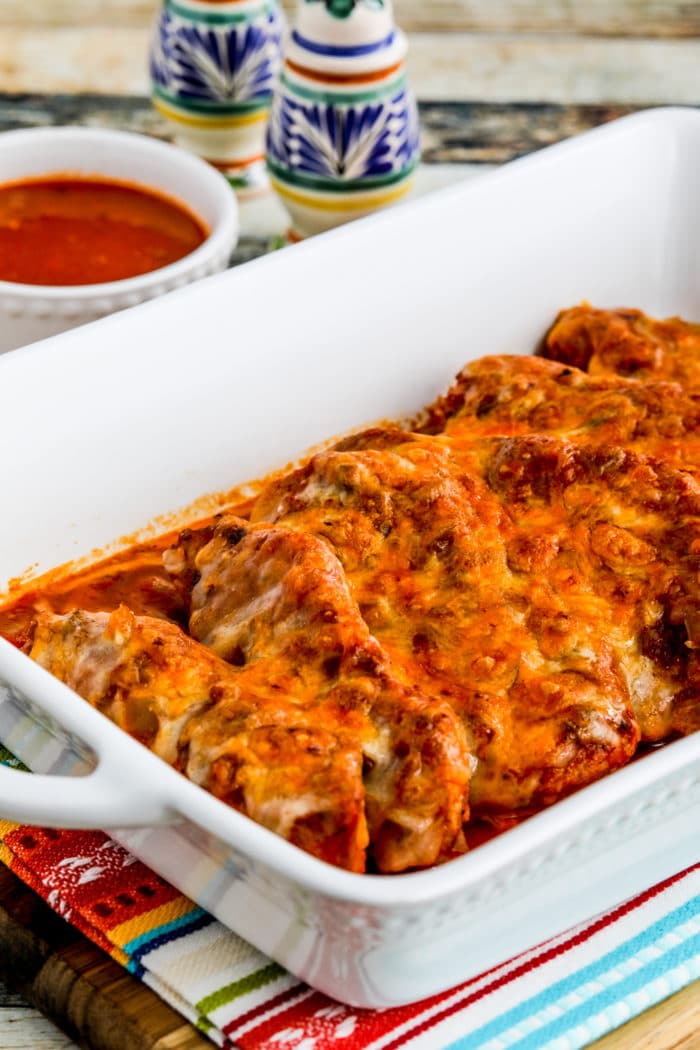 These Slow Cooker Salsa Pork Chops are tasty and oh so easy to make, and I also have Instant Pot Salsa Pork Chops if you prefer that method!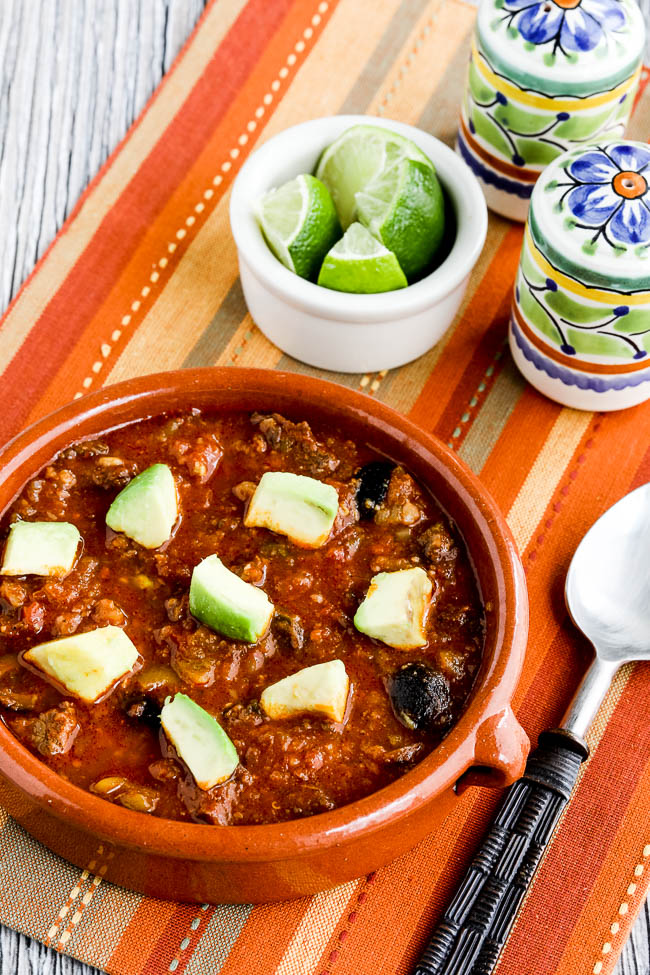 This Instant Pot (or Slow Cooker) Southwestern Beef Stew is a delicious tummy-warming stew with olives and the Pace Picante Sauce adds delicious flavor to this dish!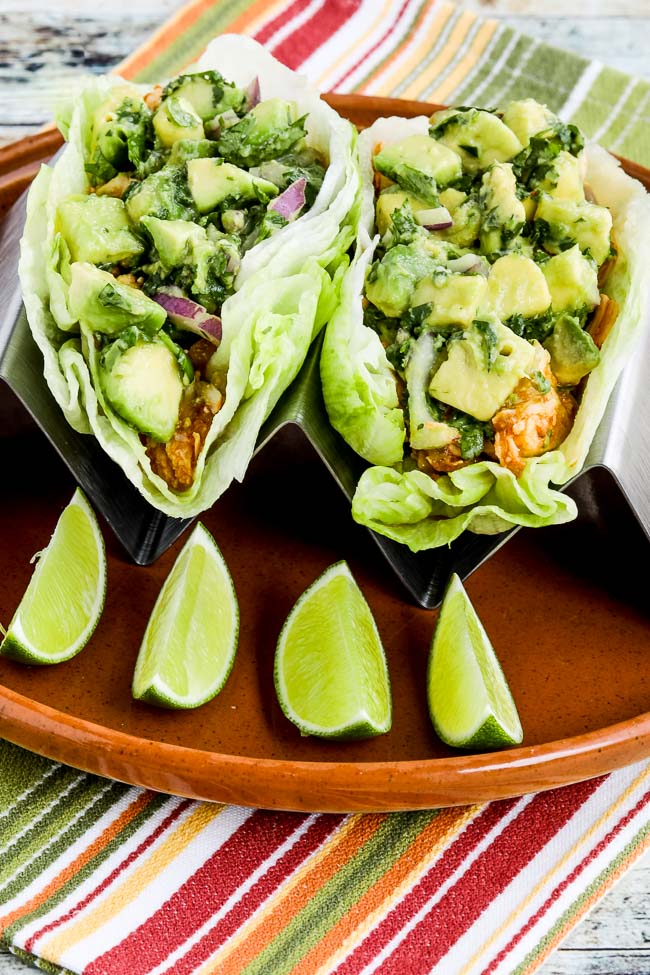 Spicy Shredded Chicken Lettuce Wrap Tacos can be made in the slow cooker or the Instant Pot and the spicy chicken is delicious with avocado salsa!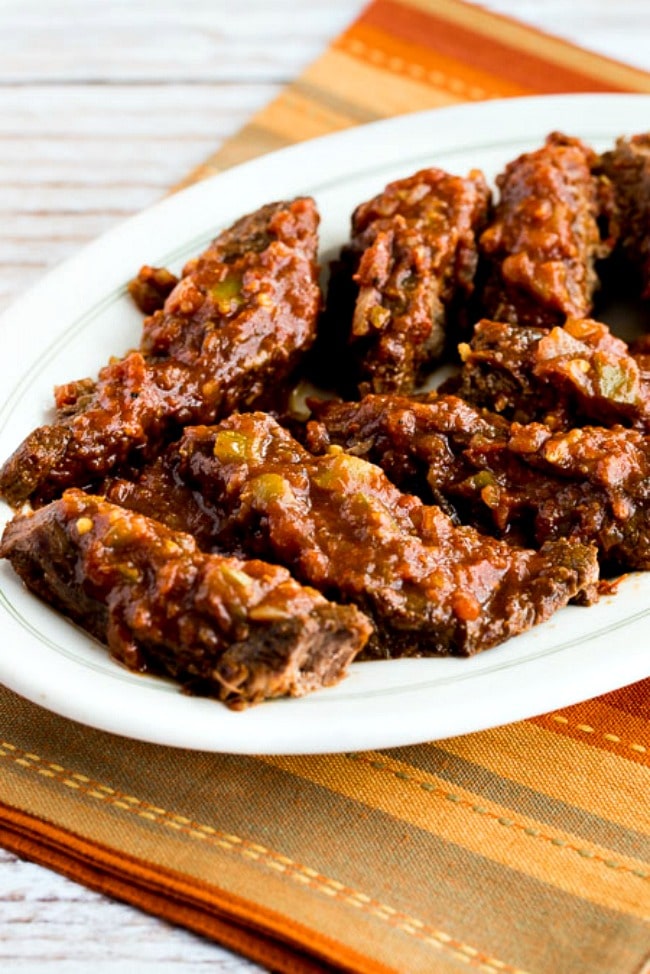 Slow Cooker Low-Carb Southwestern Pot Roast is delicious served as a pot-roast meal, or shred the tasty meat apart and use in tacos or burritos with low-carb tortillas! And there's also a recipe for Instant Pot Low-Carb Southwestern Pot Roast if you prefer that method.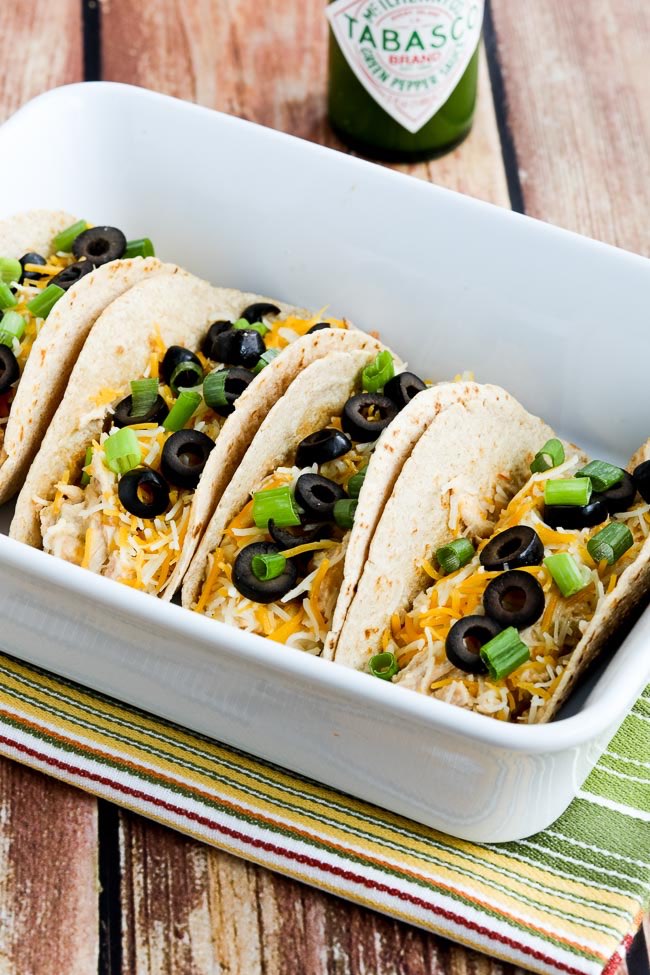 Instant Pot (or Slow Cooker) Low-Carb Cheesy Chicken Tacos use Pace Picante Sauce, cream cheese, canned green chiles, and of course plenty of cheese to add amazing flavor to the chicken taco filling!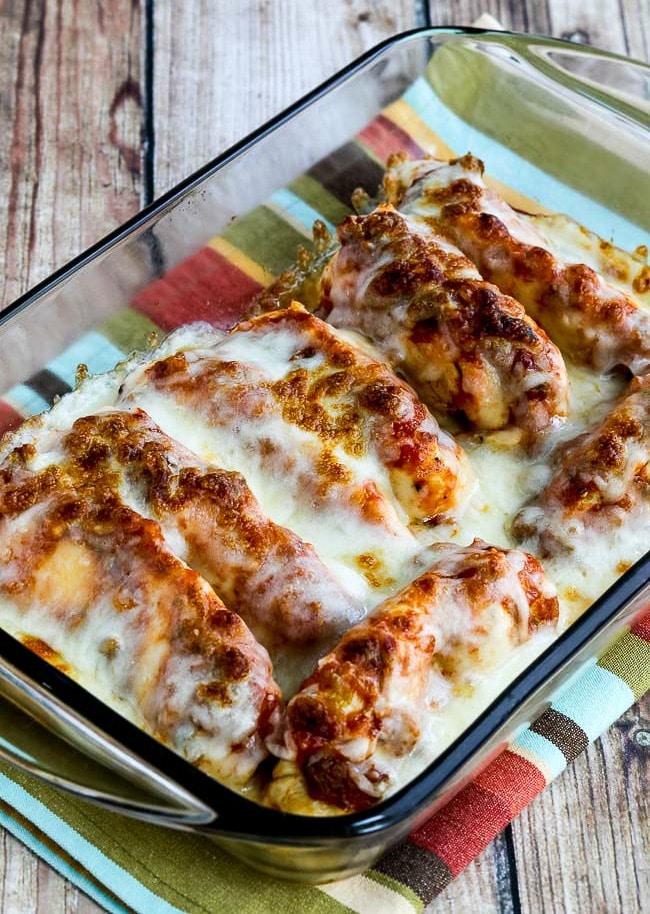 Instant Pot Salsa Chicken is another super-easy recipe, and this has been hugely popular on the site. There's also a recipe for Slow Cooker Salsa Chicken, if you prefer that method!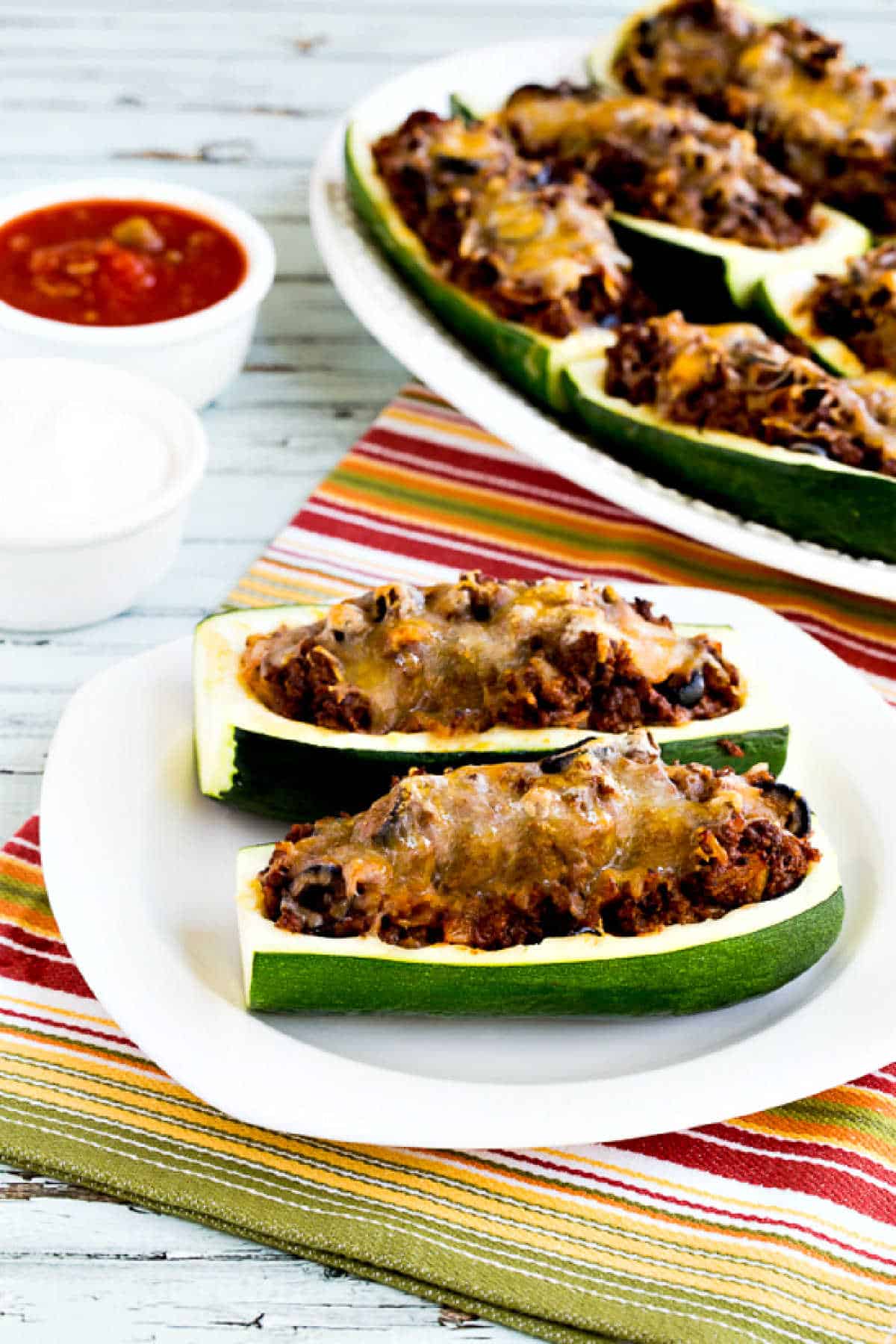 Taco Zucchini Boats</aare a fun way to satisfy that taco craving without too many carbs, and be sure to take advantage of this recipe when zucchini is abundant!
More Recipes with Pace Picante Sauce:
More About Kalyn's Kitchen Picks:
I purchased the Pace Picante Sauce used in these recipes myself and Pace has no idea that I'm writing about their product. All items featured as Kalyn's Kitchen Picks are things I happily buy over and over, and because I want readers to know that my opinions are completely unbiased, I don't accept review products from the many companies who offer to send them to me. You can see the complete list of products I've liked enough to feature at Kalyn's Kitchen Picks.
We are a participant in the Amazon Services LLC Associates Program, an affiliate advertising program designed to provide a means for us to earn fees by linking to Amazon.com and affiliated sites. As an Amazon Associate, I earn from qualifying purchases.