Kalyn's Kitchen Picks: Roasted Red Peppers
Freshly roasted red peppers are always wonderful, but these Roasted Red Peppers in a jar are great when you can't roast your own! And red peppers taste amazing in a wide variety of dishes and this post has links to my favorite recipes using them.
PIN Roasted Red Peppers to find the recipes later!
I love Roasted Red Peppers as a pantry ingredient. Of course you can roast your own red peppers, and the freshly roasted peppers are fantastic. But when you don't have that much time, using red peppers from a jar is quick and the jarred peppers are amazingly flavorful.
My regular grocery store carries two brands of jarred red peppers, but these Mount Olive Roasted Red Peppers are cheaper and so consistently good that they're the ones I always reach for, and I've been buying this brand for over twenty years now! But if your store doesn't carry this brand, there are lots of good options for Roasted Red Peppers in a jar (affiliate link) and they're something you'll always find in my pantry!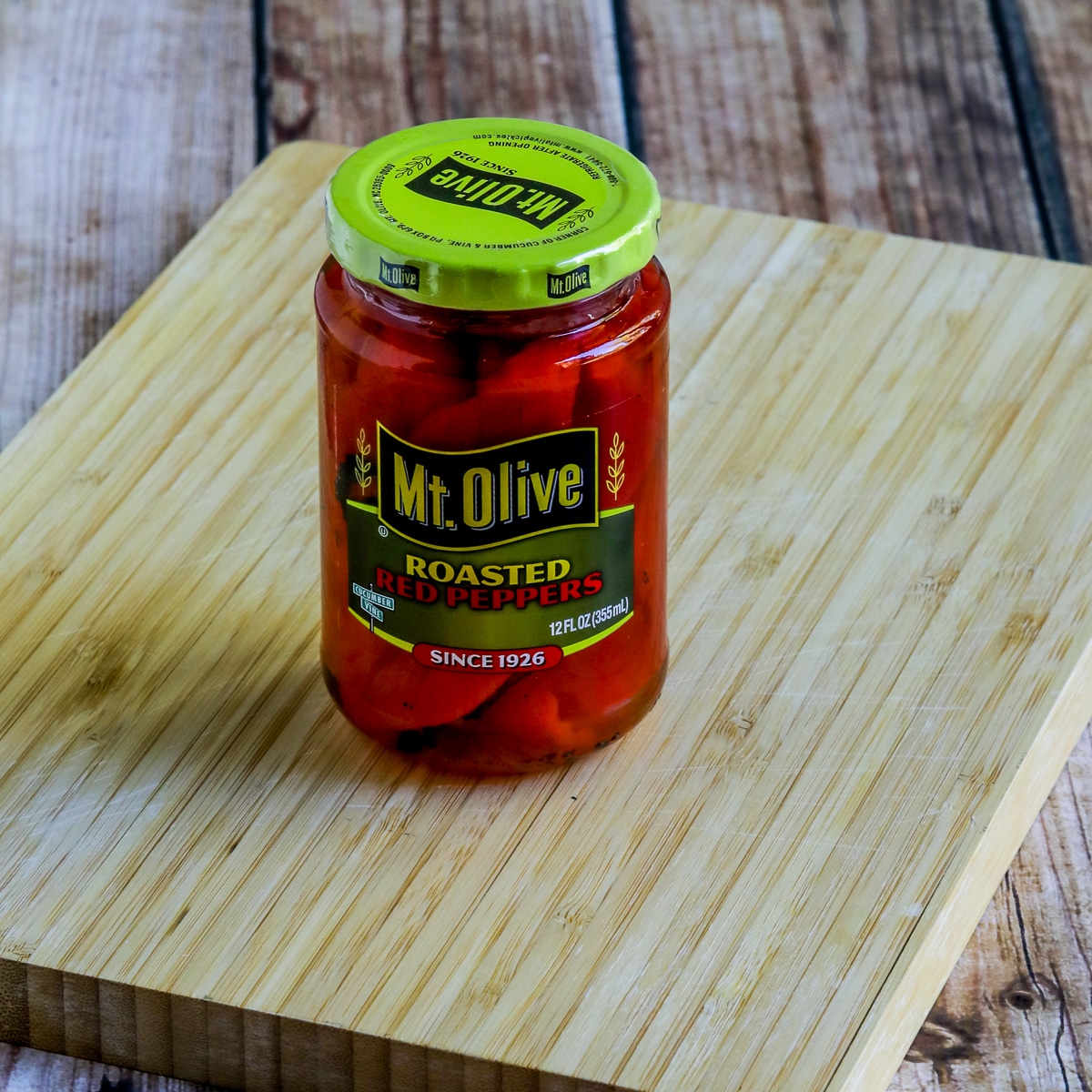 This has been one of my Kalyn's Kitchen Picks for quite a few years now, and it's a perfect example of one of those products that I happily buy it over and over. Just in case you're looking at that jar and wondering how I'd use this type of roasted red pepper, below are some favorite recipes from the blog that use them.
Sauces and Dips with Red Peppers:
Soup with Red Peppers:
Main Dishes with Red Peppers:
Breakfast Dishes with Red Peppers:
Vegetable Dishes with Red Peppers:
Salads with Red Peppers:
About Kalyn's Kitchen Picks:
Everything I feature for Kalyn's Kitchen Picks is a product I've used myself and would happily buy over and over again. (Mount Olive has never sent me any red peppers, and they have no idea I'm writing about their product.
We are a participant in the Amazon Services LLC Associates Program, an affiliate advertising program designed to provide a means for us to earn fees by linking to Amazon.com and affiliated sites. As an Amazon Associate, I earn from qualifying purchases.