Ten Grilling Recipes Your Family Will Love
Most people love food cooked on the grill and here's a great collection of Ten Grilling Recipes Your Family Will Love! I hope some of these low-carb and delicious family-friendly ideas for grilled food will become regulars on your dinner rotation!
Click to PIN Ten Grilling Recipes Your Family Will Love!
I'm always glad when grilling season is here, and to start out the season I'm sharing my picks for Ten Grilling Recipes Your Family Will Love! And it was so hard for me to narrow it down and choose only ten recipes for family-friendly grilling, but all these are definitely favorites!
And I think that when you're cooking for kids and trying to eat low-carb yourself, grilled food is such a winner! Of course my grilling recipes are low in carbs, but these are all grilling recipes the whole family will enjoy.
Most of the ideas featured here are probably things I've tried out on some of the kids in my huge extended family, and all of them are among my personal favorites when I'm cooking on the grill; enjoy!
Want even more grilling recipes?
You can use Grilling Recipes to see all my ideas for tasty dinner cooked on the grill.
Can you make these grilling recipes without an outdoor grill?
If you don't have an outdoor grill or it's not grilling weather, you can cook any of these recipes on a stove-top grill pan with ridges or on a George Foreman Grill. (affiliate links) Remember the George Foreman Grill cooks both sides at once, so adjust the grilling time.
How do you get the complete recipe?
To try out any of the grilling recipes, just click or tap the recipe title to see the complete recipe on Kalyn's Kitchen.

Grilled Chicken with Balsamic Vinegar has a slightly-sweet taste that will appeal to kids, and this is going to be a hit with the adults as well!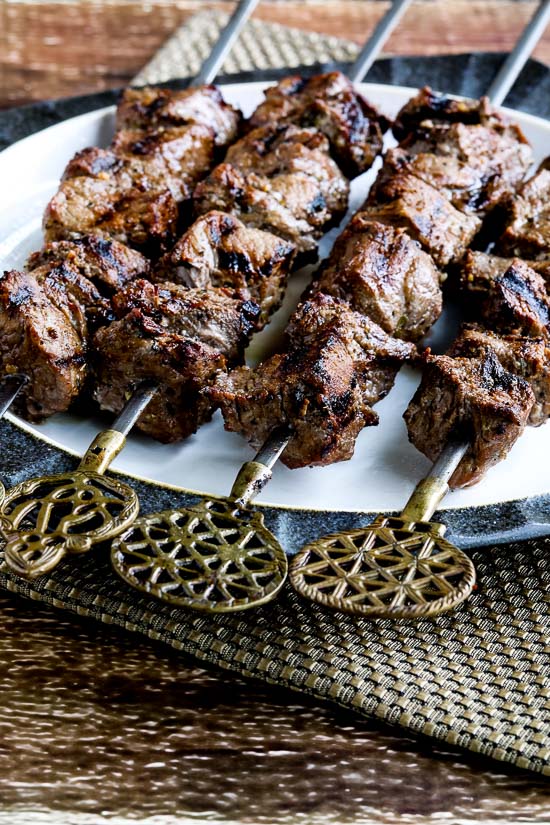 Most everyone loves steak on the grill, but you might not want to buy steaks for the whole family. No worries because these Marinated Beef Kabobs are a fun kabob idea with those wonderful grilled steak flavors.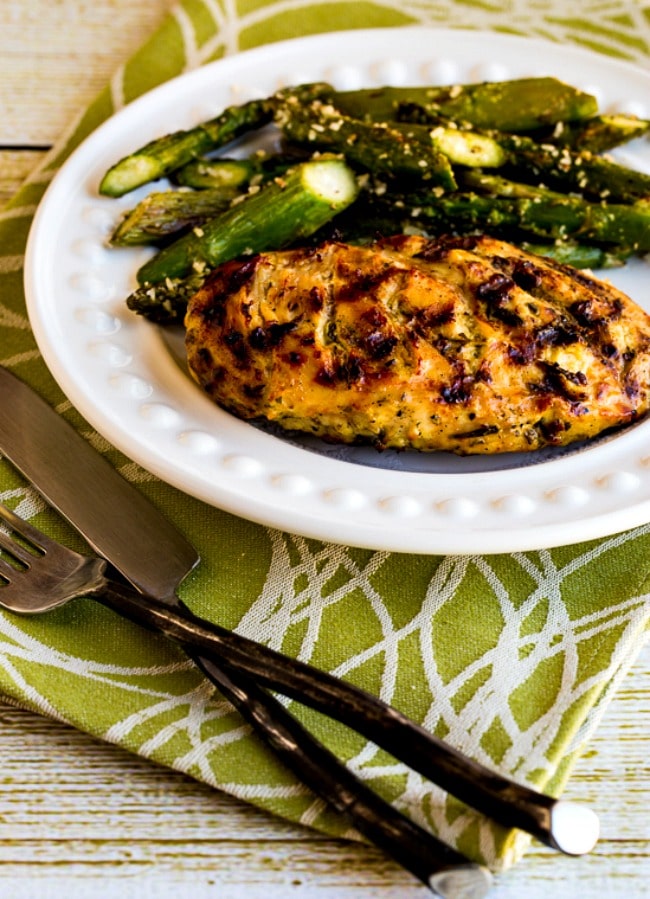 Rosemary Mustard Grilled Chicken is something I've been making for family parties for years and years, and everyone in my huge extended family makes this recipe!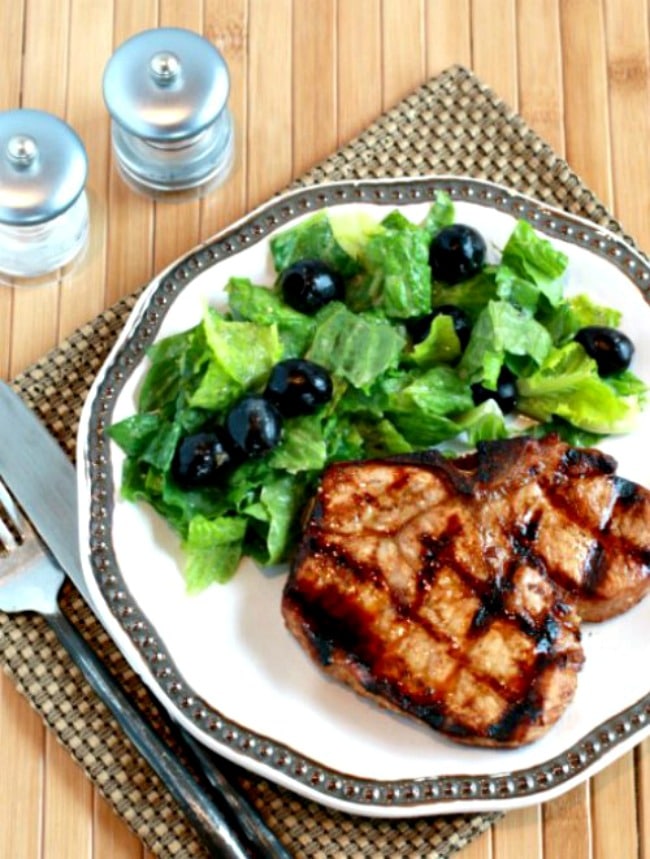 Fans of these Grilled Ginger-Soy Pork Chops have named them The World's Best Pork Chops, and these are always a hit with everyone!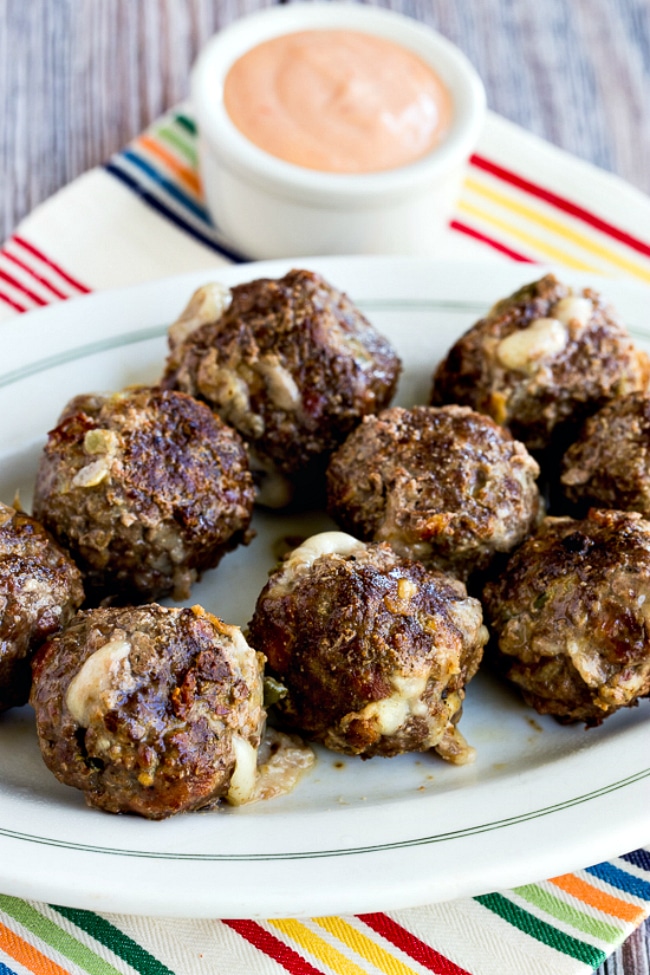 I've made these Bacon Cheeseburger Meatballs for quite a few dinner guests who didn't care about carbs, and they've always been a hit!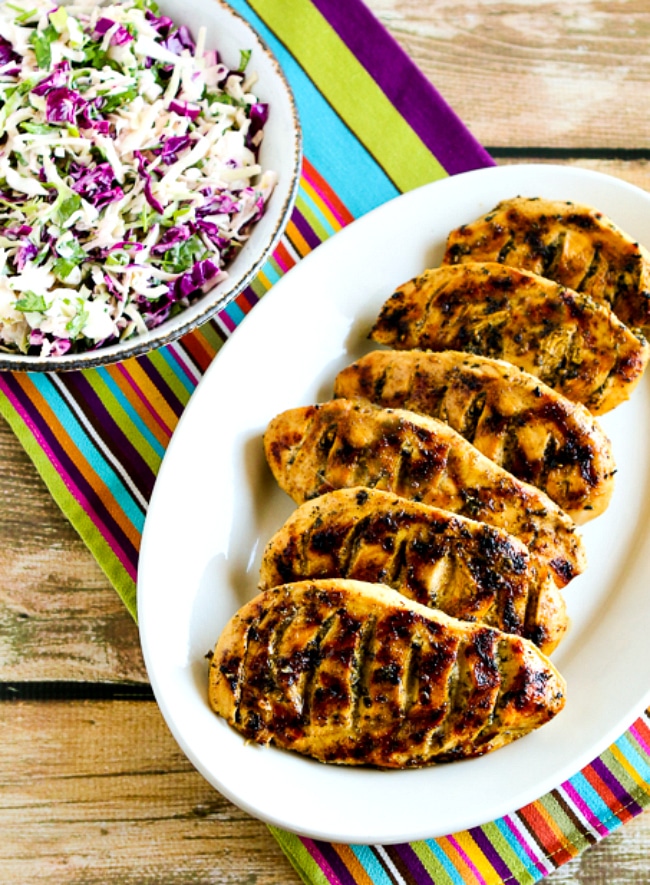 I'm pretty sure these Garlic, Lemon, and Herb Grilled Chicken Breasts are the grilled chicken recipe I've made the most for guests, and these are 100% kid-approved!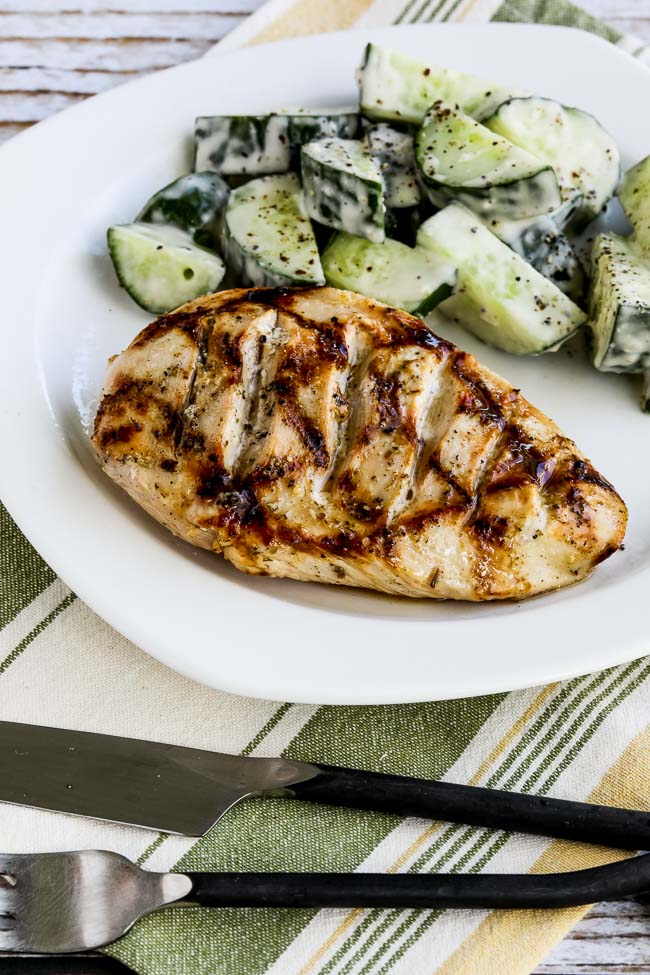 This recipe for Very Greek Grilled Chicken has been hugely popular on the blog, and this has amazing Greek flavors that are mild enough for kids to enjoy as well as the adults.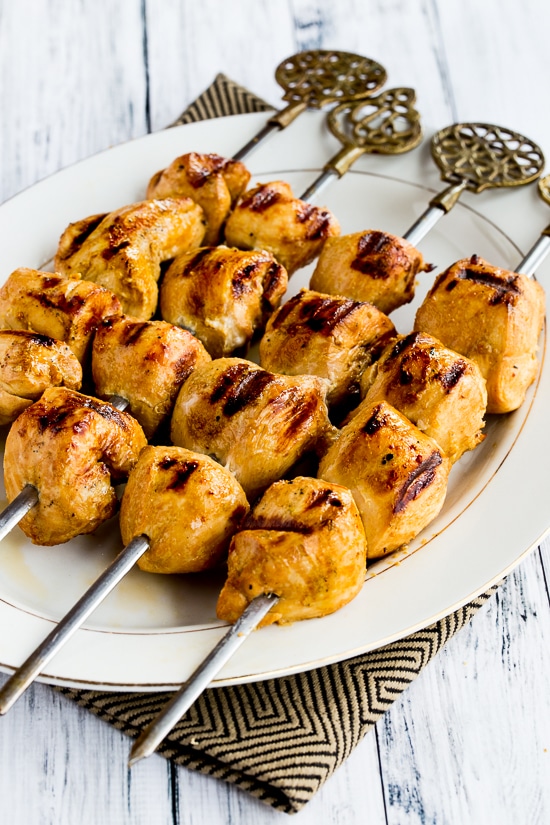 Asian Marinated Chicken Kabobs have a tasty marinade with kid-friendly flavors and I bet your kids will love this.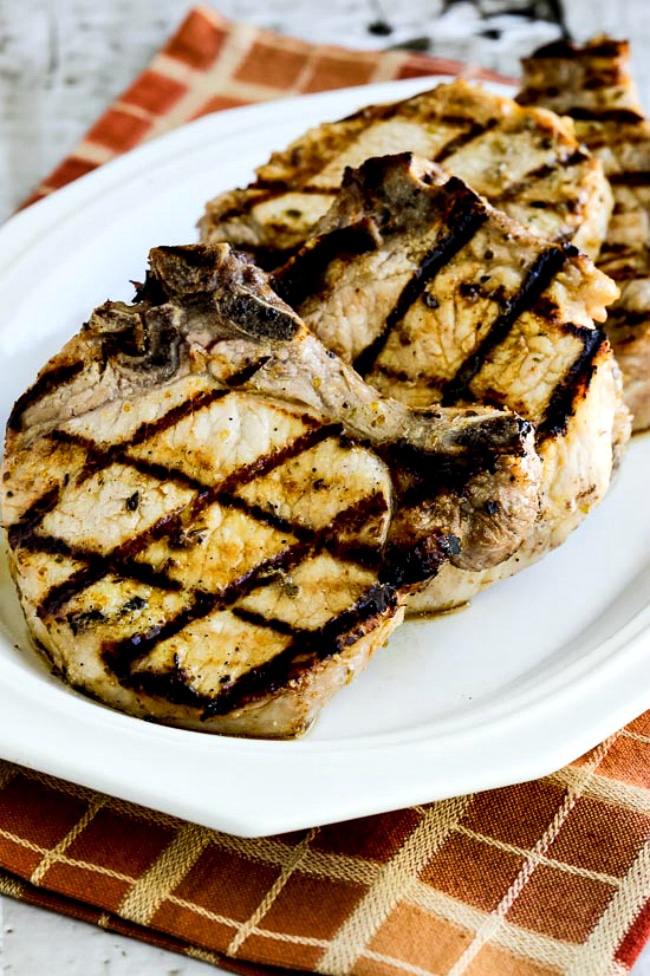 Another recipe for grilled pork chops with family-friendly flavors is these easy and delicious Greek Pork Chops.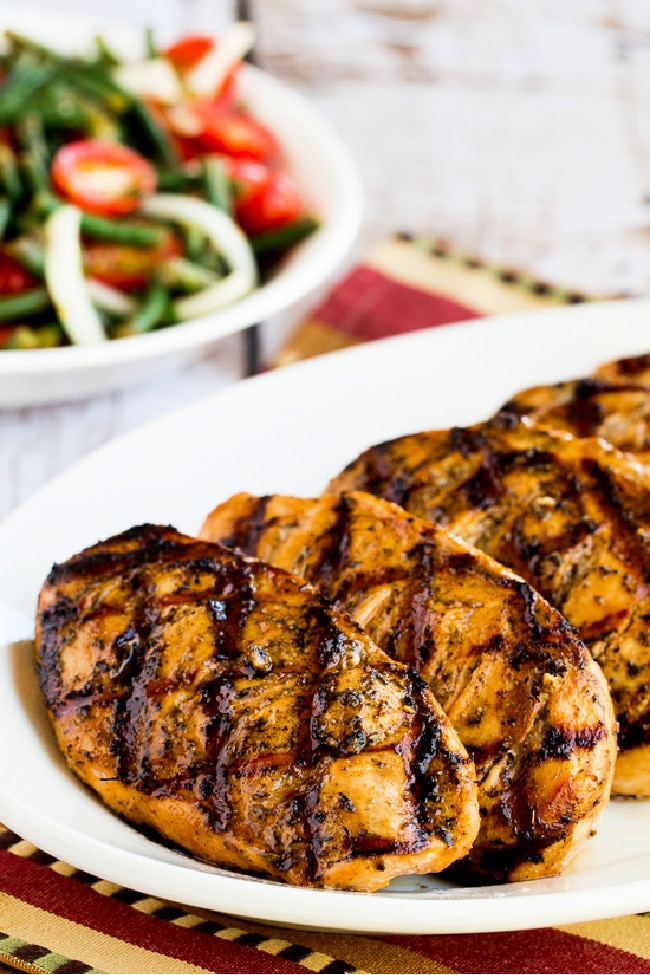 And finally, this Savory Low-Carb Marinade for Grilled Chicken, Pork, or Beef will be a hit no matter what kind of meat you use it on and the kids are never going to guess that they're eating something that's low in carbs!
We are a participant in the Amazon Services LLC Associates Program, an affiliate advertising program designed to provide a means for us to earn fees by linking to Amazon.com and affiliated sites. As an Amazon Associate, I earn from qualifying purchases.