10 Easy Keto Dinners for Special Meals
Here are 10 Easy Keto Dinners for Special Meals, featuring some of my favorite recipes from Kalyn's Kitchen. These menus will be perfect whenever you want a Keto meal for a special occasion, and no one will guess that these delicious dinners are low in carbs.
PIN this post to find the Easy Keto Dinners later!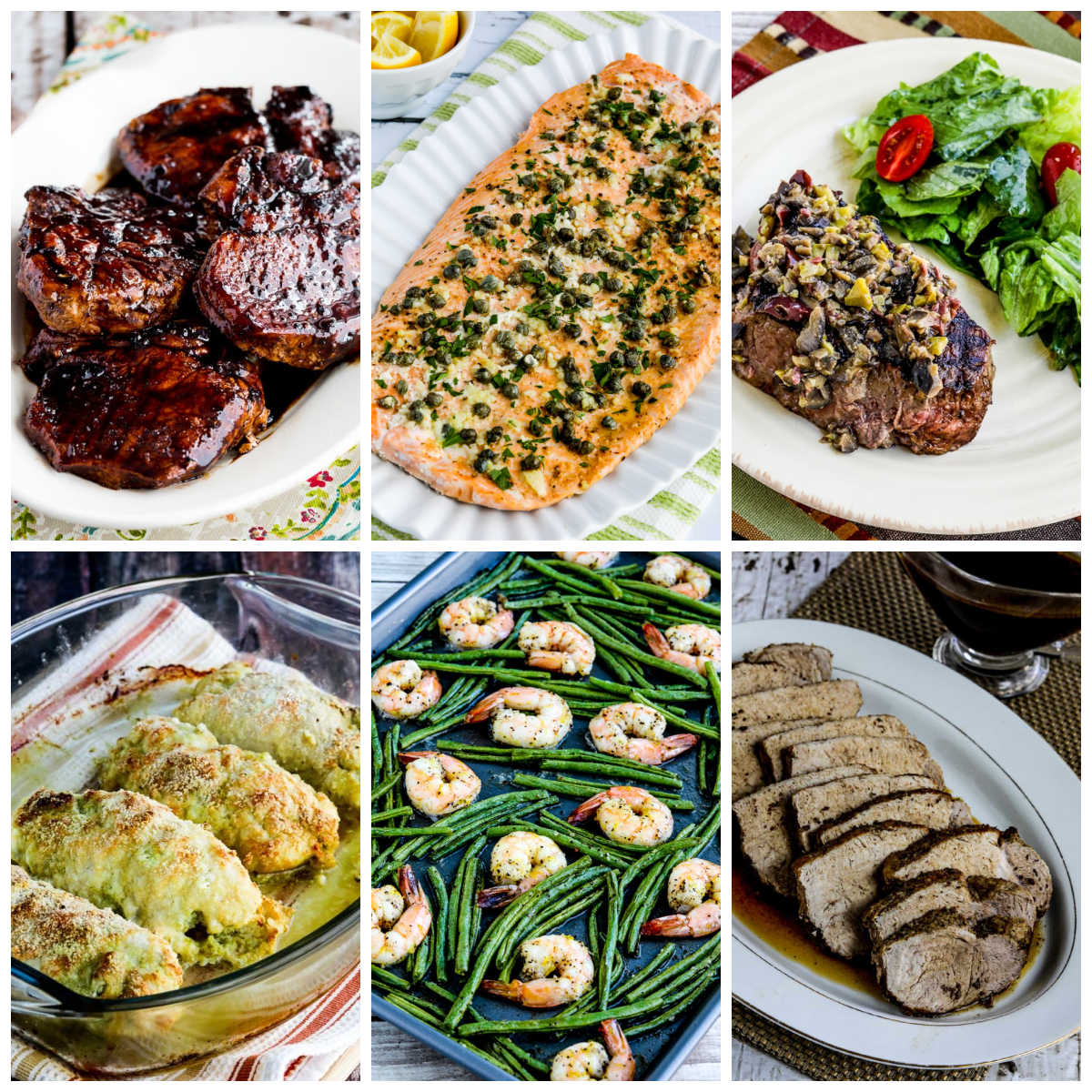 What do you make when it's a special occasion and you're making dinner at home? I know everyone who tries to limit carbs has some go-to meals they make over and over, probably including a few meals you make when you're celebrating something.
But sometimes for a really special occasion you want a Keto dinner that will impress your family or guests, and you want it to be something everyone will swoon over, even if they aren't eating Keto or low-carb!
For special times like that, this collection of 10 Easy Keto Dinners for Special Meals will give you ideas for some amazingly delicious options!
Of course people like different things (which is why I've never been too keen on the idea of trying to put together menus before now) so feel free to switch up the side dishes with different main courses to create a Keto dinner menu that really fits your preferences!
Want a low-carb dessert for that special Keto Dinner?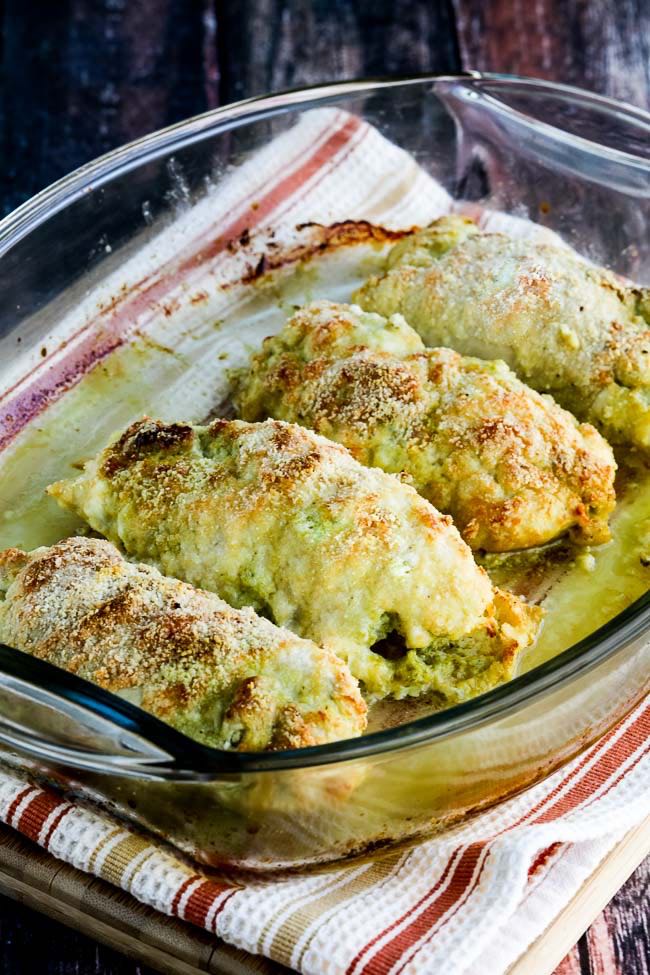 Main Dish: Baked Chicken Stuffed with Pesto and Cheese
Side Dish: Barely Cooked Asparagus with Lemon-Mustard Vinaigrette
Salad: Mary's Spring Mix Salad with Feta and Pine Nuts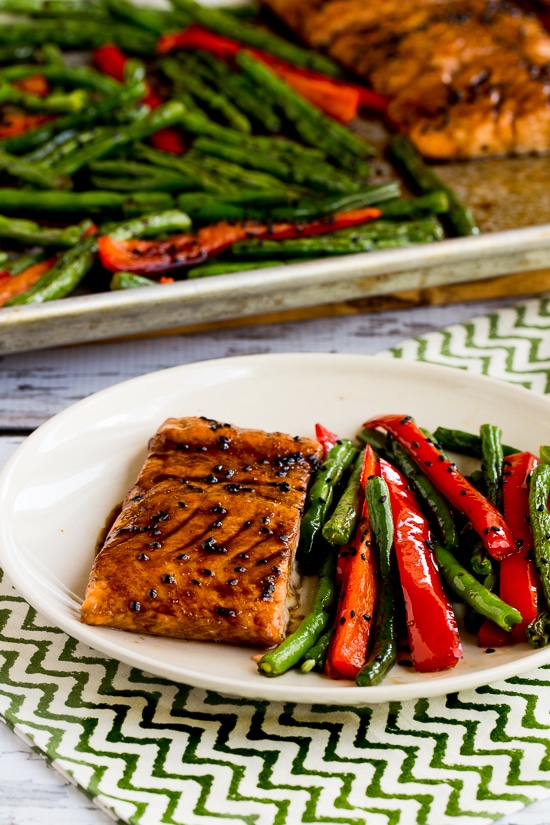 Main Dish: Roasted Asian Salmon and Green Beans Sheet Pan Meal
Side dish: Roasted Green Beans and Red Pepper Strips included
Side Dish: Cauliflower Rice with Basil, Parmesan, and Pine Nuts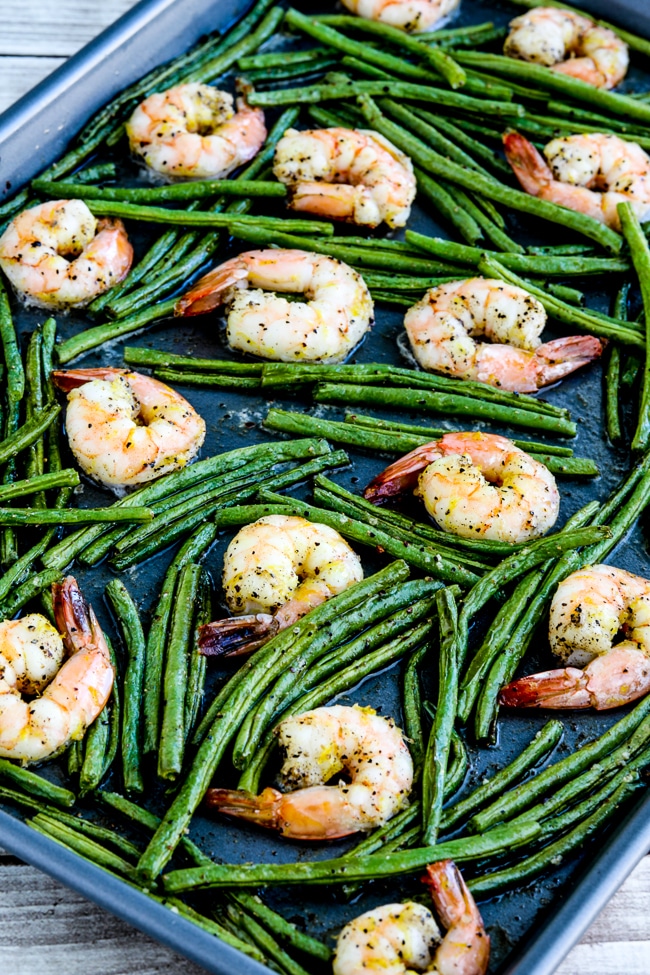 Main Dish: Spicy Green Beans and Shrimp Sheet Pan Meal
Side Dish: Green Beans included in the recipe
Side Dish: Instant Pot Low-Carb Loaded Cauliflower Mash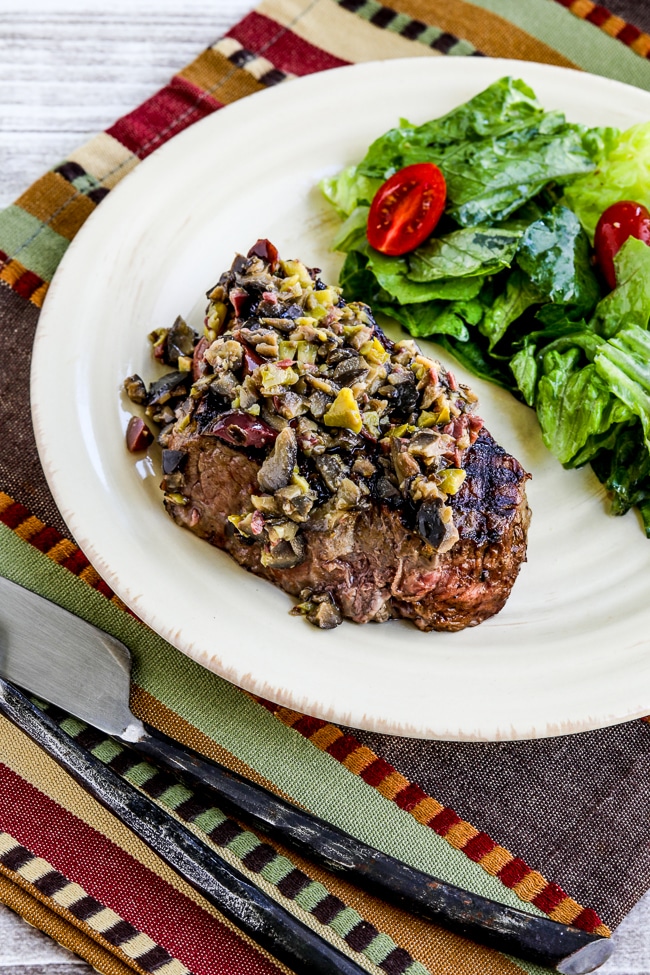 Main Dish: Pan-Grilled Steak with Olive Sauce
Side Dish: Air Fryer Roasted Mushrooms
Side Dish: Easy Cheesy Baked Keto Cauliflower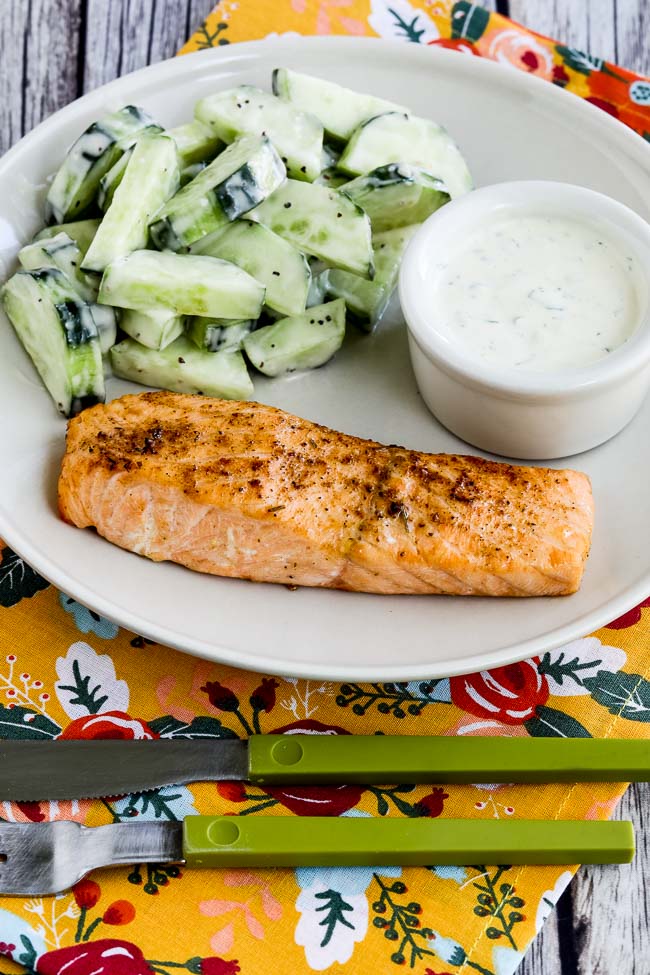 Main Dish: Easy Low-Carb Air Fryer Salmon with Mustard-Herb Sauce
Side dish: Pureed Cauliflower with Garlic, Parmesan, and Goat Cheese
Salad: Hearts of Palm Salad with Avocado, and Radicchio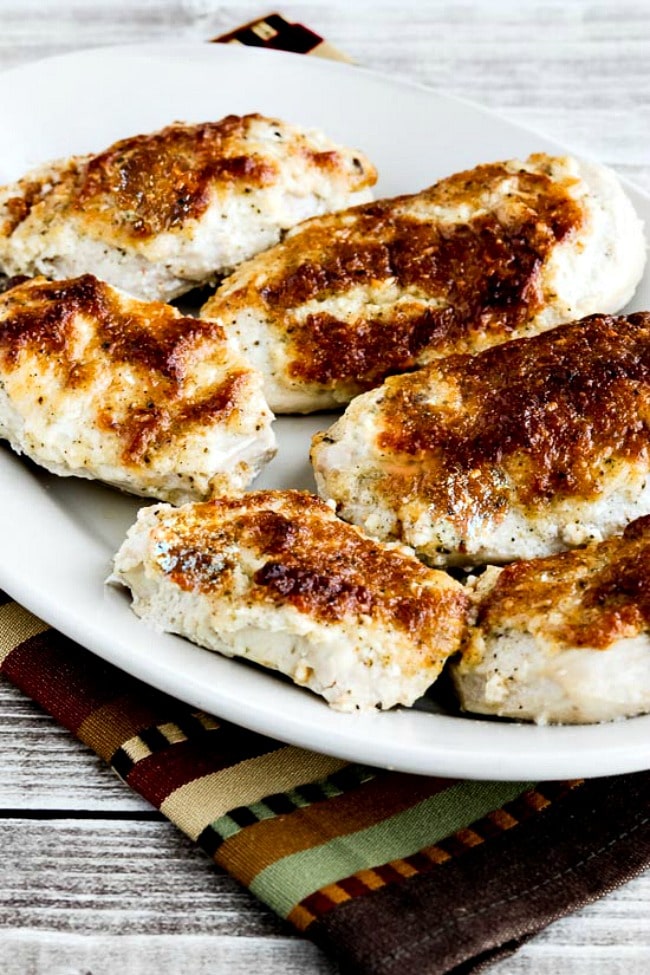 Main Dish: Baked Mayo Parmesan Chicken
Side Dish: Lemony Green Beans
Salad: Tomato Cucumber Avocado Salad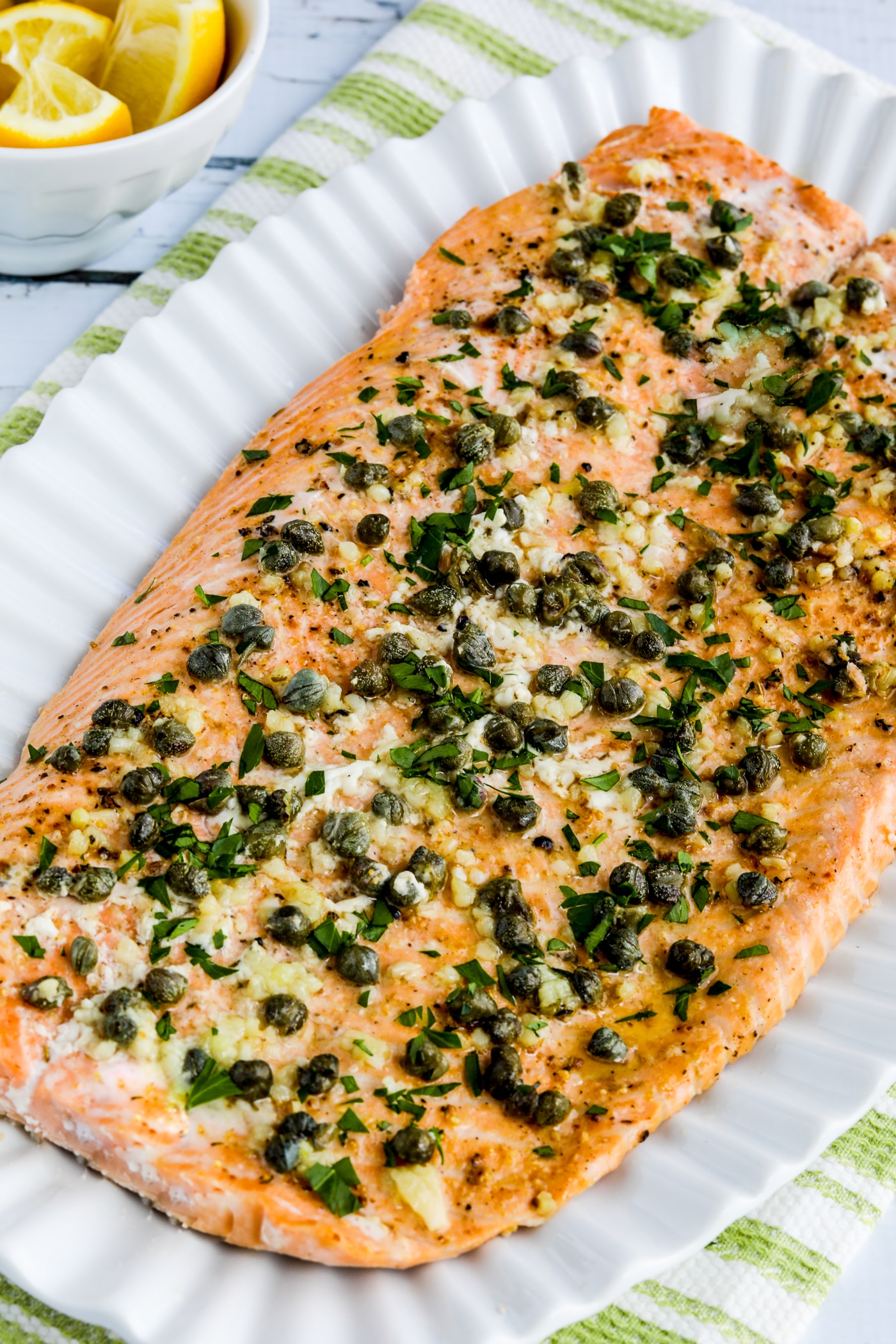 Main Dish: Slow Cooked Salmon with Butter, Garlic, Capers, and Lemon
Side Dish: Cauliflower Gratin
Salad: Kalyn's Favorite Baby Arugula Salad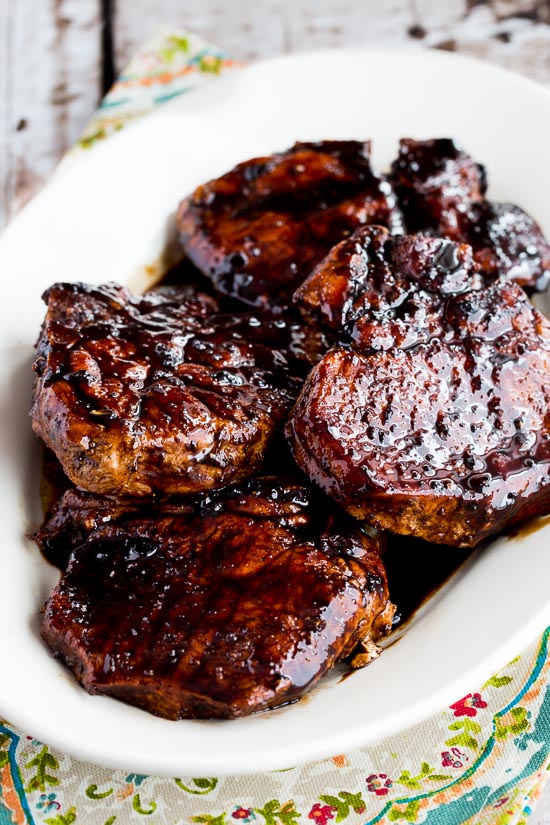 Main Dish: Pork Chops with Balsamic Glaze
Side Dish: Low-Carb Twice Baked Cauliflower
Side Dish: Roasted Brussels Sprouts with Balsamic, Parmesan, and Pine Nuts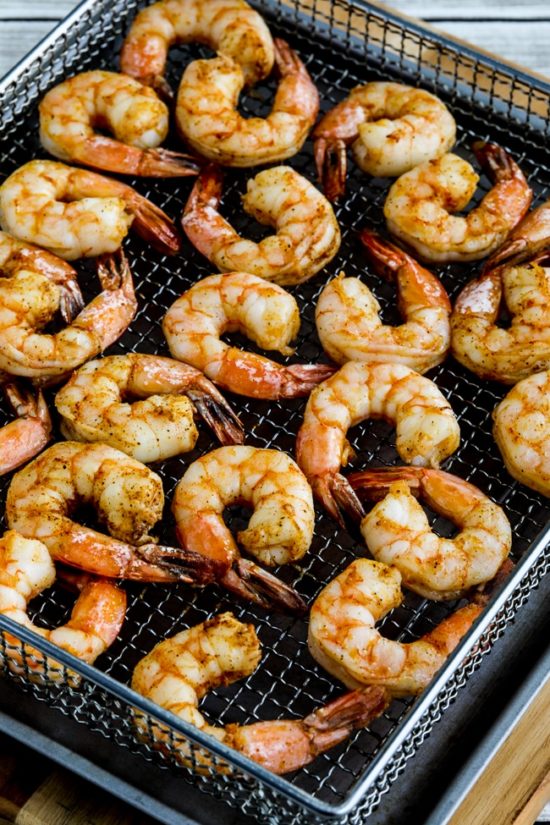 Main Dish: Air Fryer Shrimp (with Mustard-Horseradish Sauce)
Side Dish: Garlic-Roasted Green Beans with Shallots and Almonds
Salad: Spinach Salad with Bacon and Feta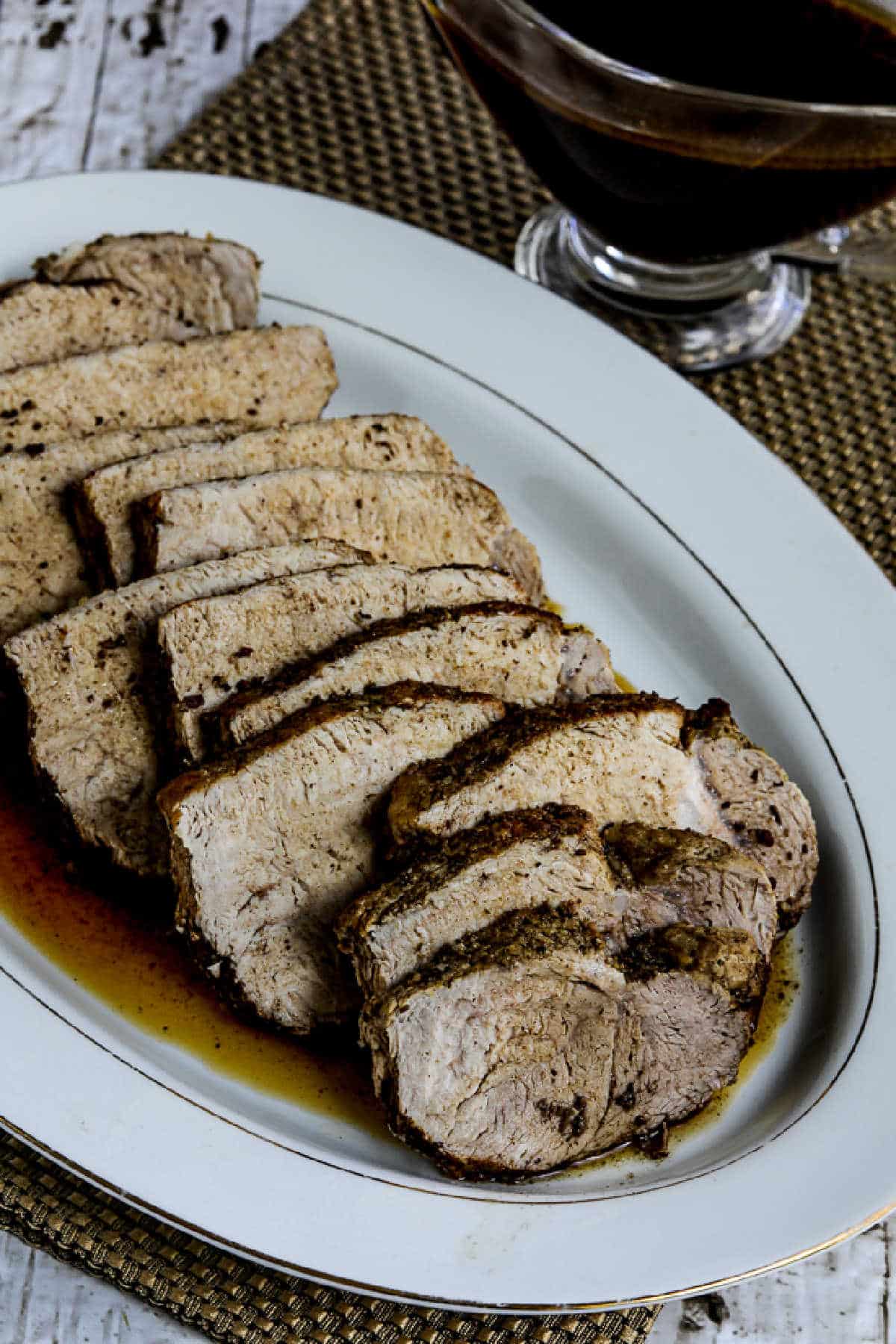 Main Dish: Instant Pot Balsamic Pork Roast
Side Dish: Roasted Brussels Sprouts with Avocado and Pecans
Salad: Artichoke Heart Salad
More Ideas for Amazing Keto Dinners:
We are a participant in the Amazon Services LLC Associates Program, an affiliate advertising program designed to provide a means for us to earn fees by linking to Amazon.com and affiliated sites. As an Amazon Associate, I earn from qualifying purchases.