Cauliflower Rice Casserole Recipes
There's a variety of delicious ideas in these Cauliflower Rice Casserole Recipes and they're some of the most popular casseroles on my blog! And there are 18 casserole recipes here; check after the photos for low-carb and Keto Casseroles with cauliflower rice from other blogs!
PIN Cauliflower Rice Casserole Recipes to try some later!
For years I've been a fan of low-carb casseroles for the way they guarantee leftovers, and that's why there are so many casserole recipes on my blog. But when I realized cauliflower rice could be used for casseroles instead of high-carb rice, that expanded my casserole options in a fun way.
These Casseroles with Cauliflower Rice have so many tasty ideas for casserole dinners, and for some of these readers have reported that cauliflower-avoiding family members will gobble it up and not even notice there's cauliflower!
There are nine tasty cauliflower rice casserole options here from Kalyn's Kitchen, but be sure to look after the photos for eight more delicious casseroles with cauliflower rice from my blogging friends!
What kinds of cauliflower rice casseroles will you find here?
There are cauliflower rice casseroles here with a wide variety of ingredients and flavors. You'll find casseroles with ground beef, ground turkey, diced chicken or turkey, sausage, cabbage, peppers, tomatoes, broccoli, and even some meatless casseroles that's would also be perfect as a side dish.
How do you get the complete recipe?
Just click the recipe title to see any recipe on the original site! I hope you enjoy trying a few of these for a family-friendly meal that's low in carbs! And of course all these casseroles are great for Weekend Food Prep!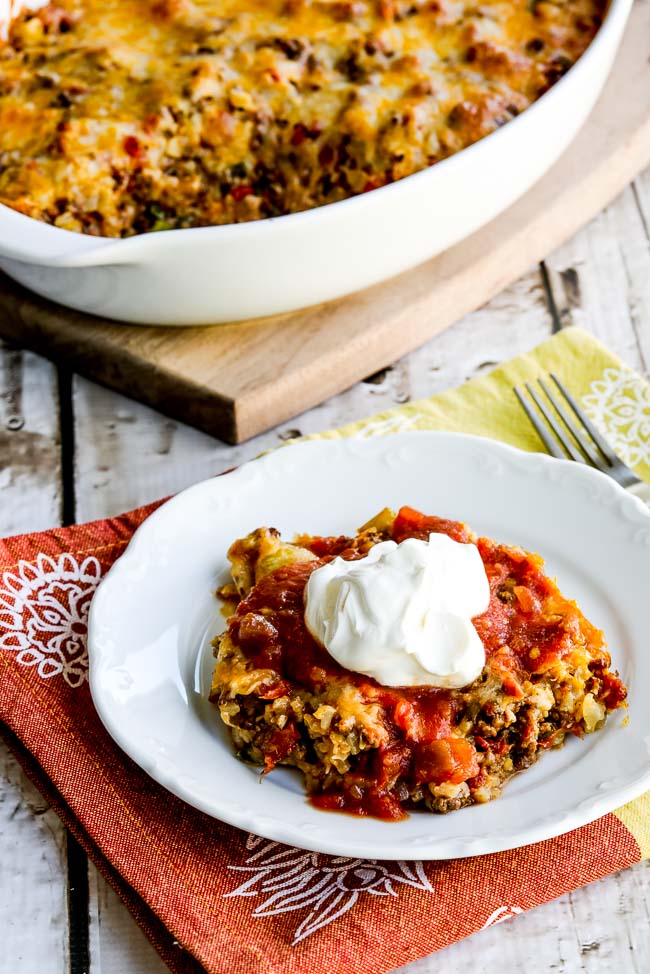 There's no question that this Cheesy Low-Carb Taco Casserole is one of the most popular casseroles on my site that's made with cauliflower rice, and many people have reported that their kids will gobble this up!
This Chicken Broccoli Curry Casserole with Cauliflower Rice has the flavors so many people love in classic casseroles with these ingredients, but this one uses cauliflower rice to keep it low in carbs!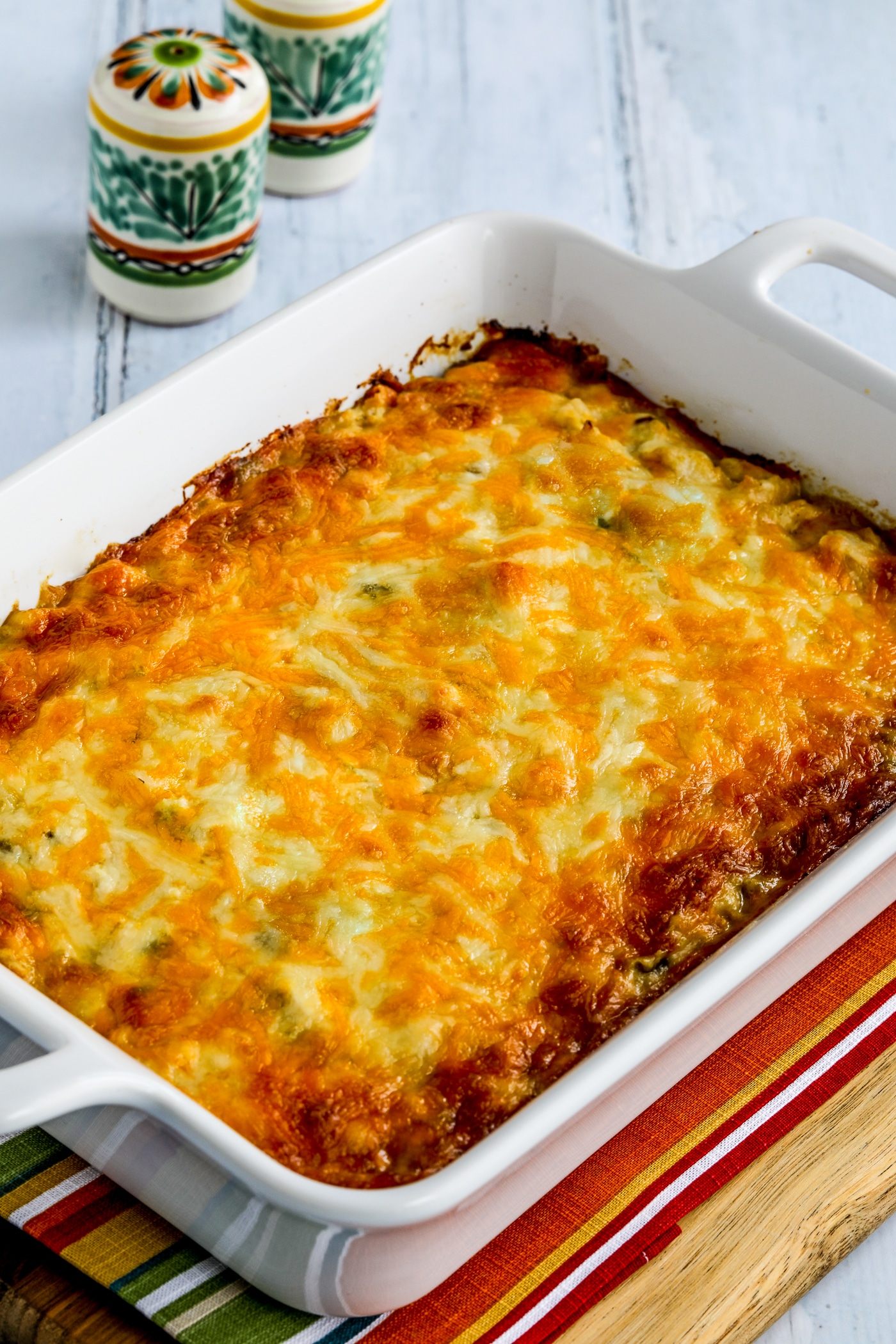 This recipe for Layered Mexican Casserole with Chicken and Cauliflower Rice was inspired by a recipe back in the archives that used pinto beans, and this new low-carb version has been really popular!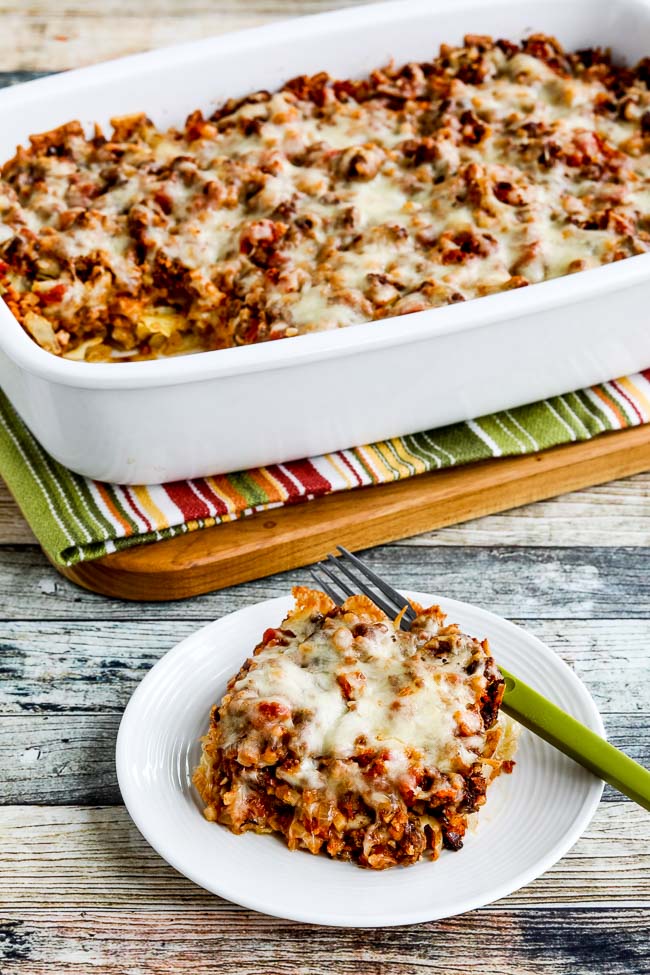 This Low-Carb Deconstructed Stuffed Cabbage Casserole is a cauliflower rice version of a Deconstructed Stuffed Cabbage Casserole with rice that was popular in the early days of the blog. And this version with cauliflower rice is equally delicious!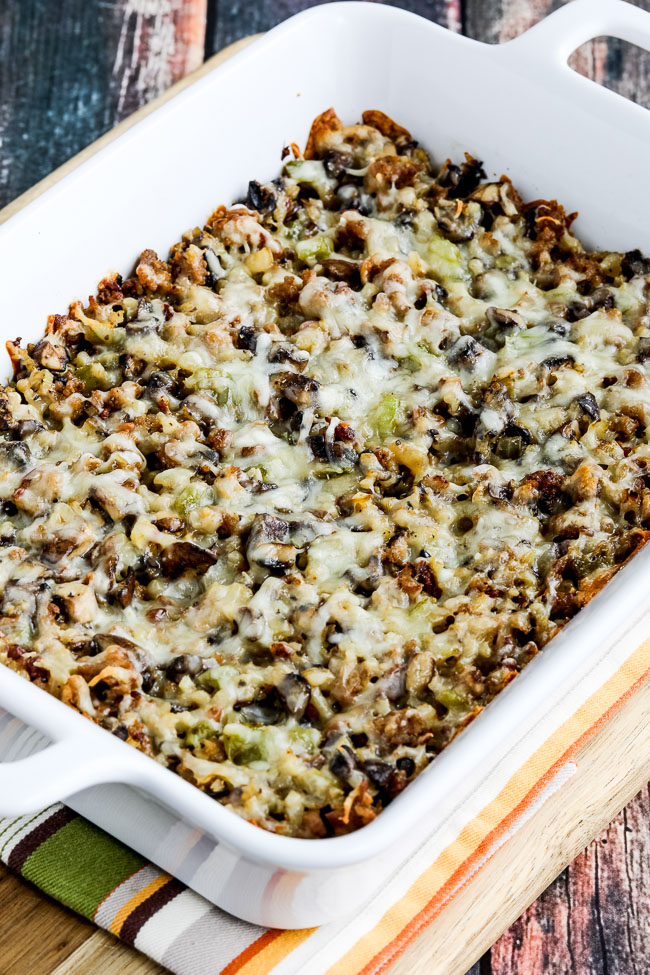 My friend Mary's family have become huge fans of this Cauliflower Rice Sausage Casserole, and Mary tells me now she has to double the recipe when she makes it!
This amazing Low-Carb Turkey Casserole has been hugely popular on the blog as a tasty casserole to make with leftover turkey, but it's equally delicious made with chicken when it's not leftover turkey time!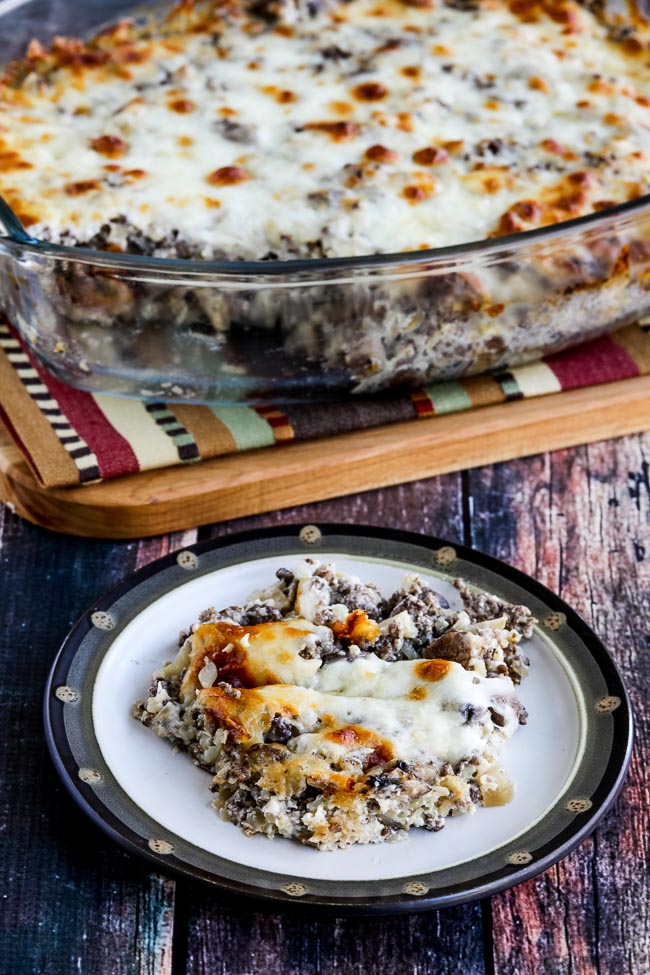 This Low-Carb Ground Beef Stroganoff Casserole has a lot of fans, even though the recipe has a few more steps than some of my casserole recipes! This has all the flavors that make people love Beef Stroganoff!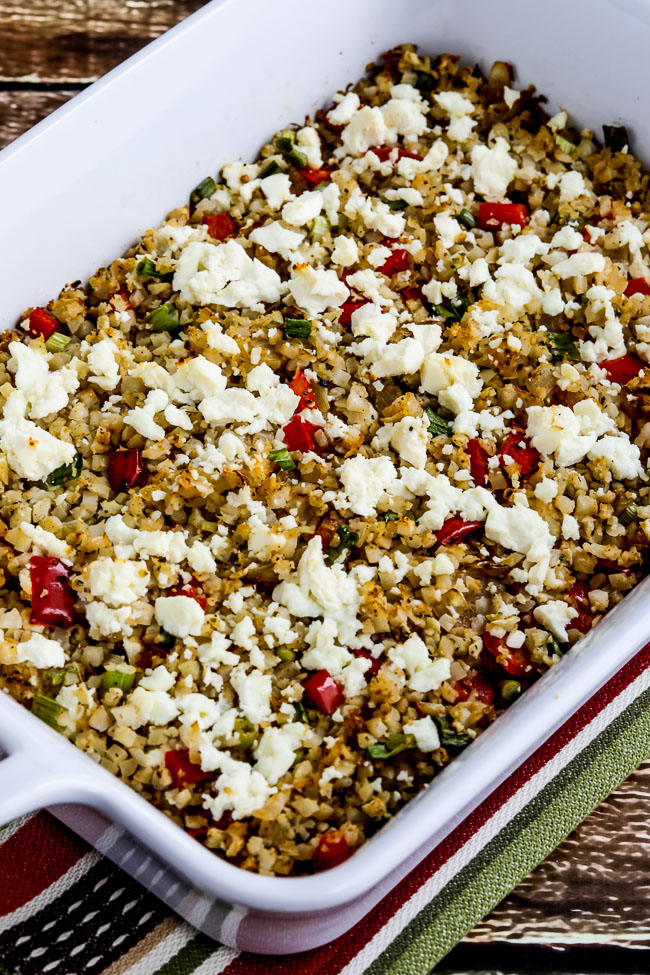 This Greek Cauliflower Rice Bake is a tasty low-carb casserole that can be a side dish or a meatless main dish, and people who like Greek flavors won't miss the meat in this tasty dish!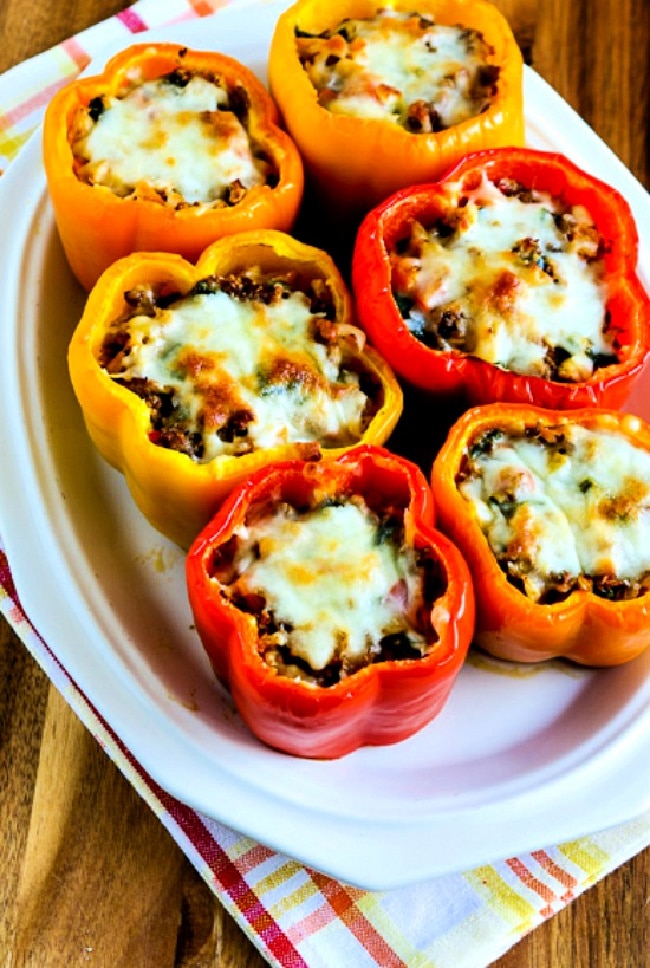 And finally, these Cauliflower Rice Southwestern Stuffed Peppers are not technically a casserole, but they do fit the theme of something to make for Weekend Food Prep that uses cauliflower rice! These delicious peppers use ground turkey but you can definitely make them with ground beef if you prefer.
More Low-Carb and Keto Cauliflower Rice Casseroles
We are a participant in the Amazon Services LLC Associates Program, an affiliate advertising program designed to provide a means for us to earn fees by linking to Amazon.com and affiliated sites. As an Amazon Associate, I earn from qualifying purchases.