Keto Broccoli Recipes for Thanksgiving
Broccoli is great for a holiday side dish, and I scoured the web to find amazing Keto Broccoli Recipes for Thanksgiving. This collection has 30 recipes for Keto broccoli side dishes and salads!
PIN the Keto Broccoli Recipes to try some later!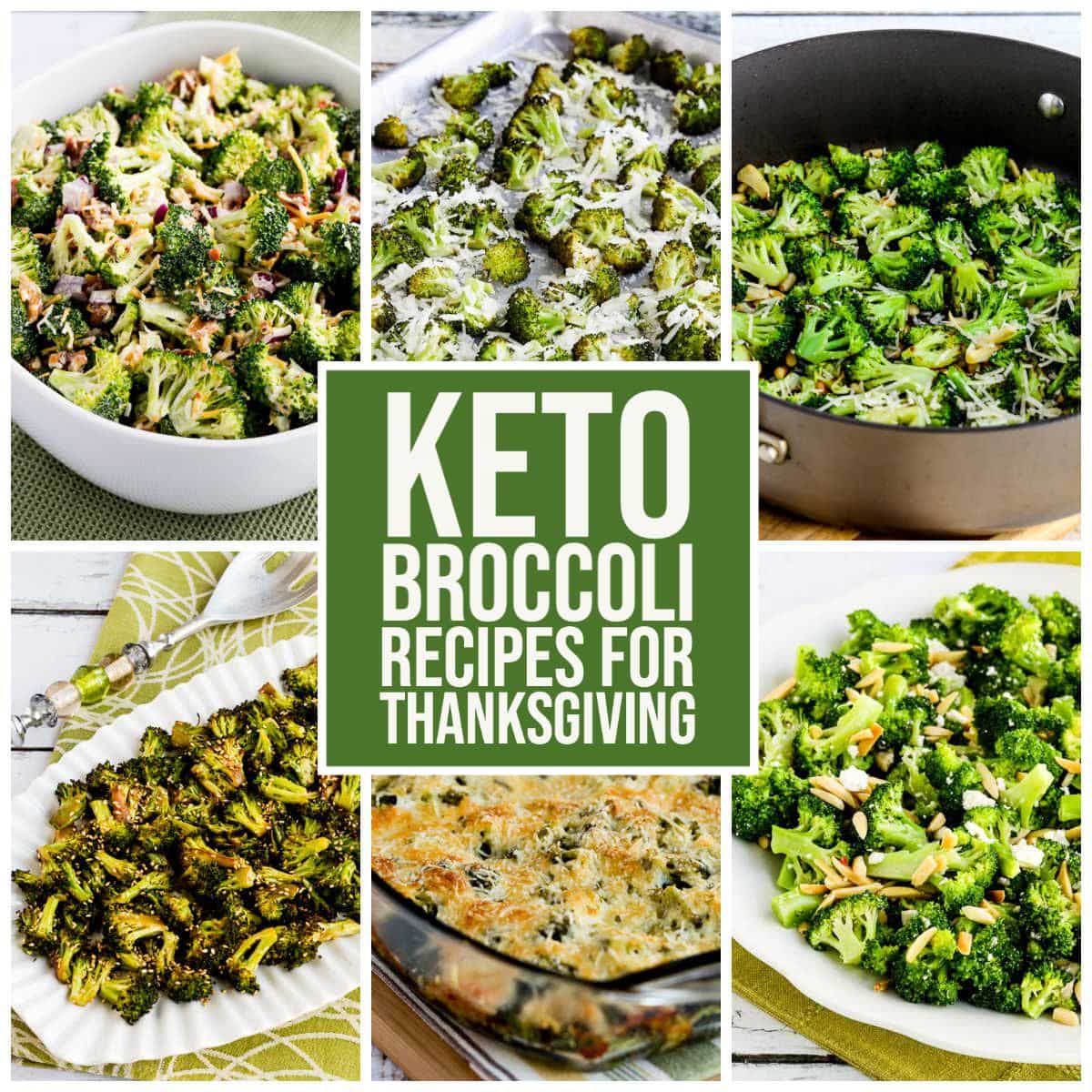 Today I'm sharing Keto Broccoli Recipes for Thanksgiving and I absolutely love broccoli for a holiday side dish. In my family we nearly always have the Broccoli Gratin you see in the photo above during the holidays, and you really can't go wrong with that for a low-carb and Keto side dish. But I still wanted to give you more options for Thanksgiving-worthy Keto broccoli ideas!
And when I started looking for low-carb broccoli recipes that were special enough for a holiday meal, so many of the fancy broccoli recipes that caught my eye turned out to have a sauce made with flour or were covered with breadcrumbs. So maybe the Keto broccoli ideas I'm featuring here will be extra useful for you!
There are 30 different ideas here for Keto broccoli side dishes and salads from around the web, and they all sound delicious to me for a low-carb treat with broccoli. And if you still want more ideas, you can use Side Dishes to find more tasty recipes.
How to Get the Complete Recipe:
Just click any recipe title to see the full recipe on the original blog. All photos are copyrighted to the blog that originally published the recipe.
Cheesy Broccoli Recipes: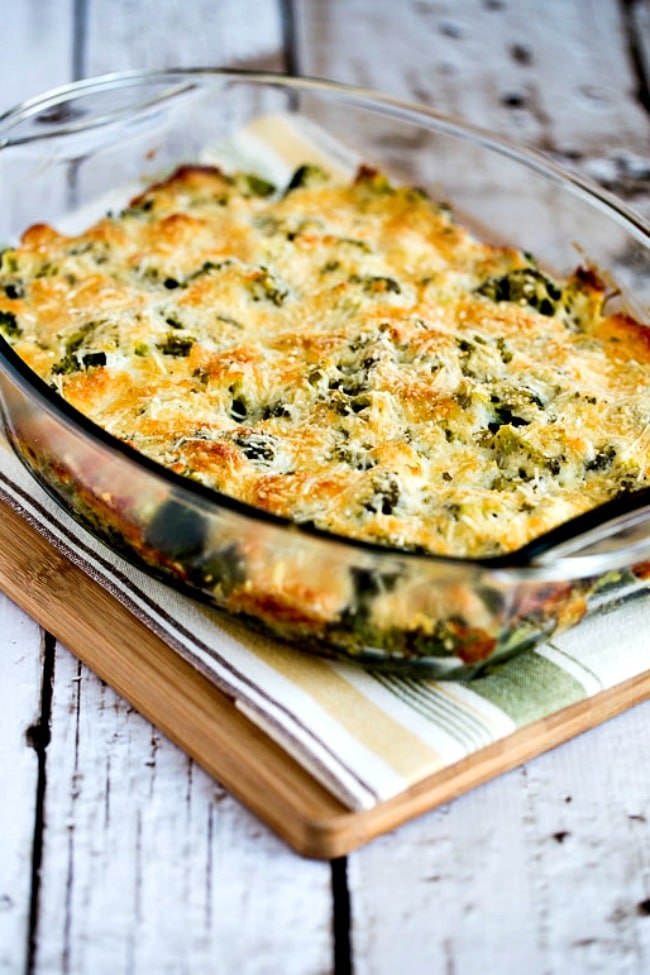 There's no question that Broccoli Gratin from Kalyn's Kitchen is the broccoli recipe I've made the most for Thanksgiving. And if you want amazing cheesy broccoli that's low-carb and gluten-free, I've got you covered with this one!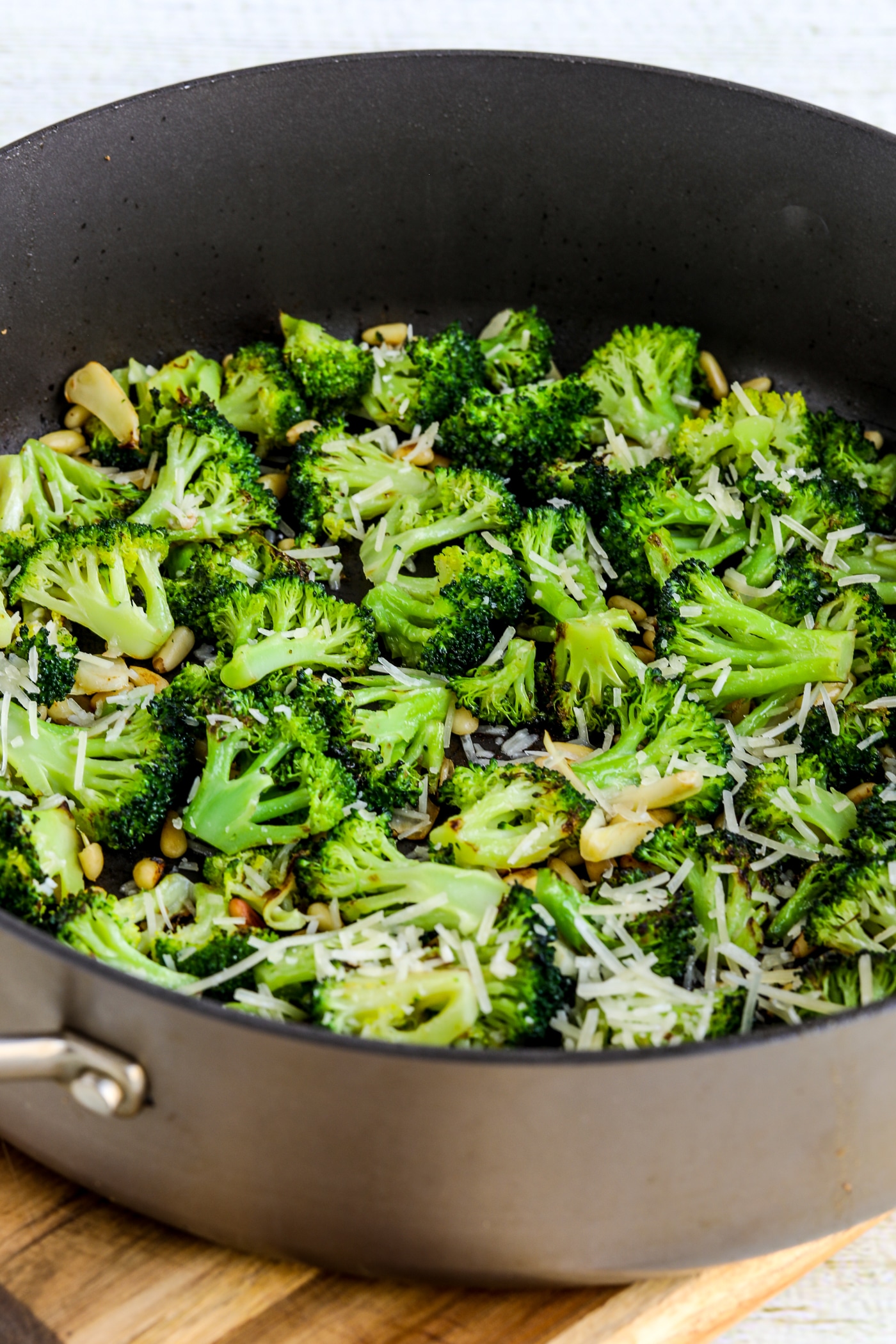 It's the Parmesan and the pine nuts that make this Pan-Fried Broccoli with Pine Nuts and Parmesan from Kalyn's Kitchen so amazing, and if I was making this for a holiday meal I'd use even more of both those ingredients!
More Amazing Cheesy Keto Broccoli:
Roasted Broccoli Recipes:
I updated the photos for this Roasted Broccoli with Lemon and Pecorino Romano Cheese from Kalyn's Kitchen, and the Pecorino-Romano cheese makes this such a treat, but you can definitely use Parmesan if that's what you have!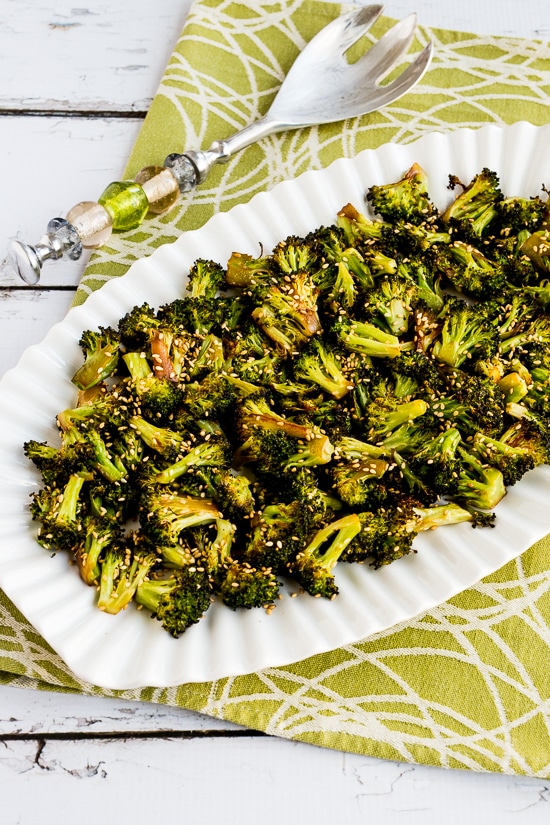 Quick Roasted Broccoli with Soy Sauce and Sesame from Kalyn's Kitchen has that wow flavor you want for a holiday meal, and this cooks at a high temperature for only 15 minutes, so you can put it in the oven when you take the turkey out.
More Amazing Roasted Keto Broccoli:
Broccoli Salad Recipes:
This Broccoli Salad with Feta and Almonds from Kalyn's Kitchen is a recipe I've made over and over for guests, and it's been a complete hit with everyone I've served it to!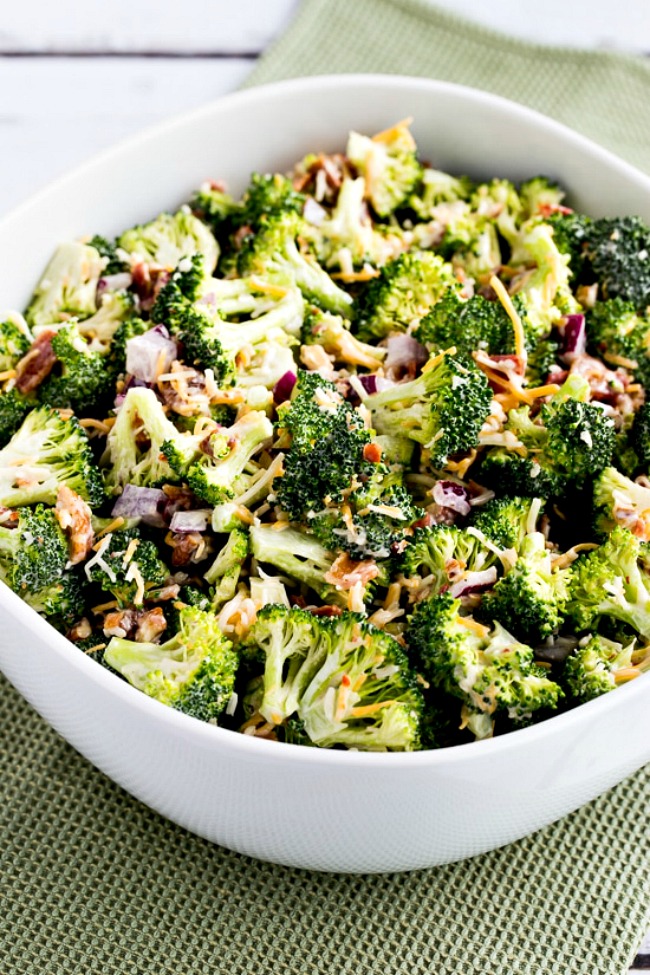 Sweet and Sour Broccoli Salad from Kalyn's Kitchen features a dressing sweetened with Golden Monkfruit Sweetener (affiliate link) which is my new favorite sweetener! This is a classic salad that's always a big hit in my family!
More Amazing Keto Broccoli Salads:
More Keto Holiday Sides and Salads:
We are a participant in the Amazon Services LLC Associates Program, an affiliate advertising program designed to provide a means for us to earn fees by linking to Amazon.com and affiliated sites. As an Amazon Associate, I earn from qualifying purchases.