Kalyn's Kitchen Picks: Pitted Kalamata Olives
I'm a long time fan of Kalamata Olives for Greek food, and I always have one of these big jars of Pitted Kalamata Olives in my fridge. And it doesn't take many of these flavorful olives in a recipe to add amazing Greek flavor and this post has recipe links to show you how I use them.
PIN this post about Kalamata Olives to find it later!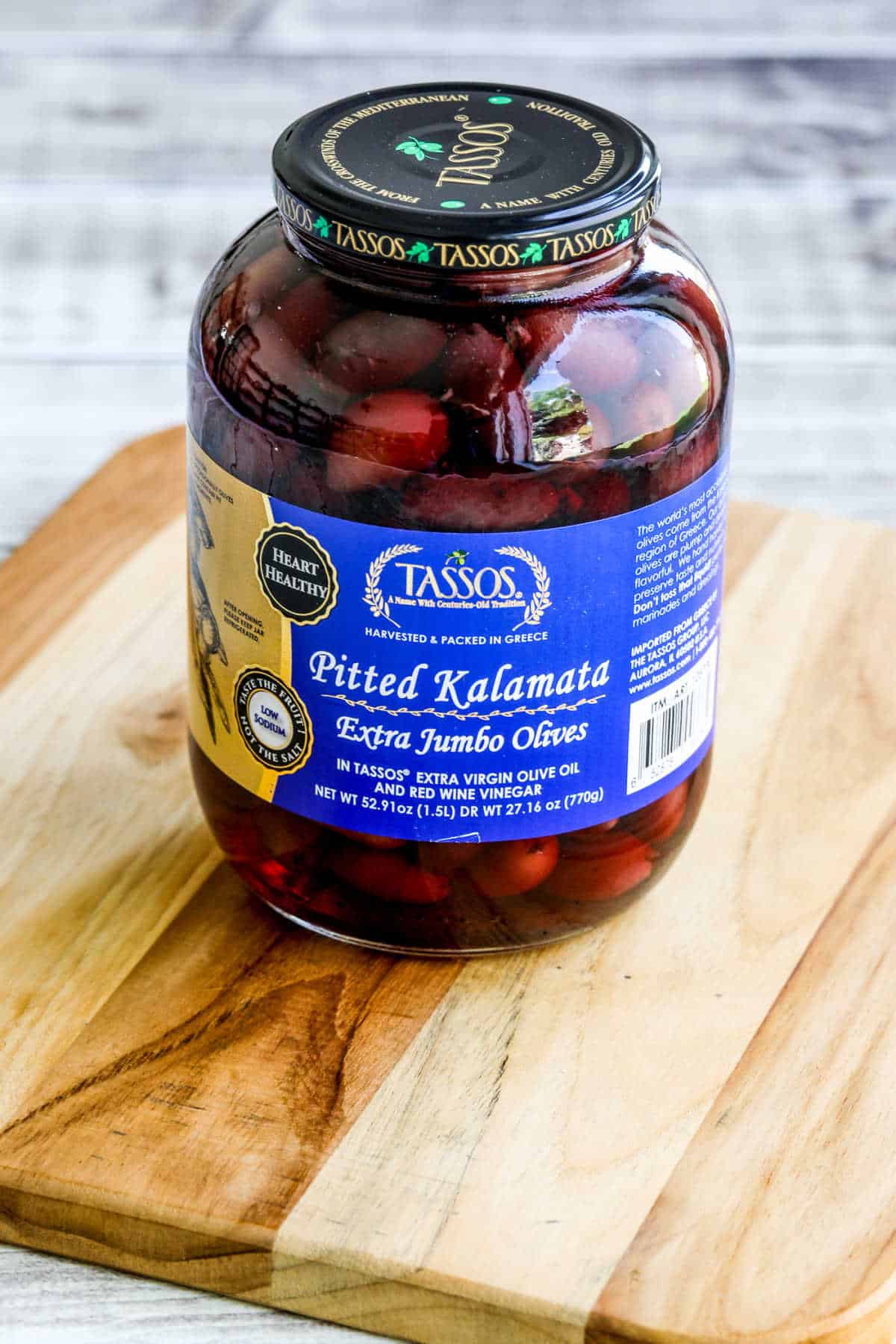 How many delicious things can you make with Kalamata olives? I guess that's a question I've been working on for quite a few years now, and a jar of these amazingly flavorful Pitted Kalamata Olives is something you'll always find in my fridge! And if you're not familiar with this type of olive, they're the ones that are often called Greek Olives in recipes and on restaurant menus.
Of course I realize that the strong somewhat bitter flavor of Kalamata Olives is not a winner for everyone (which is why I often give the option of using plain black olives in recipes as an alternative.) But for people who enjoy that flavor (like me, and millions of Greeks!) having pitted Kalamatas always available is a game-changer for Greek cooking.
Where can you get Pitted Kalamata Olives?
For many years this product was something I'd always find at Costco, but now it's hit and miss there for me. If you're lucky you might find them at the grocery store although probably in a smaller jar, but I can always find the big jars of Pitted Kalamata Olives (affiliate link) at Amazon.com.
How long will the big jar keep in the fridge?
I had to rely on Google for an answer to this question, because these get used so much at my house to make salads for parties or dinner guests that they don't last more than a few months. But according to online sources, they will last 12-18 months in the fridge as long as they're covered with brine!
Ten Recipes I love to make with Kalamata Olives:
Want more ways to use the Pitted Kalamata Olives?
Just enter "Kalamata Olives" into the search bar on Kalyn's Kitchen and you'll find lots more recipes using them!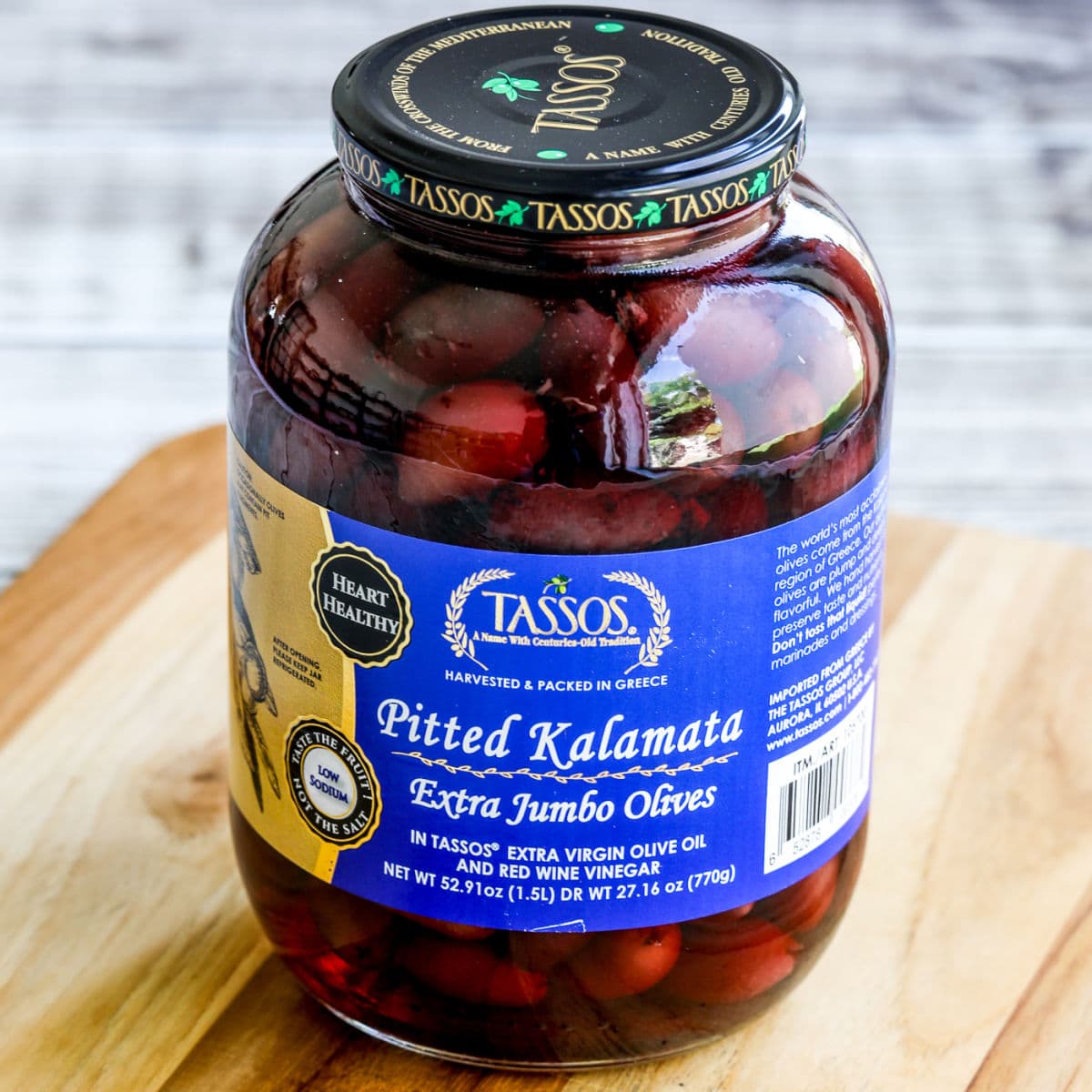 About Kalyn's Kitchen Picks:
All products featured here for Kalyn's Kitchen Picks are things I use in my own kitchen that I buy myself and would happily purchase over and over, and these companies have no idea I am featuring their product. Because I want readers to trust my recommendations, I stopped accepting sample products to review back in the early days of my blog. You can see all the products I've recommended by checking out the category for Kalyn's Kitchen Picks.
We are a participant in the Amazon Services LLC Associates Program, an affiliate advertising program designed to provide a means for us to earn fees by linking to Amazon.com and affiliated sites. As an Amazon Associate, I earn from qualifying purchases.