My Favorite Roasted Butternut Squash Recipes
When it's Fall I have to have Butternut Squash even if it's a bit of a carb splurge, and here are My Favorite Roasted Butternut Squash Recipes! Visit a recipe and check the net carbs; you might be pleasantly surprised!
PIN the Roasted Butternut Squash Recipes to try some later!
If you're a long-time reader of this site you know about my fondness for butternut squash, and even now that I'm following a carb-conscious eating plan it's something I have to cook occasionally during the winter! And there are more than a few good winter squash recipes on the blog, but what I love most of all is roasted butternut squash!
Roasting brings out the flavor of butternut squash in a way that's really delicious, and this post is sharing my most-cooked Roasted Butternut Squash Recipes.
Cut up your own butternut squash whenever you can!
Butternut Squash is something I used to grow myself back in the days when I had a big garden. I cut up a lot of squash in those days, and I recommend reading How to Peel and Cut Up a Butternut Squash and making these butternut squash recipes with freshly-cut squash for the best flavor.
But if that is just NOT happening at your house, you can still making a tasty dish using those pre-cut squash cubes that show up in the fall. However you make it, if you're a winter squash fan I hope you'll try some of my favorites!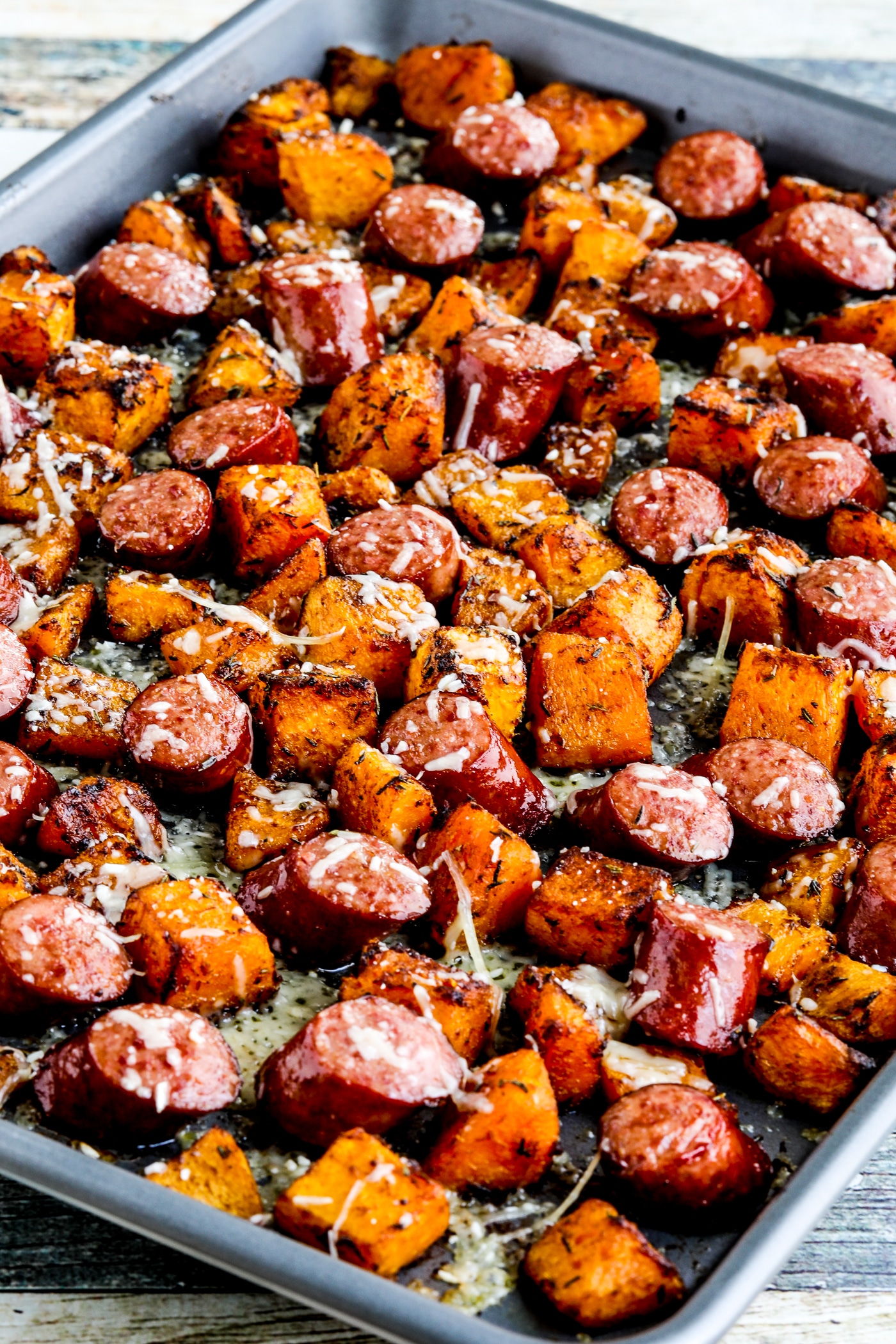 Let's start with a super-easy sheet pan meal that features roasted Butternut Squash! And if your family likes sausage and butternut squash I bet they'll love this Roasted Butternut Squash and Sausage Sheet Pan Meal.
How could you go wrong with this amazing Roasted Butternut Squash with Lemon, Thyme, and Parmesan? This would help satisfy my winter squash cravings for sure!
If you asked me which was the most popular Butternut Squash recipe on my site, there's no doubt it's this Butternut Squash with Rosemary and Balsamic Vinegar! This is one I've been making over and over myself every year, and this recipe has a lot of devoted fans!
Roasted Butternut Squash with Moroccan Spices (or Smoked Paprika) is great think-outside-the-box idea for Butternut Squash! And the recipe gives you the easy recipe for mixing up the Moroccan Spice Mix, and it's also good on a lot of other roasted veggies, or an option for Butternut Squash flavored with Smoked Paprika if you're not up for making the spice mix.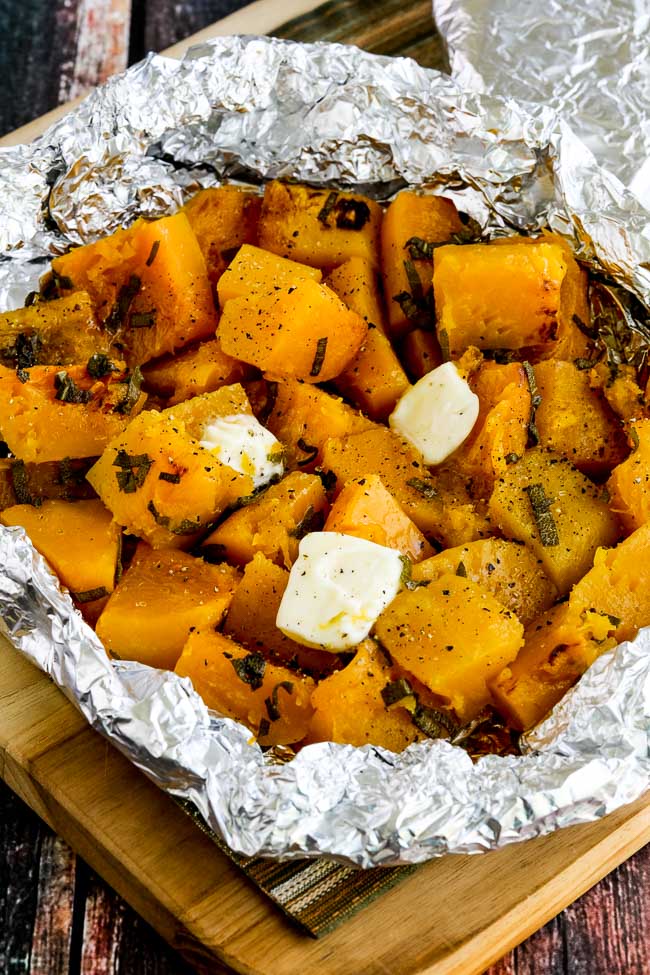 It's technically grilled or baked and not roasted, but we swooned over this Butternut Squash with Sage that can be grilled or baked! If you're using the oven you could also use a glass dish to roast the squash and skip the foil.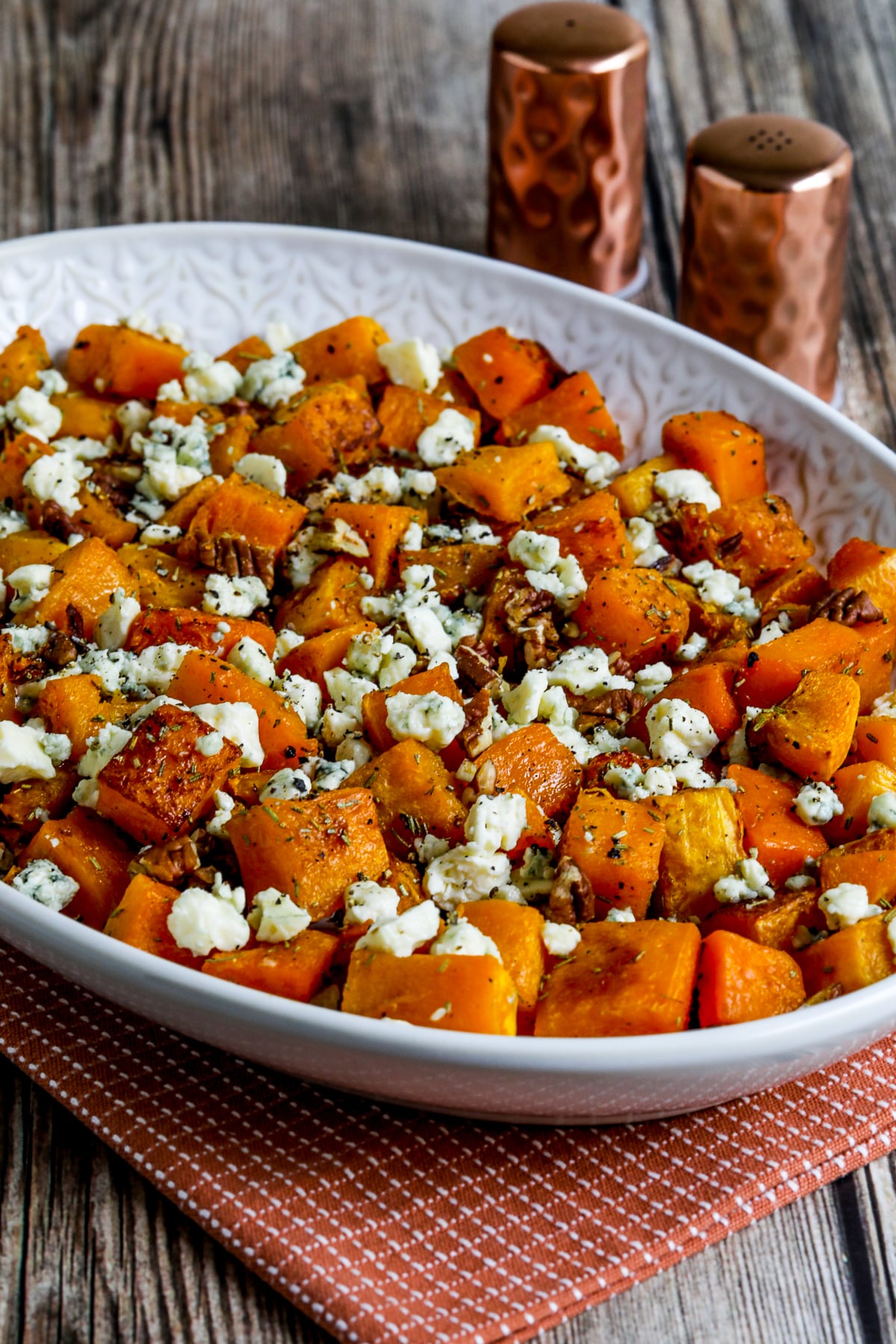 This Roasted Butternut Squash with Rosemary, Pecans, and Gorgonzola is another old favorite that I've made so many times, and the pecans and Gorgonzola Cheese really put this one over the top in flavor!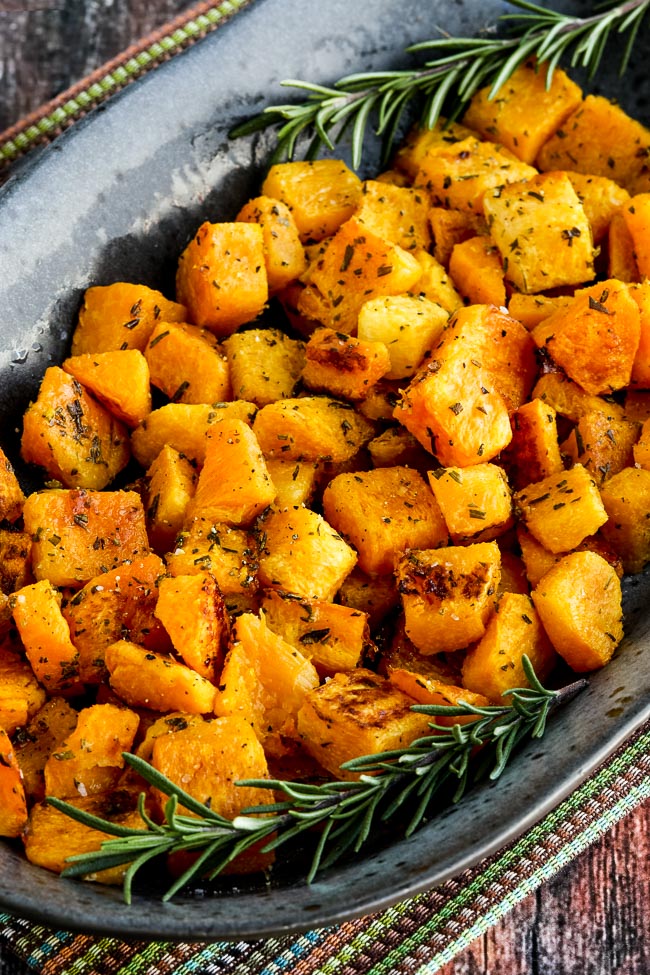 By now you may have noticed how well Butternut Squash goes with rosemary, but this Roasted Butternut Squash with Lime and Rosemary adds an unexpected (and completely delicious) touch with the fresh lime juice!
And finally, I absolutely LOVE this Roasted Butternut Squash with Tahini-Yogurt Sauce. If you like those flavors you have to try this one!
Still hungry for more?
Use Recipe Round-Ups to find more posts like this one. Use Winter Squash to see all the butternut squash recipes on the site.
We are a participant in the Amazon Services LLC Associates Program, an affiliate advertising program designed to provide a means for us to earn fees by linking to Amazon.com and affiliated sites. As an Amazon Associate, I earn from qualifying purchases.