I moved to a Condo in Salt Lake!
There's been a lot of change in my life the last few months, but I'm now happily moved and living in a very nice condo in a great historic district in Salt Lake!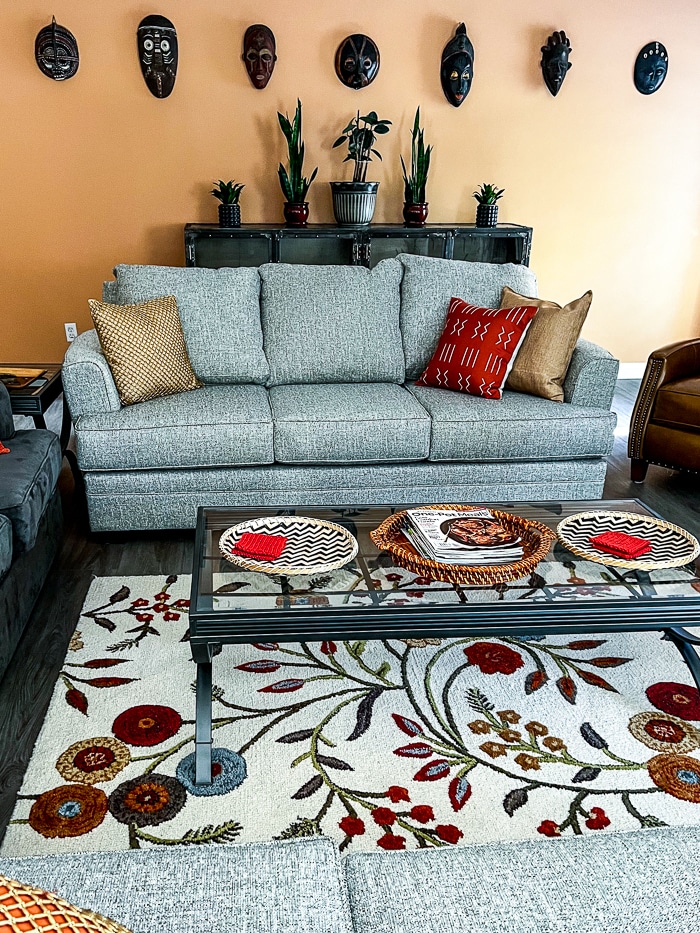 In the more than 17 years I've been blogging, I've worked hard to keep the blog mostly about the food and not so much about me. But through the years I've shared personal news like milestone birthdays, memorable trips, fun gifts from the family, a move to a bigger house, and nine months of house renovations on my first house! That type of post is in an archives called Things I'm Thinking About. These are posts some readers may not care much about, but I like collecting them as a history of my life.
And today I'm sharing the news that I moved to a condo in Salt Lake City, which has been a process that has totally taken over my thoughts and my life for more than three months! During this time there hasn't been much new content on the blog. I've been happily surprised that no one seemed to notice, and also grateful for all those good recipes I created in the past that I could feature again while I was managing house renovations and repairs, packing, selling the old house, and moving. Thank you for your support and patience while all that was happening!
Why I wanted to move:
Many people decide to downsize when they get older, and although for a long time I loved having a big house where my huge extended family could gather, after Covid hit it was definitely not much fun. For several years I kept telling people I wanted a simpler life! Finally in March of 2022 I started looking at condos. I wanted a very walkable neighborhood in the historic part of the city, close to restaurants, stores, and the friends I left behind in Salt Lake when I'd moved in 2013. And I didn't want a condo in a huge development and was hoping for a place that had some of the charm that I loved in my old house in Salt Lake.
Why my move was especially hard:
Moving is always hard of course, but my move ended up being especially complicated due to a pipe backup that caused water damage at my old house and a water valve accident that caused water damage at the condo while I was moving in. Both those led to big homeowners claims and months of restoration work. During that time I lost nearly ten pounds from stress, and at times I felt like it would never end.
I love where I have ended up!
But I'm now happily living in a nice condo in the historic district in Salt Lake where there are beautiful mansions and huge trees everywhere, and a wide variety of fun restaurants within walking distance of my condo. It's an old classic building and my condo has some areas that are definitely retro, but I'm learning to love them.
What does this move mean for the blog?
I'm not planning to quit blogging any time soon even though I'm long past the age when many people might retire! But the new condo doesn't have the perfect food blogger kitchen I had at my bigger house, and the two rooms I had for food photography and a blogging office are replaced by one smaller room here. But this last week I finally cooked with Kara in the new kitchen and we made it work, and the new office has great light for photos and seems to be working okay for the day-to-day computer work too.
And although the new condo has a huge outdoor patio area, there are no water hookups, so I won't be able to have any kind of a garden here. So no new posts about gardening, but I still have all the previous garden photos and tips collected in my category for Garden Updates. Luckily I do have several family members who have amazing gardens, so I should still be able to cook with fresh garden veggies every summer!
Here's a peek at the new place:
In the photo at the top I gave you a peek at the African art decor that I've used in my houses for nearly 25 years now. I've collected masks, batiks, and statues, as well as some photographs of famous pieces from the National Museum of African Art at the Smithsonian. And some of my art was even purchased in Africa, although I got most of it in import shops. (These are just quick iPhone photos, so don't judge the quality too harshly!)
The condo has two fireplaces and this one in the living room has an arrangement of three sofas and some chairs making a great place to entertain a group of people and have a conversation. And now that I am back in the city, I am seeing a lot more friends than I used to!
If you follow me on Instagram or on Facebook you might have seen the boxes and boxes of cookbooks I took to the thrift store. But there are still three bookcases with cookbooks in the new condo, and I've been looking at some of them already!
My favorite room in the new place is this little sitting room which has windows on two sides, a fireplace, and a big TV on the wall. This is where I sit in my favorite chair and read almost every night!
The condo does have a pretty retro kitchen, and I'm not anxious to take on the job of replacing countertops and cabinets. And I might never do it because the retro stuff is growing on me. The biggest change in the kitchen is having an electric stove for the first time in my life, but Kara and I are determined to make it work!
And here's the little office / photography room where the blog work is now happening. On the wall you can't see there are three shelves with dishes, napkins, silverware, and other photography props (although I gave away more than half of the ones I had before.)
And if you've made it clear to the bottom of this post, thanks so much for the support! Definitely the people I have met (both in person and online) are one of the main things that has made blogging so rewarding and enjoyable for me.)
We are a participant in the Amazon Services LLC Associates Program, an affiliate advertising program designed to provide a means for us to earn fees by linking to Amazon.com and affiliated sites. As an Amazon Associate, I earn from qualifying purchases.