Friday Night Photos: Picking Veggies and Baby Veggies Appearing (2010 Garden Update #5)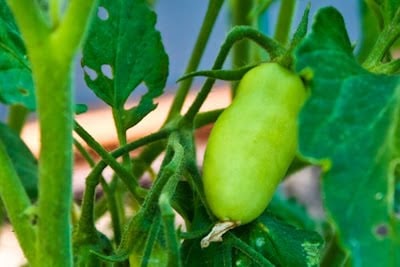 Finally, this is a super-closeup photo, but I also have some baby Roma Tomatoes on my plants, which means slow roasted tomatoes in my future!
Garden Updates:
You can see my garden updates from other years in the sidebar of the blog, or use the label 2010 Garden Updates to see the other updates from this year.
We are a participant in the Amazon Services LLC Associates Program, an affiliate advertising program designed to provide a means for us to earn fees by linking to Amazon.com and affiliated sites. As an Amazon Associate, I earn from qualifying purchases.