Amazing Low-Carb Recipes with Artichokes
I love artichokes and think they're a treat, so I'm featuring my favorites in this collection of Amazing Low-Carb Recipes with Artichokes!
PIN Amazing Low-Carb Recipes with Artichokes to try some later!
Today I'm spotlighting Artichokes, which are one of my all-time favorite spring foods! Who else is a huge artichoke fan? This collection of Amazing Low-Carb Recipes with Artichokes has the artichoke recipes I've enjoyed through the years. And if you check out the recipes, you'll see that I've had fun using artichokes in a variety of ways!
And artichokes are really quite nutritious! Whether you eat a giant fresh one or use canned artichoke hearts, artichokes have a lot of fiber to lower the net carbs. Definitely the arrival of less-expensive artichokes in the grocery store is something I look forward to every spring. When that artichoke craving hits, I hope you'll remember this collection of low-carb artichoke recipes and try some of them!
How I learned to love fresh artichokes:
Fresh artichokes are something some people aren't familiar with, but I have fond childhood memories of those rare times when my mom would cook artichokes for our family. And since there were ten kids, each child would get 1/2 of an artichoke that we'd dip into my mom's simple dipping sauce. Then when pressure cookers started getting popular I learned the trick of cooking artichokes in the Instant Pot, which has definitely increased my fresh artichoke consumption!
I also love canned artichoke hearts!
I'm a huge fan of canned artichoke hearts as well, which I try to buy at Costco so they're not such a budget buster. A few of my artichoke recipes were created when my Costco was carrying artichokes packed in water, sold in a pack of two and relatively inexpensive compared to the ones in small jars in the grocery store. Now I don't find those any more at my Costco. If you have to buy smaller jars of artichokes at the supermarket, you can reduce the amount of artichoke hearts in most of the recipes. And luckily it doesn't take too many artichoke hearts to bump up the flavor in a salad, breakfast casserole, or vegetable side dish.
How to get the complete recipe:
Just click any recipe title to see the complete recipe on this site, and I really hope you enjoy the artichoke recipes!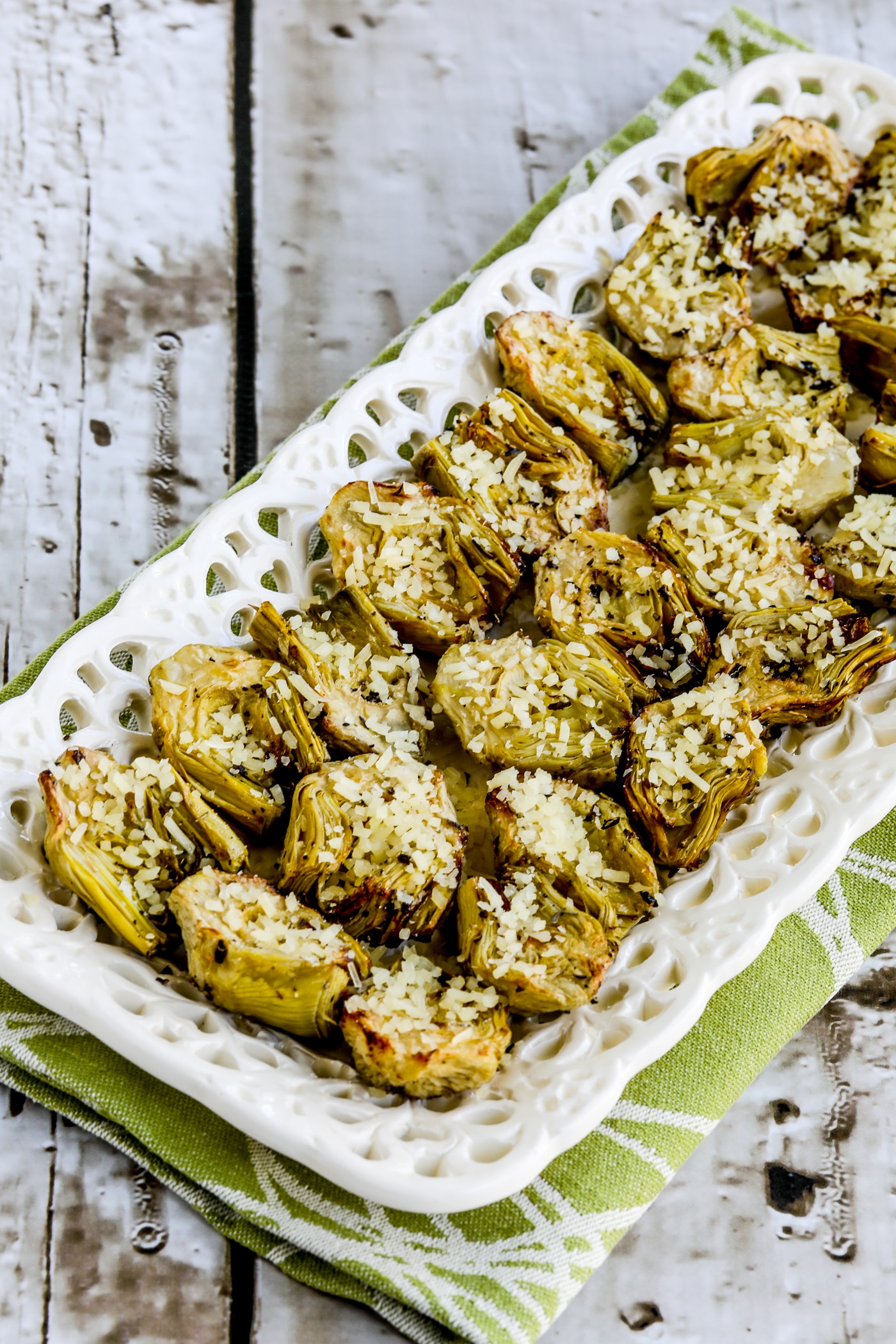 Air Fryer Artichoke Hearts is a recipe that was absolutely a wow for me, and this would be delicious for an appetizer or for a side dish!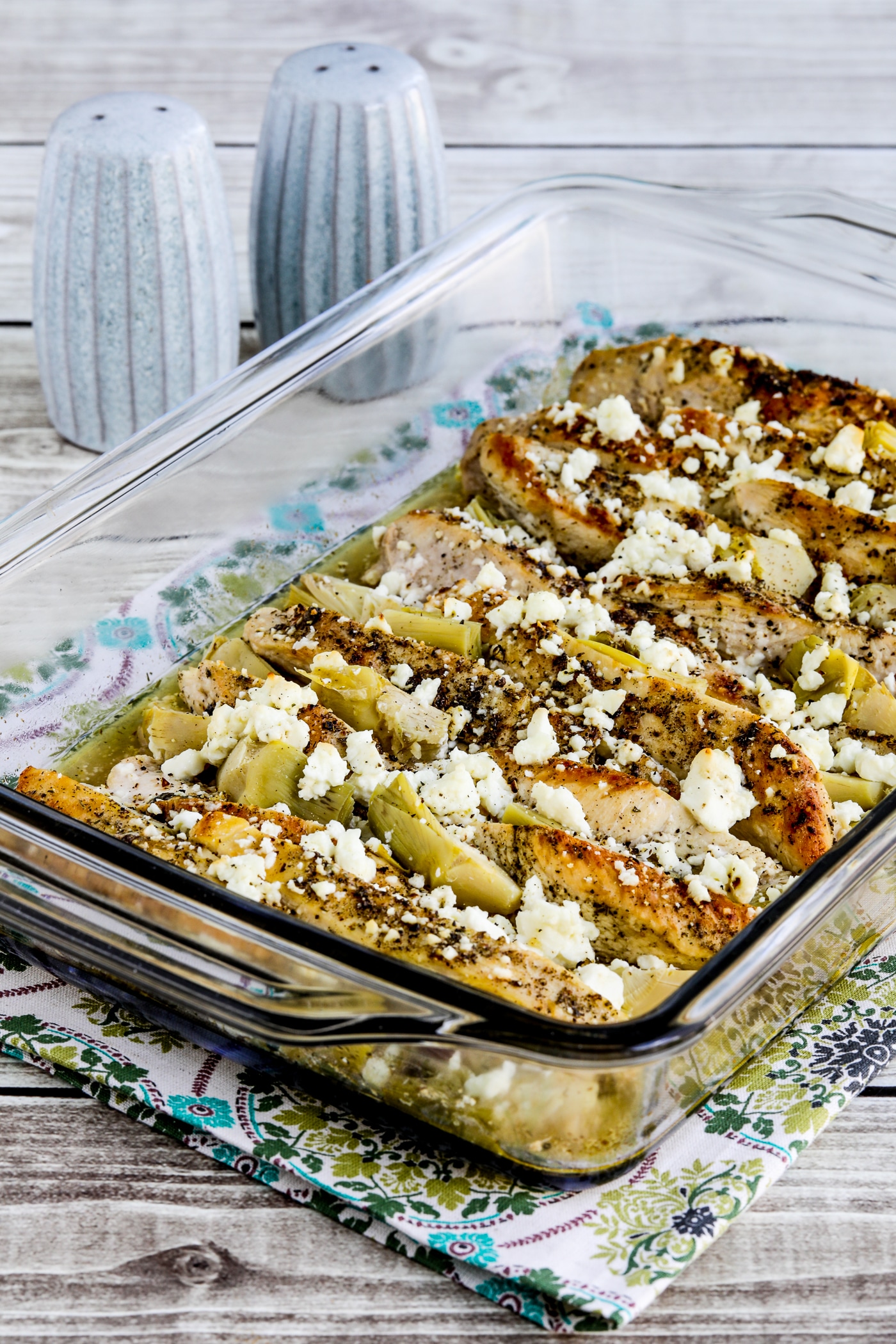 This Artichoke Chicken Bake is the newest recipe on the blog featuring artichokes, and this has amazing flavors from artichoke hearts, Greek-seasoned chicken, and Feta cheese!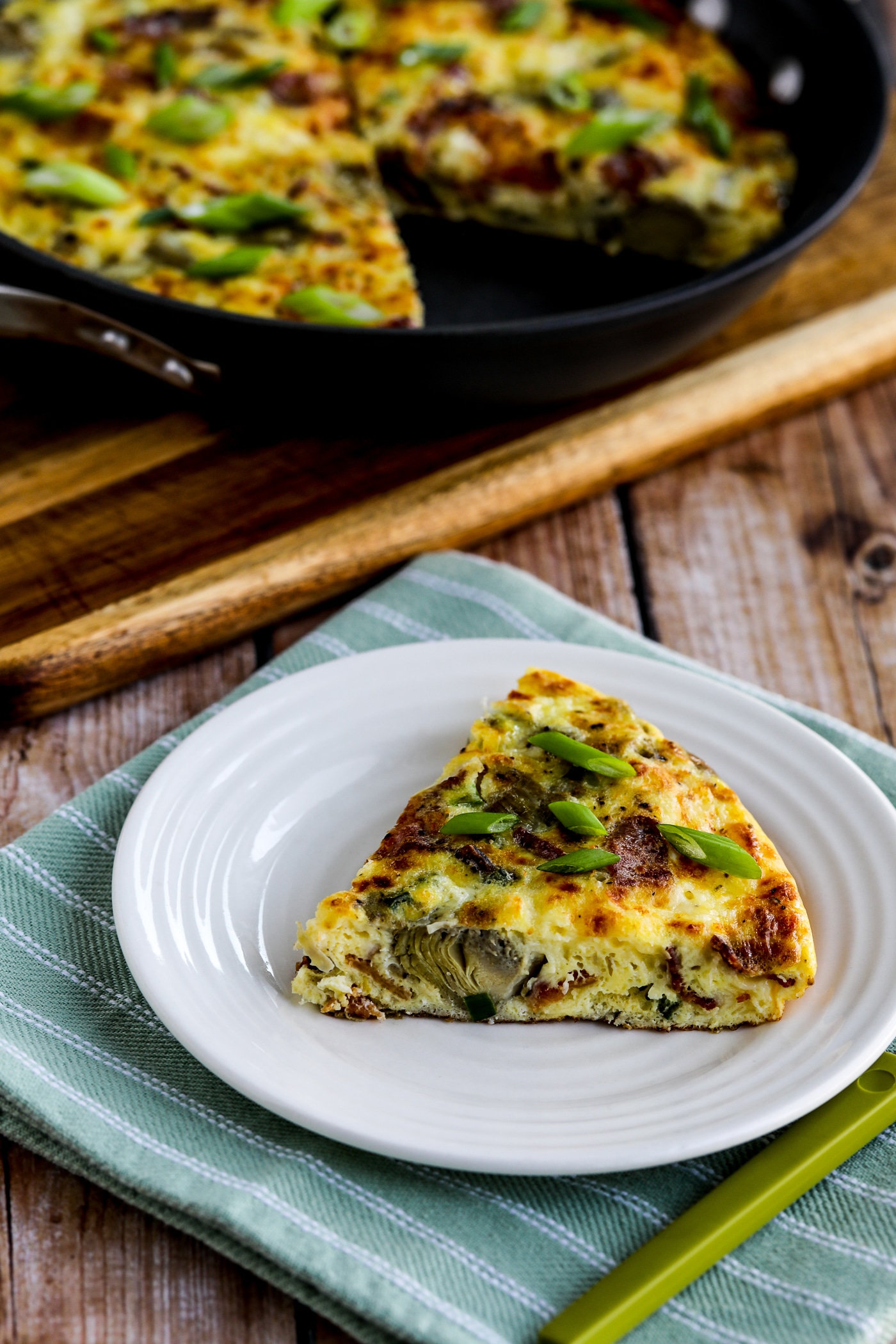 This Artichoke Frittata with Bacon is an updated version of something I used to make all the time when I cooked for houseboat trips at Utah's beautiful Lake Powell!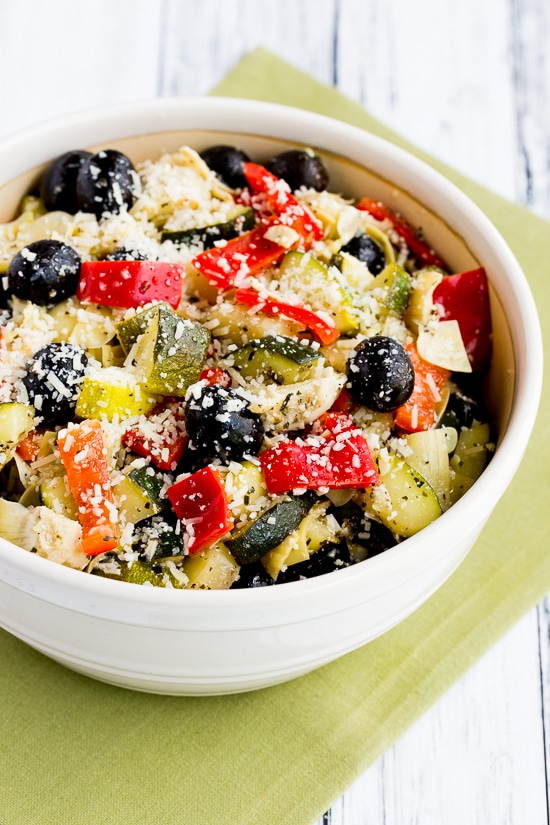 Marinated Zucchini Salad has olives, artichoke hearts, and roasted red peppers, and this is a favorite recipe I've made for years for parties.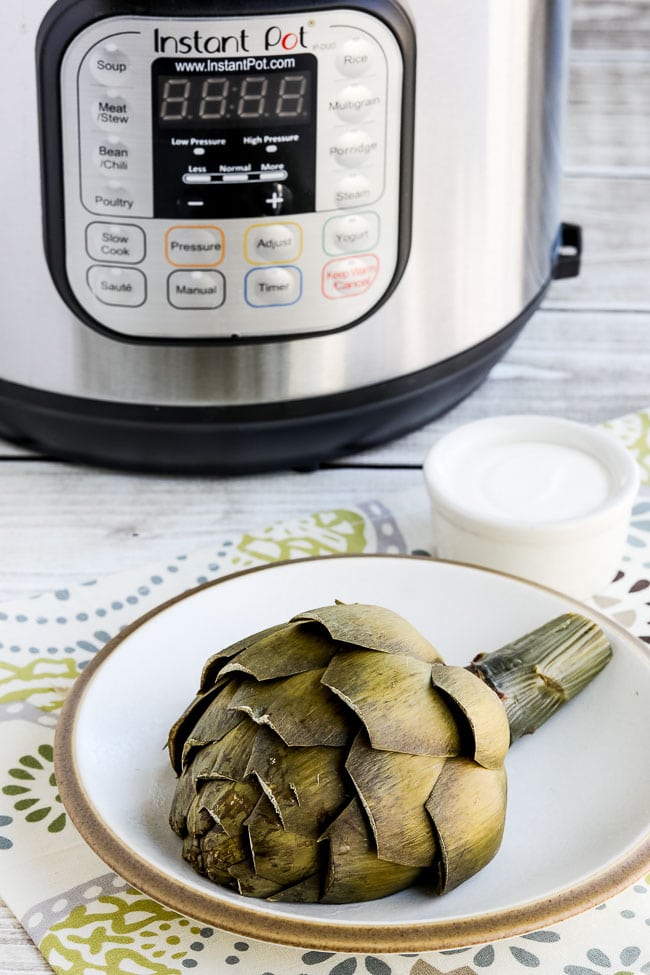 Fresh artichokes are the ultimate spring food, and I shared my method for How to Cook Artichokes in the Instant Pot, and I still think this is the absolute best way to cook them!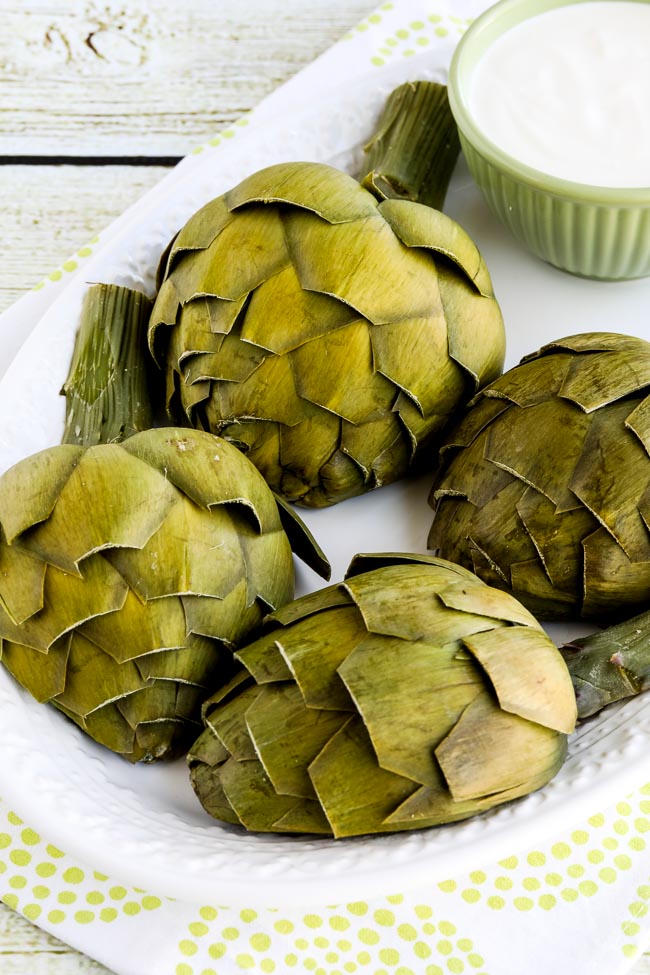 And everyone in my family eats out artichokes with my mom's simple artichoke dipping sauce! That post has a few more tips for cooking fresh artichokes.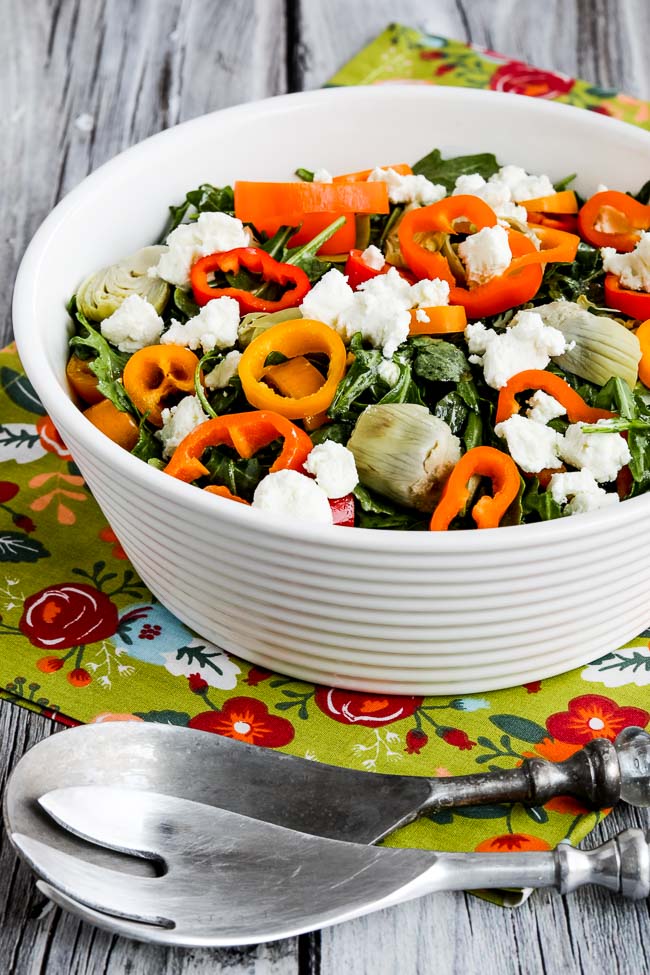 This Arugula Salad with Artichokes, Peppers, and Goat Cheese is a combination I'd enjoy any time of year!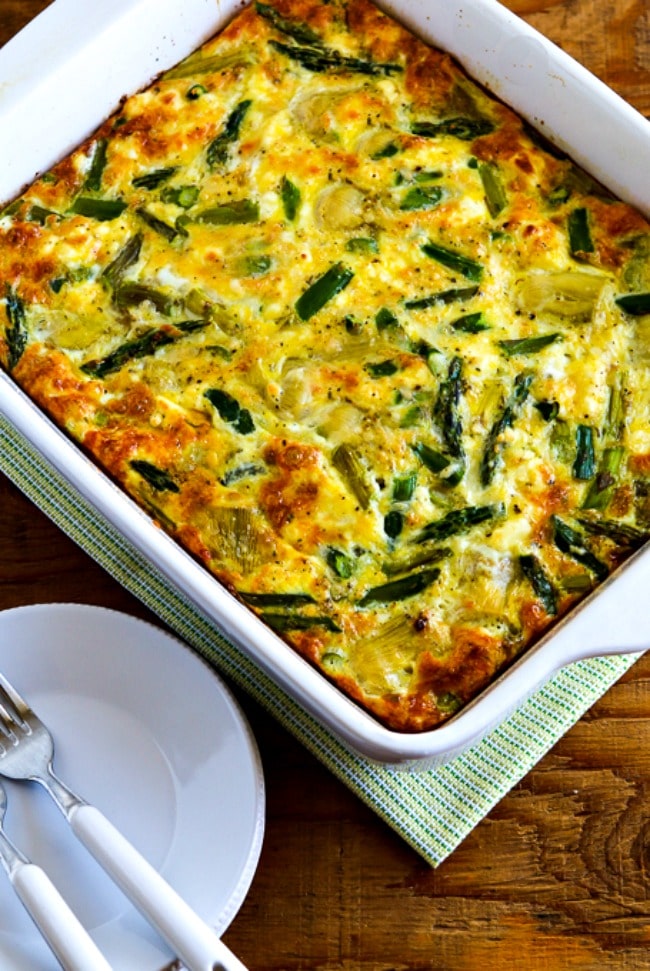 This Breakfast Casserole with Asparagus and Artichoke Hearts is delicious and easy to make for a breakfast featuring my two favorite spring foods!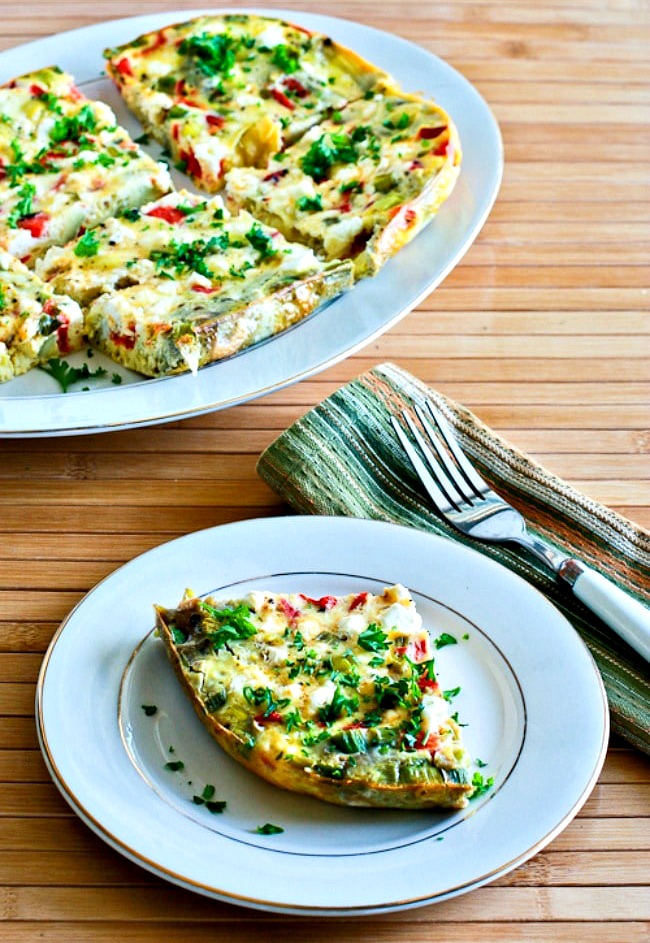 Use the Crock-Pot Casserole Crock (affiliate link) or any large slow cooker to make this Slow Cooker Breakfast Casserole with Artichokes!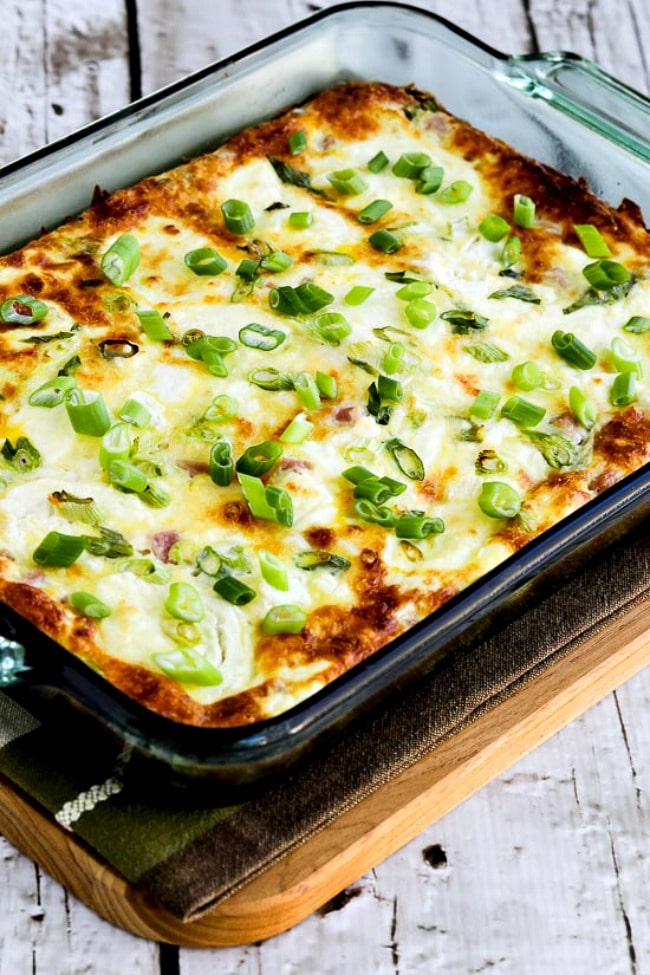 Another favorite with artichoke hearts and eggs is Karyn's Breakfast Casserole with Artichoke Hearts, Canadian Bacon, and Goat Cheese. This is a recipe I got from my step-sister Karyn, who is a great cook.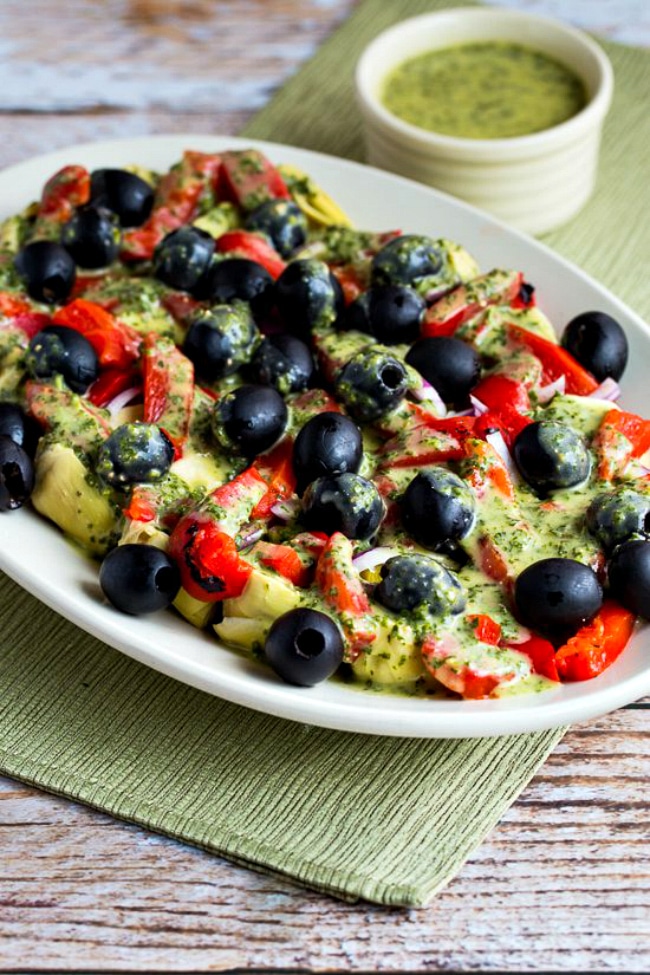 When fresh basil shows up every year I make Basil Vinaigrette and I love to use it on this Artichoke Antipasto Salad! This has been well-received at family parties!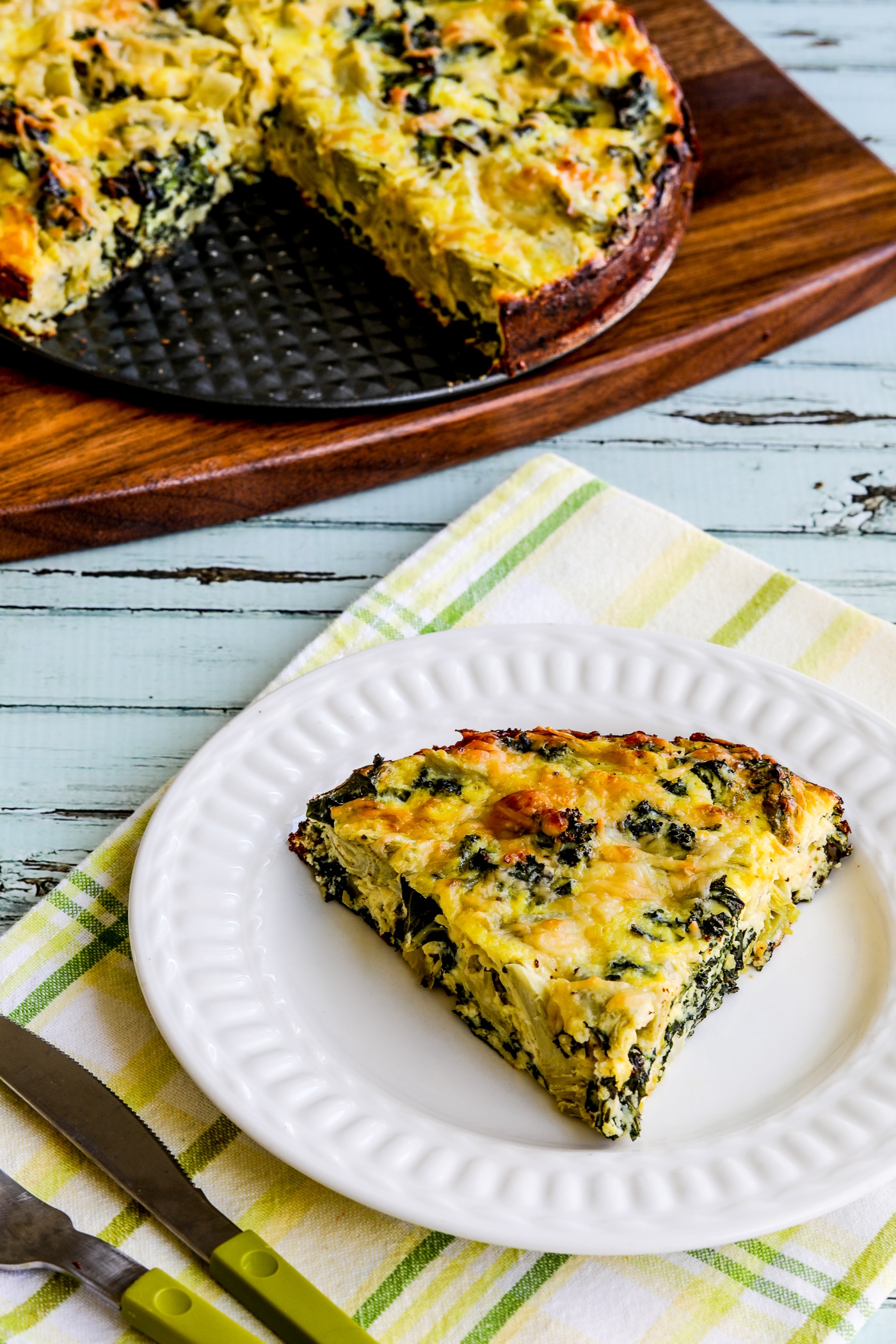 This lovely Artichoke, Kale, and Ricotta Pie also has eggs and plenty of Parmesan cheese, and this is absolutely delicious.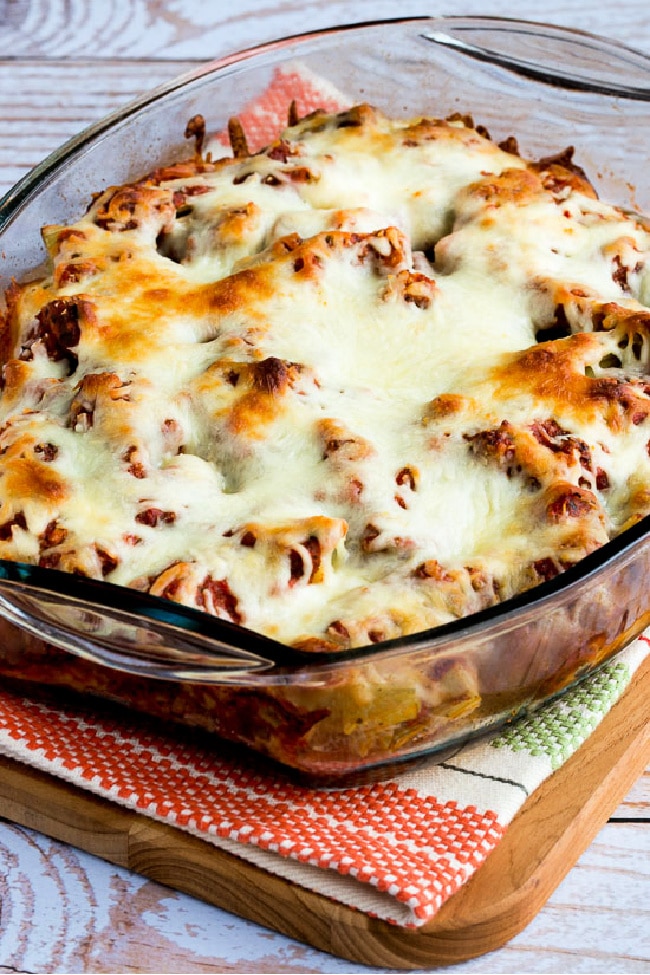 This Meatball Casserole with Artichokes has more carbs than some of these recipes, so use more meatballs and less artichokes and sauce if you want fewer carbs for this one.
Artichoke Hearts au Gratin are great for a special dinner and I love these for a Thanksgiving side dish.
And finally, this Artichoke Heart Salad was recently updated with new photos, and this recipe is really a treat for a special occasion!
If you have a favorite artichoke recipe, please share in the comments so other artichoke lovers can also enjoy it!
We are a participant in the Amazon Services LLC Associates Program, an affiliate advertising program designed to provide a means for us to earn fees by linking to Amazon.com and affiliated sites. As an Amazon Associate, I earn from qualifying purchases.