Low-Carb Muffins and Breakfast Muffins
This round-up features Low-Carb Muffins and Breakfast Muffins, and every muffin recipe here is great for a grab-and-go breakfast. And this post also has a shout-out for the silicone baking cups I always use when I make this type of savory low-carb muffin!
PIN the Low-Carb Muffins to try some later!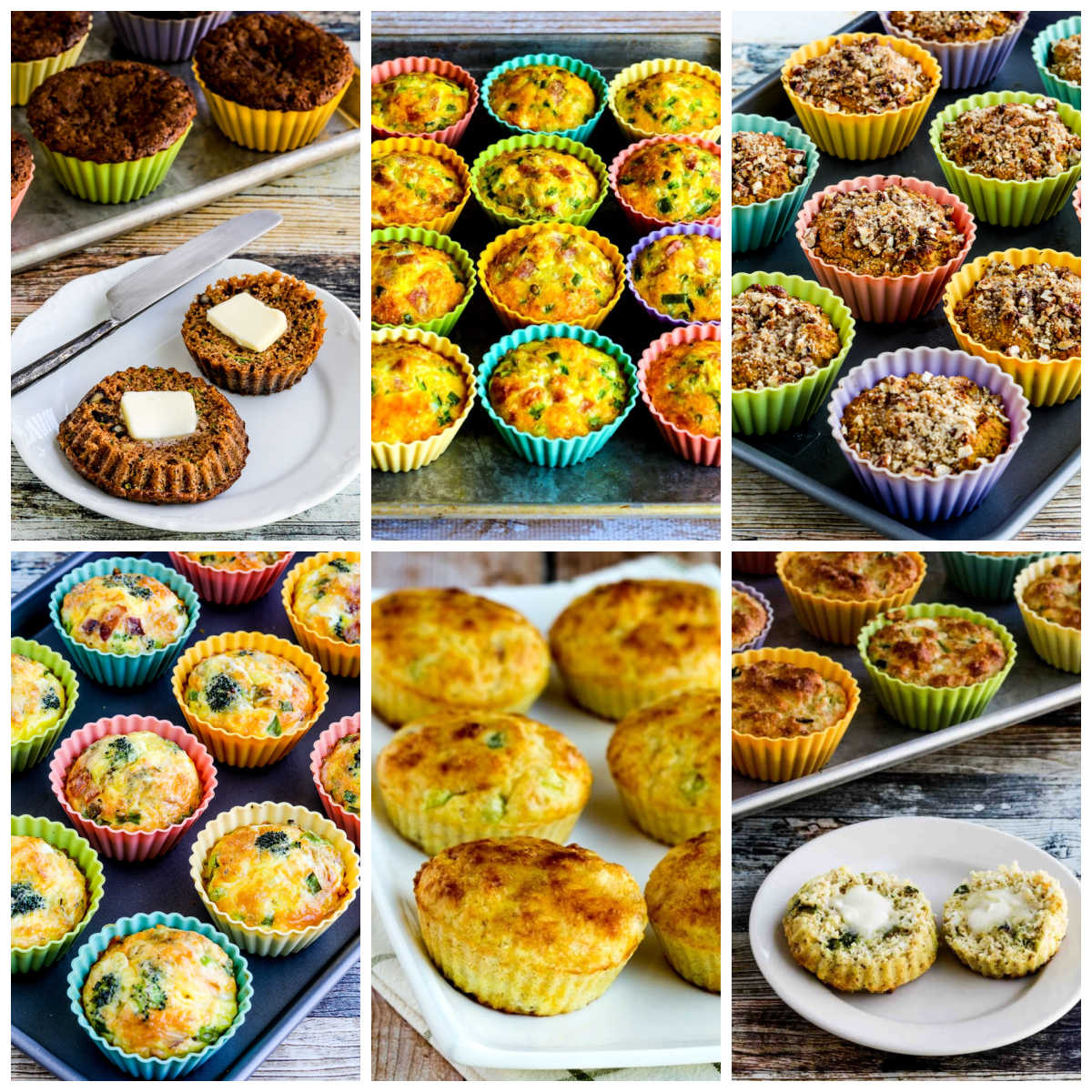 Today I'm reminding you about all these favorite Low-Carb Muffins and Breakfast Muffins, and these muffins are the ones I make regularly for food prep. And if you've discovered the Weekend Food Prep category on my site, you know how I like to cook things on the weekend and eat them all week long. And who doesn't love having meals ready in the fridge that you can just heat and eat!
And this post is also a shout-out for My Favorite Silicone Baking Cups, because I wouldn't be making muffins nearly so often if I had to scrub the muffin tins every time!
I think low-carb muffins are especially great for a breakfast idea that's ready to go! I love having muffins in the fridge to just grab, heat, and eat when I'm running out the door or busy working. I hope these muffin recipes will help you increase your breakfast muffins game; enjoy!
What types of Low-Carb Muffins are included here?
There are a few tasty Low-Carb Almond Flour Muffins that are also gluten-free.
There are several options for Low-Carb "Egg Muffins", a name I came up with in the early days of my blog; these are also gluten-free.
And there are some Cottage Cheese Muffins, which are pretty low in carbs but not gluten-free. Cottage Cheese Muffins have the tiniest bit of flour which gives them a nice texture, but you could switch that for Almond Flour (affiliate link), Flaxseed Meal (affiliate link), or even Hemp Seeds (affiliate link) if you wanted a gluten-free and Keto version.
What Silicone Baking Cups Do I Use for the Low-Carb Muffins?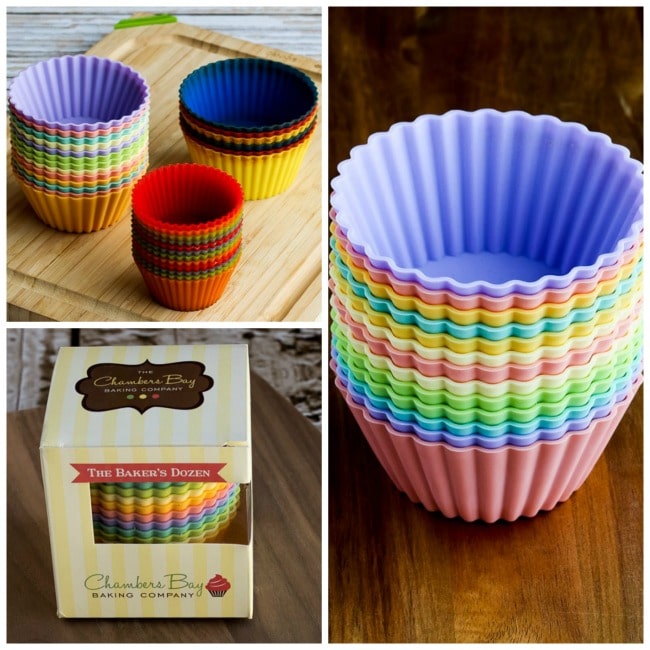 I now have three sizes of baking cups, and it can get confusing because different brands call the sizes by different names. But my smallest size is about 2.75 inches across and holds 1/3 cup, my middle size is about 3.5 inches across and holds 2/3 cup, and my biggest size is about 3.75 inches across but deeper than the others and holds 1 cup. (Links are affiliate links)
These Chambers Bay Baking Company Baker's Dozen Silicone Baking Cups (shown above) are my current favorite! I love the lighter colors and the fact that they give you 13 muffin cups instead of 12. They don't get discolored, and when sprayed with non-stick spray they release things perfectly.
The Chambers Bay Silicone Baking Cups come in two sizes. STANDARD SIZE are the smaller size I described above, and I don't use that small size too often. JUMBO SIZE are the middle size I described above, and this is the muffin cup size I like best. (Just in case anyone is wondering, Chamber's Bay has no idea I'm writing about their muffin cups and haven't compensated me to feature them here!)
There's no need to stress over having a certain size of baking cups though, it's really a personal preference. Just realize that when you're using a smaller size the baking time might be a bit shorter and when you're using a larger size the baking time might be a bit longer. Now, let's make some low-carb muffins!
Low-Carb Almond Flour Muffins (also gluten-free)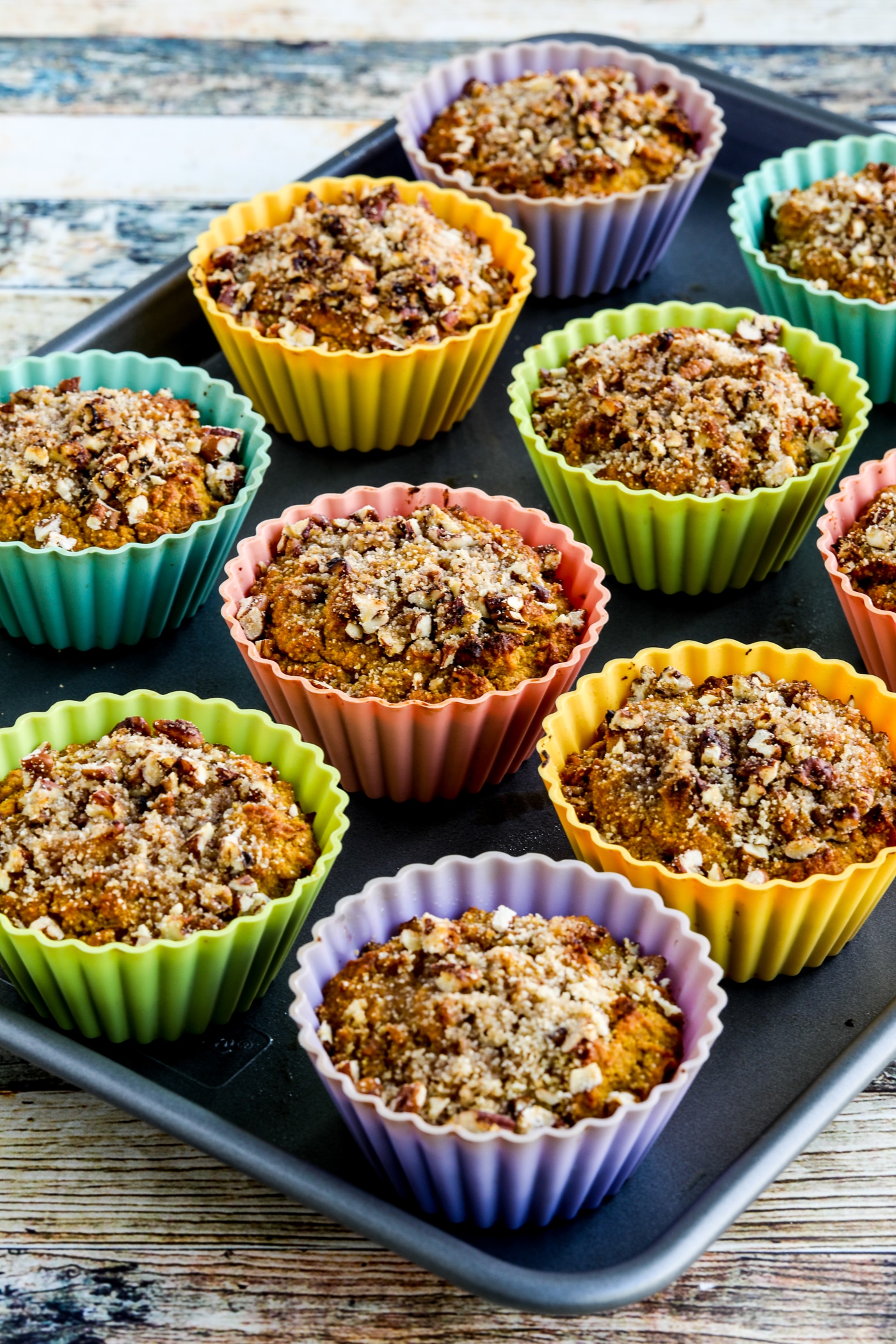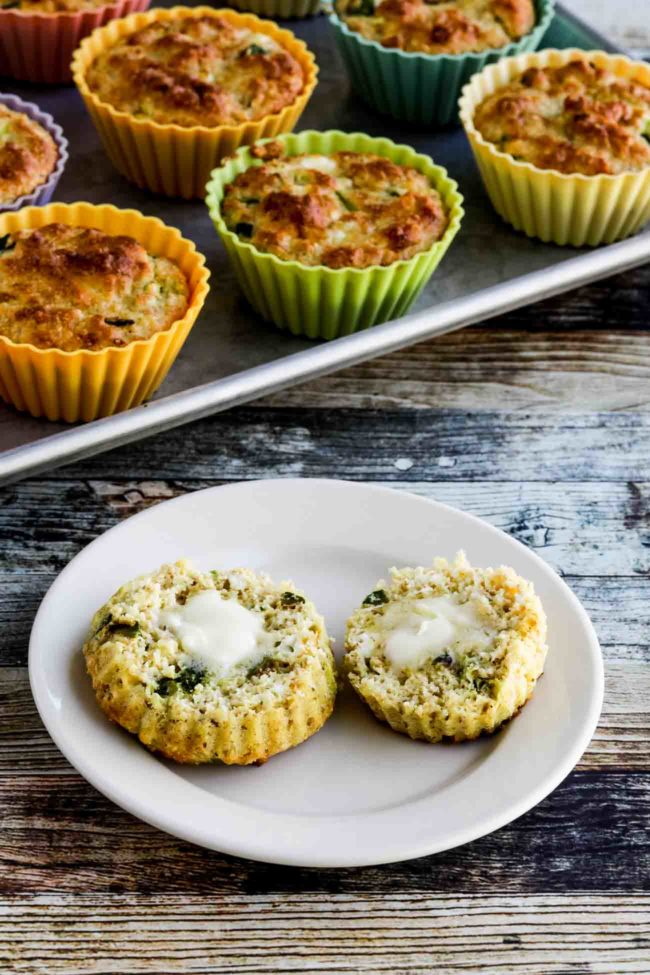 Flourless Breakfast Muffins with Zucchini and Feta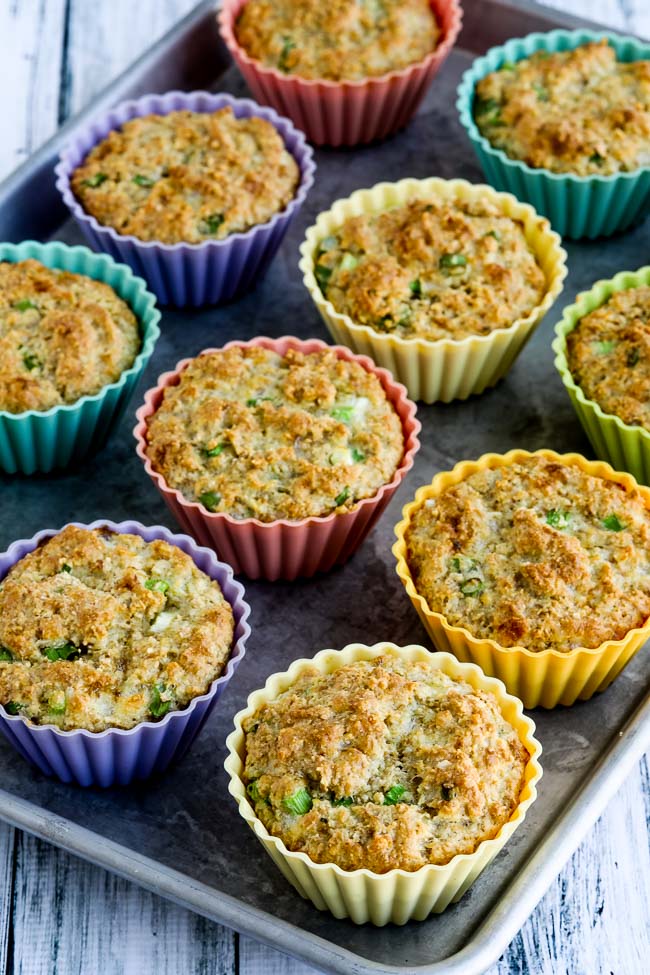 Low-Carb High-Fiber Savory Muffins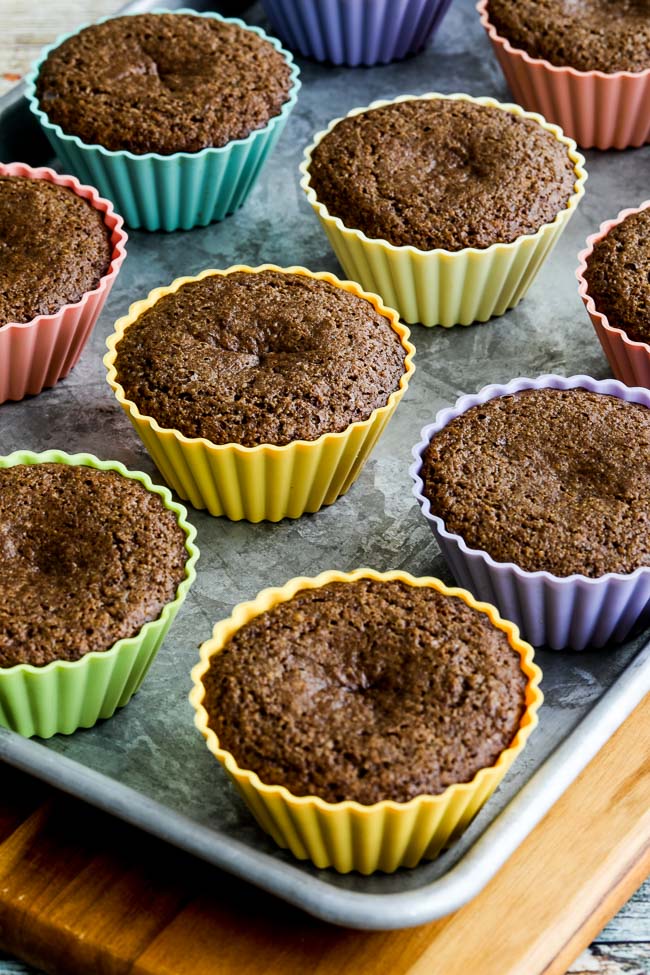 Donna's Low-Carb High-Fiber Grain-Free Breakfast Muffins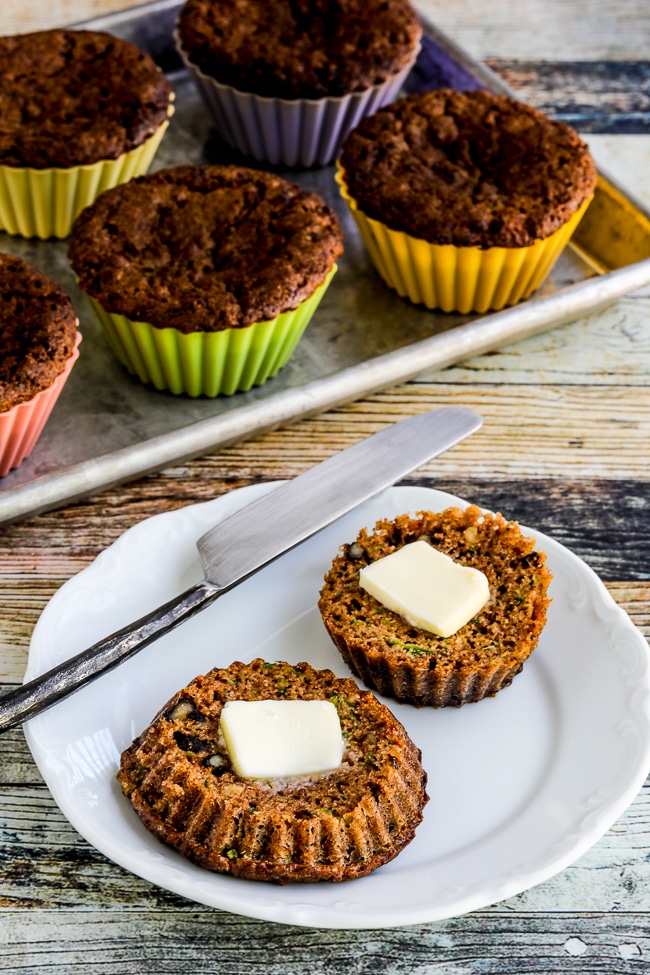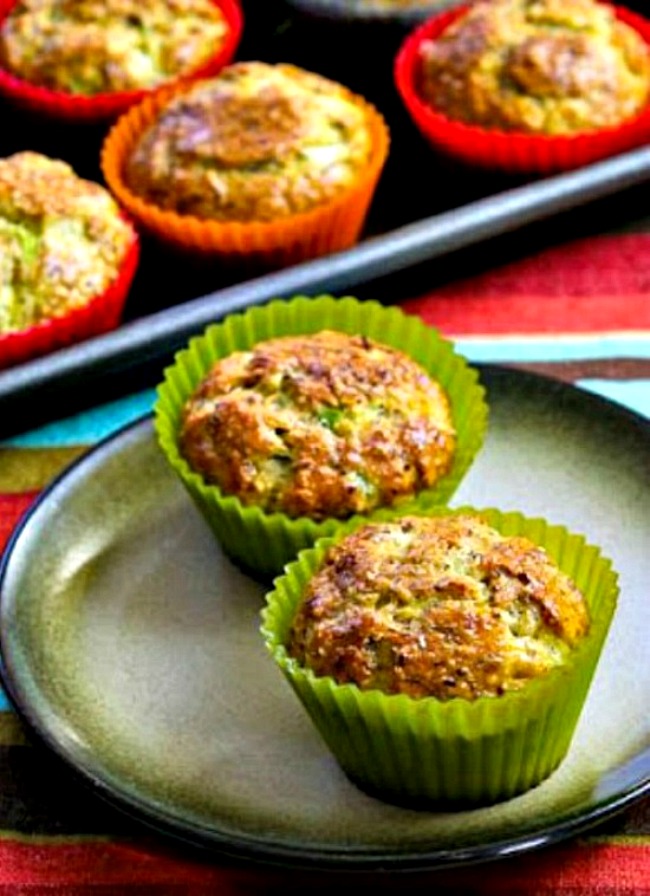 Flourless Savory Breakfast Muffins
Low-Carb Egg Muffins (also gluten-free)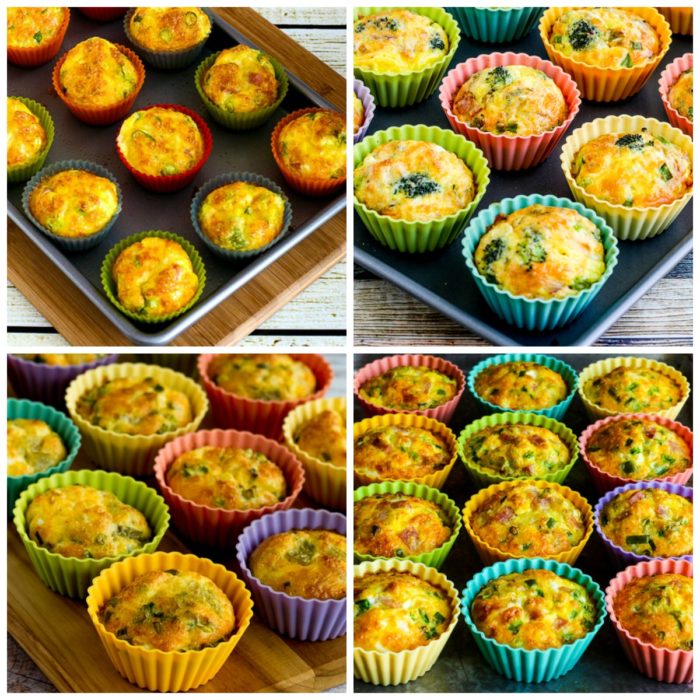 Low-Carb and Keto Egg Muffins (Master Recipe)
(This is my original egg muffins post with tips for making Egg Muffins from what you have in the fridge.)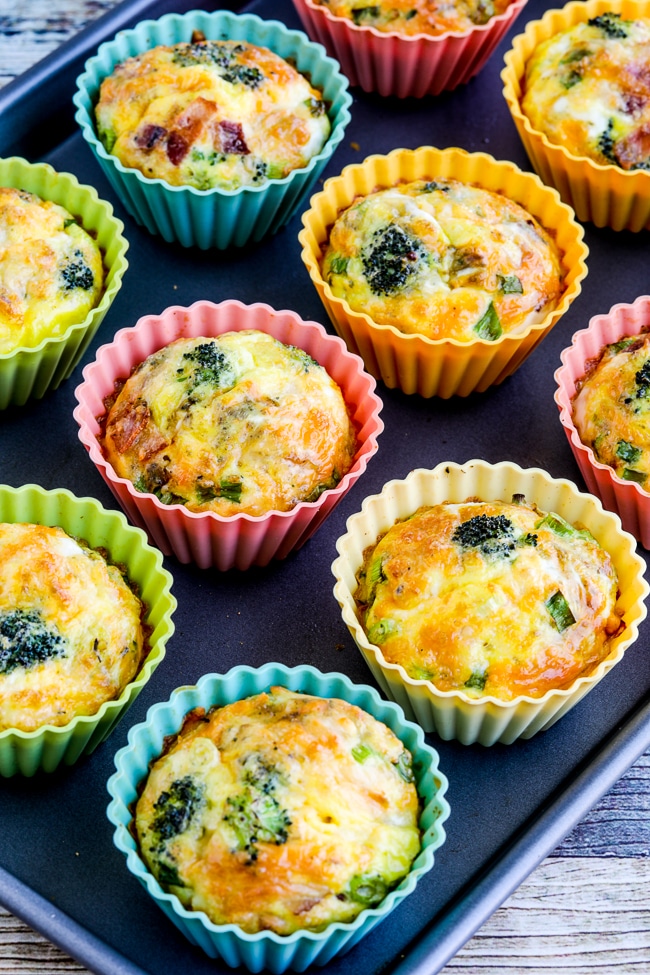 Keto Egg Muffins with Broccoli, Bacon, and Cheese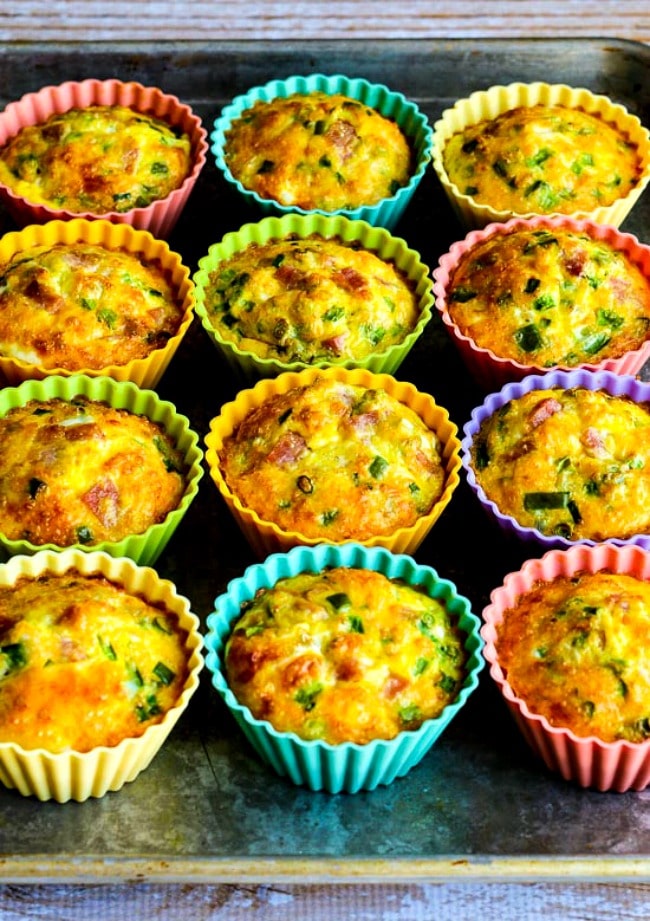 Egg Muffins with Ham, Cheese, and Bell Pepper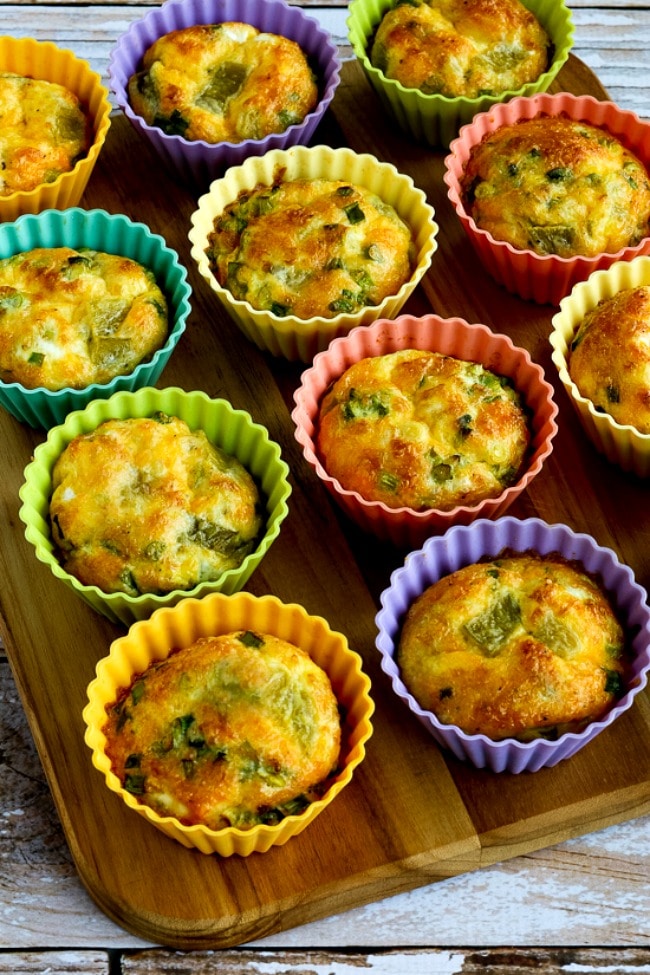 Green Chile and Cheese Egg Muffins
Low-Carb Cottage Cheese Breakfast Muffins (not gluten-free, but can be adapted)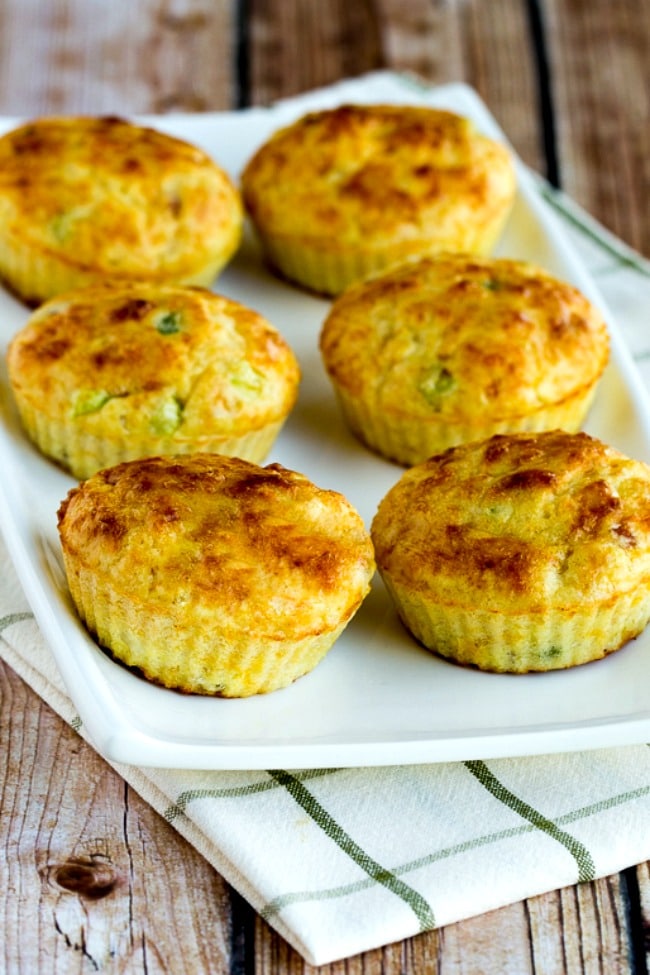 Cottage Cheese Breakfast Muffins with Ham and Cheddar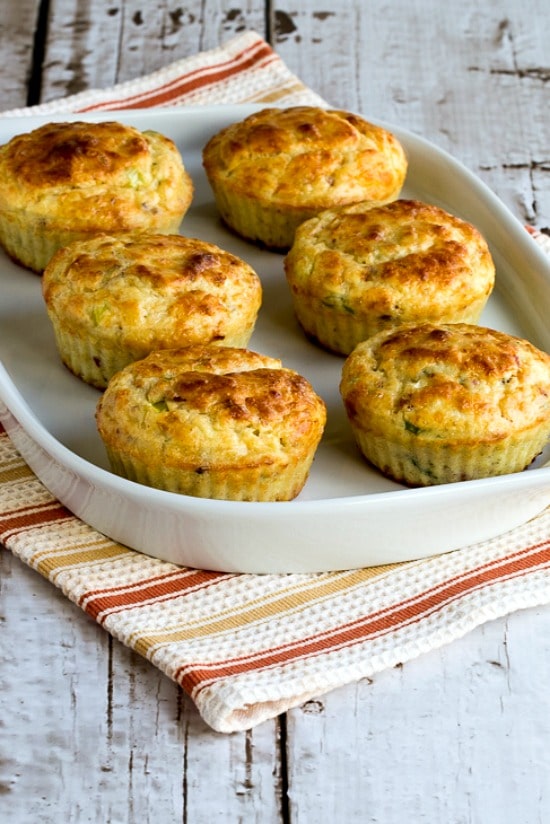 Cottage Cheese Breakfast Muffins with Bacon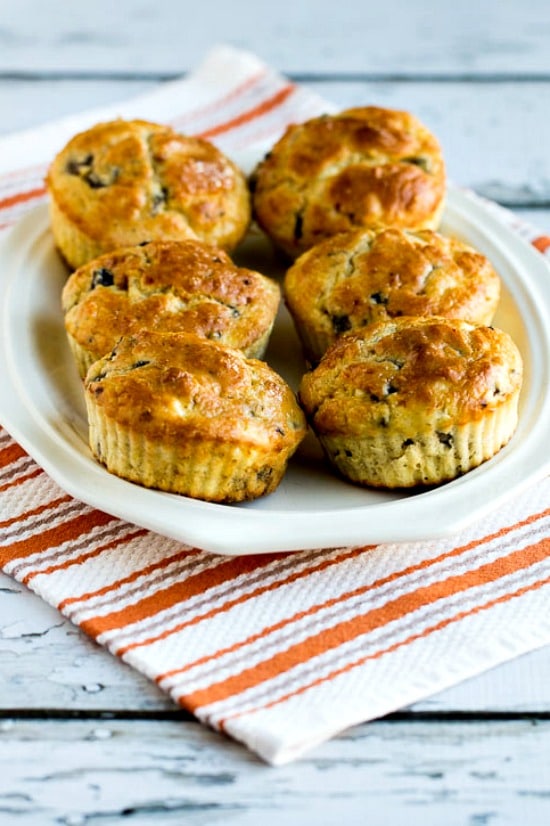 Cottage Cheese Breakfast Muffins with Mushrooms and Feta
See More of Kalyn's Kitchen Picks:
Visit Kalyn's Kitchen Picks to see more foods and kitchen products I've recommended. All items featured as Kalyn's Kitchen Picks are things I happily would buy over and over, and because I want readers to know that my opinions are completely unbiased, I don't accept review products from the many companies who offer to send them to me.
We are a participant in the Amazon Services LLC Associates Program, an affiliate advertising program designed to provide a means for us to earn fees by linking to Amazon.com and affiliated sites. As an Amazon Associate, I earn from qualifying purchases.