Friday Night Photos: Introducing Jake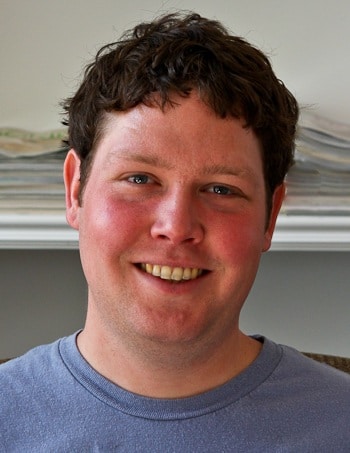 My handsome, highly talented, and food-savvy nephew, Jake!
For a couple of months there's been a fun development here (in Kalyn's actual and virtual kitchens) and I thought it was time to let readers know about it. I'd like you to meet my nephew Jake, the older brother of
the cute kids I take to Hires every summer
, and another one of the good cooks in our family. For years now Jake has had a strong interest in exploring the world of food, which may have started in high school when he never missed
The Splendid Table
on NPR. Now he lives not far from me in Salt Lake, so for the last few months Jake has been coming now and then to spend a day cooking with me as a blogging intern. Jake does have a full-time job, so he can't come every week, but lately some tasty dishes have been appearing on the blog that we've cooked together.
In a way it was destined to happen, because more than four years ago Jake made
Bengali Red Dal Curry
for me and I was excited to share the recipe on the blog. He's a fan of spicy Indian dishes like that, so I'm hoping that cooking with him will help me broaden my culinary horizons a bit. We've settled into a rhythm where we work well together in the kitchen (and Jake and his girlfriend both enjoy the leftovers!) I don't know if Jake will eventually start his own food blog, but hopefully this is a partnership that will continue for quite a while.
Please welcome Jake to the blog, and if there's any particular type of dish or type of cuisine you'd like us to experiment with, I'd love to hear about it in the comments!
We are a participant in the Amazon Services LLC Associates Program, an affiliate advertising program designed to provide a means for us to earn fees by linking to Amazon.com and affiliated sites. As an Amazon Associate, I earn from qualifying purchases.