Things I'm Thinking About on (2-25-2014)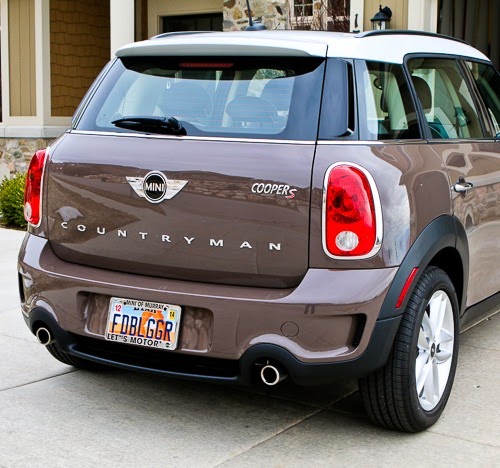 If you need more fun in your life, I highly recommend getting a Mini!
In December
I promised to start sharing things I'm thinking about, and then in January I got distracted by
Daily Phase One Recipes
and now it's been two months since I've shared one of these posts. Happily it was a good two months with lots of holiday celebrating at Chez Kalyn, and the best present ever arrived on December 31 when I got my new Mini Cooper! I've never cared much about cars, and for years I loved
my Toyotas
, but when I moved I needed a car that could get up the hill in the snow. I picked the
AWD Mini Cooper Countryman
that's slightly bigger than the regular Mini (and thankfully not quite so low to the ground), and this is hands-down the most fun car I've ever owned! And I've had
the personal license plate
for a while, but I think it looks even better on this car. (If you live in Utah and are considering a Mini I had great service from Tyson Call at
Mini of Murray
. And I'm sure some of you are wondering, so just for the record, Tyson and Mini of Murray have no idea that I'm giving them a little shout-out here.)
Here are a few more things I've been thinking about lately.
Sometimes you see an ad that really says more about life than it does about the product, and I think
this Coke ad really captures the joy of being a parent
. (Warning, whether you're a parent or not, this will probably make you cry!
Whether or not you know any families with dads in the military, Dad in a Box is another one that will probably make you cry!
You young folks who are reading me, trust me that they're right about most of the
37 Things You'll Regret When You're Old
! (I almost said "young whippersnappers" but I decided that would really make me sound old!)
I talk a lot about my enormous family, and now my talented nephew Travis has documented them in a video about the
Denny Family Superbowl Party
, a yearly event always hosted by my brother Mark and his wife Lisa. And it may be hard to believe, but actually less than half the family members were there!
I never publish sponsored content on my blog, so any products mentioned
in these posts just appear here because I am a fan of the item.
We are a participant in the Amazon Services LLC Associates Program, an affiliate advertising program designed to provide a means for us to earn fees by linking to Amazon.com and affiliated sites. As an Amazon Associate, I earn from qualifying purchases.