Kalyn's Kitchen Picks: Hearts of Palm
Hearts of Palm are one of my favorite salad ingredients, and it doesn't take too many of them to turn a salad into something special! And I've also enjoyed the low-carb pasta products that are made with this delicious plant ingredient.
PIN this post to find it later!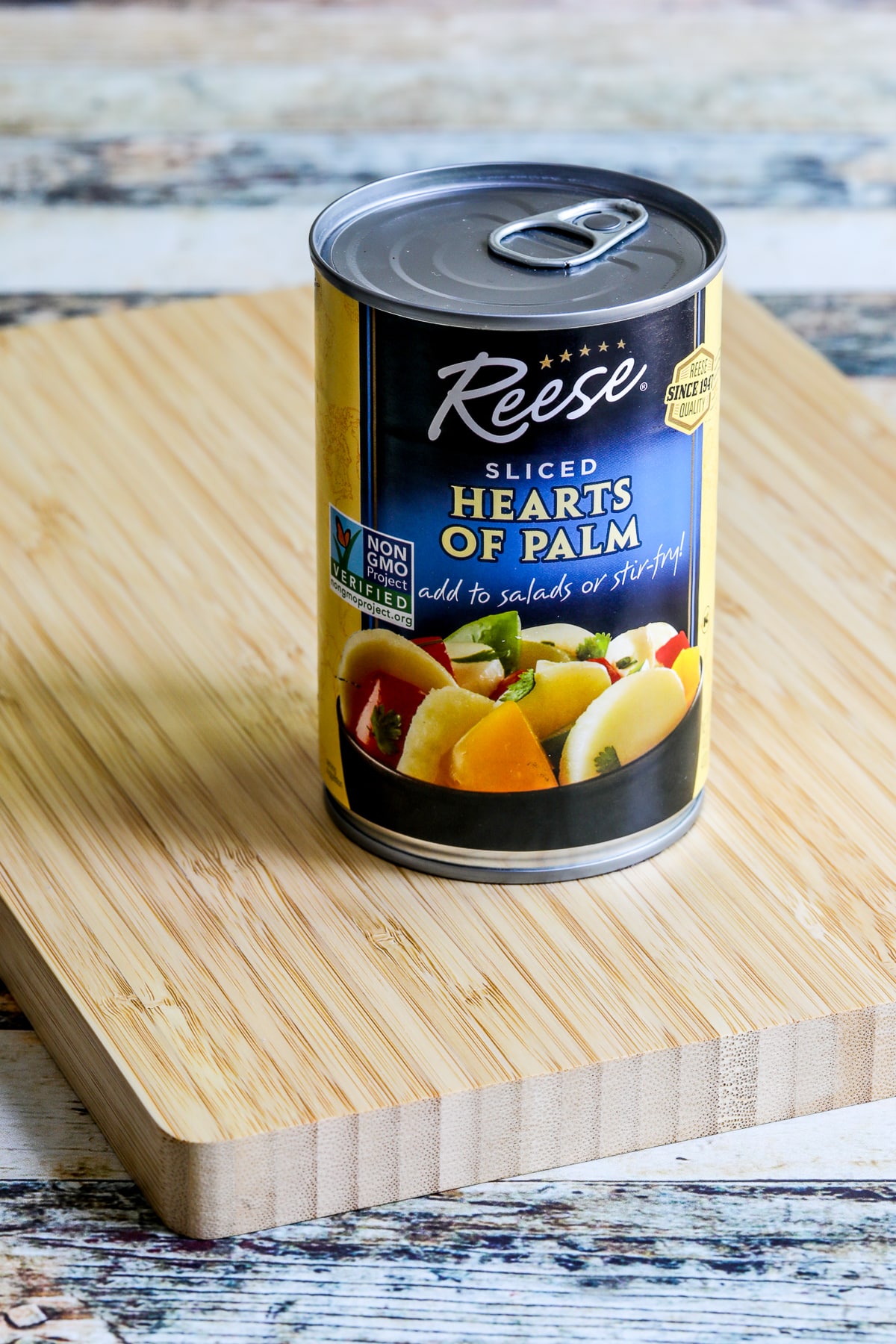 Hearts of Palm are an ingredient I've been passionate about for many years. I've been experimenting with this ingredient ever since my Costco started carrying them years ago in reasonably-priced two-packs. But now I don't find those big jars at Costco any more, sigh.
But even when I have to pay more for them at the regular grocery store, this favorite ingredient is something I love to add to salads, and to me it's always a sign of summer when I start buying them again.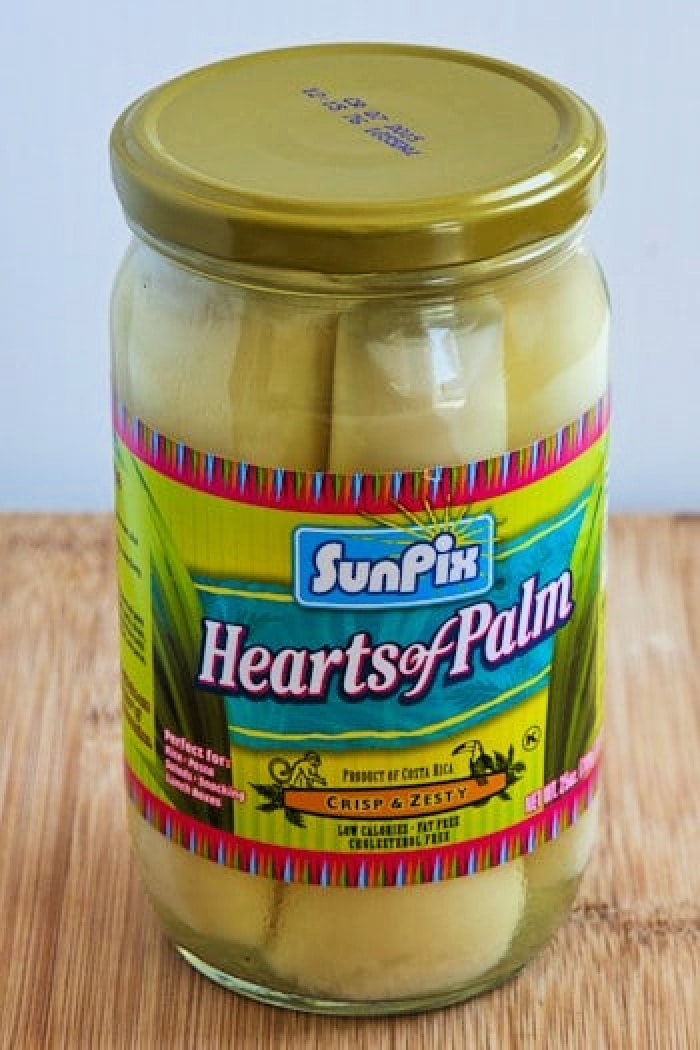 Where can you buy Hearts of Palm?
This is the big jar of palm hearts I used to love buying at Costco. Most grocery stores sell will sell them in cans, sold near the olives and artichokes, but they're somewhat pricey at a regular grocery store. You can buy hearts of Palm at Amazon.com (affiliate link) and occasionally you'll find some there that are a bit more inexpensive. (Amazon does carry those two packs of big jars like I used to buy at Costco, but they were definitely more of a bargain at Costco, of course!)
What are Hearts of Palm?
Palm hearts are a slightly-crunchy vegetable that's harvested from the center of domesticated palm trees. They used to be a controversial ingredient, but now harvesting methods don't damage the trees and wild palms are protected in many places. And Hearts of Palm are so delicious! Here's more about them and how to use them.
Are Palm Hearts nutritious?
A peek at the nutritional information shows why this is such a nutritious and carb-friendly ingredient. They're cholesterol and sugar-free, very low in calories, fat, and carbs, and high in fiber. The canned ones are relatively high in sodium, so if that's an issue for you don't add salt or use with salty ingredients in recipes.
What else is made from Hearts of Palm?
The latest product I've been infatuated with is that's made with this vegetable is Palmini Pasta (affiliate link), which is a low-carb pasta substitute! I do think this product needs some attention to the preparation; you need to cook it with flavorful ingredients for it to be a winner for me. But the hearts of palm pasta can be delicious when it's prepared well, and I've made tasty pasta dishes using Palmini Linguini and Palmini Angel Hair. It's definitely more expensive than regular pasta, so I've developed recipes that use it with lots of other ingredients to get more servings from a package. If you think that sounds interesting, check out these recipes:
Salads with Hearts of Palm:
Definitely the way I've used this favorite ingredient the most is as a low-carb treat to add to salads. Check out my round-up of tasty and interesting Low-Carb Salads with Hearts of Palm to see photos and links for the many salads where I've used them!
About Products Featured for Kalyn's Kitchen Picks:
I purchased this product myself and these companies have no idea whatsoever that I'm writing about their products. I love to feature products that are really a wow for me, and items featured as Kalyn's Kitchen Picks are always things I'd happily buy over and over. So that readers will know that my opinions are completely unbiased, I don't accept review products from the many companies who offer to send them to me.
We are a participant in the Amazon Services LLC Associates Program, an affiliate advertising program designed to provide a means for us to earn fees by linking to Amazon.com and affiliated sites. As an Amazon Associate, I earn from qualifying purchases.