Cooking with Fresh Tarragon
Here are all my tips for Cooking with Fresh Tarragon just in case you're lucky enough to have some growing in your herb garden! Tarragon grows like a weed, and it's a wonderful flavor when used in small amounts.
PIN the Fresh Tarragon Recipes to try some later!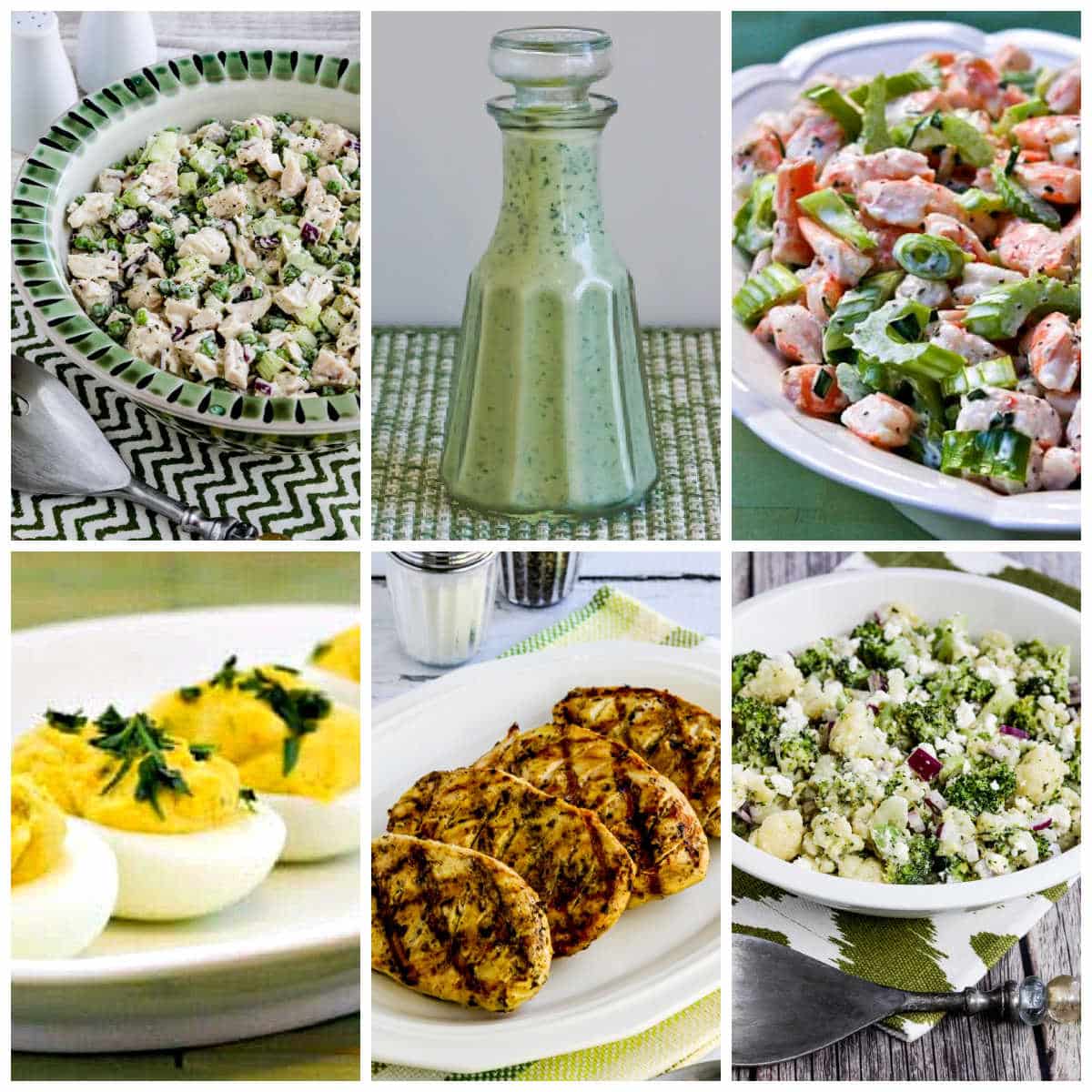 This post about Cooking with Fresh Tarragon is next in the series about cooking with fresh herbs that started a few weeks ago with Cooking with Fresh Mint. And I do hope that anyone who's growing herbs or buying them at the Farmers Market will get some new recipe ideas from these posts.
Of course if you've looked around this blog at all you can tell I'm a gardening and fresh herb enthusiast! For many years I wrote frequent posts about my garden on the blog, and talked about how I use garden produce in recipes. And when it's gardening season I still like to spotlight vegetables and herbs from the garden.
And French Tarragon shows up earlier in the year than some other garden herbs, so I thought that fresh tarragon must be be the perfect herb to spotlight next! I don't think tarragon is as well-known or frequently used as many other fresh herbs, but I think people end up loving it once they try it. I hope you learn something about fresh tarragon and get inspired to try cooking with it if this herb is new to you!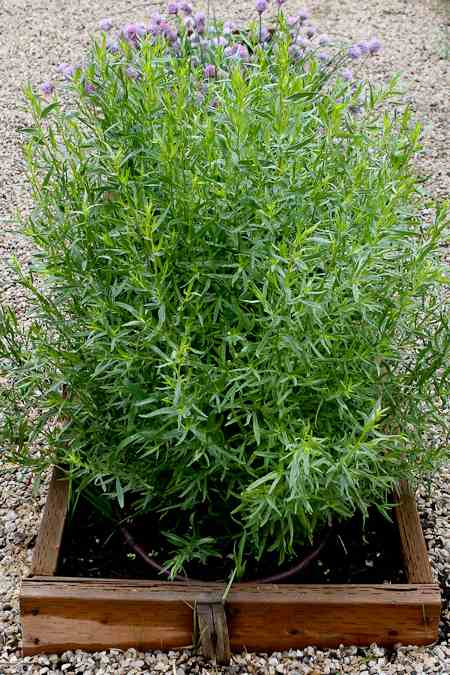 Tips for Growing Tarragon:
If you want to grow tarragon or try cooking with it, the first important thing is to make sure you're getting French Tarragon (and it can't be grown from seed, so you will need to buy a plant if you want to grow it.) There are several types of Tarragon, and Russian Tarragon and Mexican Tarragon are lacking the lovely anise-like flavor that makes French Tarragon so beloved. When when you see recipes that just list "tarragon" as an ingredient, it's almost certain that it means French Tarragon. And just like many other herbs, you can freeze tarragon and use it in dishes all winter long.
What Does French Tarragon taste like?
French Tarragon has a flavor that's somewhat similar to basil with but with more licorice flavor notes, and it's stronger than basil so you only need a small amount of chopped fresh tarragon to add a lot of flavor to a recipe. It's one of the main flavors in Béarnaise sauce, if you've ever had that wonderful French Sauce. And you might have also had Tarragon Vinegar or Green Goddess Salad Dressing, which also have that distinctive French Tarragon flavor.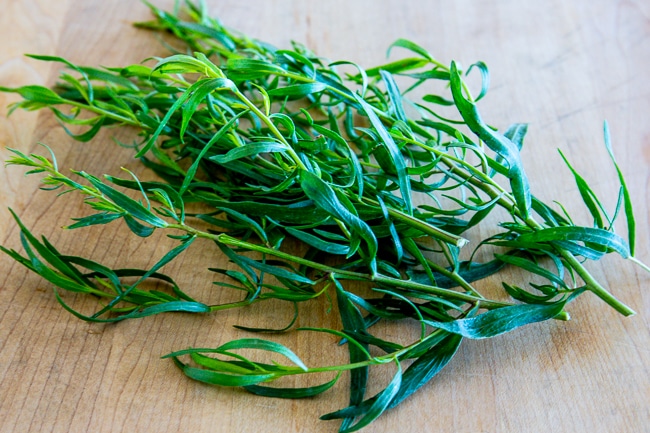 What foods does French Tarragon go well with?
I think French Tarragon has a flavor that's a little similar to basil with but with more licorice flavor notes, and it's stronger than basil so you only need a small amount of chopped fresh tarragon to add a lot of flavor to a recipe. Tarragon traditionally is paired with chicken, eggs, fish, and a few vegetables, but in the last few years I've noticed creative cooks are combining it with many more things.
Recipes with French Tarragon for you to try: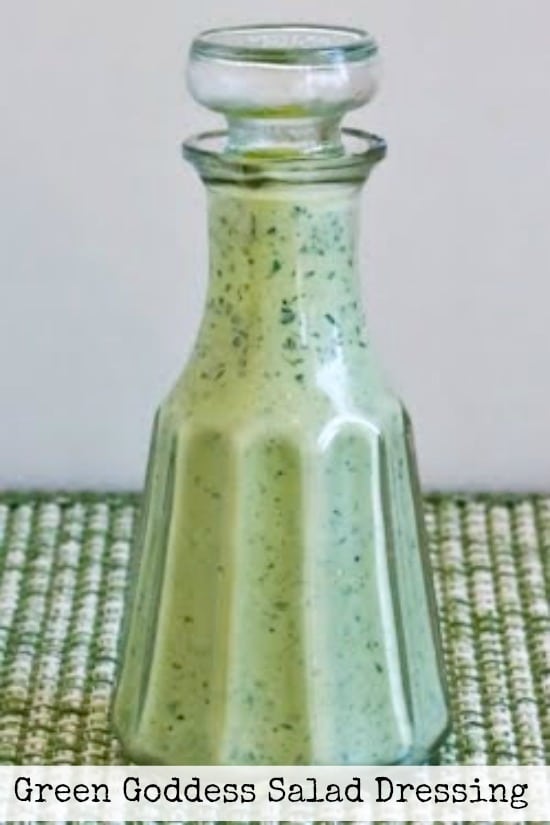 When someone wonders if they like the flavor of French Tarragon, I ask them if they like Green Goddess Salad Dressing. I think that's one of the first things I tasted that had this flavor (although at the time I didn't know it was the French Tarragon flavor that made me love this dressing so much!)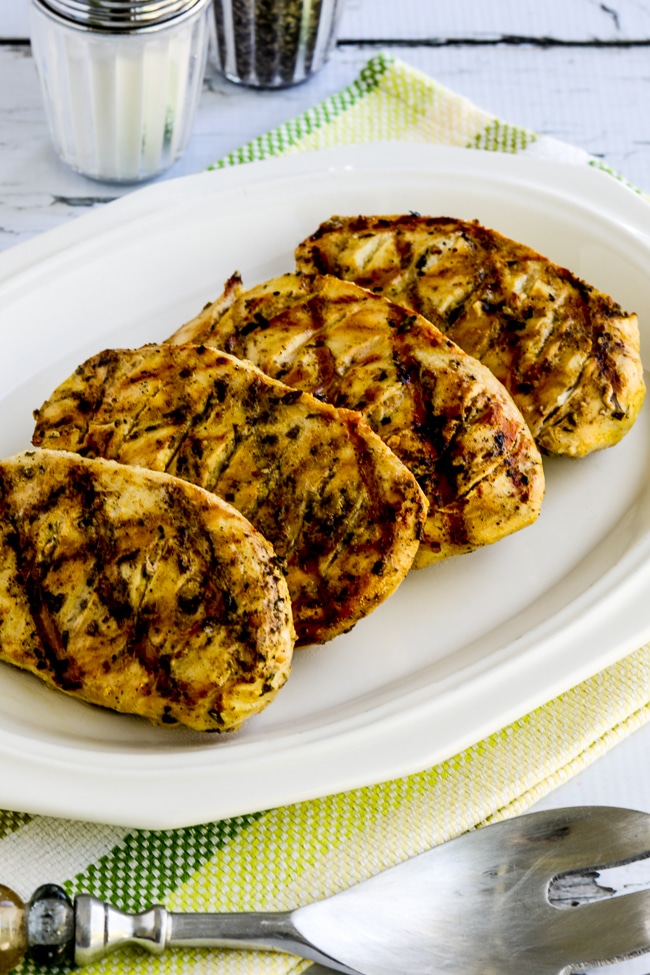 Grilled Chicken with Tarragon Mustard Marinade might be a good one to try if you've never cooked with French Tarragon before, because the tarragon flavor is more subtle here.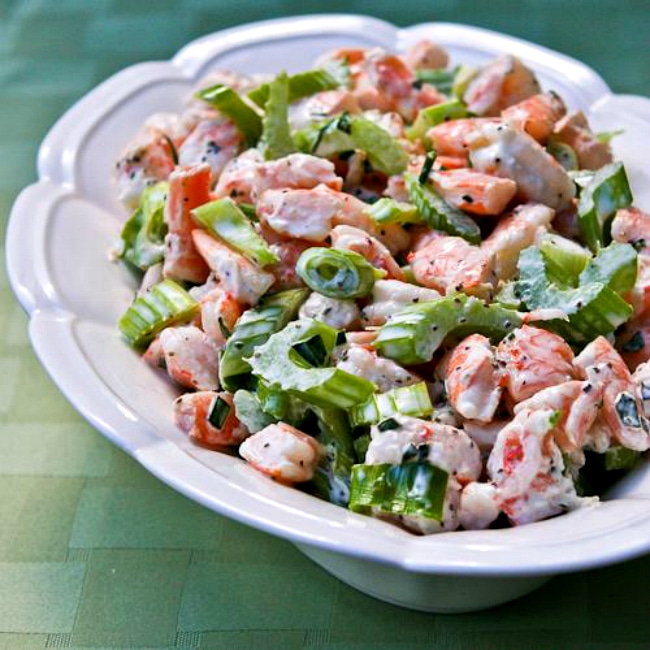 I love French Tarragon with shrimp, and I really enjoy the flavors in this Tarragon Shrimp Salad.
This very old but delicious recipe for Sauteed Chicken Breasts with Tarragon-Mustard Pan Sauce is so good I would happily make it for dinner guests!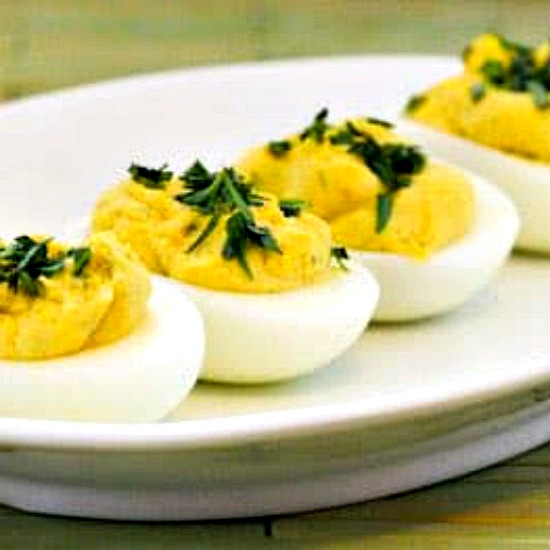 French Tarragon, Mustard, and Egg was a perfect flavor combination in these Tarragon-Mustard Deviled Eggs!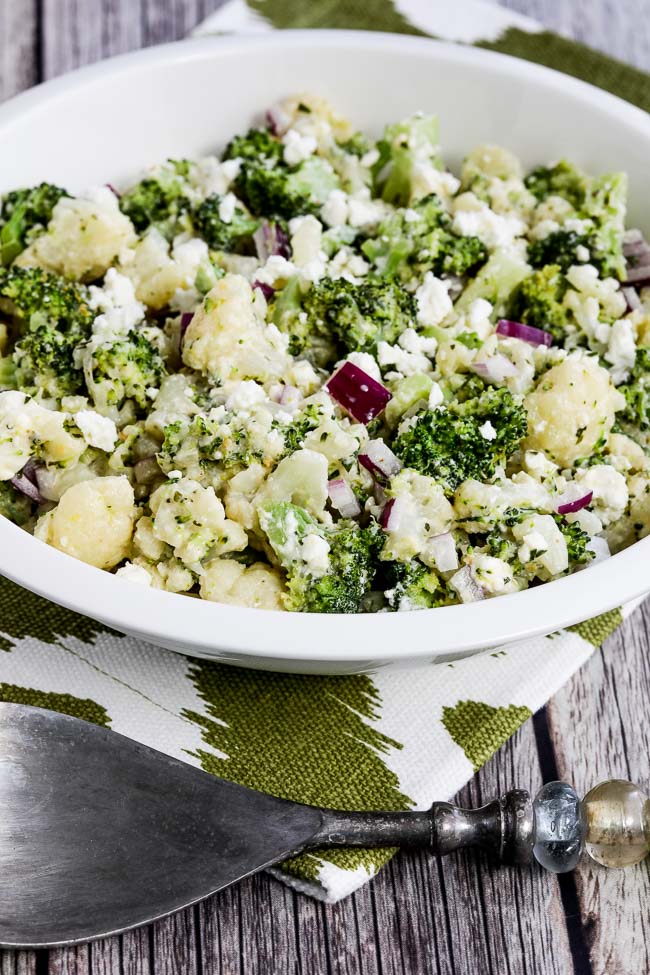 Broccoli Cauliflower Salad with Feta is a simple idea but the tarragon-flavored dressing is so flavorful!
And finally, this Tarragon Chicken Salad was the very first recipe I made when tried French Tarragon, and right away I planted tarragon in my garden. I make this salad every summer and never get tired of it!
More French Tarragon with Chicken:
More French Tarragon with Eggs:
More French Tarragon with Fish:
More French Tarragon with Vegetables
We are a participant in the Amazon Services LLC Associates Program, an affiliate advertising program designed to provide a means for us to earn fees by linking to Amazon.com and affiliated sites. As an Amazon Associate, I earn from qualifying purchases.