Thoughts on the Documentary Fed Up, and Things I'm Thinking About (5-20-24)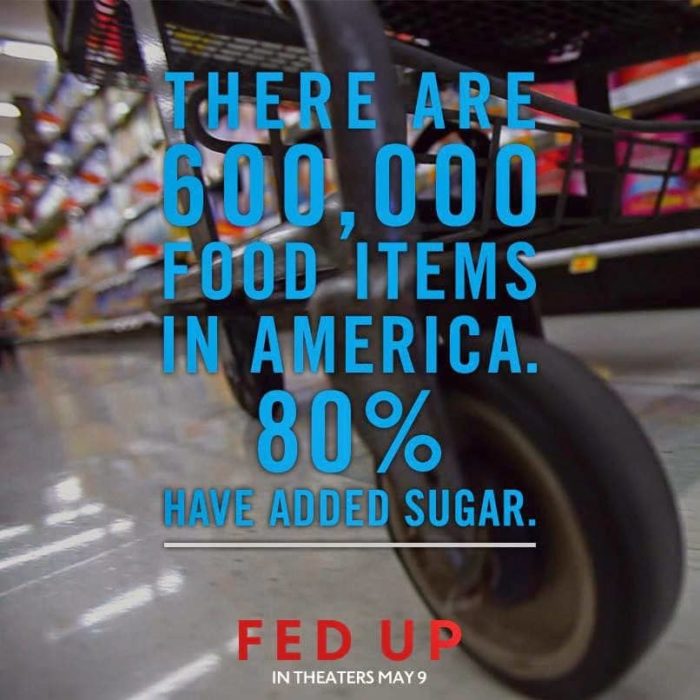 I thought I knew a lot about sugar and the obesity epidemic, but this movie was a real eye-opener.
I'm going to start things out on a serious note this week. Over the weekend I saw the documentary
Fed Up
, and even though I've been on the anti-sugar bandwagon for many years, I was still stunned by the degree to which over-consumption of sugar is making Americans sick, and even more bothered by the claims of political maneuvering that's gone on to prevent the government from making people aware the dangers of too much sugar. And I'm not the only one thinking about this; cookbook author and food expert Mark Bittman talks about Fed Up in the New York Times, calling it
An Inconvenient Truth About Our Food
, and well-known chef and blogger Michael Ruhlman writes
On Seeing Fed Up
(and you can watch the trailer there.) Also the blog U.S. Food Policy has a piece with links to facts about
the diagnosis and potential solutions
, and this opinion piece from The New York Times on
Why We're Always Hungry
supports many of the points in the movie. Whether you're a parent, someone who has struggled to lose weight, or just someone trying be as healthy as possible, I highly recommend seeing this movie.
Now, on to a few more things I've been thinking about . . .

I'm nearly done reading the recently re-released novel
Mornings in Jenin
, a beautifully-written book that has made me realize how little I actually know about the history behind the conflict between Palestinians and Israelis. Very worth a read if you're interested in that issue or just like a good book.
And finally, I can't say whether it works or not, but I'm intrigued by
this weed killer recipe
I keep seeing on Pinterest. My driveway has cracks between the sections where I want to kill weeds, going to try it.
What have you been thinking about lately? Please share in the
comments, and if you're spotted something especially interesting online,
links are welcome. (You can use the label Things I'm Thinking About to see more round-ups like this one.)
We are a participant in the Amazon Services LLC Associates Program, an affiliate advertising program designed to provide a means for us to earn fees by linking to Amazon.com and affiliated sites. As an Amazon Associate, I earn from qualifying purchases.