Friday Night Photos: A Fun New License Plate for Kalyn's Car!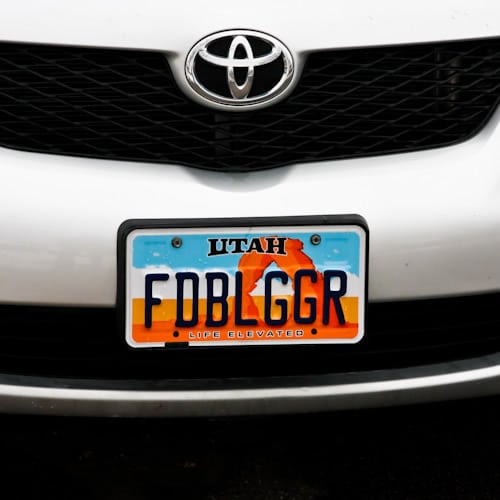 I've been waiting for weeks for these fun (but admittedly silly) license plates to come in the mail. Now people can tell I'm a Utah FDBLGGR . . .
whether I'm coming or going!
If you've seen any vanity plates that were especially fun, let us know about it in the comments. And if you live in Utah and see me driving around town, be sure to honk and wave!
We are a participant in the Amazon Services LLC Associates Program, an affiliate advertising program designed to provide a means for us to earn fees by linking to Amazon.com and affiliated sites. As an Amazon Associate, I earn from qualifying purchases.